Two Stones As Black Against Leela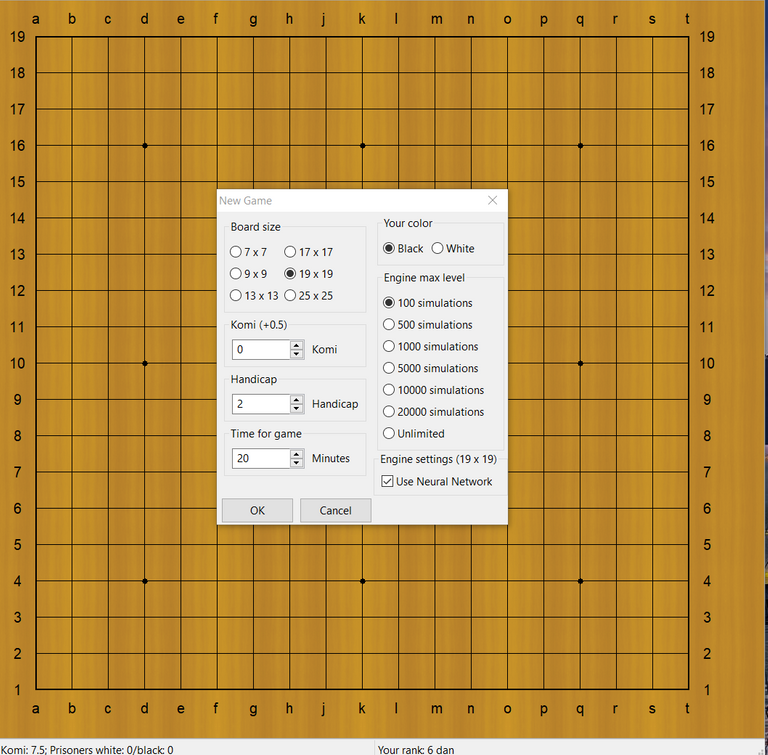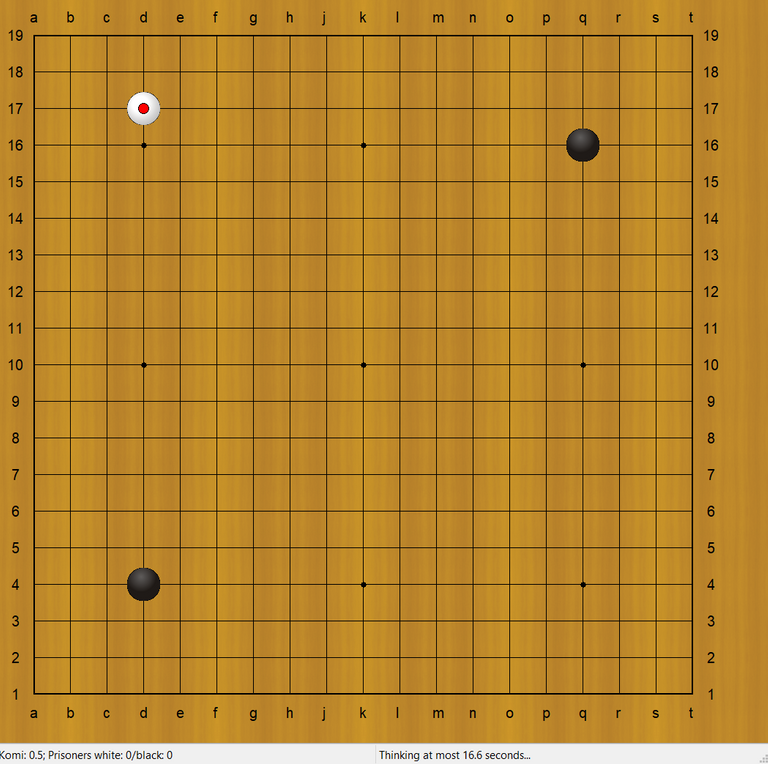 Have a nice game!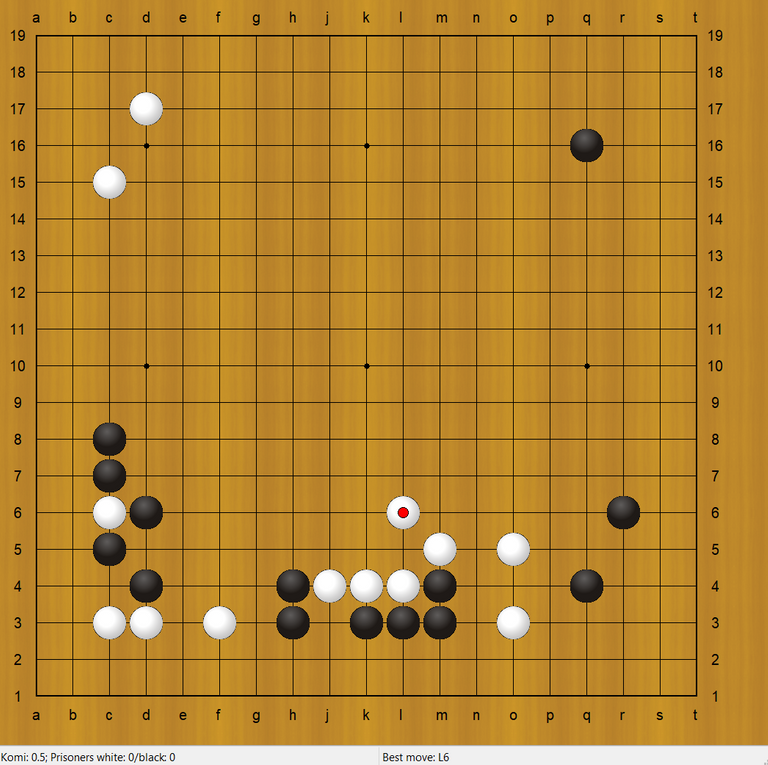 Black answered white's kakari at C6 with a pincer at C8, which was followed by a joseki where white took the corner. After white's kakari at O3, black pincered at M3. Now black must choose his strategy.
I'll go with enclosing the corner at Q2.
A similar kakari-pincer combination was played on the upper side. White took the corner and black took a position on the side.
Both the open sides are relatively uninteresting. Black has an opportunity to cut at N5. Jumping at J15 would create a framework on the upper side while preventing measures like L16 aimed at flattening black's position.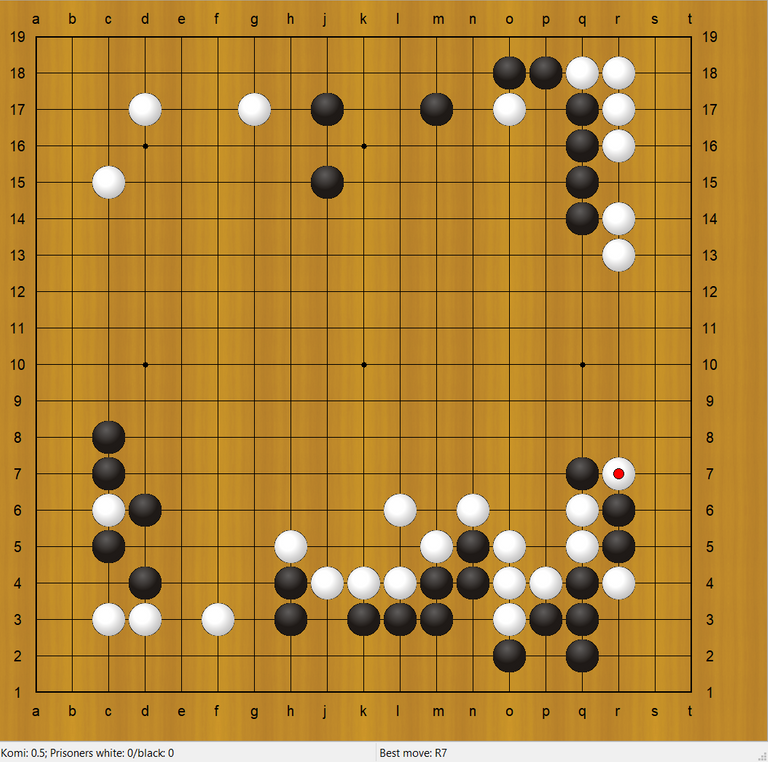 Black made the jump. Surprisingly, white played the hane at H5. Black cut at N5, white ataried at N6 followed by black connecting at N4. Then white leaned against the corner but black's corner is now connected with the side from below. Also, white's cut at R7 was a mistake. When black ataries at P6 next, white cannot connect because black would atari at O6 next.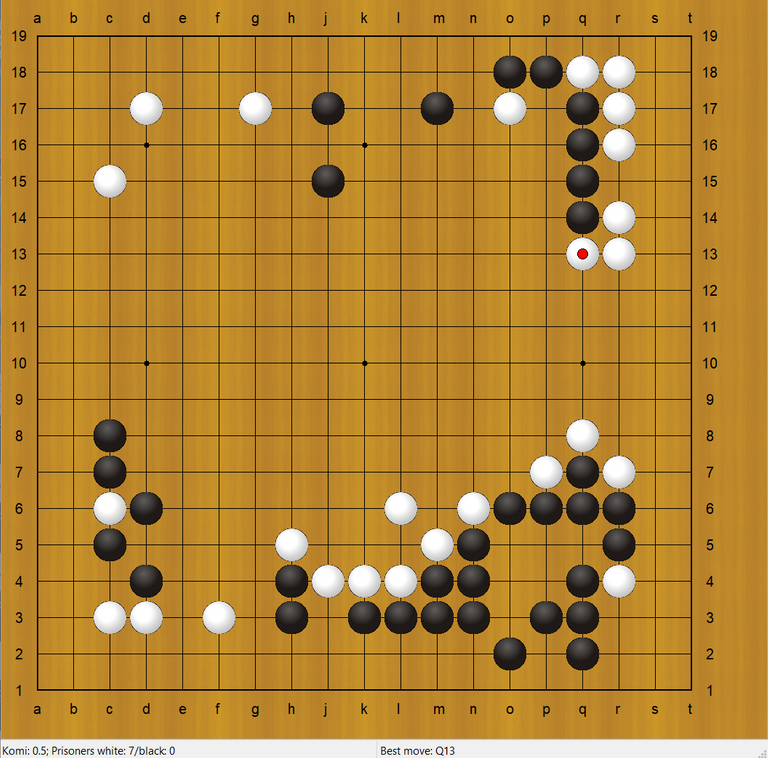 White is demonstrating tactical weakness here. Maybe I should give the program more computing time.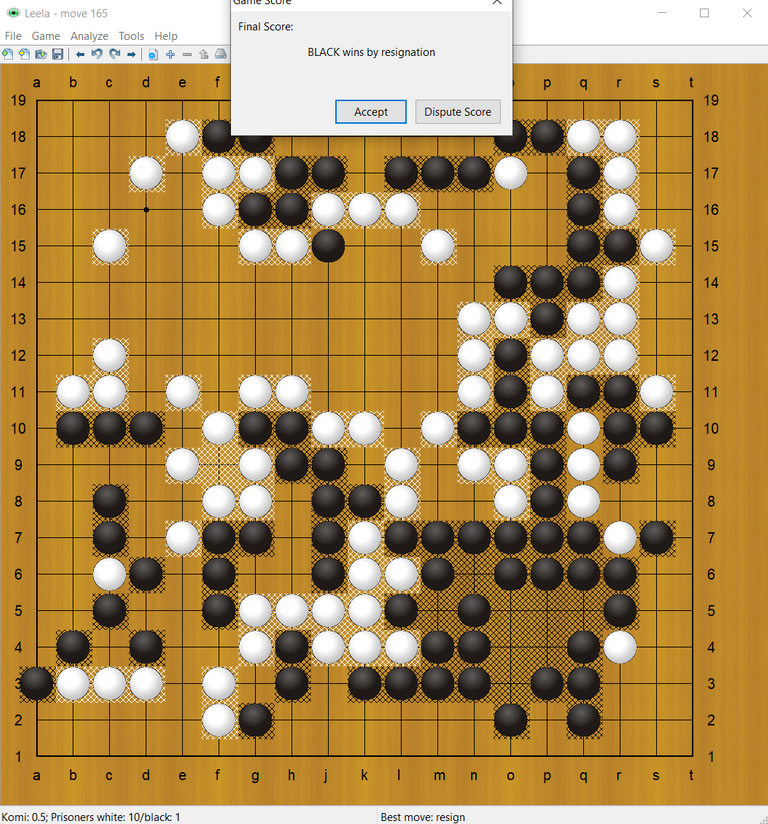 White resigns.
---
---