Visiting The Countryside

The weather was great. It was sunny and calm and thus comfortable despite the temperature being only 10 C.
We drove down to the small town of Orimattila to visit a village, or really a district of the town, called Tönnö. It is by the river Porvoo, which has its source on the southern slopes of the Salpausselkä I chain of eskers within the city of Lahti.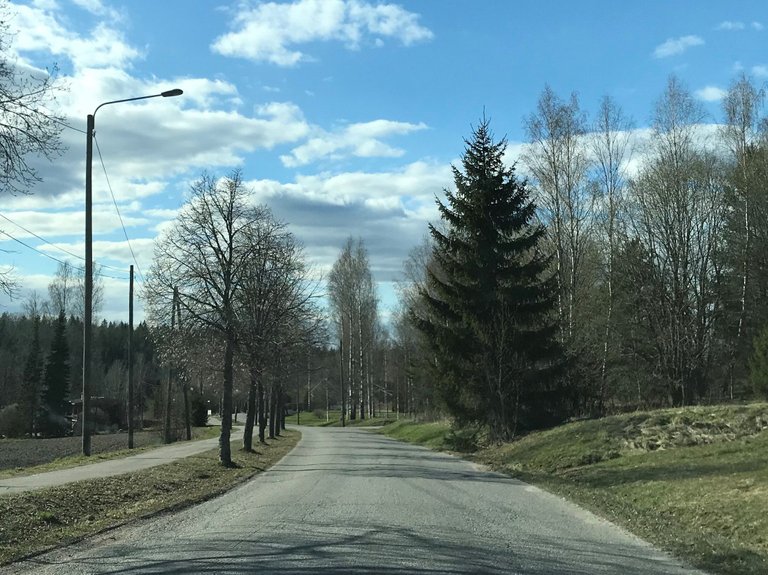 Entering the village. Practically all the snow is gone and the grass is beginning to grow. There are no leaves on any trees, yet. Some trees are beginning to bloom.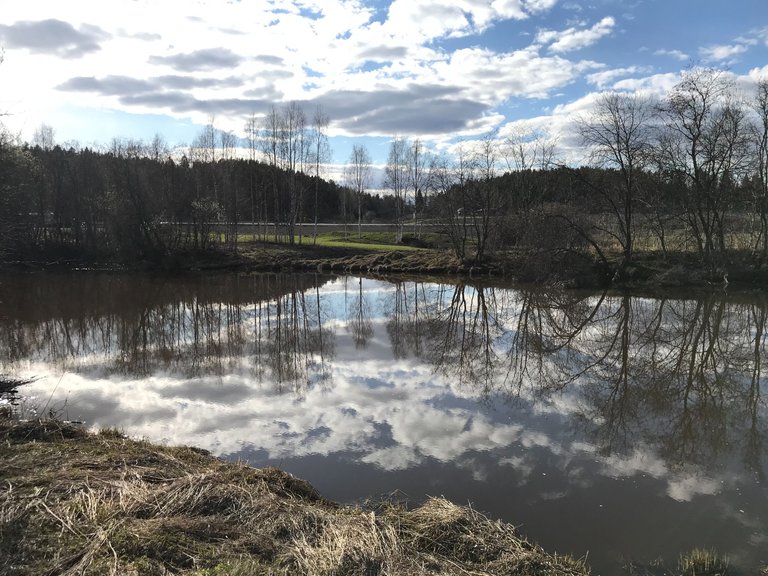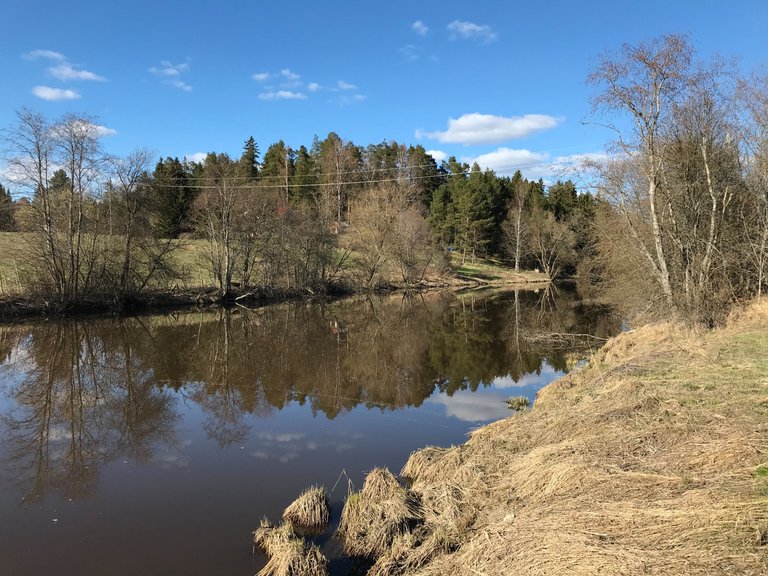 This is the river Porvoo that discharges into the Gulf of Finland about 60 km to the south of here in the medieval town of Porvoo.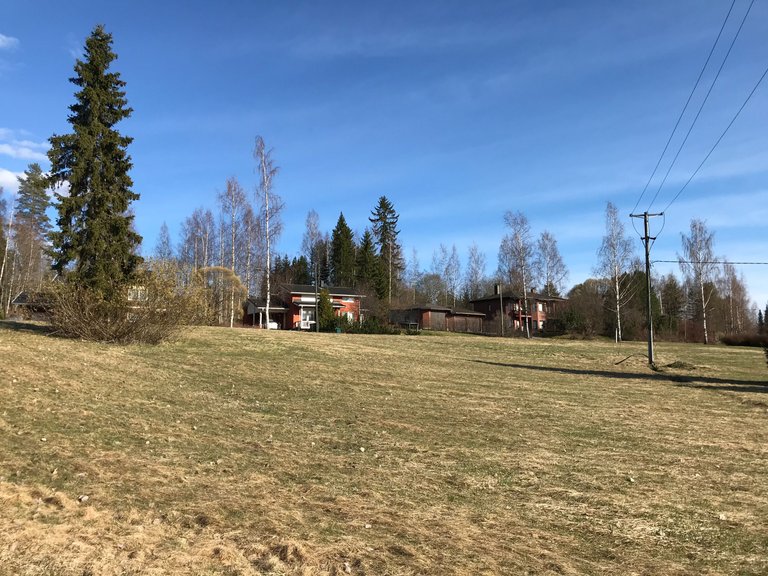 There is a cul-de-sac along the river along which those houses are. This area is a public park but there were very few people around.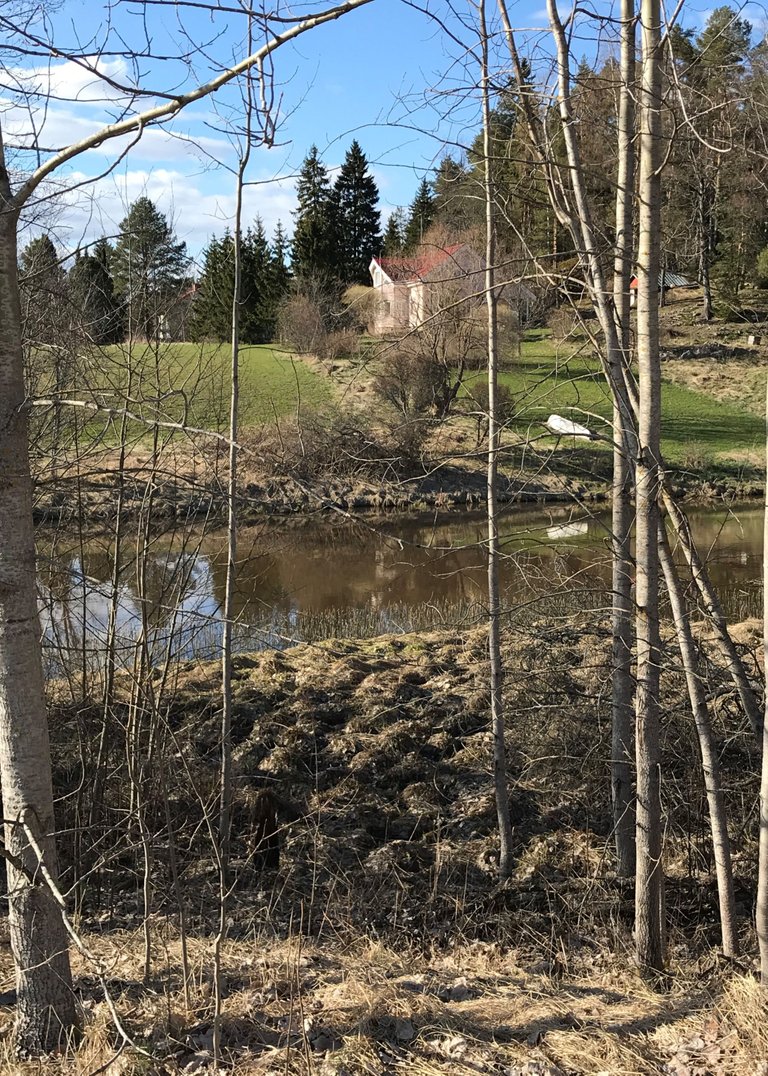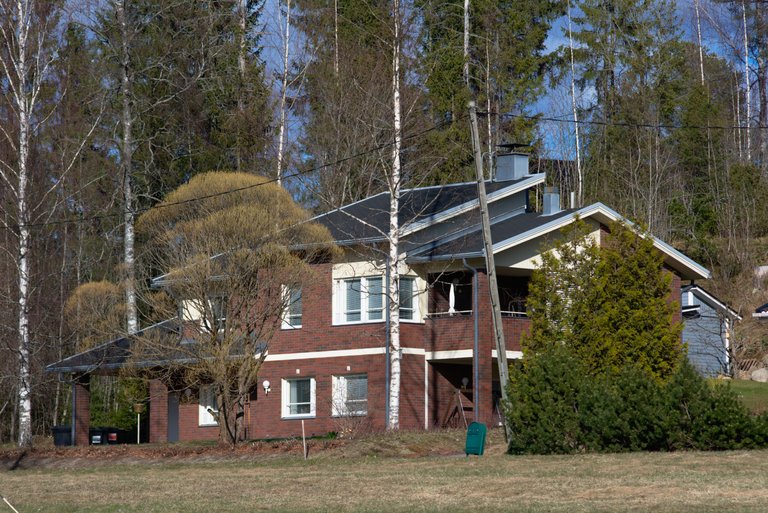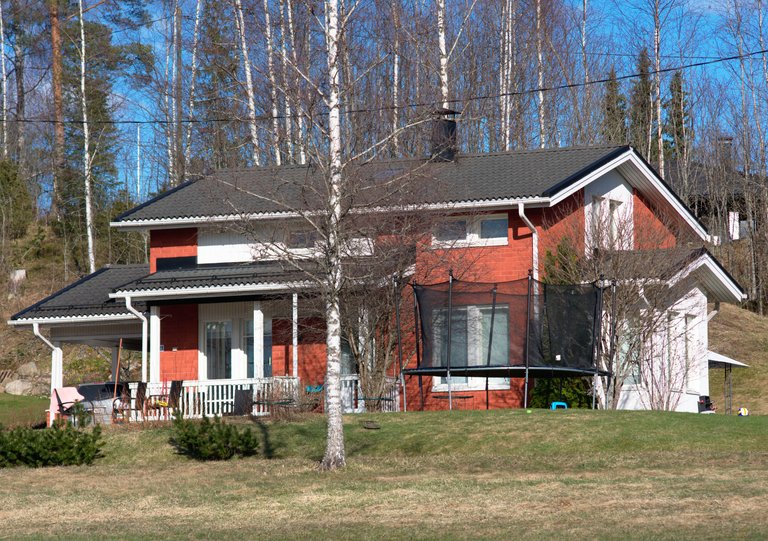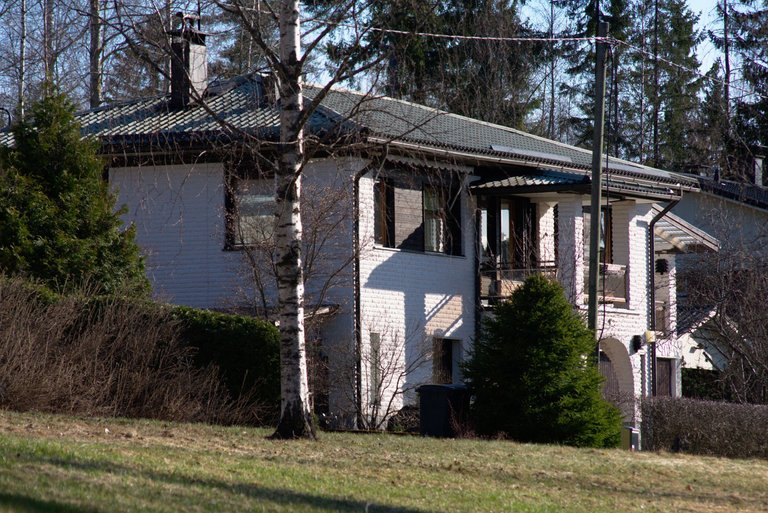 In 2014, there was a house on the market in this very area. We considered buying it but our old house in a different city far from here wasn't sold, yet. The economy and real estate market were really bad at the time because of the European sovereign debt crisis. It took years for it to recover. So, moving here was never really a possibility.
This is half an hour's drive away from the city center of Lahti. There is a school by the river a stone's throw away from this place. These properties are also not expensive by the standards of our city, which in turn are cheap for properties in a mid-sized city only an hour's drive from Helsinki. For example, there was a 35-year old house with nine bedrooms and nine bathrooms close to the town center of Orimattila on the market for less than €250,000. Somewhat smaller but much newer ones were being sold for about as much. In contrast, the fair price for a house of similar description within the city limits of Helsinki may have been €750,000 to a million. Telecommuting may begin to sound like a no-brainer for anyone who does not need to be physically present to do their work.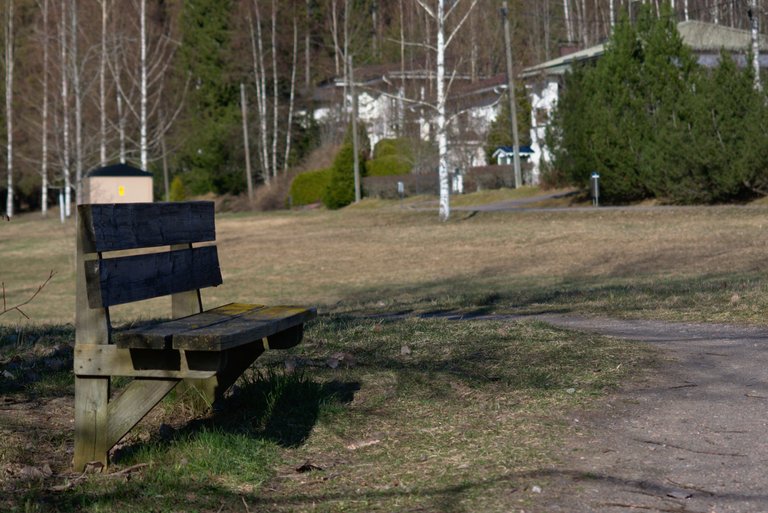 ---
We walked some distance along the river front into the woods.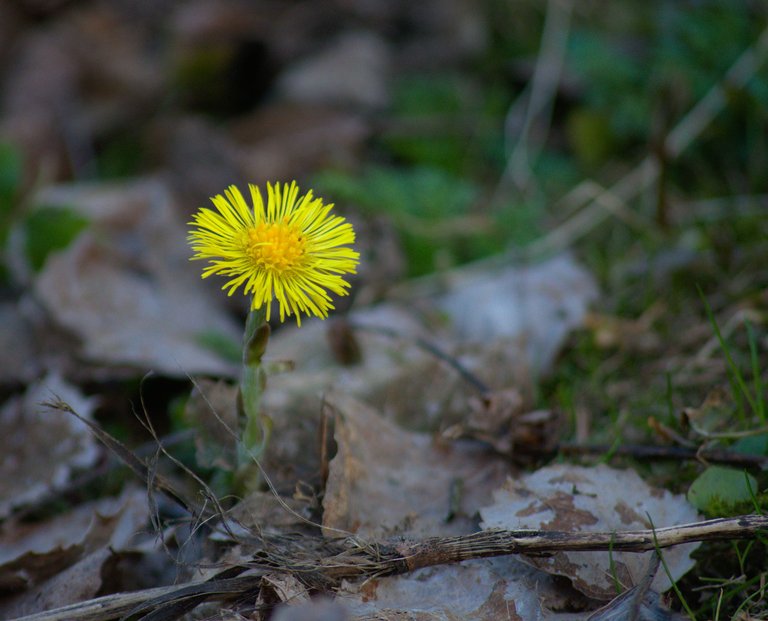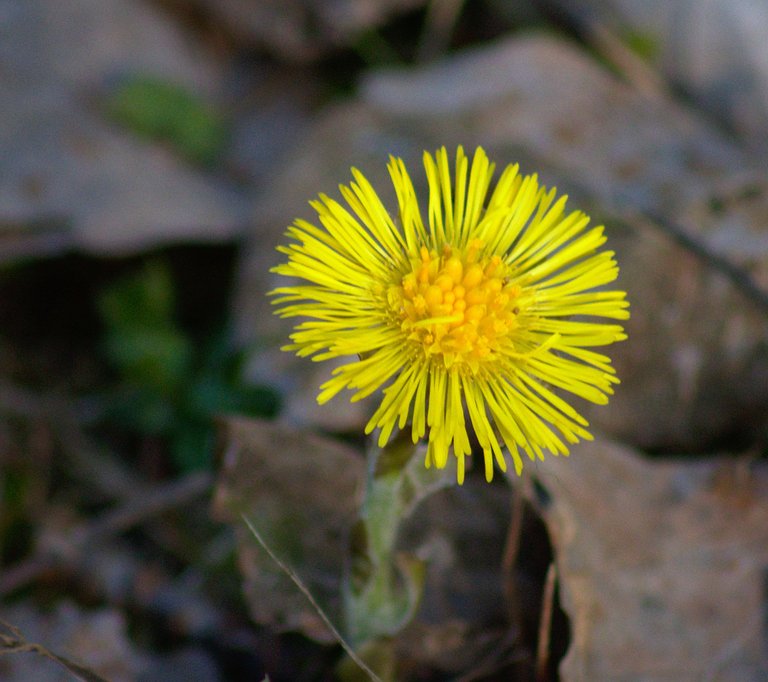 A coltsfoot
---
Our next stop was a mill by a rapid a short distance of our first stop.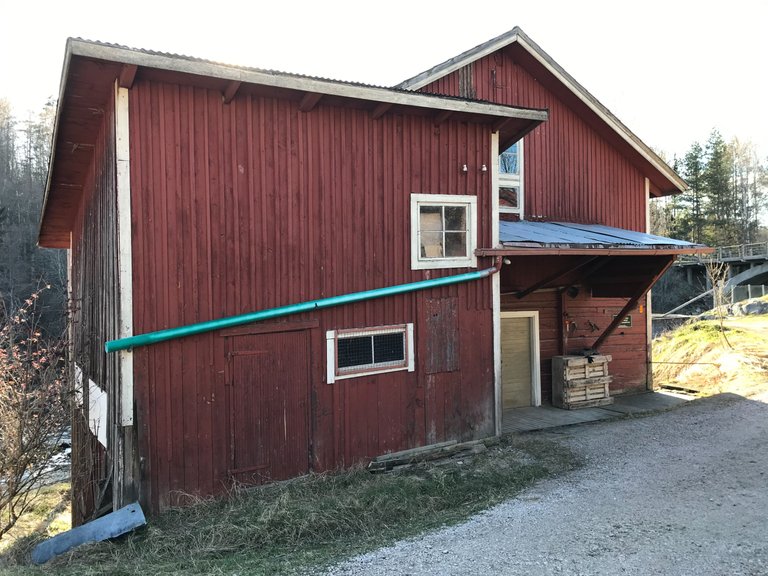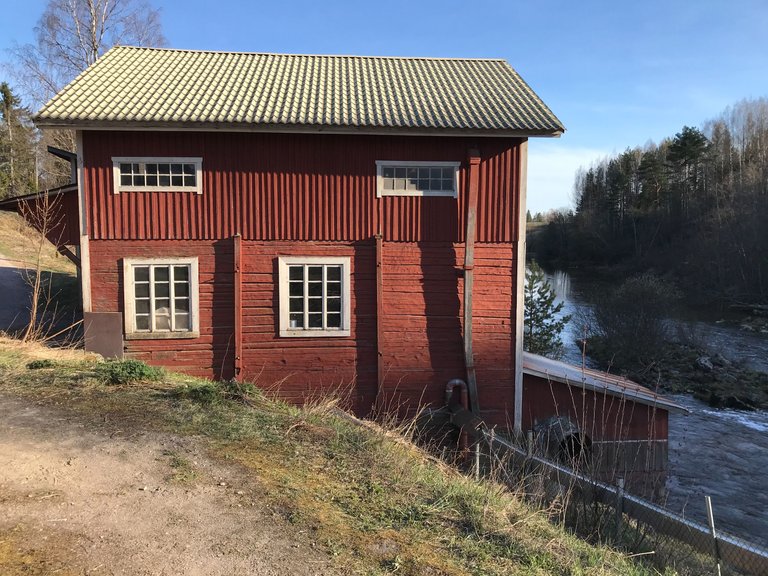 That is the mill.
The generator is in that concrete building.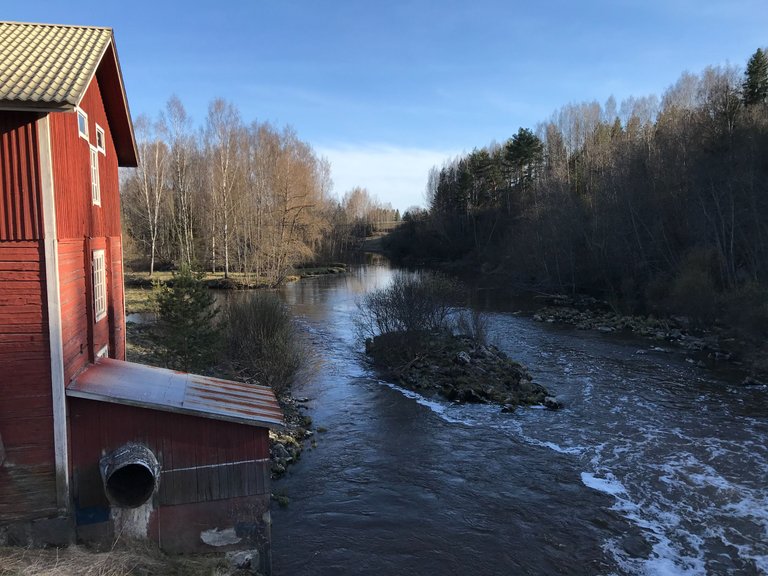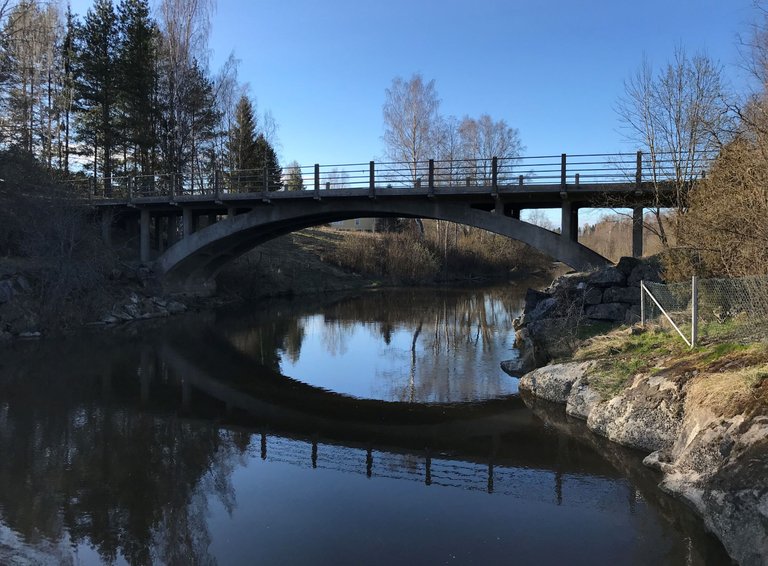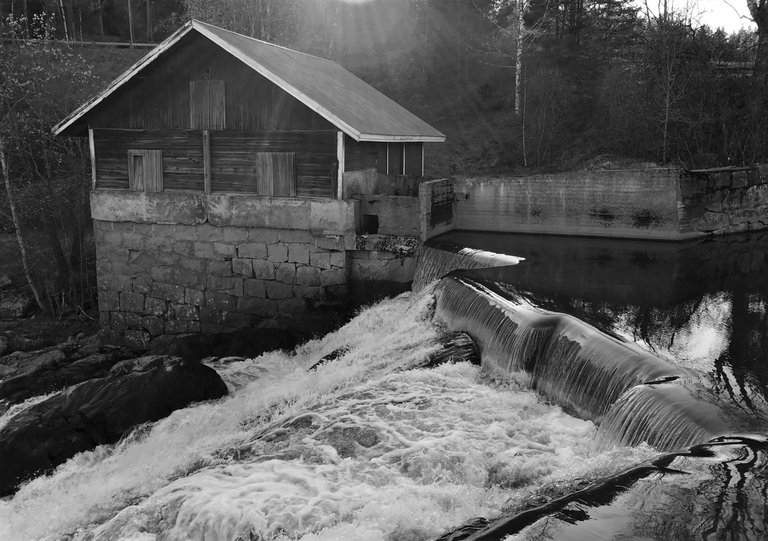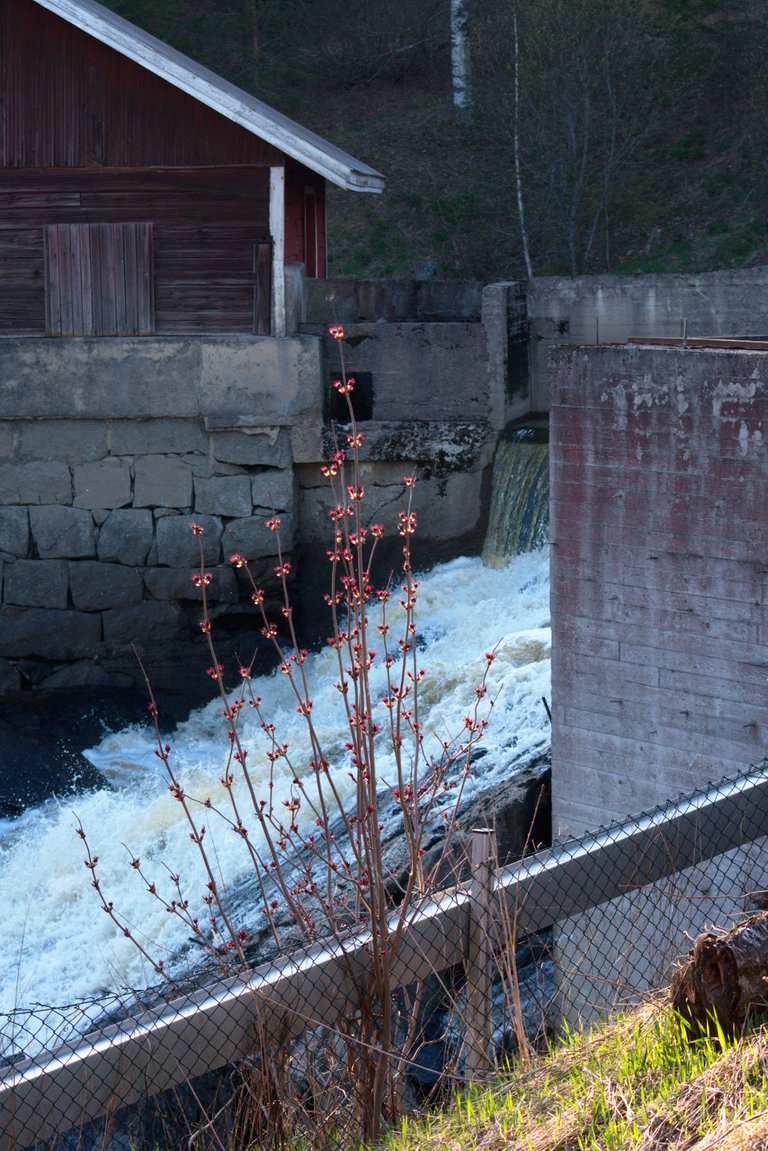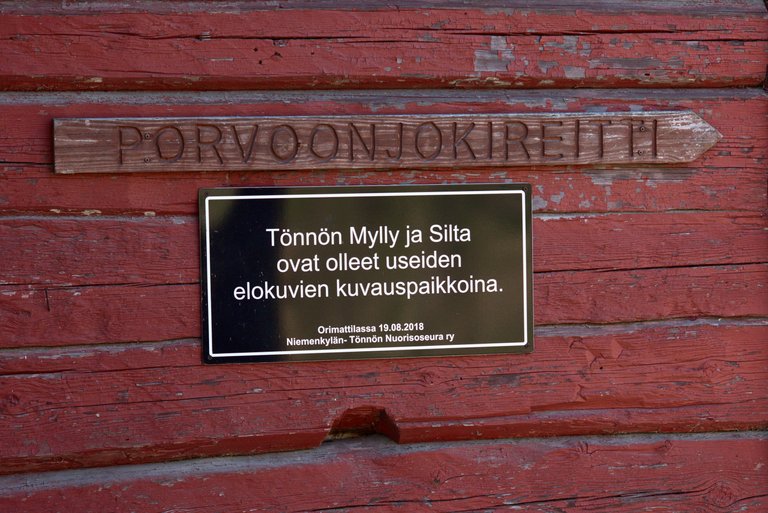 It says several films have been shot at the mill.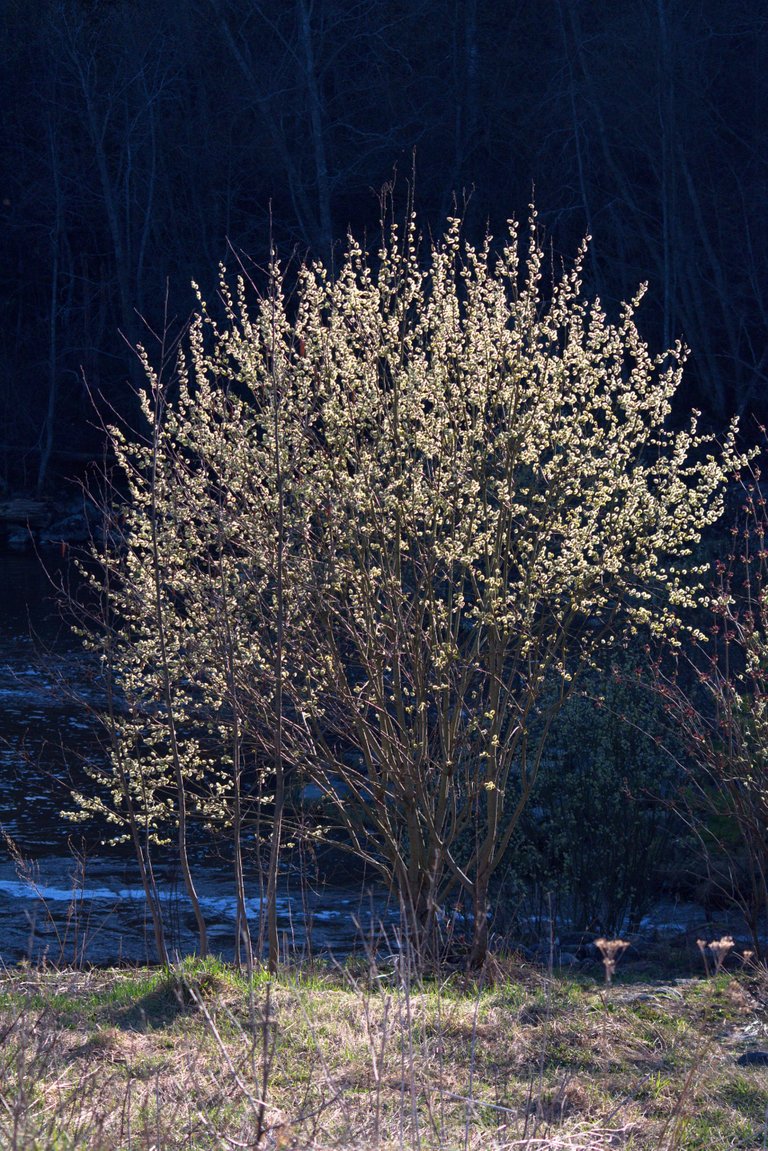 ---
---