El llanto de la nube
Voy a caminar para atrás,
sin caerme, voy a andar,
si con algo me llego a tropezar
me levantaré y no me pondré a llorar.
I will walk backwards without falling, I will walk and if I stumble over something, I will get up and I will not cry.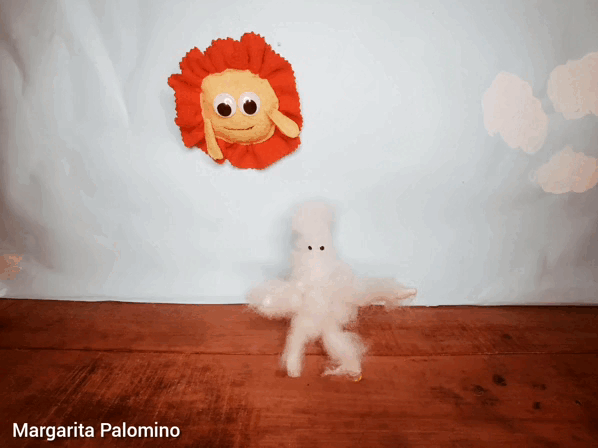 Y cuando me caigo,
porque me tropiezo con un asno,
me pongo a llorar tanto,
que inundó todo con mi llanto.
And when I fall down because I tripped over a donkey I start to cry too much and flooded everything with my crying.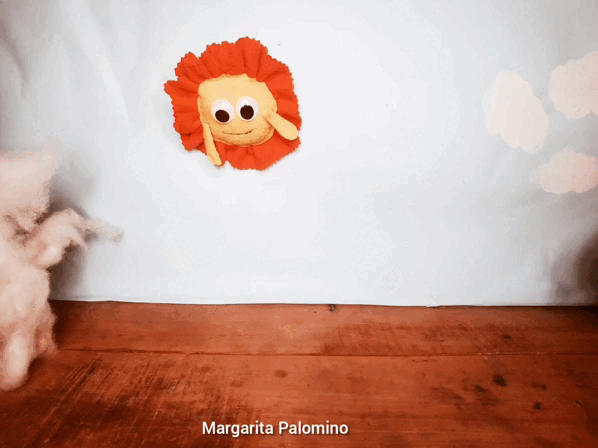 Entonces, baja el sol,
me regaña por lo mucho que lloré hoy,
lo que no entiende este astro de amarillo color,
es que soy una nube
y cuando lloro, dejo salir agua sin restricción.
Then, the sun comes down and scolds me for how much I cried today. What this yellow star does not understand is that I am a cloud and when I cry, I let water flow out without restriction, flooding the world without wanting to.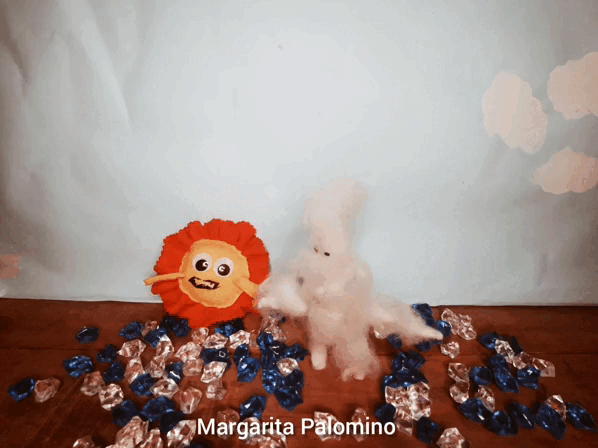 lo
---
Créditos
Stopmotion y cuento original de
Margarita Palomino

---
---