Creative nonfiction: Someone Beautiful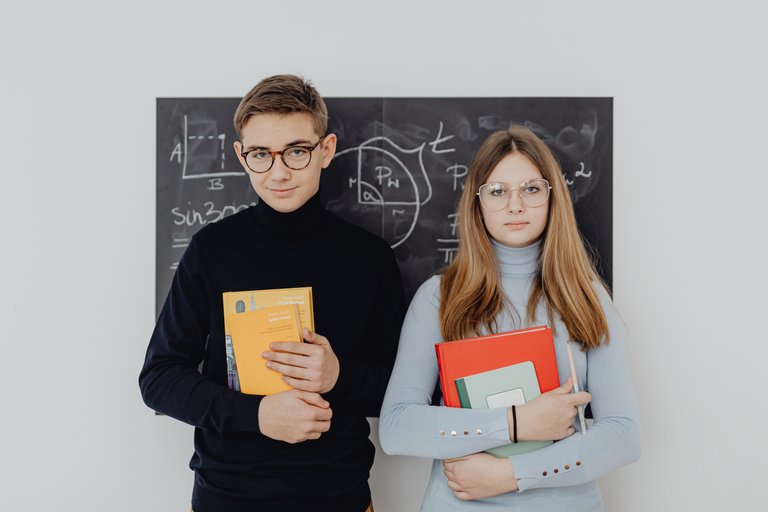 It was a gloomy school resumption day, the sky was overcast with dark clouds and a light drizzle was falling from the sky. The students trudged through the mud, our faces downturned, and our spirits low. The dampness in the air was palpable, matching the mood of the students as we made our way to school. Some were dropped by a public bus, some walked while some were dropped by their parents.
The school environment was alive with students. The walkways were filled with students of all ages, chatting and laughing. The walls are adorned with colorful posters and student artwork, adding a vibrant energy to the space. The floors were shiny and clean, the classrooms and labs were well-equipped, and the walls were re-painted in different bright colors. The smell of fresh pain filled the air.
Dad had just dropped me and my siblings at school and wished us good luck, then we made our way to our different classes dragging our feet along and our heavy school bag hanging on our backs.
I was just like any other high school student, shy and introverted. I kept to myself and rarely talked to anyone outside of my small group of friends. Besides I was the smallest in the class and that added to the reason of always being in my shell. But all of that changed when a new girl, Emily, transferred to their school.
She was beautiful and the definition of beauty. Infact I lack words to describe her . She had long black hair and sparkling brown eyes. Her skin was like those uses for adverts in television. I couldn't help but notice her as soon as she walked into the classroom on her first day and was introduced to everyone by our class teacher. I found myself constantly thinking about her and stealing glances at her.I noticed she had a beautiful smile too. I started wondering what it would be like to talk to her. But my shy nature held me back and i never mustered the courage to speak to her.
Days turned into weeks, and weeks turned into months. I and Emily were in the same classes and saw each other every day, but we never spoke. I fidgeted around her, also I was too afraid of rejection, and I didn't want to risk ruining our potential friendship.
But as fate would have it, I and Emily's paths crossed in an unexpected way. One day, while walking home from school, I saw Emily standing outside of a house on his street. He couldn't believe it! As it turns out, Emily had moved in with her parents to the same street I lived on.
I was thrilled, and I saw it as a sign that we were meant to be friends. I mustered up the courage to walk up to her and introduce myself. To his surprise, Emily was just as friendly and outgoing as I had imagined. We struck up a conversation and quickly became best of friends.
We started spending more and more time together, going on walks, watching movies, and even studying together. She even rode with us to school in my Dad's car. I found that I was finally able to open up and be myself around Emily. She was the first person I had ever felt truly comfortable talking to.
As prom season rolled around, I realized that I had developed feelings for Emily. I knew that I had to tell her how I felt, but I was still too shy to do it. I couldn't bear the thought of being rejected by her, but he knew that I had to take the risk.
Since prom was around the corner I summoned up courage to ask her to prom. Although I knew she had other guys in class who were flocking around her,I thought I had no chance. With a deep breath, I asked Emily to prom and to my surprise and delight, she said yes! We went to prom together and had an amazing time. Dancing and laughing together all night, it was as if they were meant to be.
After prom, I and Emily started dating. It was a whirlwind romance, and we quickly fell in love. I couldn't believe that the girl of my dreams was now my girlfriend. I was finally able to break out of my shy shell and was living the life I never thought was possible.
Years have passed and Emily and I are still together. We graduated high school and now we're in college together. I look back on my high school days with a smile. I'm glad that I took the risk to talk to Emily that day, because if I hadn't, maybe I would never have found the love of my life.
The End
P.S****This week creative nonfiction prompt is two truths and a lie. So tell me which you felt was a lie.
---
---