Digital Drawing Fan Art of LORNA SHINE. Splinterlands Weekly Art Contest.
Hello Everyone.
How Are you?
Hope you're doing well and living a sound life. Today, I'm here to present another one of my fan-art drawings of Splinterlands characters. I created a digital fan-art drawing of Lorna Shine. I've had the thought of drawing her in my mind for quite some days. Her, red hair, a furious look on her eyes, and the huge sword. Makes her look both beautiful and strong. I've done the work using my digital drawing tools like my drawing tablet, my newly bought stylus drawing pen, and my laptop. And as usual, I used the ibis paint software to draw it. I kept her warrior look but made her kind of cute and adorable. And switched some basic things like the sword and body pose etc.
I'm creating this post to take participation in the weekly art contest arranged by the @splinterlands team. It's a great contest and an opportunity to show your skill and get rewarded. Thanks to them many artists are getting support and others including professional artists are being inspired to develop their skills. I'll add the link to the contest below. Check it out if you are hearing about it for the first time and feel interested.
My Drawing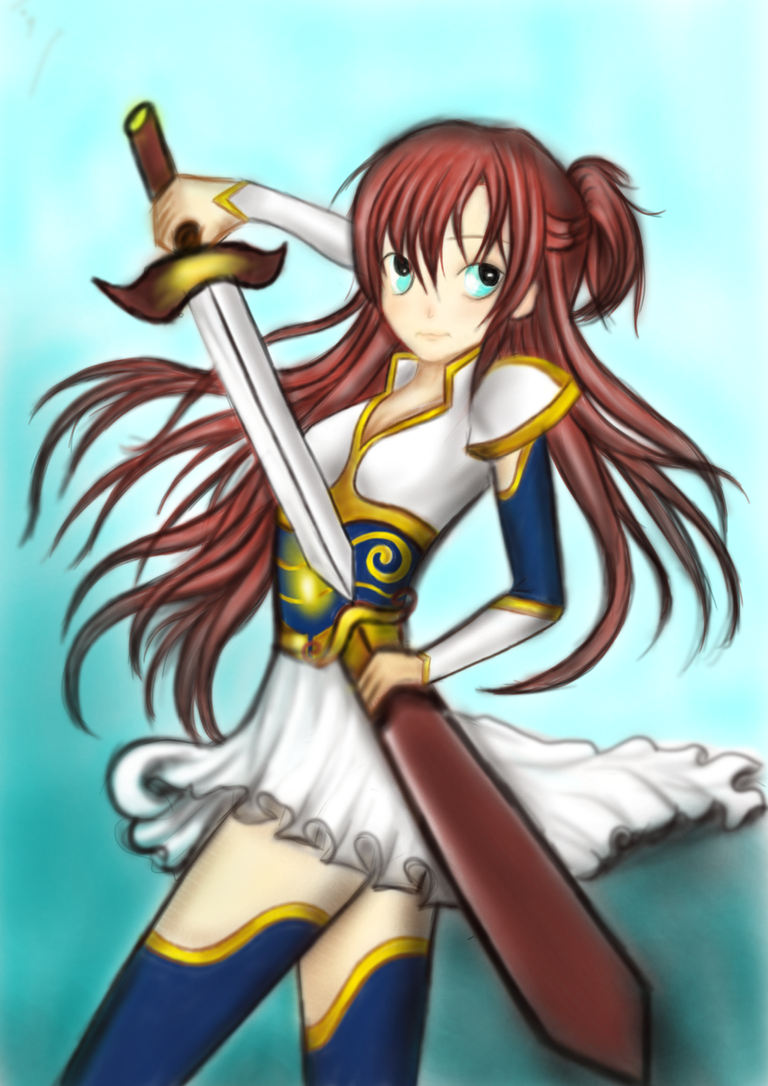 Original Image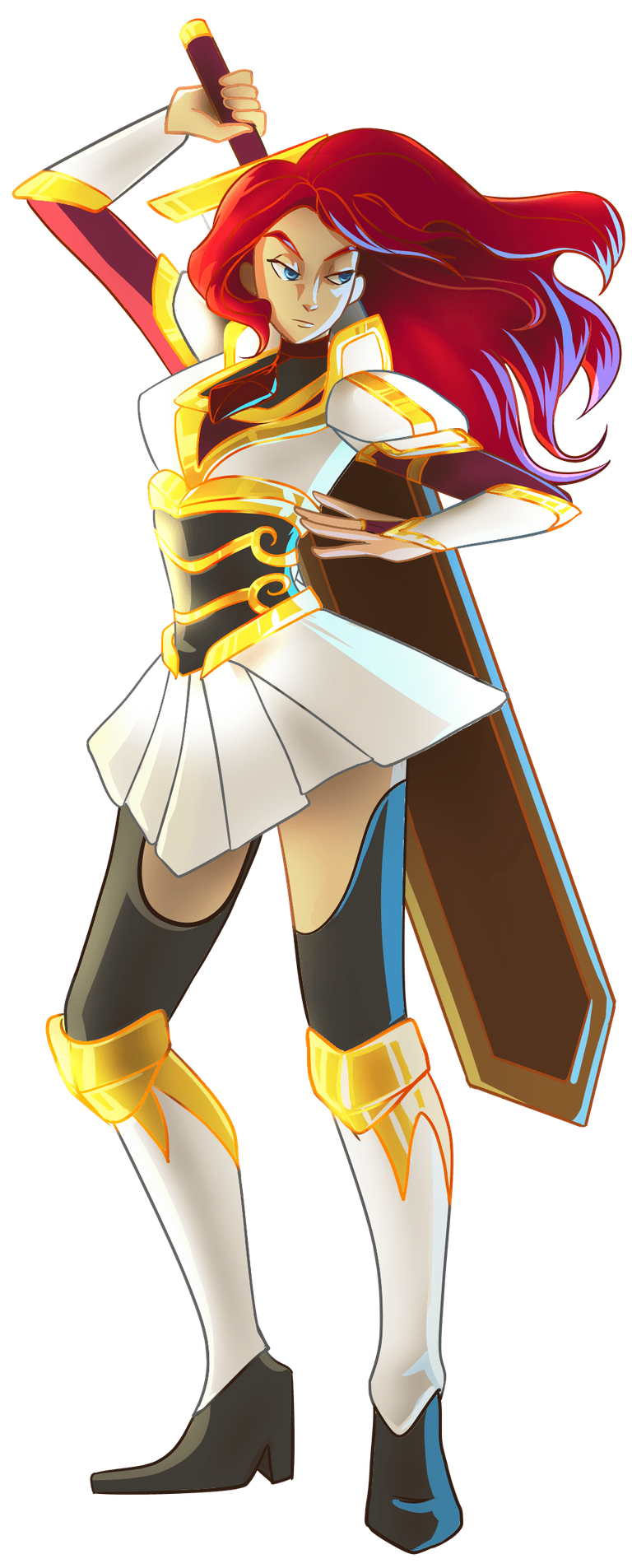 I started the drawing by creating the structure and matching the pose, her body shape and size was the main tough part. Cause, I needed to combine them all to match her pose and hand position with the sword. And there was a lot of undoing, redoing, and re-drawing to complete this first part. As usual, this step costs me more time than the whole drawing. And when I was finally finished with the task, I started to work on her basic skin tone.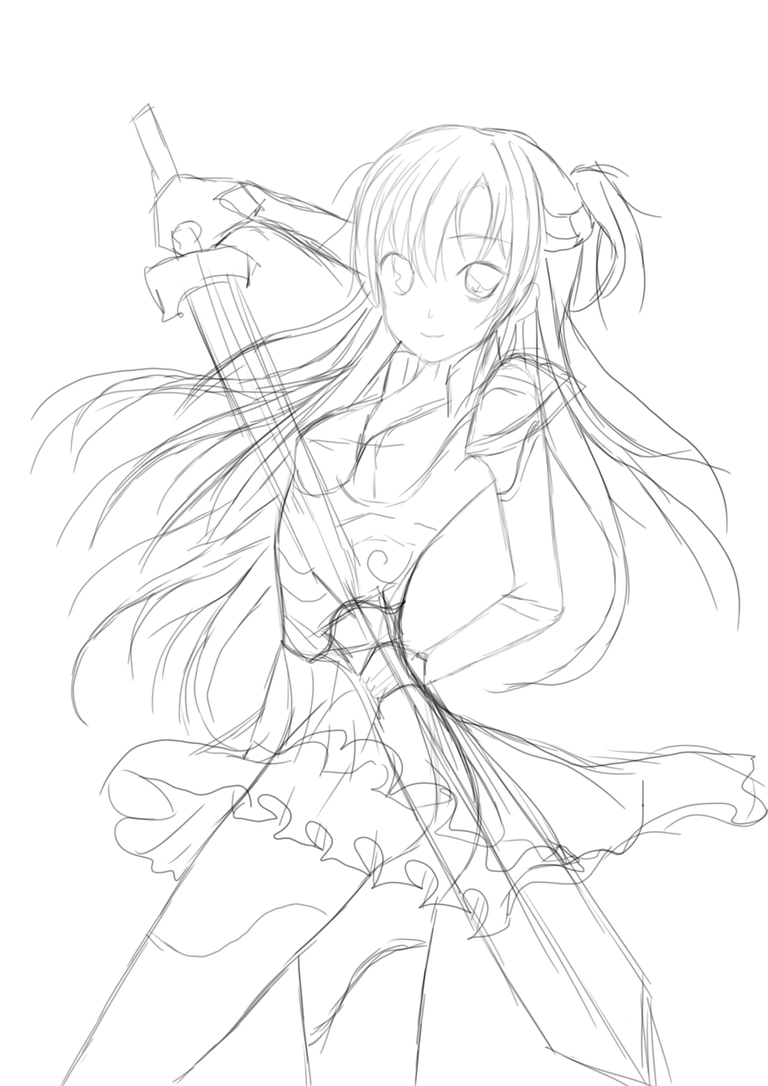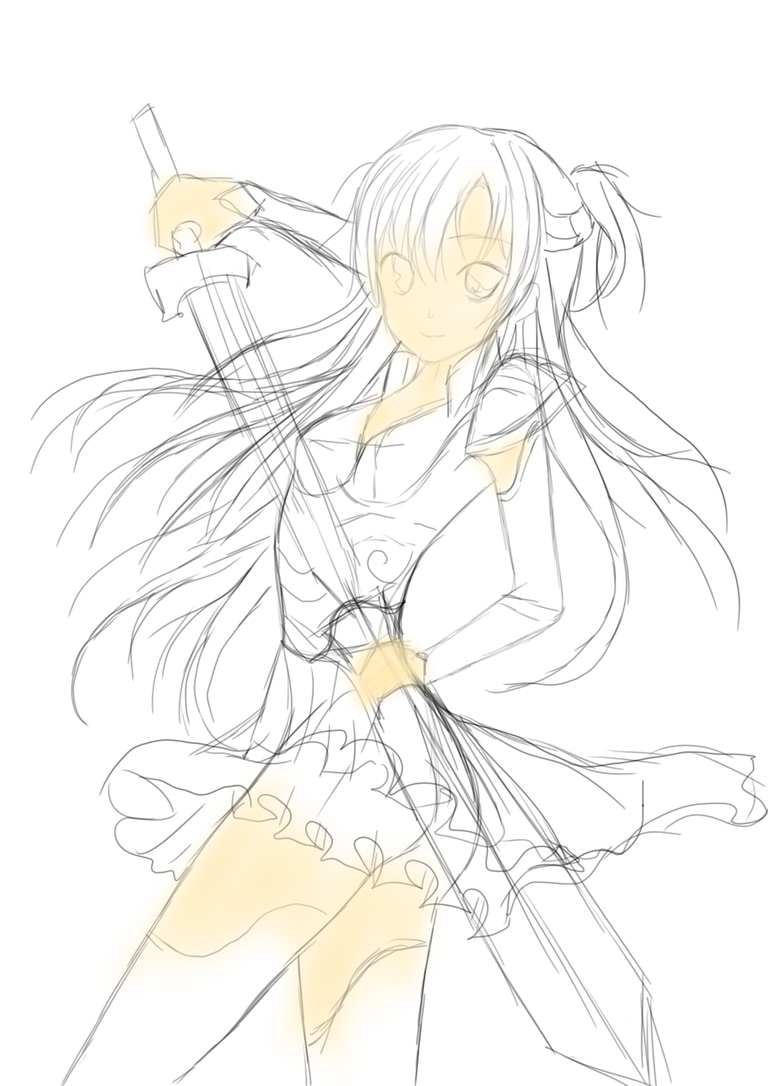 After putting the basic colors, I completed her face and eyes in the first place and then I worked on her neck and chest skin color. And then I started working on her hair. I just drew the line and put the basic colors on her hair. I give it a finishing touch in the end. I also drew the yellow lines to make the golden parts on her body armor in this step.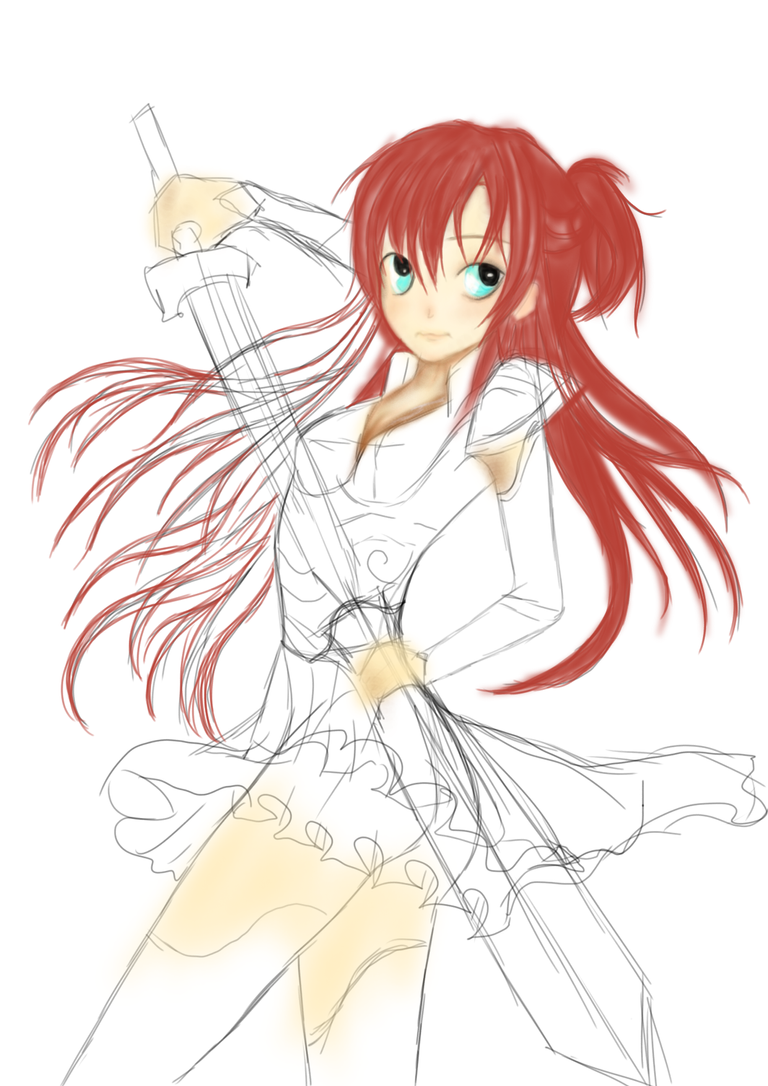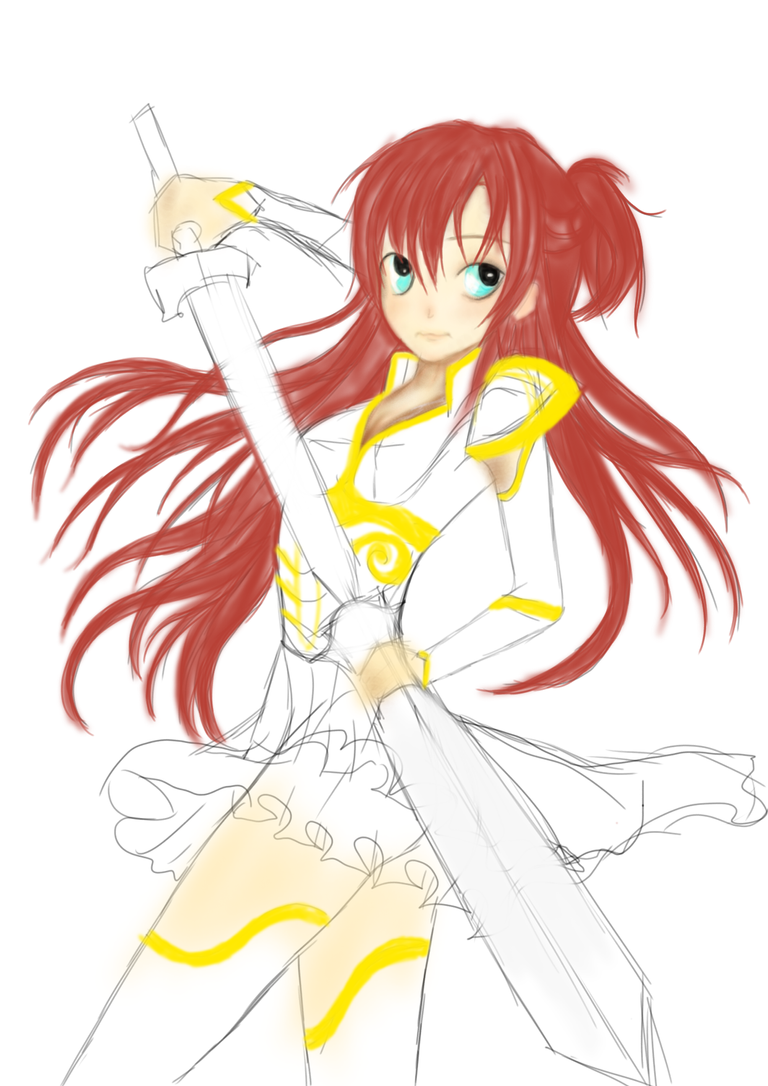 And then the first thing that I did was draw her dress and then I focused on her sword and then the scabbard.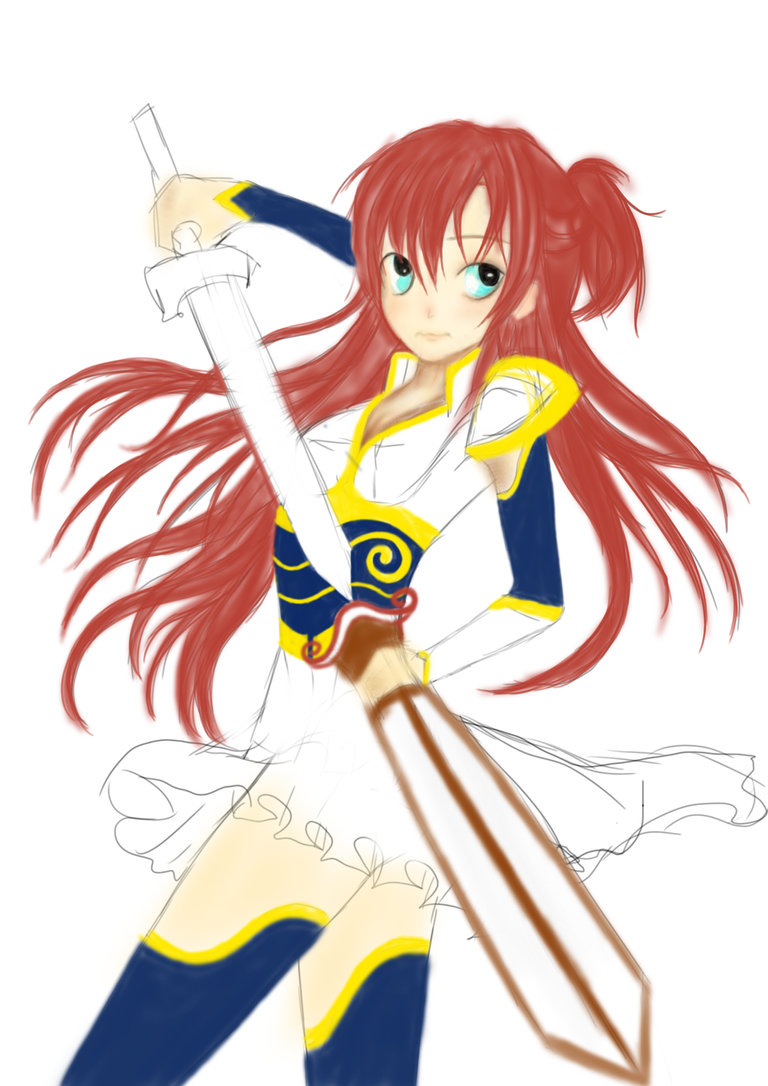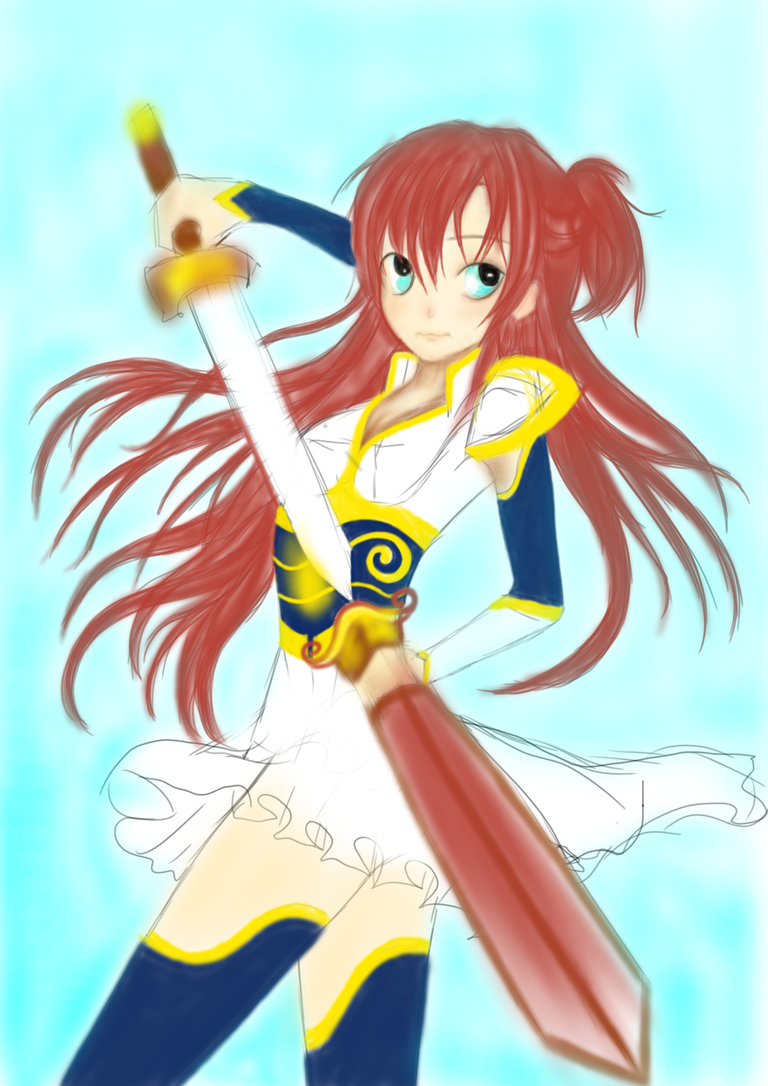 And after finishing it, I began to create the background. And here's the image with the final retouching done and with a simple background.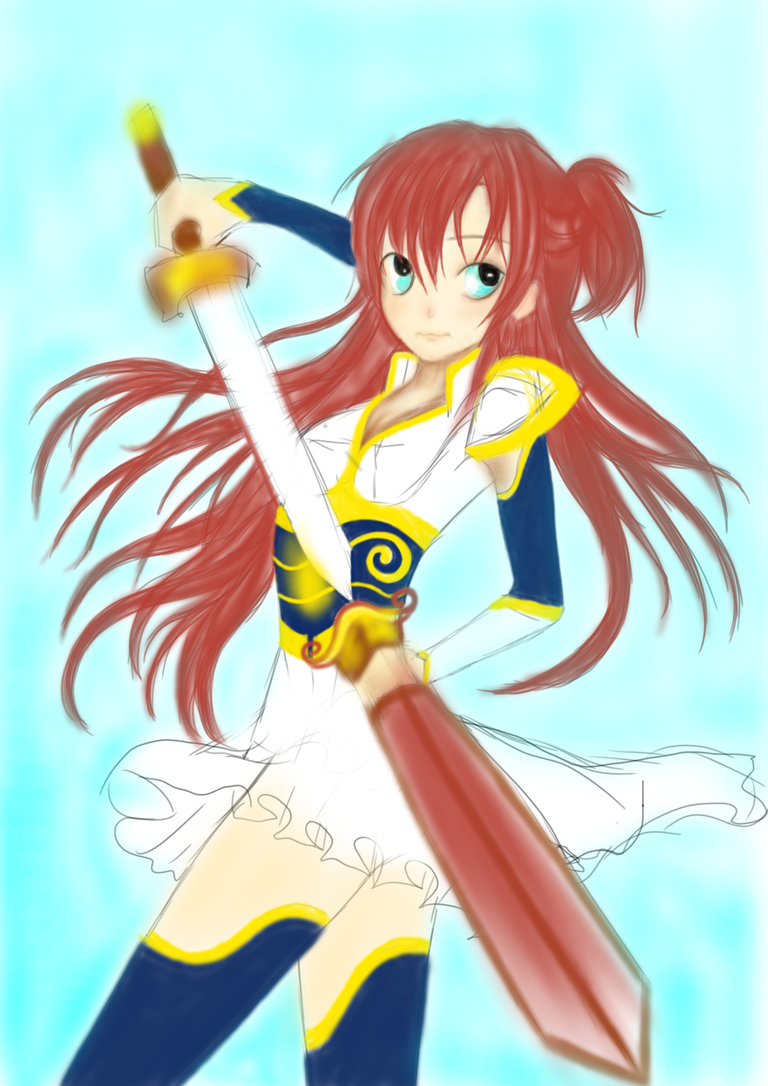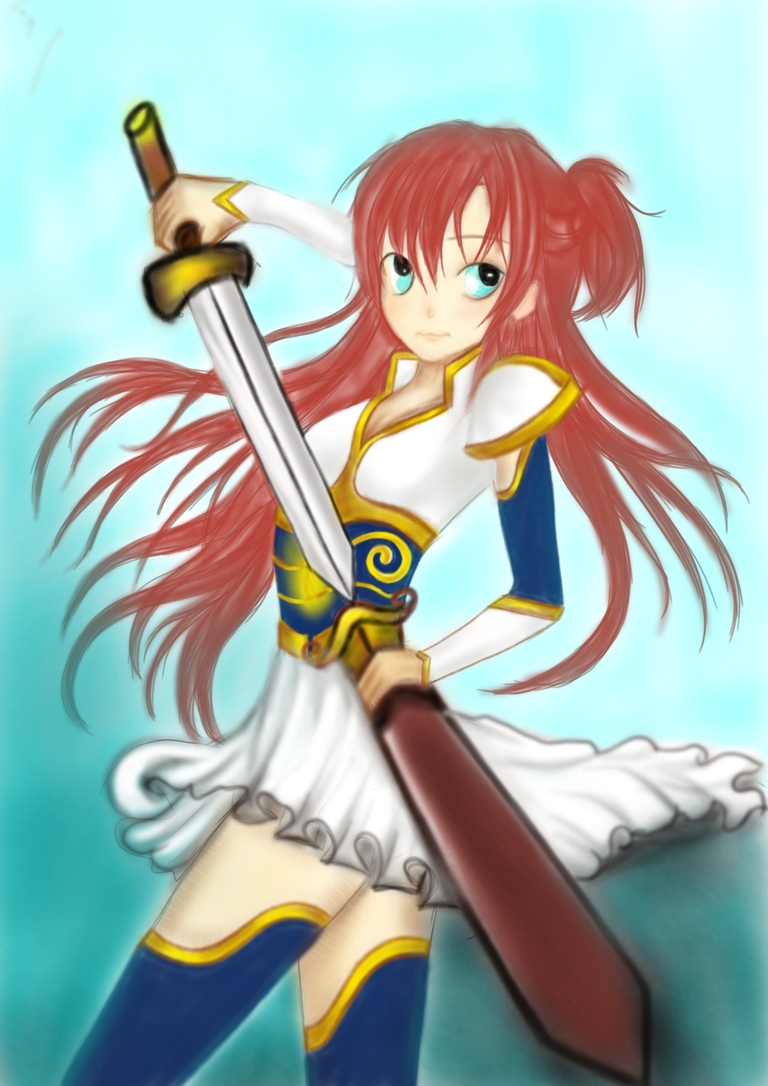 Final Image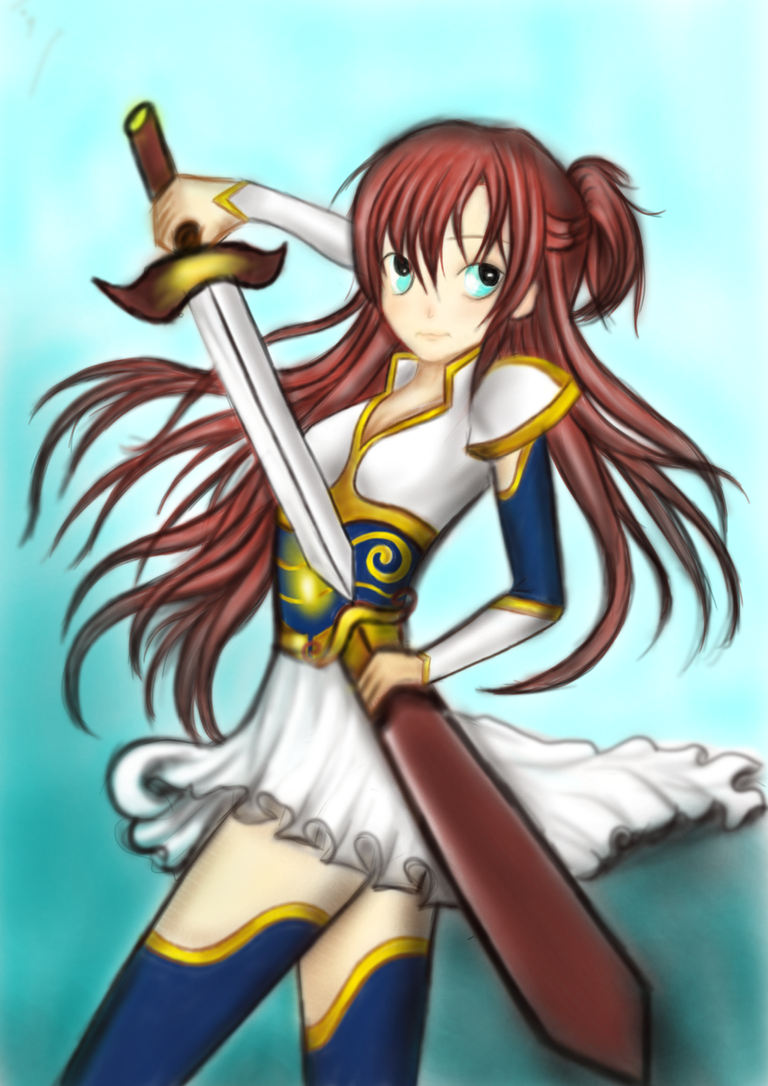 Link to this week's contest:
https://peakd.com/hive-13323/@splinterlands/splinterlands-art-contest-week-255
I really hope that you liked my drawing and enjoyed reading my post. It took me a lot of time to complete and it was a completely new experience just a bitter one. But, I'll be happy if you like my work. And as always I'm open to any suggestion or criticism. I always try to learn from them. And thanks to the @splinterlands team for arranging such a contest for the artists to show their skills.
Thanks For Your Time
---
---