What We Should Take Note Of First Before Investing Into Anything
Investing is the process of building wealth by saving money and investing your savings. Almost everyone has to make investment decisions at some point in their lives. The majority of these decisions are based on the choices between risk and return. Taking into consideration the pros and cons of investing can help you achieve your financial goals.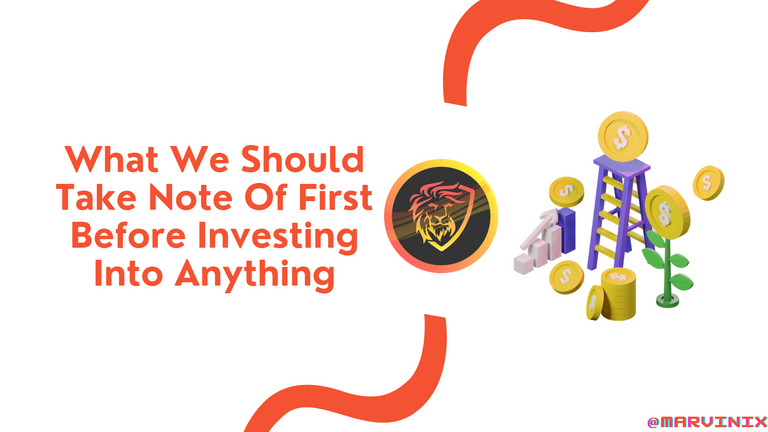 Investing almost always involves deciding how much risk you're willing to take versus how much you're willing to receive from your investments. This means there's no single best way to invest. Different types of investments are suitable for different people based on their age, financial knowledge, and other factors. For example, older people with more financial experience might be better off investing in real estate while younger people without as many responsibilities might do better with stocks or cryptocurrency. People also have different goals when it comes to investing, such as wanting to pay off debt or saving for retirement.


To decide which investment model is best for you, it's important to understand the strengths and weaknesses of each one. Cryptocurrency tends to produce the highest returns over time but also carries the highest risk of losing all your money. Furthermore, most investments require periodic reinvestment of profits into the venture, this is how it generates additional returns. This can result in an exponential growth rate if enough money is reinvested into a venture over time. On the other hand, real estate offers an immediate cash flow when selling a property, however, this also carries a high level of risk due to fluctuating property values and unexpected financial setbacks such as rent reductions or evictions.


It's important to understand which approach suits your needs since there isn't one right answer for all investors. Depending on your level of expertise, you might decide to invest in crypto or real estate, or a combination of both. Also, consider how much time you have available for research and monitoring your investments before any significant gains are made, this affects how risky an investment strategy you can use effectively. Finally, think about what kind of life you want to lead, will aggressively saving and investing help you reach your goals? Will aggressive spending lead to early riches if it goes unchecked? Understanding how personal factors affect investment decisions is key when making decisions that affect one's entire life course.


CONCLUSION
Investing can be quite complicated compared with other saving activities such as paying off debt and saving for retirement funds. However, it does offer great potential for building future wealth if done correctly under usual business-related risks such as inflation and volatile crypto market trends. Depending on your situation, personal goals, preferences, habits, and expertise it might be best for you to consult an investor or financial planner before making any major investment decisions.
Thanks For Reading
Posted Using LeoFinance Beta
---
---