Where Do You See Hive A Decade From Now
The Rate at which cryptocurrency is growing is enormous, however, most still don't see how much has been built in the last decade, they are busy focused on the price of this token or that token. We have people who only think BTC is the only cryptocurrency.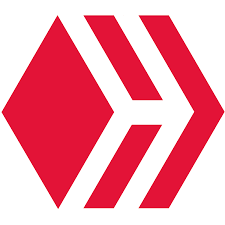 This is a tale of a Blockchain like Hive. With Hive being a part of the crypto world only a few know about its huge potential to revolutionize a new social media world without restrictions.
Bitcoins have indeed surpassed many people's expectations in the last ten years. Most critics in the last decade are now into crypto.
With more growth in the adoption of crypto, we'll see more people understanding other platforms too i.e the altcoins and how they work, for example, the de-fi part of crypto, this is one of the big reasons ETH is a big name after BTC. Each eth developer made his way to Bitcoin first then to ETH he starts building in the Ethereum network or just shilling on Twitter, that's a big thing these days.
This is to say in the last decade those who made their way to Bitcoin got into ETH and are now finding other ways to improve the system.
Some got into BTC and now Hive. Those who are getting into Hive currently will be finding other ways to improve the system and that's how we got communities and another amazing project like threads and spk network.
The news of Bitcoin in the last decade is different from where it is now and will not be the same in the future. Same as Hive, because many are already preparing for the next 10 years while most don't even see crypto surviving in the next 10 years. I won't be part of those Thomas as I see Hive reaching great heights.
For me, I believe the next decade will be the time for other crypto projects to shine with Hive being one of those projects.
We are seeing how social media is now a big part of our lives, we can now have social movements and change the world through our coming together as a social community.
This way Facebook can be able to affect our lives positively or negatively depending on the algorithm and how they use our data against us.
Just as everything grows web3 is the next future algorithm that will be written by its users and not founders.
This is why I see Hive as the next big thing a decade from now.
Do you think Hive will be one of those big projects next to Bitcoin in the next 10 years?
Thanks for reading
Posted Using LeoFinance Beta
---
---