A Brief Introduction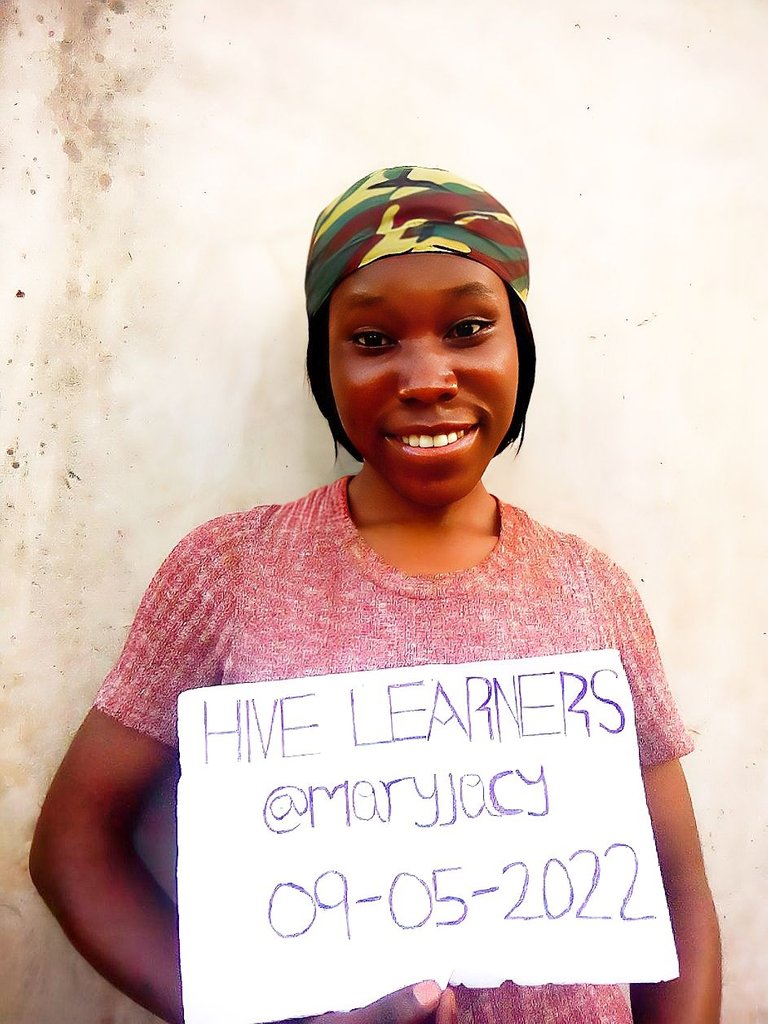 ---
Hello hivers, hope you all had a great day?
I'm supposed to write this post on the 9th but could not due to our electricity that is having fault but thank God I was able to charge my phone today.
Just a little about myself, though I made my introduction post when I joined this blockchain, according to instructions given by #hivelearner, I will be writing a little introduction about myself, you can check out my previous introduction here.
A brief introduction
My name is Jacinta Mary Mbeta, but my hive I.D is @maryjacy. I'm in my early 20's and I'm from Ebonyi State, Nigeria. I'm a student studying food science and I have passion for it.
I found hive as a place where I can put my thoughts into writing. not only that, but it's also a place where I can associate with other writers. apart from earning, there's also an opportunity to gain more knowledge. I was privileged to know about the blockchain through @dreemport community, with the help of @shadowspub I cannot but appreciate her for the efforts she makes to make sure that I join the blockchain.
In the process of me staying here, I got to learn a lot of things in the blockchain, though I'm still learning. so I was privileged to come across #hivlearner community through @josediccus. I decide to go through the community and I see that there are many things that I can learn from the community. I'm glad I found the community and I hope there's more to achieve with your support and encouragement.
        Thanks for visiting my blog.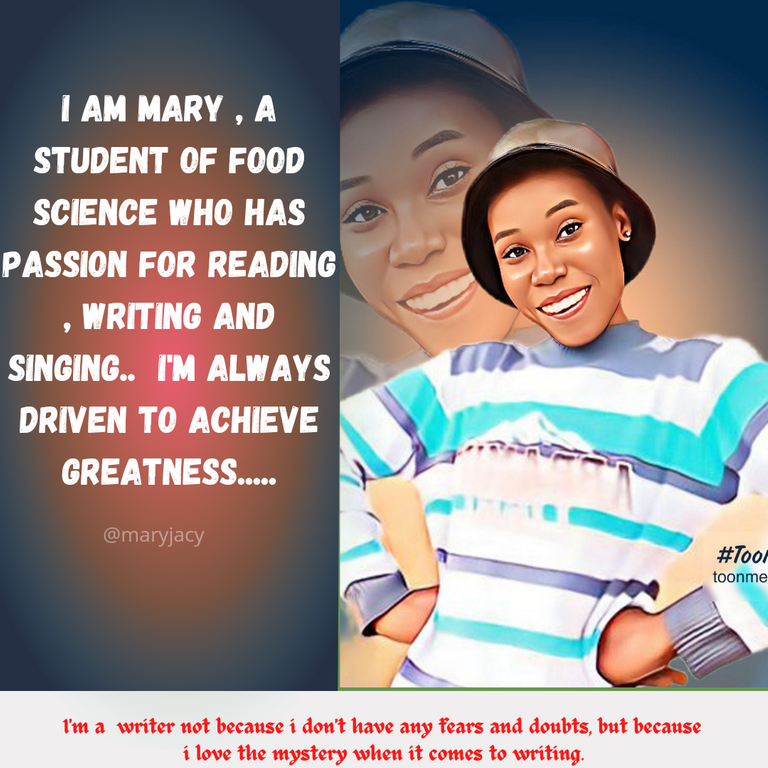 ---
---