Lenre's Affection // The Ink Well Contest~prompt: wild
It's another year making it endless years Lenre Robin has been seeking her parents permission to bring in a kitten to the house. Lenre's love for animals is adored as she visits the zoo frequently. The love, peace and gentleness she sees in animals are always heartwarming.
She began showing more interest in animals during her third year in school. She pleaded with her parents to let her get a pet into their home.
After lots of deliberation on the subject matter. Mr Robin who doesn't know the difference between wild and domestic animals said "we are against your getting an animal into this house. These creatures are wild and frightening. It totally won't be in this house".
"Yea , I stand firmly with your father on that. You love animals, we know that, you can visit the zoo anytime but to bring any into this house is what I won't accept. You get to see this every day in the zoo, don't you"? Her mother rounded off.
"Mum , dad, this is just a little cat, is not a wild cat, is a domestic one which is very friendly. You won't have any trouble if we have one in the house. Besides, it's pest free". She tried to convince them
"In my wildest dreams will I let an animal into our home". Her mother rounded off.
It's her final year in school, after her graduation, she found a part time job which was paying well. After three month in the job, she decided to rent her own apartment. Mr Robin and his wife were so happy for their daughter.
"Am so proud of you my baby, your striving hard to be an independent woman is amazing". Her mother complimented her.
After she found a house that suited her taste,she relocated Happily to her new beginning. Her parents bid her farewell and promised to come around to see her fresh start.
It's the second day of her staying in her new apartment and she has given herself her first gift which is what she has been begging her parents for a very long time.
As a lover of animals,she visited an animal charity home,where she walked around seeing lovely animals. But she was still in need of her kitten. After a long walk,she finally met a kitten alone all by herself. She beckons to the attendant that she has seen what she likes.
Mrs Mayes who was surprised that she would go for the lonely cat, asked her "this cat is very sick and requires special care and also proper nutritions. If it is not properly taken care of,it will lead to its death". She advised her.
"My love for animals will make me take good care of this little kitten," Lenre said.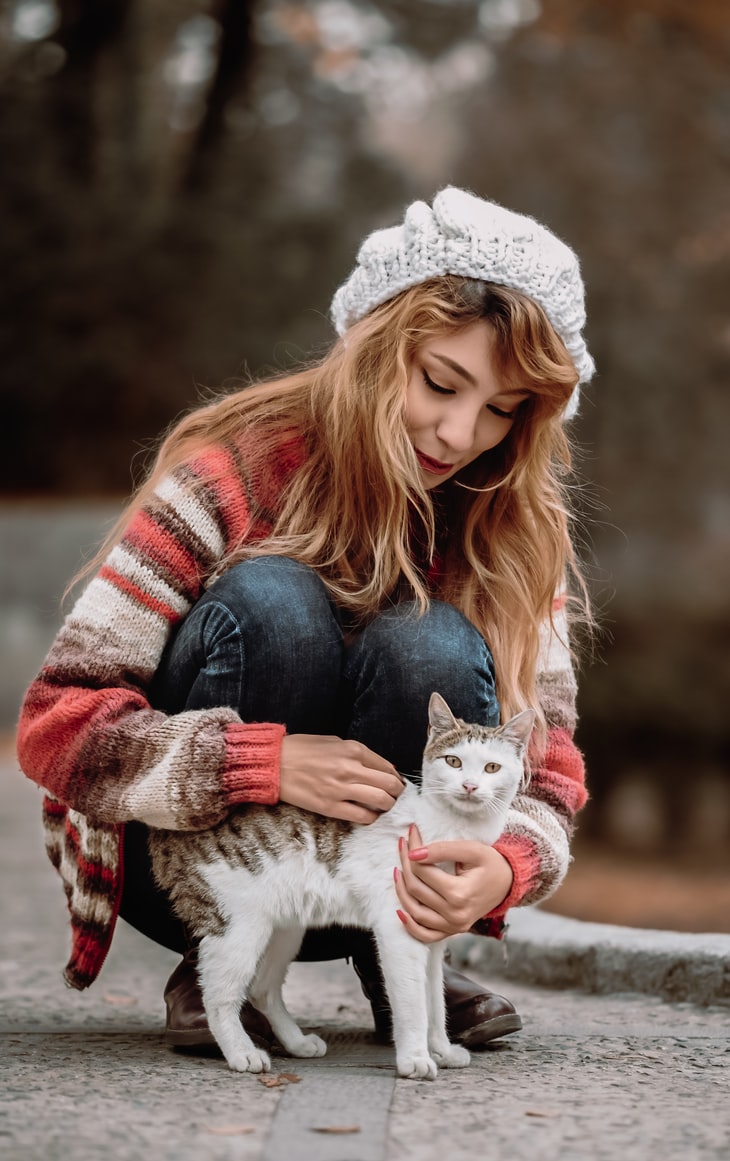 Source
She paid the necessary amount and signed the necessary documents and took the kitten away.
On her way home, she branched into a supermarket and bought all the necessary things she needed for her new companion.
I have long to have you for many years but to no avail. Here you are finally, my little Zian as she called the kitten.
Mr and Mrs Robin promised to visit their daughter's new apartment. While at the door post of the house address Lenre told them. Lenre, still in the kitchen trying to prepare food she would serve, her phone rang,she answered the call and told them to push the door with a little bit of force and it would open.
Mrs Robin, following her daughter's instructions, forcefully pushed the door. Her heart skipped out of shock accompanied with a loud shout which drew her daughter's attention.
"Mum, hope there is no problem" Lenre asked.
"The problem is you not informing me to be prepared that you now have a wild creature living with you"!! She replied angrily.
Zian, sitting peacefully in the parlor, looked lovely and calm with its tail wagging as a form of welcome. Looking at them so lovely as her eyes could tell how pleased she is to see visitors.
After much fun and jokes. Lenre carried Zian in her laps all through.
"It still amazes me that you still decided to take home a wild creature to your apartment even after our discouragement". Mr Robin asked.
" Dad, this is a domestic animal. Anybody can keep a dog,cat,rabbit and others at home. I decided to rent my own apartment because I want to get a second degree in zoology. My love for animals have triggered my interest to knowing more on how wild and domestic animals behave". Lenre said with huge smile bidding on her face.
"We won't stop you from achieving your dreams". Mr Robin said and his wife nodded in affirmation.
"Thanks for the approval. I do hope one day, I will convince you and mum to take home a pet". She said,
After quality time spent in their daughter's apartment, they bid her farewell and returned.
After five years,she rounded off and acquired her degree as a zoologist. With the knowledge in this field,she developed a zoological park where people that love animals could come and feel the love animals provide.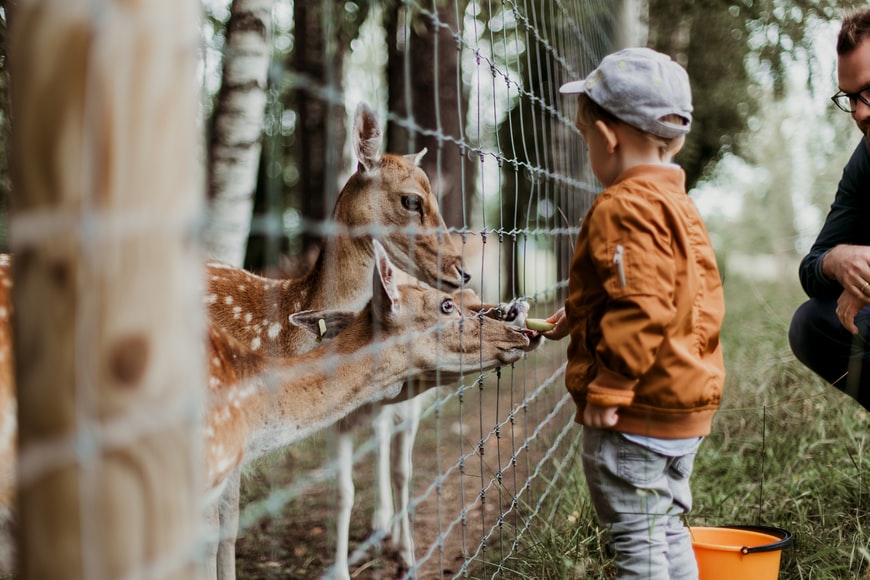 Source
Her parents seeing the energy their daughter is putting, starting seeing animals differently from what they have had in mind before. After they have been self convinced that living with animal gives natural joy, ease loneliness and uplifts mood. They got a pet and offer financial support to Lenre to get more wild lives as this will help many people see animals they have not been privileged to see in real life in her zoo. Lenre seeing how her parents are being supportive and loving all the creatures made her super excited.
---
---