Have you ever asked yourself: why am I like this?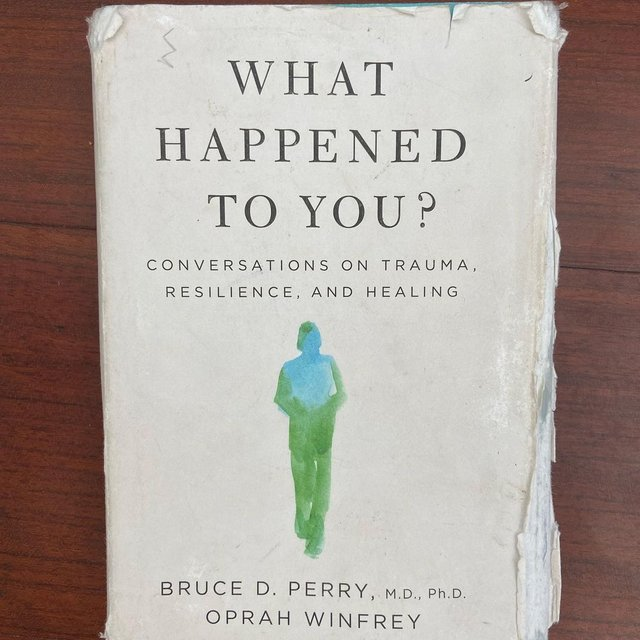 When we come across a "complicated" or "difficult" person or when we are confronted with parts of ourselves that "make us despair" we ask "what's wrong with this one?" Or "why am I like this?" when the question should be "what happened to him (or me)?"
There are several reasons why someone is the way they are, genetics and environment influence, but also their family life and childhood.
We defend ourselves against the difficult things that happened to us with "but that didn't traumatize me" and we are not aware that the difficulty to trust, to set limits, repressed anger and even what we call "anxiety" could be consequences of trauma.
And this is what is explained wonderfully well in this book (photo) which is written in the form of a conversation between Oprah Winfrey, who on many occasions has talked about her childhood abuse, her complicated relationship with her mom and even sexual abuse and Bruce D. Perry who is a psychiatrist and neuroscientist
"If someone has a chaotic life or prolonged stress, particularly early in life, they are likely to act before they think because their cerebral cortex is not as developed and the reactions of the lower areas of the brain become more dominant. It is very difficult to connect with another who is not emotionally regulated. You can't reason with them. That's why telling them 'calm down' doesn't work," explains Dr. Perry.
And when we talk about "what happened to you?" it is also important what didn't happen to you; the look, the affection, the affectionate touch, the accompaniment you didn't receive. Trauma is not only mistreatment or sexual abuse, it is also going through childhood, especially the difficult moments in solitude.
Trauma chemically changes the brain and has consequences on physical health (there are thousands of examples in the book regarding the immune system, cardiovascular health, endocrine system and more). "Trauma, anxiety, depression and substance abuse are 'the same thing' and are related to our sense of belonging."
---
---