Binance opens offices in Brazil / Binance abre escritórios no Brasil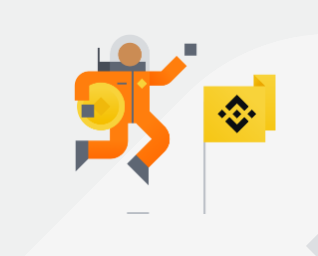 EN
Binance is the world's largest cryptocurrency exchange, with over 400 million dollars traded daily. The company received a lot of media attention due to its high liquidity and user-friendly interface. However, the industry veteran still faces regulatory issues in some countries.
Aiming at greater openness in the global market, Binance has been suitable in some key markets. It first opened an office in Johannesburg, South Africa in 2017. This was its sixth international office opening following its opening in Bangkok, Singapore, Hong Kong and London offices.
Binance now has offices in Tokyo and Osaka, Japan. This is in addition to its previous locations in Hong Kong and New York. Notably, these are all global financial centers with a strong presence in the Asian and Eastern European regions, respectively.
Binance's focus on international expansion is admirable given the current landscape of cryptocurrency and exchange rate regulation. The company competes with other exchanges based in the same global market, so it is crucial that they establish global bases of operation.
The company also plans to open an office in Istanbul, Turkey. The Turkish city was chosen because of its central location between major markets such as Japan and Europe.
Also, the Turkish economy is growing rapidly, which should make setting up stores relatively easy. It remains to be seen whether this office will expand further to other emerging economies such as China or India.
With the Brazilian market in full expansion, Binance wasted no time and has now opened offices in Rio de Janeiro and São Paulo. In addition to negotiating the acquisition of sim;paul Investimentos, a company regulated by the Brazilian Securities Commission.
According to Binance's note:
"another move by Binance in support of the development of the crypto and blockchain industry in the country and takes place amid discussions, in the Chamber of Deputies, of the legal framework for cryptocurrencies".
---
PT-BR
A Binance é a maior exchange de criptomoedas do mundo, com mais de 400 milhões de dólares negociados diariamente. A empresa recebeu muita atenção da mídia devido à sua alta liquidez e interface amigável. No entanto, o veterano do setor ainda enfrenta problemas de regulamentação em alguns países.
Visando maior abertura no mercado global, a Binance tem se adequado em alguns mercados chave. Primeiro abriu um escritório em Joanesburgo, África do Sul em 2017. Esta foi sua sexta abertura de escritório internacional após sua inauguração em Bangkok, Cingapura, Hong escritórios de Kong e Londres.
A Binance agora tem escritórios em Tóquio e Osaka, Japão. Isso além de suas localizações anteriores em Hong Kong e Nova York. Notavelmente, todos esses são centros financeiros globais com forte presença nas regiões da Ásia e do Leste Europeu, respectivamente.
O foco da Binance na expansão internacional é admirável, dado o cenário atual de regulamentação de criptomoedas e taxas de câmbio. A empresa compete com outras bolsas baseadas no mesmo mercado global, por isso é crucial que elas estabeleçam bases globais de operação.
A empresa também planeja abrir um escritório em Istambul, na Turquia. A cidade turca foi escolhida devido à sua localização central entre grandes mercados como Japão e Europa.
Além disso, a economia turca está crescendo rapidamente, o que deve tornar a criação de lojas relativamente fácil. Resta saber se este escritório se expandirá ainda mais para outras economias emergentes, como China ou Índia.
Com o mercado brasileiro em plena expansão a Binance não perdeu tempo e agora abriu escritórios no Rio de Janeiro e São Paulo. Além de estar negociando aquisição da sim;paul investimentos, empresa regulamentada pela Comissão de Valores Mobiliarios Brasileira.
Segundo a nota da Binance:
"mais um movimento da Binance no apoio ao desenvolvimento da indústria cripto e blockchain no país e acontece em meio a discussões, na Câmara dos Deputados, do marco legal das criptomoedas".
Vamos acompanhando!
Até!
Posted Using LeoFinance Beta
---
---