Groźny wypadek na Rysach! // Dangerous accident in Rysy! [PL/ENG]
Ostatnio postanowiłem wybrać się na zachód słońca na najwyższy szczyt Polski, czyli Rysy 2 501 m.n.p.m.
Na wschodzie byłem w zeszłym roku dlatego tym razem postanowiłem łapać słońce o innej porze. Szlak na Rysy jest chyba najbardziej wymagającym pod kątem kondycyjnym w polskich górach. Do pokonania mamy aż 1100 m przewyższenia licząc od tafli Morskiego Oka. Ostatni odcinek z rejonu Buli pod Rysami to tylko 500 m przewyższenia na 1 km szlaku w warunkach zimowych 😊
Największe nachylenie występuje mniej więcej od 2200 do 2400 oraz w samej rysie w rejonie 2400. Podczas mojego podejścia śnieg był idealny ale już strasznie rozgrzebany i "rozjechany".
Wracając do samego wypadku…
Podczas podchodzenia na 2300 spojrzałem się do góry przed siebie. Coś leciało z góry… Na pierwszy rzut oka była to kręcąca się opona. Tak przynajmniej mój mózg to zarejestrował w pierwszym momencie. Po chwili zauważyłem, że to był plecak, dalej jakaś butelka i inne elementy "szpeju". Za tym wszystkim spadał człowiek. Leciał równolegle do zbocza, co chwile odbijając się od śniegu. Wyobraźcie sobie jak obraca się szaszłyk albo prosiak na ruszcie tylko wielokrotnie szybciej (bardziej obrazowo się chyba nie da). Zdążyłem tylko zrobić 2 kroki w bok i krzyknąć głośne uwaga. Od razu zacząłem schodzić do poszkodowanego. Na szczęście poniżej było kilka osób. Jedna z nich- skiturowiec postanowił jakoś wyhamować poszkodowanego. Zaparł się czekanami i przyjął na siebie część uderzenia. Turysta zatrzymał się jakieś 20 metrów niżej. Możliwe, że w ten sposób uratował mu życie…albo przynajmniej zdrowie.
Najciekawsze w całej sytuacji jest to, że spadający otrzepał się, założył plecak i zaczął schodzić dalej na dół. Spadł jakieś 300-400 metrów…
Był razem z kolegą, ale według mnie i tak powinni poinformować o takim wypadku TOPR. W takiej sytuacji przecież nie wiadomo czy po ustąpieniu adrenaliny nie zemdleje 100 metrów dalej. Każdy odpowiada jednak za siebie.
Wahałem się czy kontynuować podejście na szczyt. Po chwili namysłu dołączyłem do napotkanych i świeżo poznanych Oli i Pawła. Byliśmy ostatnimi turystami, którzy tego dnia zdobywali Rysy. Ze względu na spory wiatr i ogólne względy bezpieczeństwa nie czekaliśmy jednak do zachodu na samym szczycie. Ostatnim na szczycie był ktoś inny- skiturowiec z "cojones" wielkości arbuzów 😉
---
Recently, I decided to go to the sunset on the highest peak in Poland, which is Rysy 2,501 m above sea level.
I was in the east last year, so this time I decided to catch the sun at a different time. The trail to Rysy is probably the most demanding in terms of fitness in the Polish mountains. We have as much as 1100 m of elevation to overcome, counting from the surface of Morskie Oko. The last section from the Bula near Rysy area is only 500 m of elevation per 1 km of the trail in winter conditions 😊
The greatest inclination occurs approximately from 2200 to 2400 and in the rift itself in the region of 2400. During my ascent the snow was perfect but already terribly rumpled and "run over".
Back to the accident itself...
As I approached 2300 I looked up ahead. Something was flying from above… At first glance, it was a spinning tire. At least that's how my brain registered it at first. After a while I noticed that it was a backpack, then some bottle and other elements of "gear". Behind it all, a man fell. It flew parallel to the slope, bouncing off the snow every now and then. Imagine how a shish kebab or a pig on a grill rotates only many times faster (you can't be more vivid). I only managed to take 2 steps to the side and shout a loud attention. I immediately went down to the victim. Fortunately, there were a few people below. One of them - a ski tourer decided to slow down the victim somehow. He braced himself with his ice axes and took some of the impact. The tourist stopped some 20 meters below. It is possible that in this way he saved his life ... or at least his health.
The most interesting thing about the whole situation is that the falling man brushed himself off, put on his rucksack and started to go further down. It fell about 300-400 meters…
He was together with a friend, but in my opinion they should inform TOPR about such an accident anyway. In such a situation, after all, it is not known whether, after the adrenaline subsides, he will pass out 100 meters away. However, everyone is responsible for themselves.
I hesitated whether to continue the ascent to the top. After a moment of reflection, I joined the newly met Ola and Paweł. We were the last tourists to conquer Rysy that day. However, due to the strong wind and general safety reasons, we did not wait until sunset at the very top. The last one at the top was someone else - a ski tourer with "cojones" the size of watermelons 😉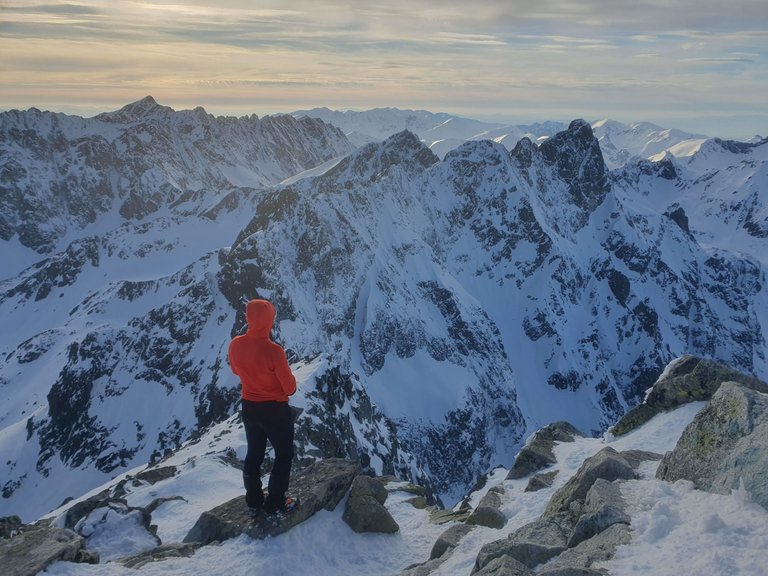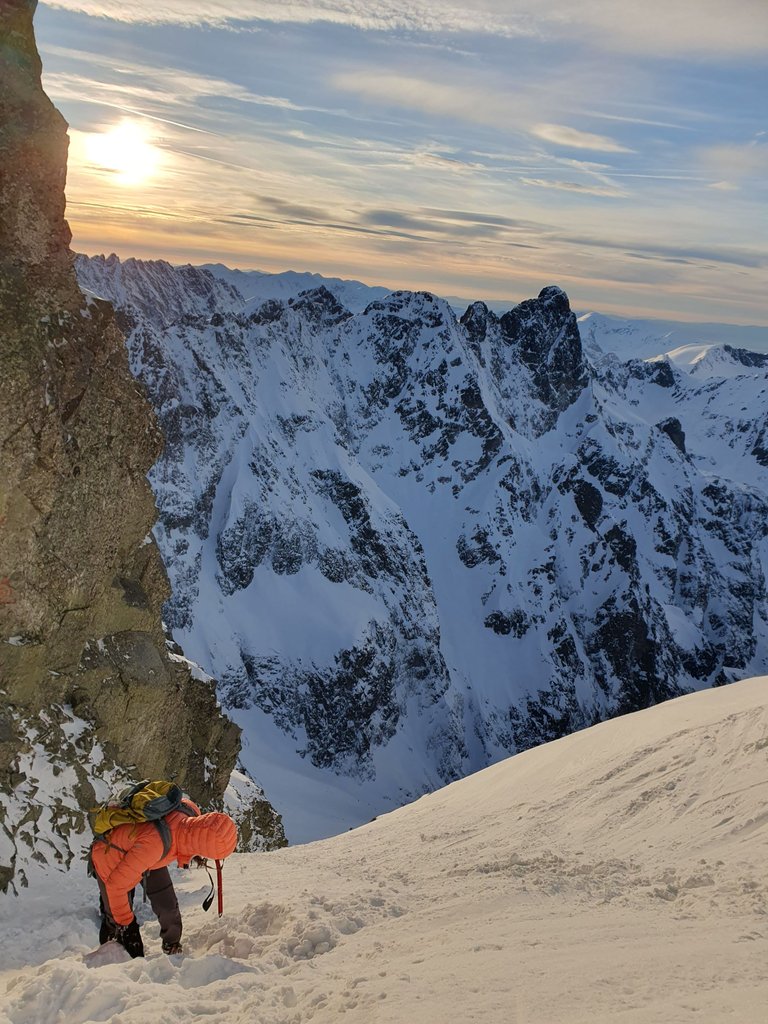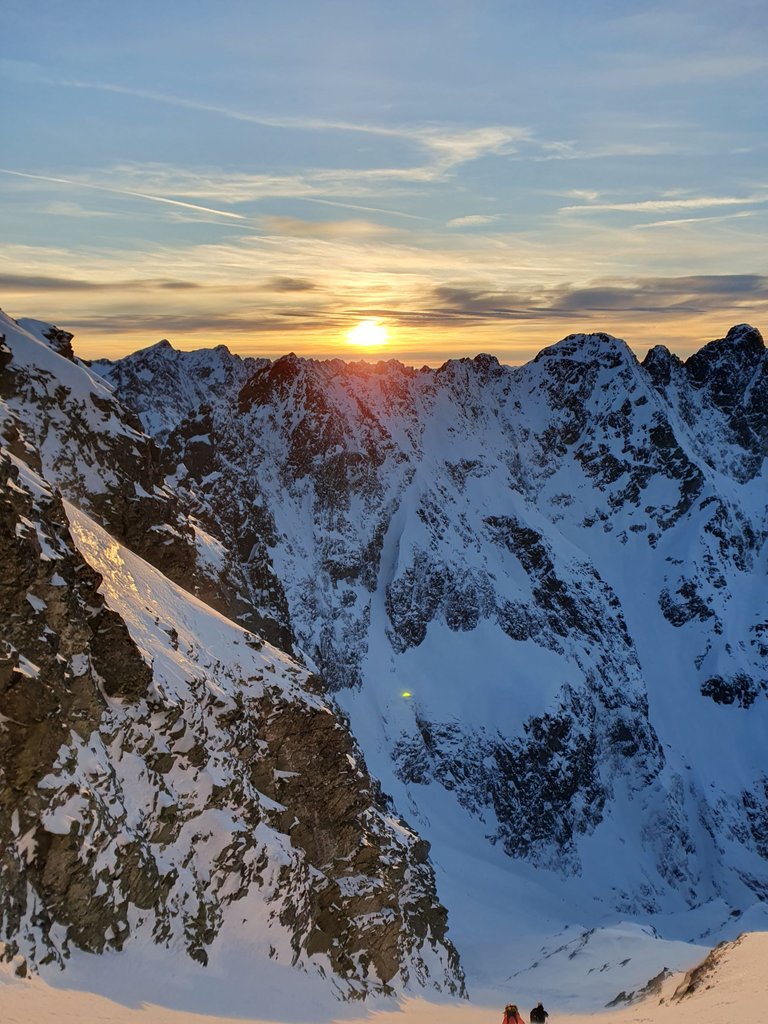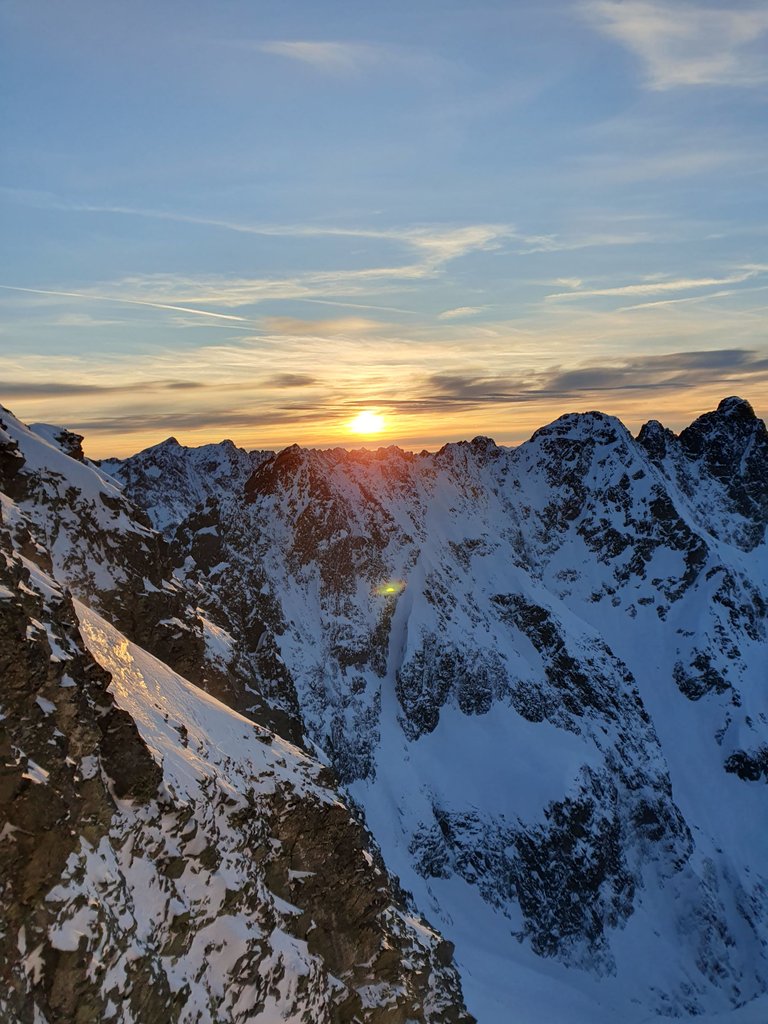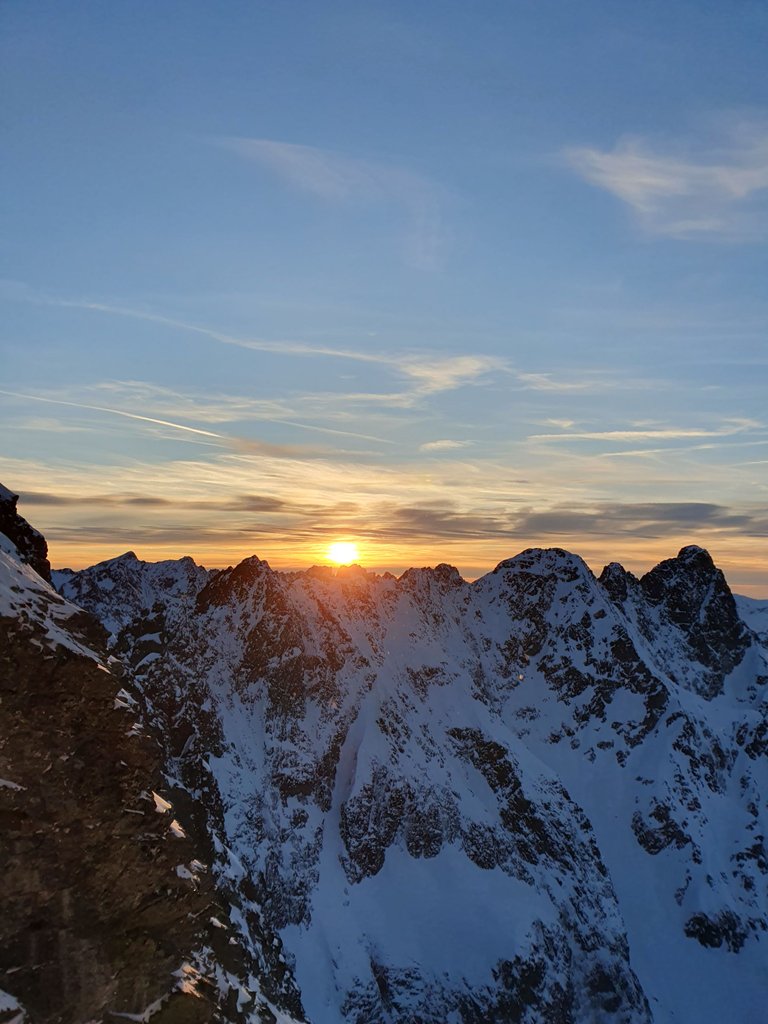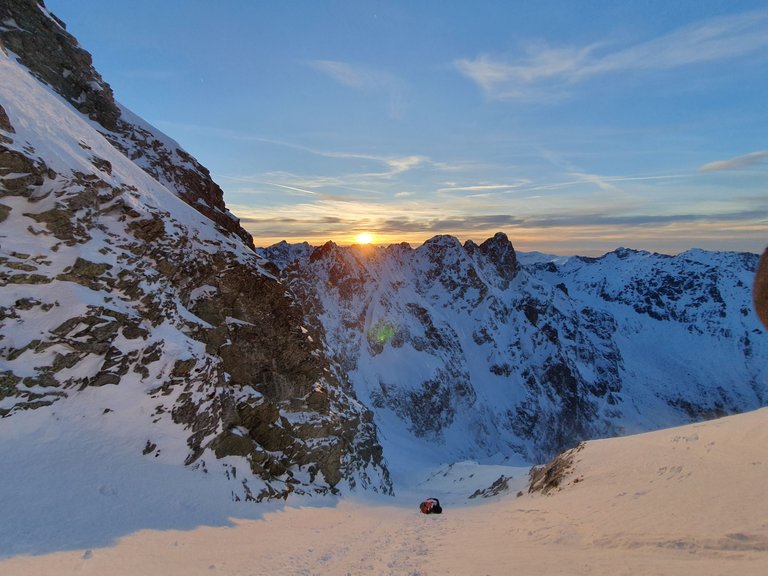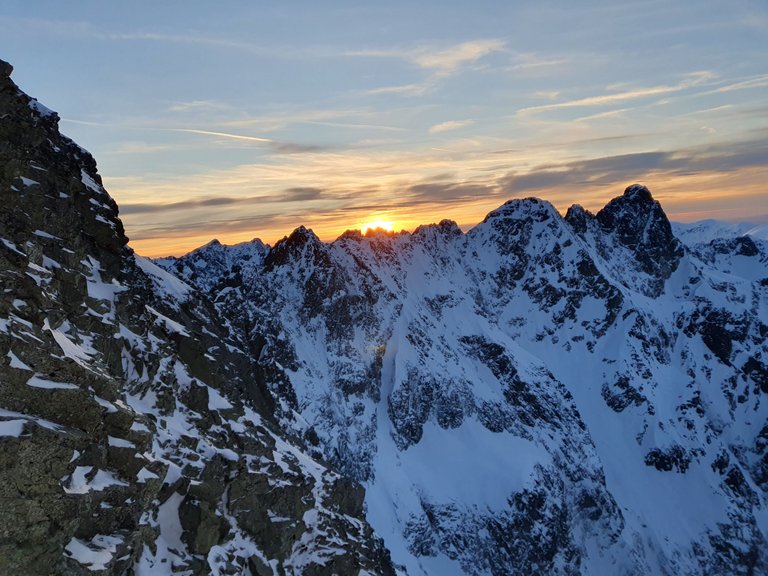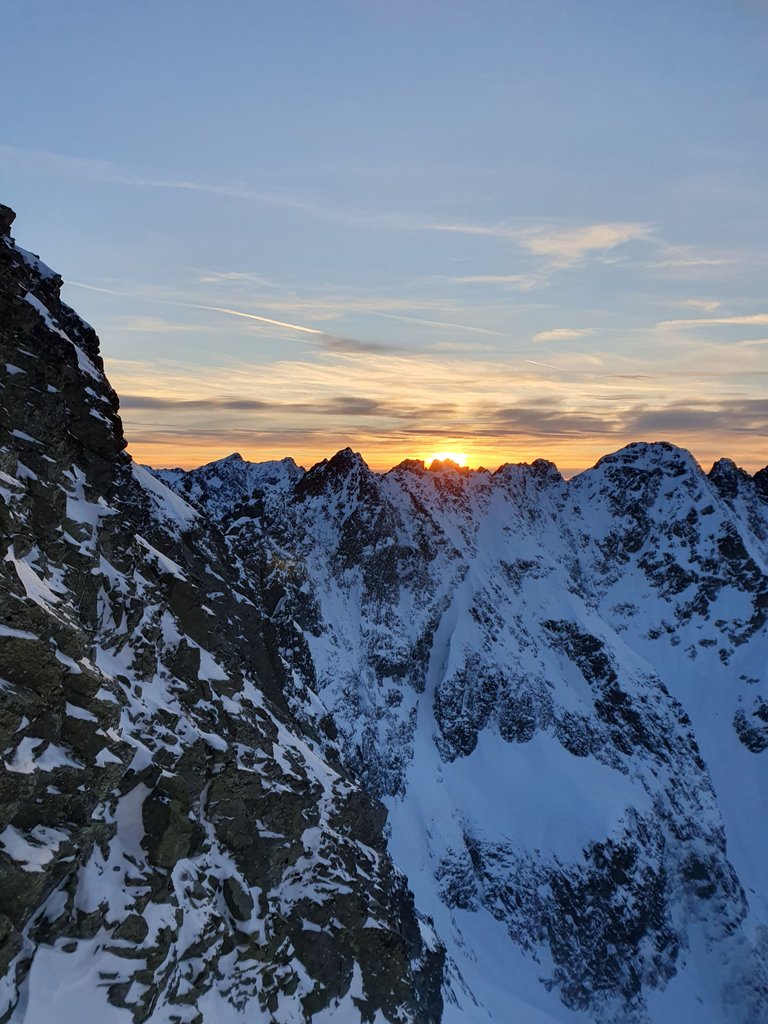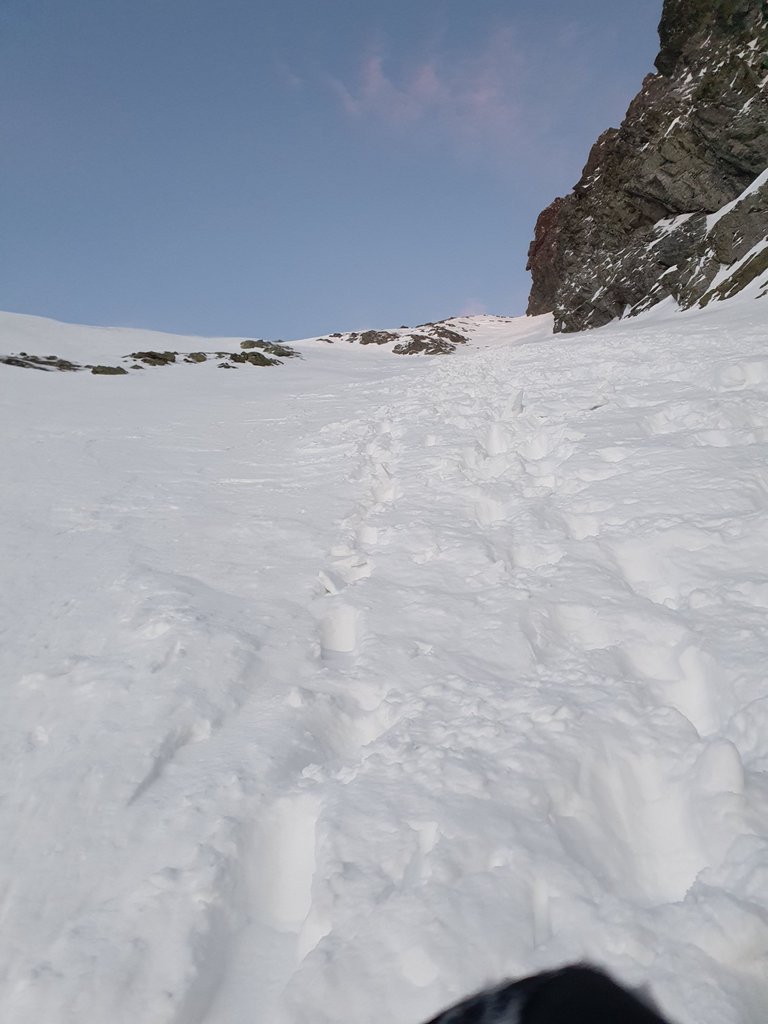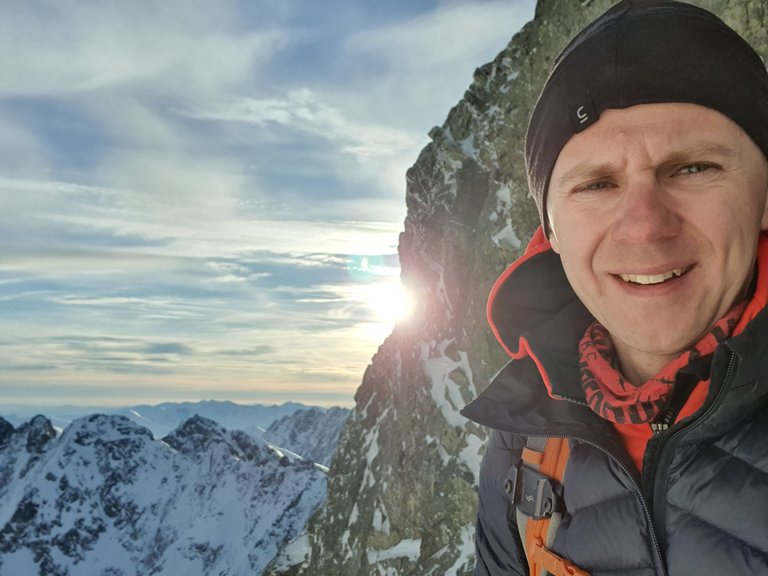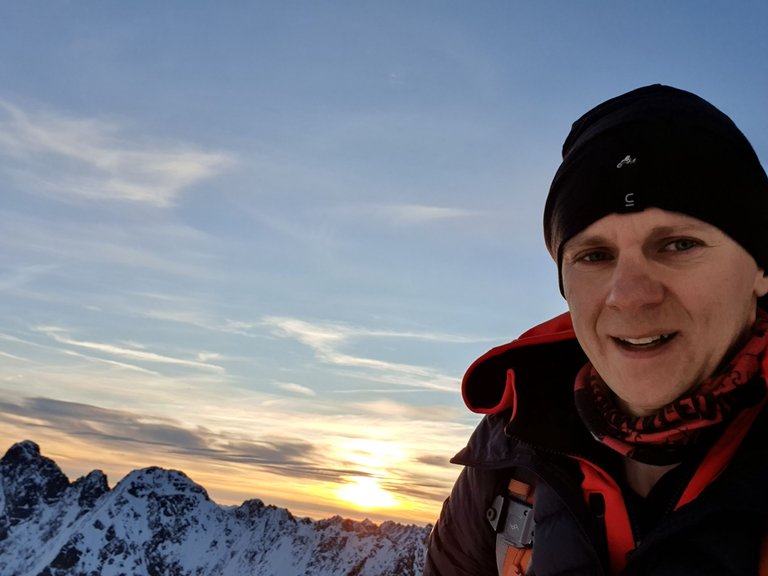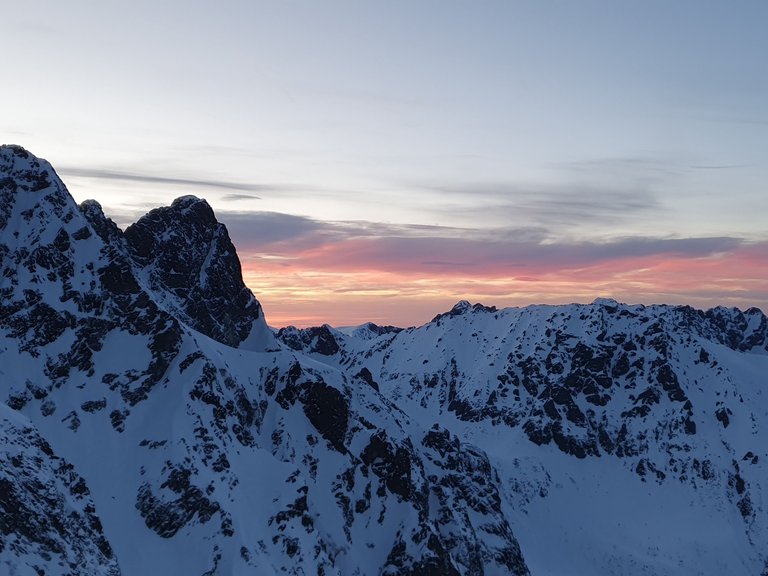 My photographic equipment:
Sony A6000 with Sony E 18-105
Dji Mini 2
Samsung S10e
You can find me on instagram:
Lifestyle, travels and photos
Pictures of people, commercial
---
---