Moje górskie BHP [PL/ENG]
Moje doświadczenie z turystyką zimową w górach wysokich to jakieś 3 lata. Pisząc o górach wysokich mam na myśli konieczność wykorzystania raków i czekana. Podczas ostatniego wyjazdu w Tatry nauczyłem się czegoś nowego. Można z resztą stwierdzić, że człowiek uczy się na błędach.
Byłą godzina 13. Miałem już za sobą wschód słońca na Kasprowym oraz wejście na Świnicę. Dzień był zadziwiająco ciepły i bezwietrzny. Z powodzeniem do poruszania się wystarczała jedynie bluza.
Stwierdziłem, że zachód słońca obejrzę sobie na szlaku pomiędzy Kasprowym Wierchem, a Suchą Kopą. Szlak ten charakteryzuje się tym, że mniej więcej od wysokości Goryczkowej Czuby trawersuje się główną grań. No i właśnie pech chciał, że taki trawers na zboczu nachylonym do południa ,w tak ciepły i słoneczny dzień to jest prawdziwy horror. Wielokrotnie zapadałem się w mokrym śniegu po kolana, a nawet pas. Spodnie miałem przemoczone już po kilkunastu minutach, ale najgorsze było to, że z każdym takim zapadaniem się było realne ryzyko zjechania na dół z masą śniegu zalegającą na zboczu. Dokładnie 3,3 km pokonałem w 2,5 h. Zachód słońca i tak był brzydki. Pozostała tylko nauczka żeby nie wybierać się na południowe zbocza w tak ciepłe dni.
Co więcej podczas zejścia do Doliny Kondratowej napotkałem na luźny śnieg po pas. Okazało się, że zejście na dół wcale nie będzie lepsze 😊
Zdjęcia z całego dnia.
---
My experience with winter tourism in the high mountains is about 3 years. When I write about high mountains, I mean the need to use crampons and ice axes. During my last trip to the Tatra Mountains, I learned something new. After all, it can be said that a person learns from mistakes.
It was 1 pm. I had already had the sunrise on Kasprowy and the entrance to Świnica behind me. The day was surprisingly warm and windless. Only a sweatshirt was enough to move successfully.
I decided that I would watch the sunset on the trail between Kasprowy Wierch and Sucha Kopa. This trail is characterized by the fact that the main ridge is traversed more or less from the height of Goryczkowa Czuba. And it was bad luck that such a traverse on a slope inclined to the south, on such a warm and sunny day, is a real horror. Many times I sank in wet snow up to my knees and even my waist. My pants were soaked after several minutes, but the worst thing was that with each such sinking there was a real risk of sliding down with a mass of snow on the slope. I covered exactly 3.3 km in 2.5 hours. The sunset was ugly anyway. The only lesson left was not to go to the southern slopes on such warm days.
What's more, during the descent to the Kondratowa Valley, I encountered loose waist-deep snow. It turned out that going down won't be any better 😊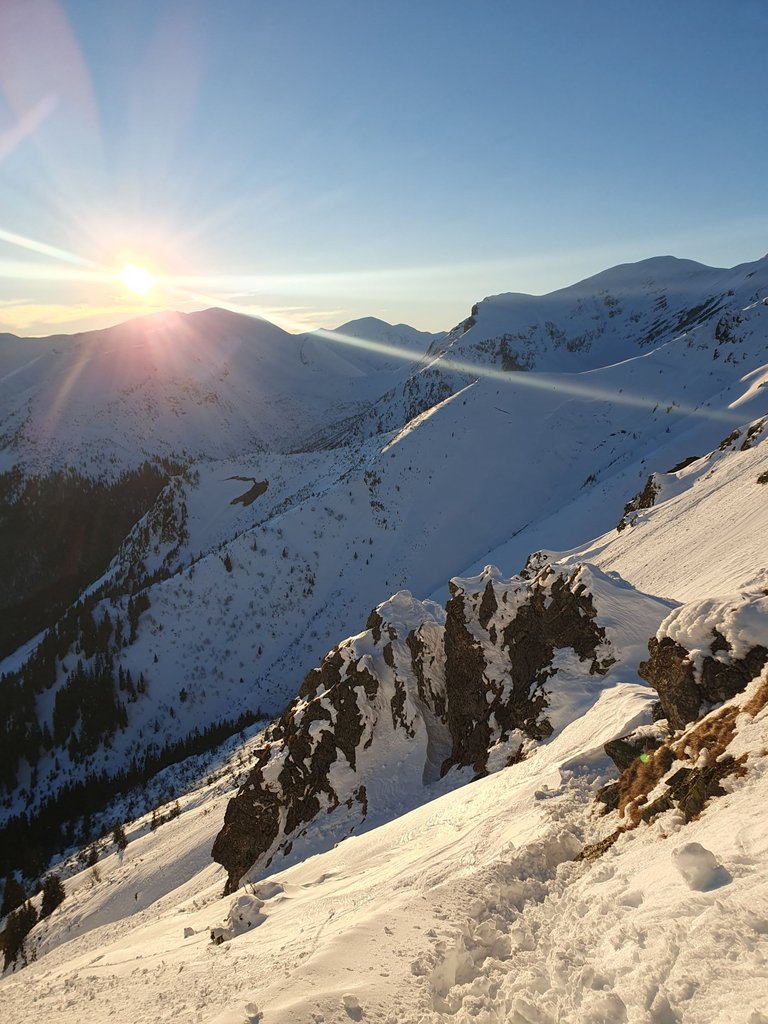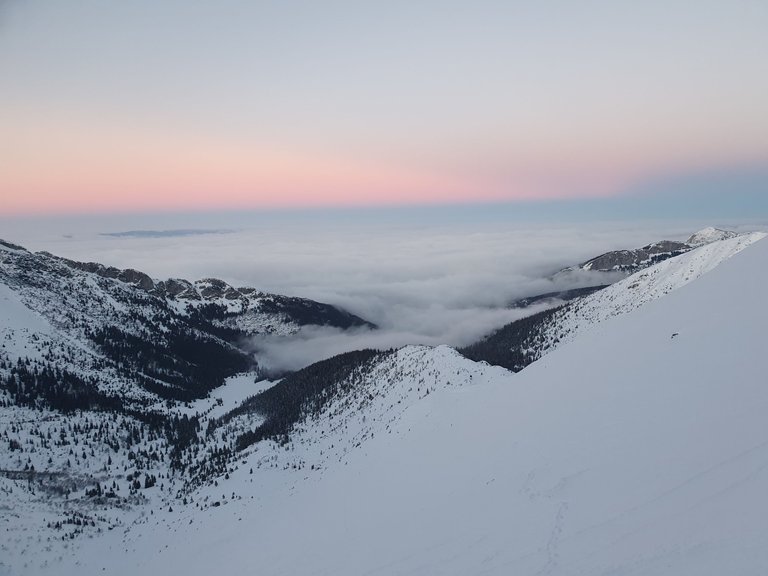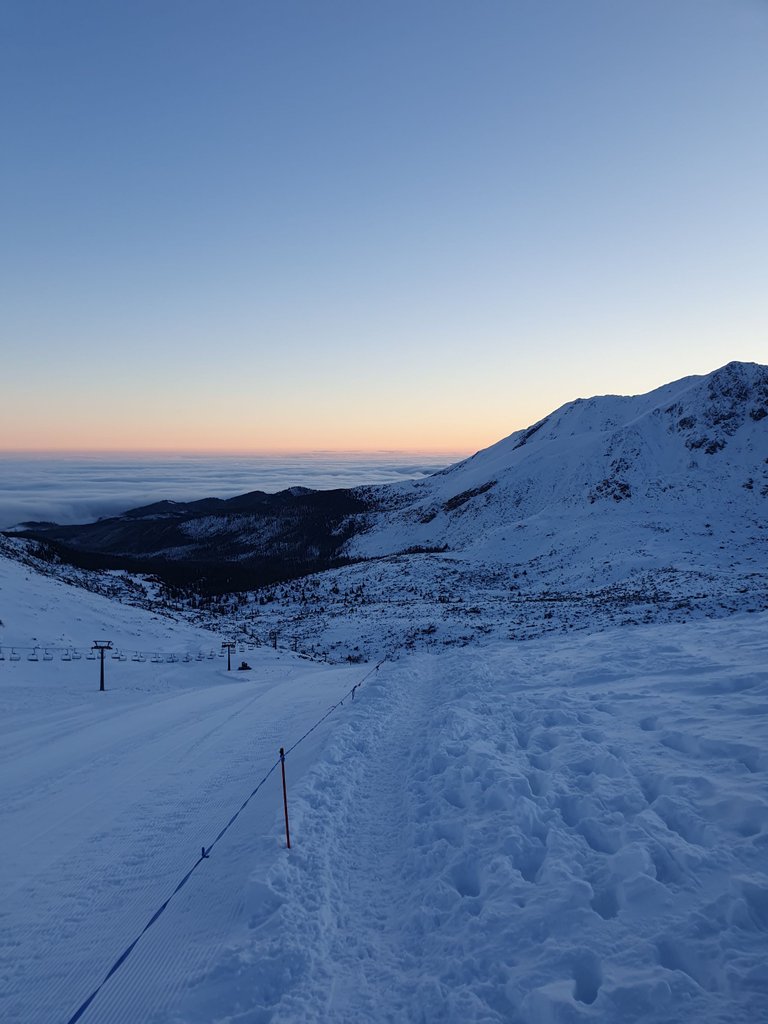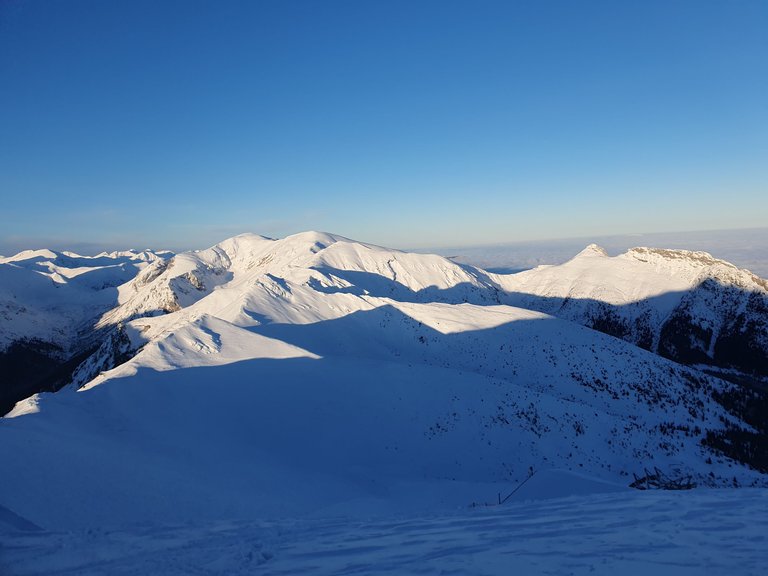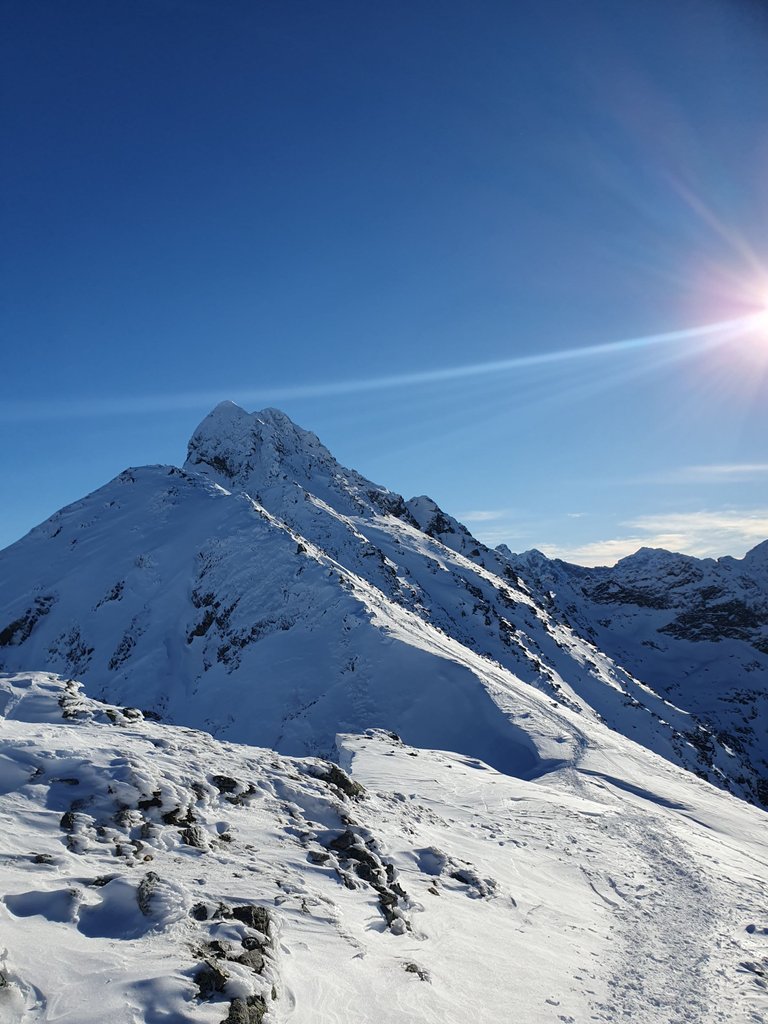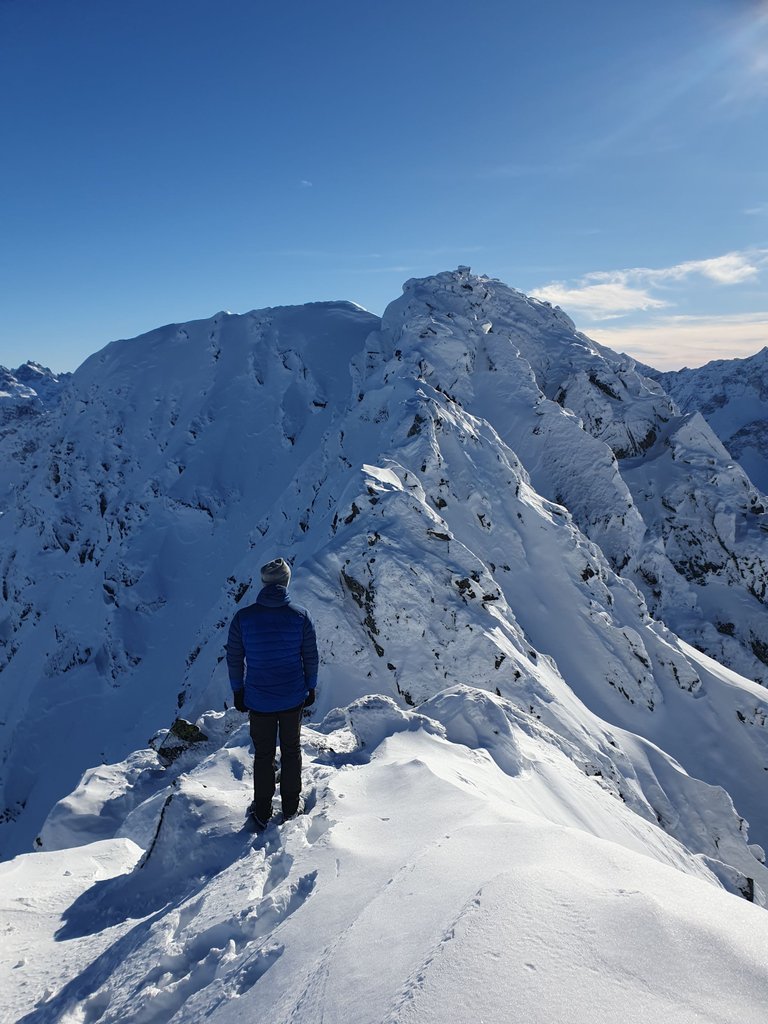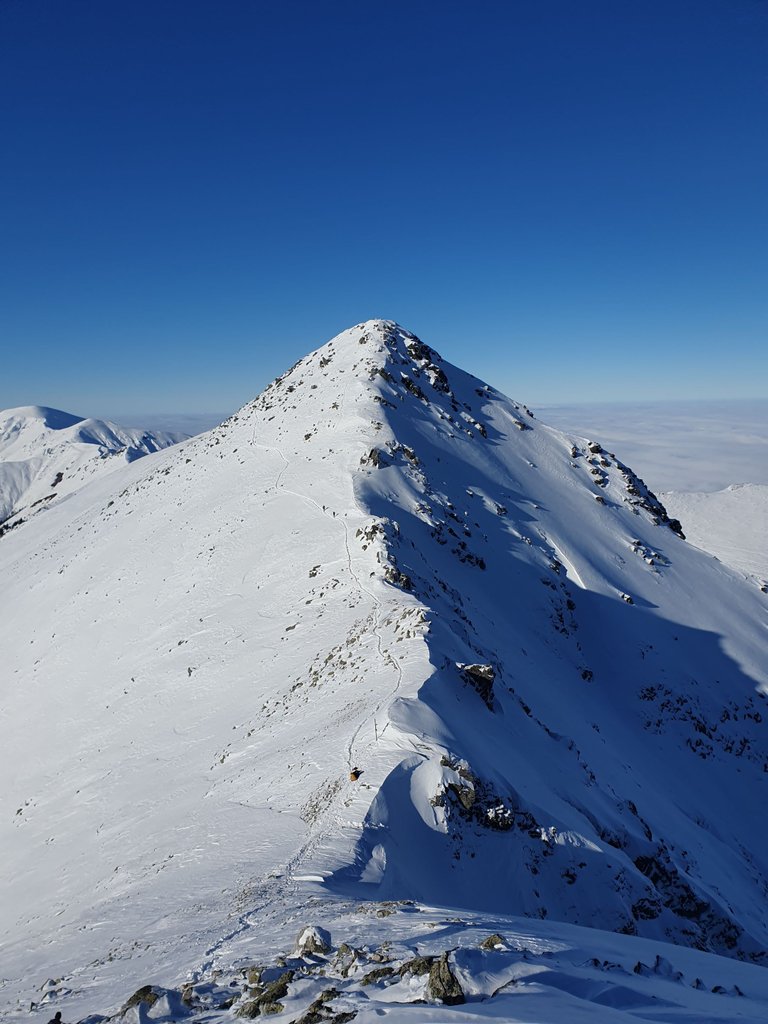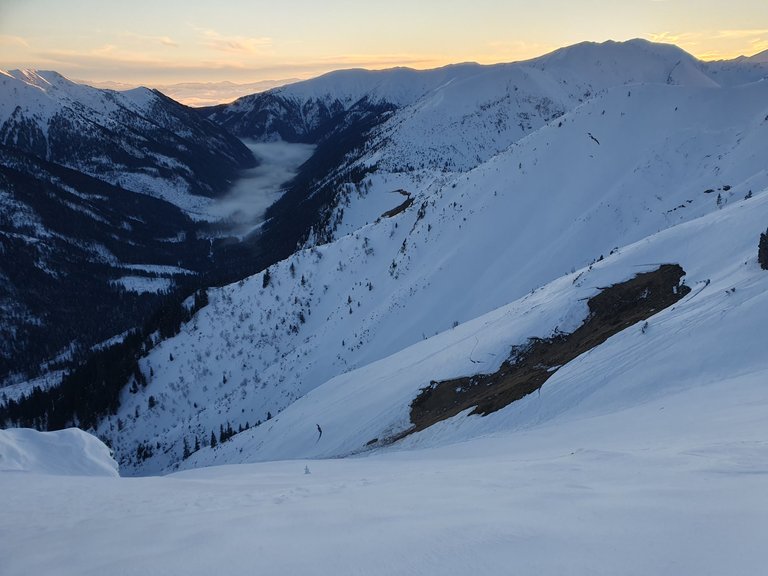 My photographic equipment:
Sony A6000 with Sony E 18-105
Dji Mini 2
Samsung S10e
You can find me on instagram:
Lifestyle, travels and photos
Pictures of people, commercial
---
---