A New Life 🌿☘️🍀 A New Beginning With The African Spinach Transplant Techniques || Practical Aspect Of Agricultural Mindset Lifestyle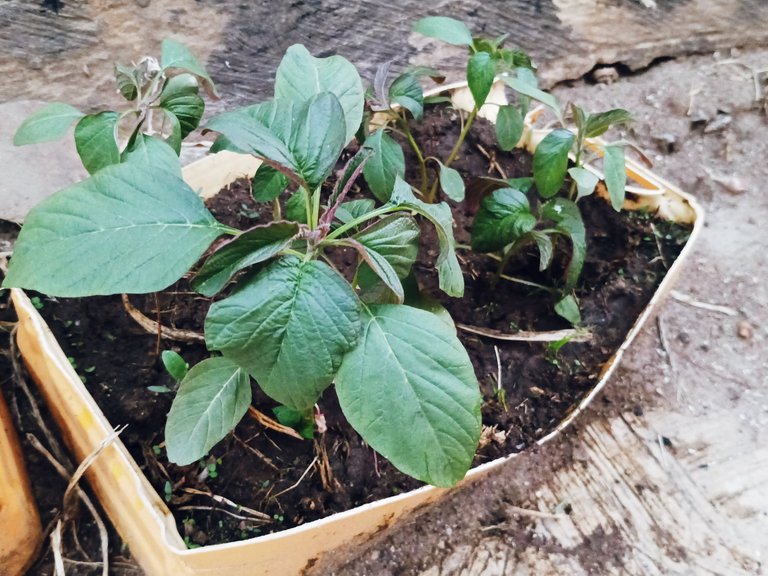 Hello Hivers 💕💘,
This is why I always love to me more practical enough because it will show your steps one after the other no matter how it is been done meanwhile there are also more practically techniques to be used in this case I went ahead to transplant some of the African spinach I have as a mix crop with the Lagos spinach and I'll be showing you guys or I did it. This is why I said agricultural mindset lifestyle takes a lot of patience and in some cases dirty which most of us generally do not like or appreciate but at the end when you see the products coming out gradually you fall in love with what you see.
I began the procedure by some steps ahead which was that where I wanted to use as the home agricultural land was partially made moist this is because anytime I want to transplant seeds and seedling I had to wet the original land which I did after then I went to the mobile seedbed to begin the transplant I made this happen in the evening so as for there will be no be so much Sun or Heat on then. I proceeded to the practical aspect of it.
This was after I began the approach of the African spinach to be transferred and transplanted in a new mobile seedbed. It was done within 30 minutes.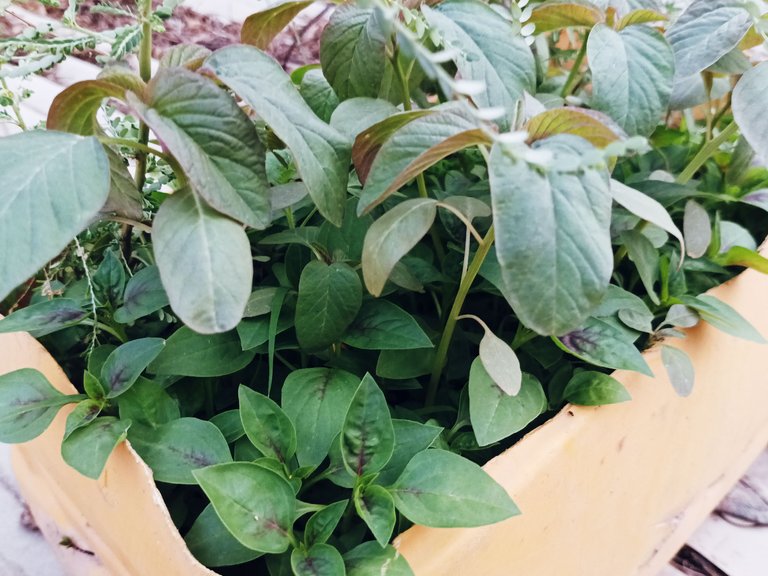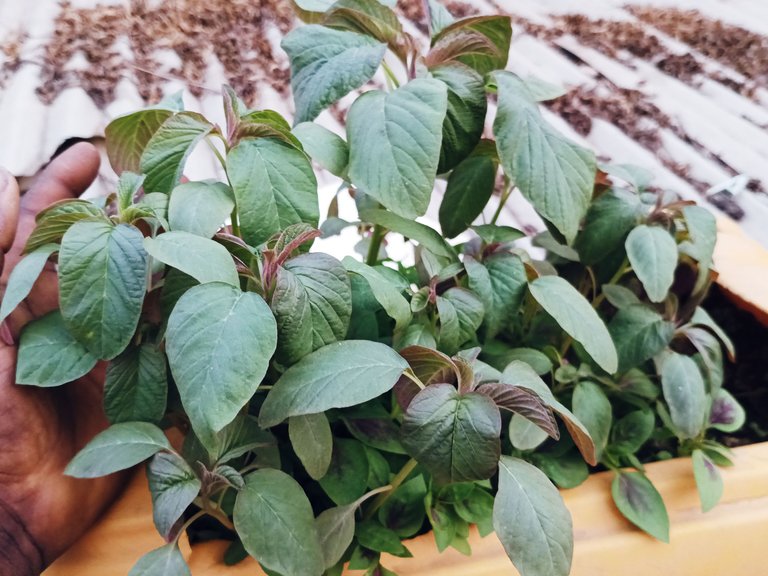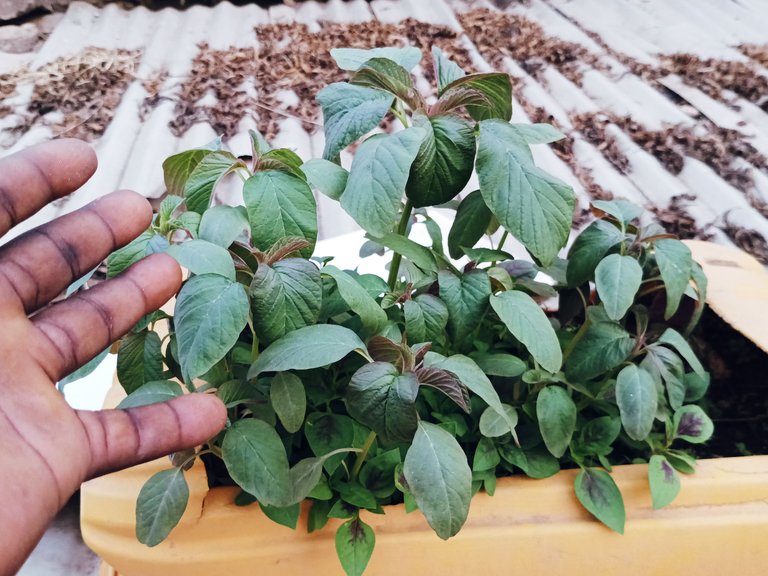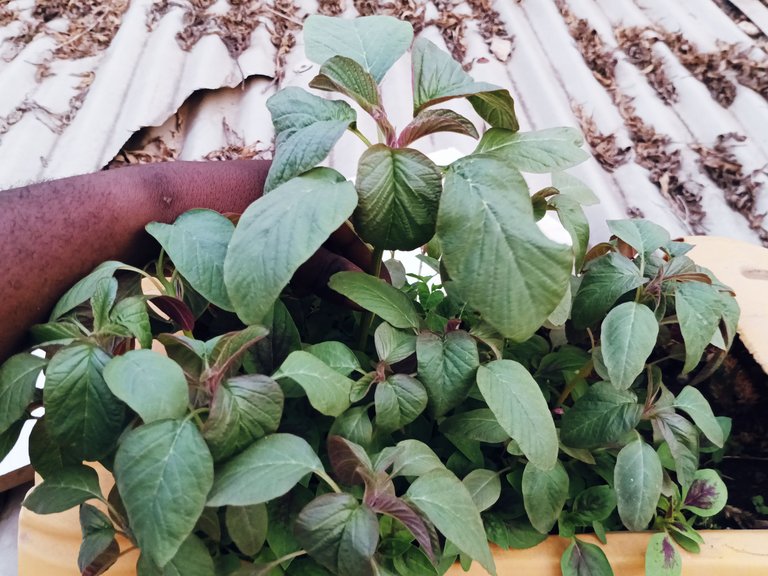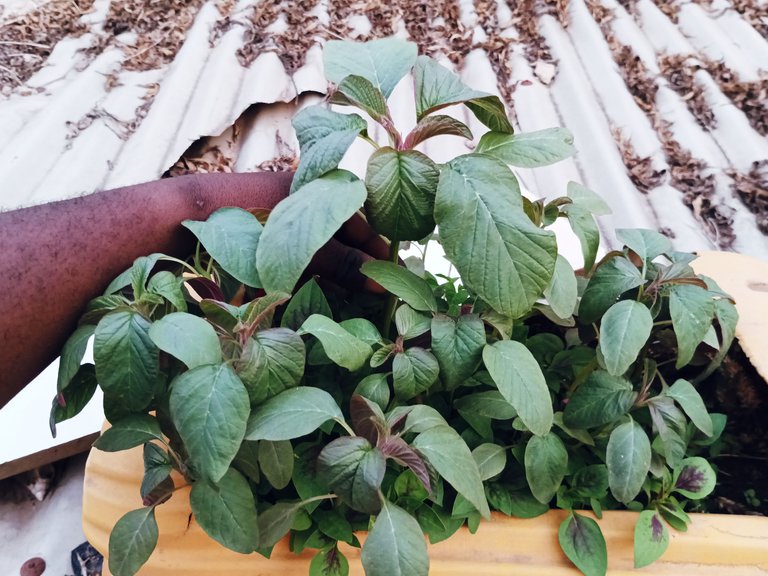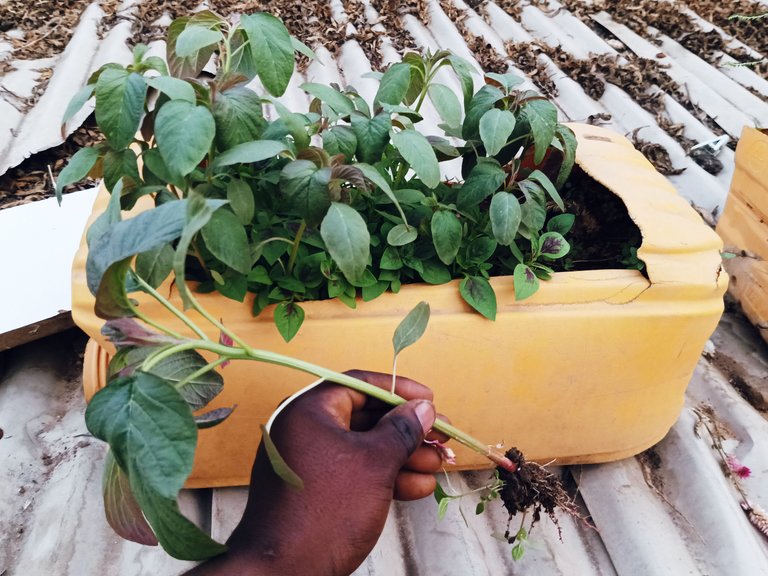 ---
---
---
The African spinach was uprooted carefully so as for the roots not to be widely opened and also that will be traces of attachment of its original soil in it. It is also necessary and mandatory.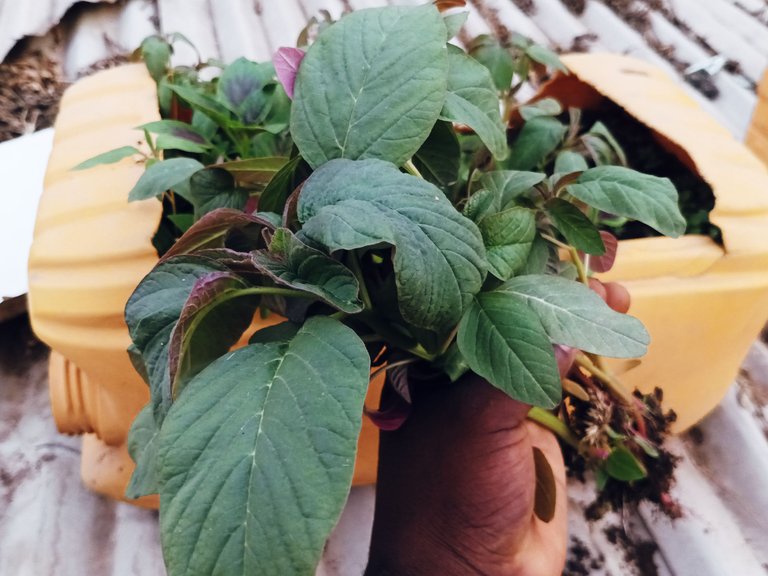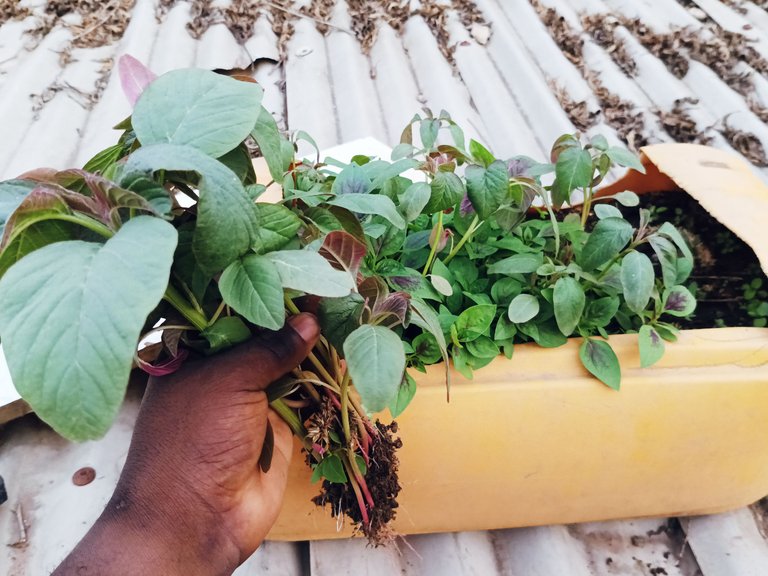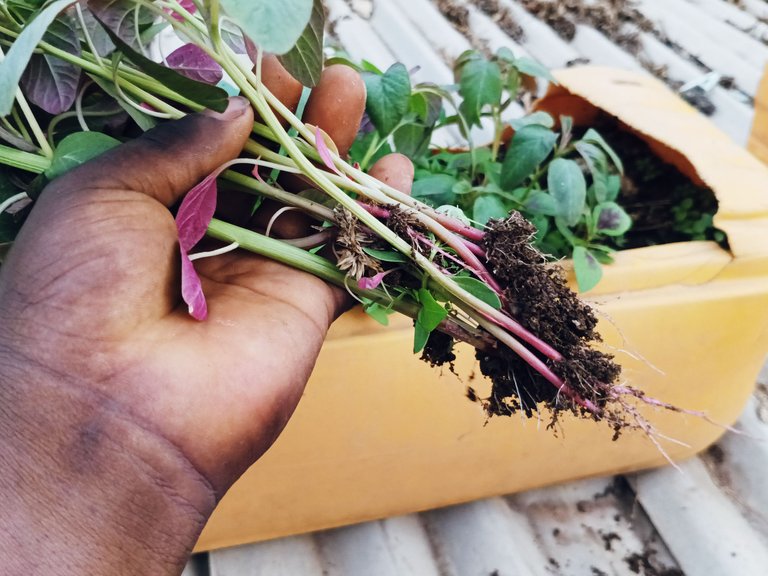 I got to the new mobile seedbed and it was very dried so I asked to wait it for a couple of minutes then stay outside observing what was going on. Then after I proceeded again. Digging a hole with my hand and also with the help of the hand TROWEL.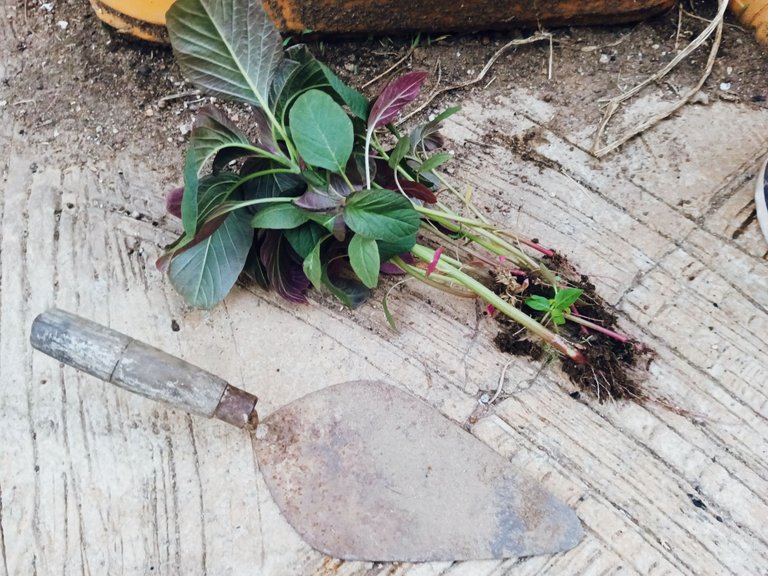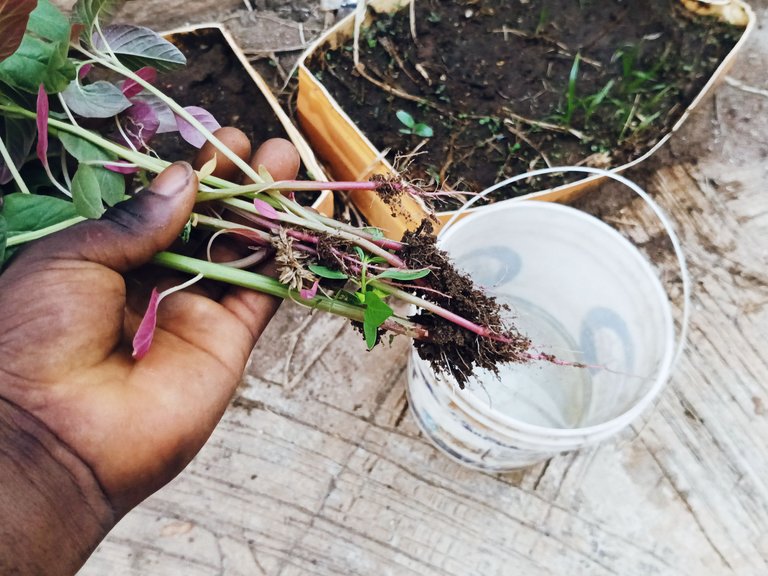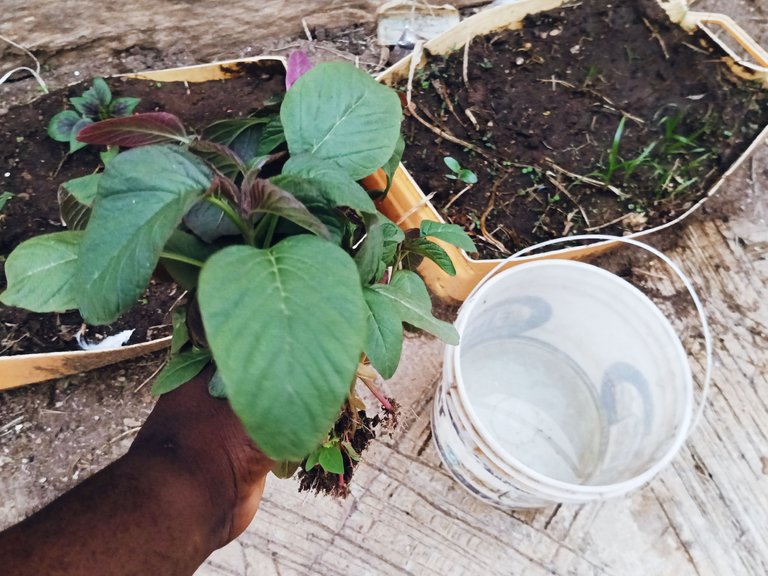 The digging was done and the African spinach was transplanted into the already digged hole carefully as well.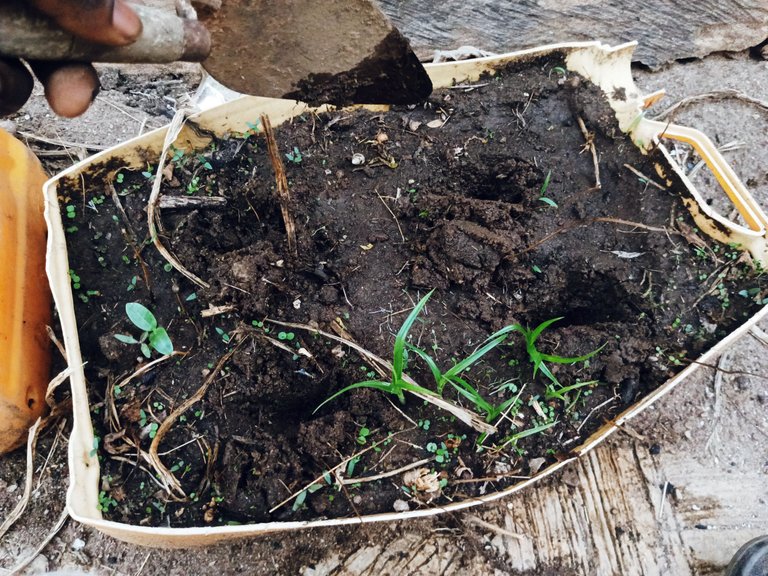 ---
---
---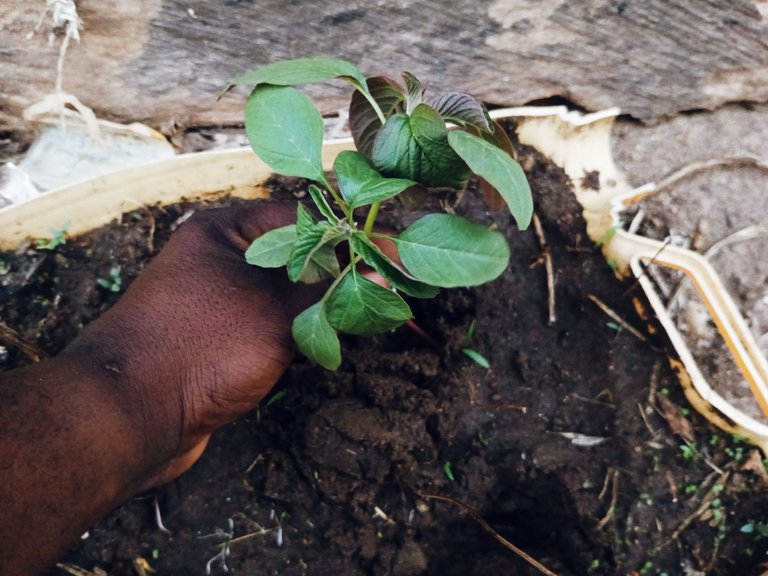 This was the picture I took after I made two roles of African spinach with a very slight changes in weather. It seems the rain wanted to fall at the time I was making this African spinach transplant. In the meantime I'm going to do an update on how it looks and how you can also improve on your own transplant if you have any questions you can put it in the comments section.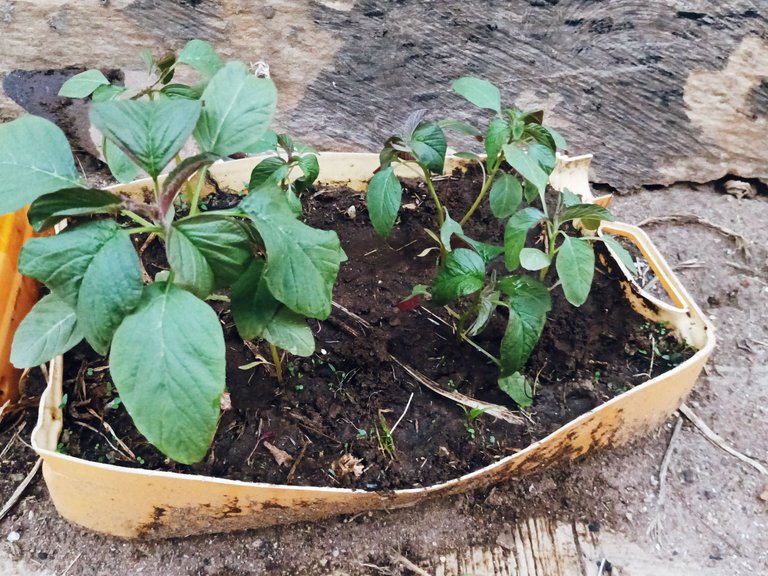 Camera Details. ( Infinix Note 7 )
MAIN CAMERA
Quad 48 MP, f/1.8, # Camera Details. ( Infinix Note 7 )
MAIN CAMERA
Quad 48 MP, f/1.8, (wide), 1/2.0", 0.8µm, PDAF
2 MP, f/2.4, (macro)
2 MP, f/2.4Mobile, (depth)
2 MP, f/1.8, (dedicated video camera) - 128/6 model only
Features Quad-LED flash, panorama, HDR
Video [email protected]
SELFIE CAMERA
. The n
Single 16 MP, f/2.0, 26mm (wide), 1/3.06", 1.0µm
Video [email protected]
---
Thanks For Stopping by And checking Out My Blog 📝📖🗒️
---
Original content by me, @mattsanthonyit
---
Please important note▶️, order than any stated link in my post otherwise every other photographs used in my posts are originally taken and owned by me @mattsanthonyit, if you like them and wish to use any of my images please contact me privately. Thanks🔛.
🗓️Date Capture: 13/2/2023. 📸Medium capture: Infinix Note5 Smartphone. 🌍Location: Ilorin.Kwara State. Nigeria. 🕰️Time:3:44pm ⚡Posted with: peakd.com
---
If you actually like what you see😃😄😉,watch📷📺📸 and read📖📋 I would equally be grateful for an upvote♥️⚡ a very cool comment under my comment box or a reblog 🌀😏 for everyone to see ... and perhaps maybe you would like to follow me for more of my Post to show on your own feeds. Don't miss any of my Post.🔝. Special thanks to all who put big smiles on my face with Auto Upvote for always being supportive to me 💞💯.
Twitter:
Check out Matthew O. Akinlotan [peakd @mattsanthonyit ] (@mattsanthonyit): https://twitter.com/mattsanthonyit?s=09
---
Instagram:
https://instagram.com/officialoluwagb...
---
YouTube:
[https://m.youtube.com/channel/UCPBPk8al3dnLy5xAWnbWT1w
---
Facebook:
( https://mobile.facebook.com/akinlotan...)
---
Hive:
---
⬇️⬇️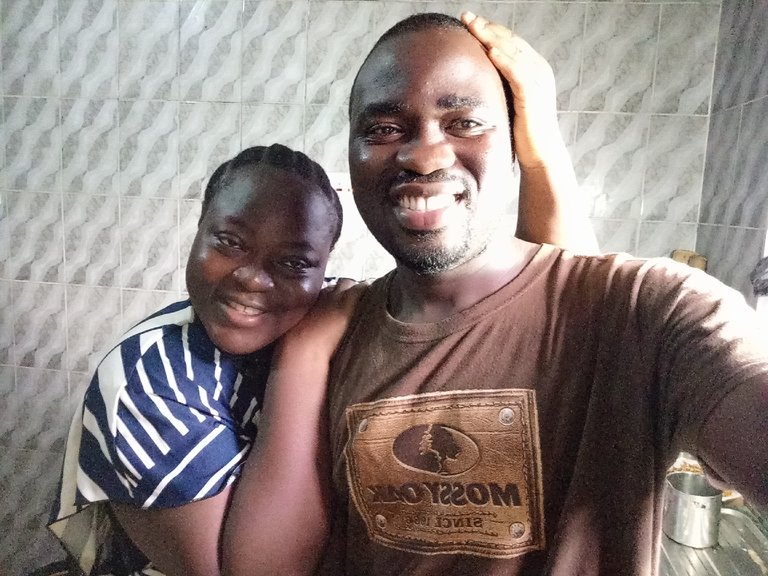 Matthew is a farmer and lover of Hive. HIVE has really helped my life to grow more healthier than I was, HIVE testimony. I'm a Dad, husband and a hustler. Farmer who loves animals, he practice what he preaches . He is also a Photographer, Traveller , Mr Chef ( Loves Cooking) and above all, he is a blogger and a vlogger♣️♠️
---
---