A Traditional Rite With Great Cultural Attire Outfit In An Africa Way || A True Yoruba African Wedding Ceremony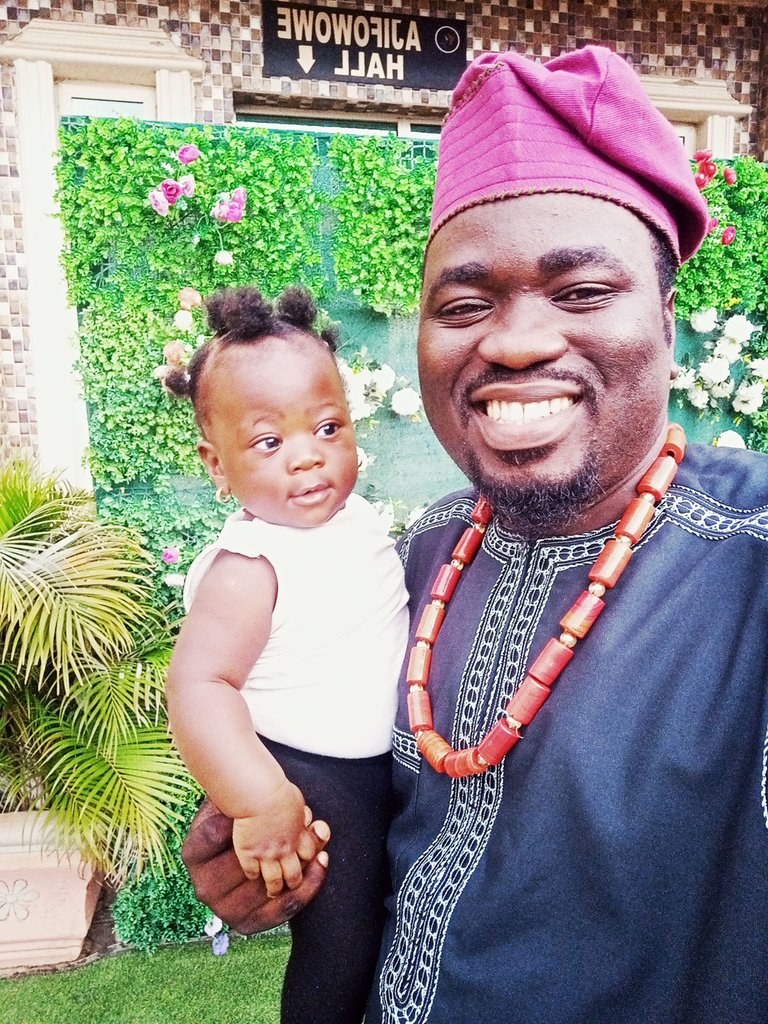 Hello Hivers 💕💘,
Traditionally there are some things that you see in a culture that makes you understand more about they are believes. The believes maybe in terms of food, dressing, language, marriage, naming ceremony, graduations and so on. It is the way of life of an individual or a group of people of a place. Let me try to break it down in a simpler form. in Nigeria we have several types of cultural beliefs which is very Common and it is seeable when did do some occasions such as a wedding ceremony to take for instance. When a Yoruba man and a woman come together to become a one family it is a belief and a way of life.
It has so many things that it entails which in this article I show you some of them. We attended the wedding ceremony of my in-law which was done in regards to our own cultural way and manner. There are also some other cultural beliefs who attended the wedding such as Ibos,Hausa which I saw but I do not take the pictures of them. We all went to Grace the Occasion with our Yoruba attire is it is being shown in the pictures below. There are some pictures which I sent out to WhatsApp group when the occasion was going on so you can absolutely see some on the internet already I originally sent them out.
this was the arrival when we just got there and we were greeting family and friends showing more pleasantries.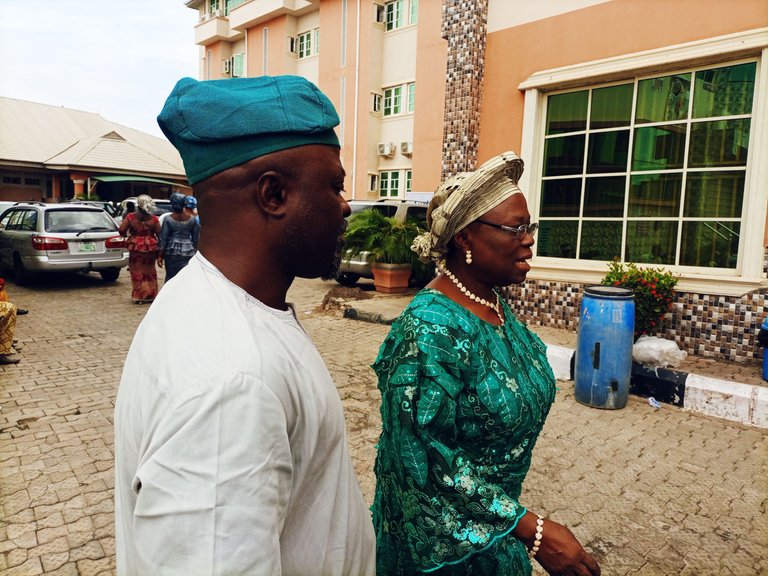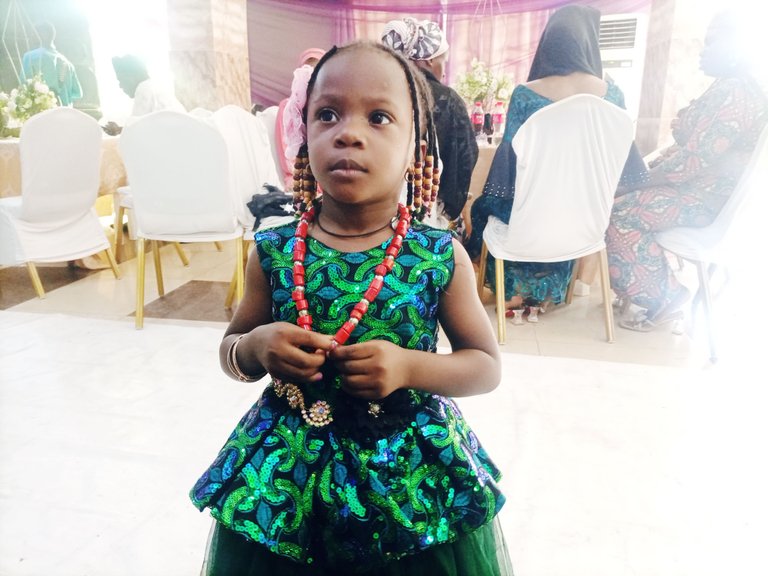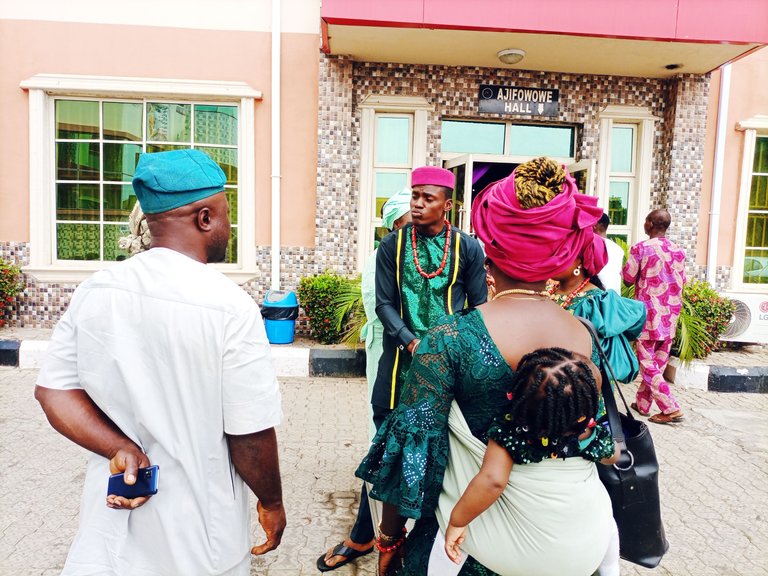 When it's time for an occasion, you see so many people and their different types of attires with beautiful smiles on their faces. This was also a very good family friend who was invited to Grace the occasion. He also came from afar.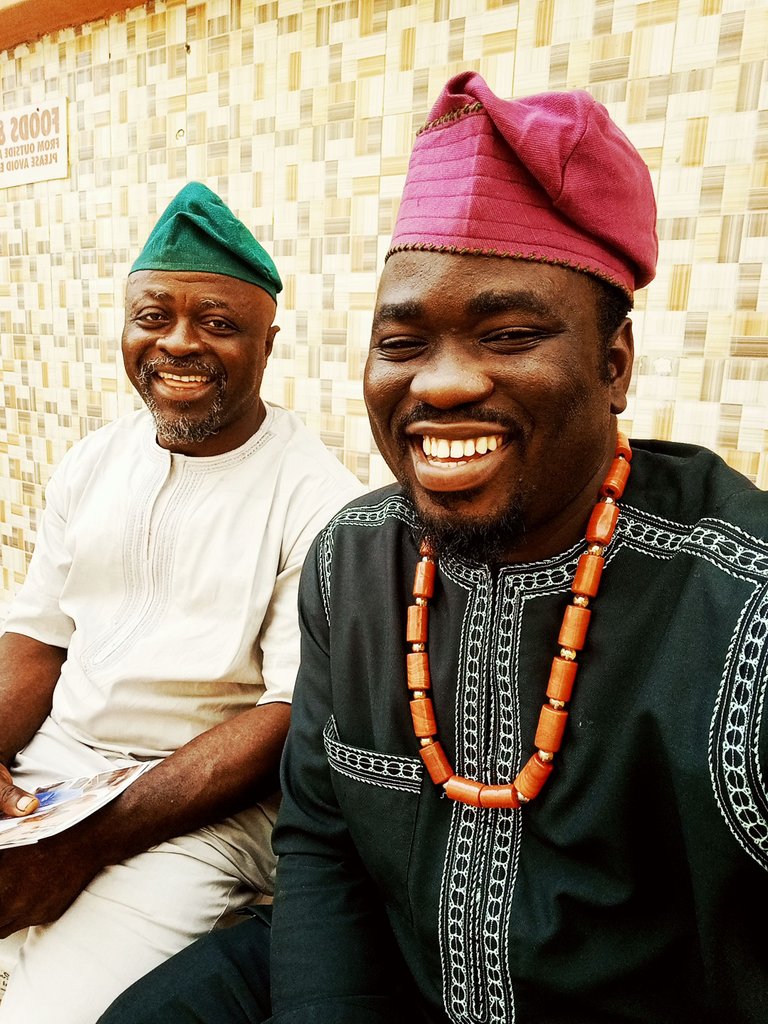 My little-vickie, doing some pictures throughout the whole event.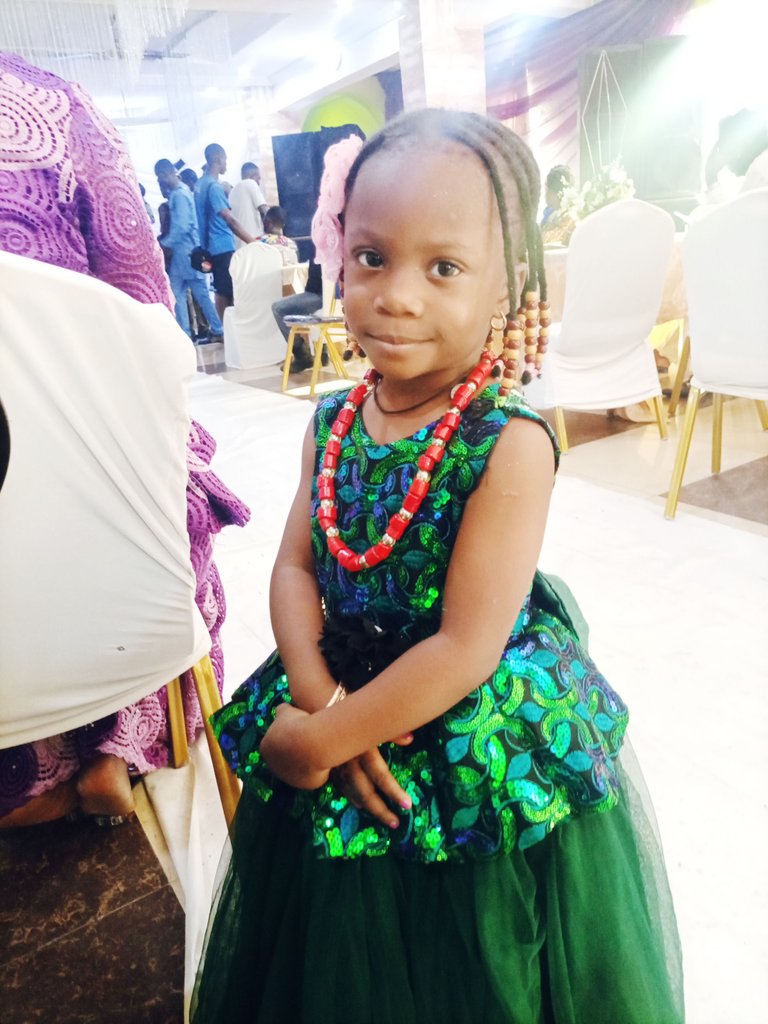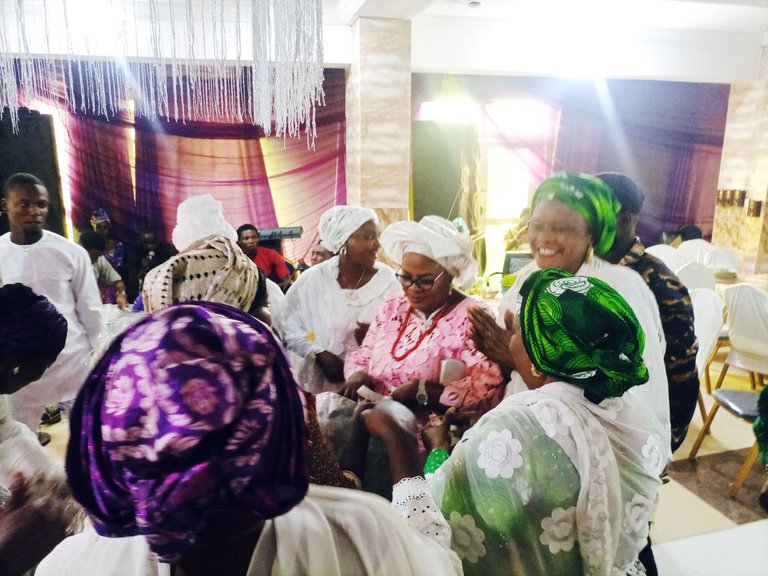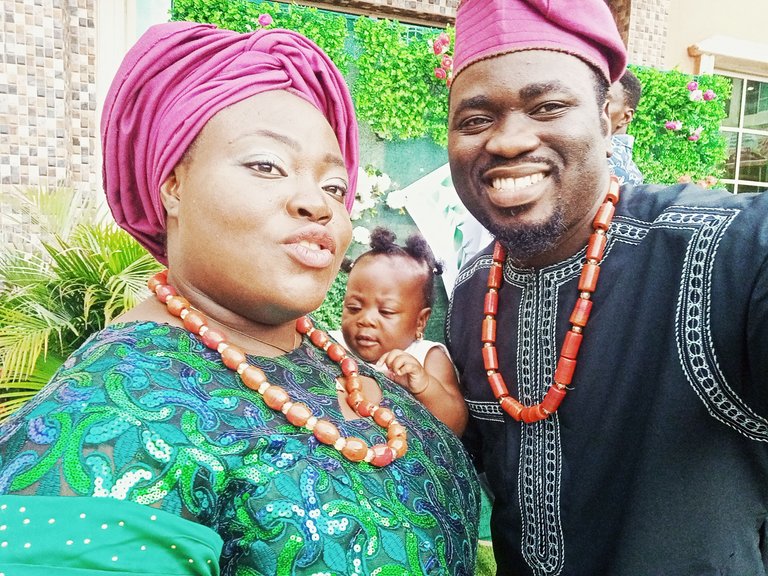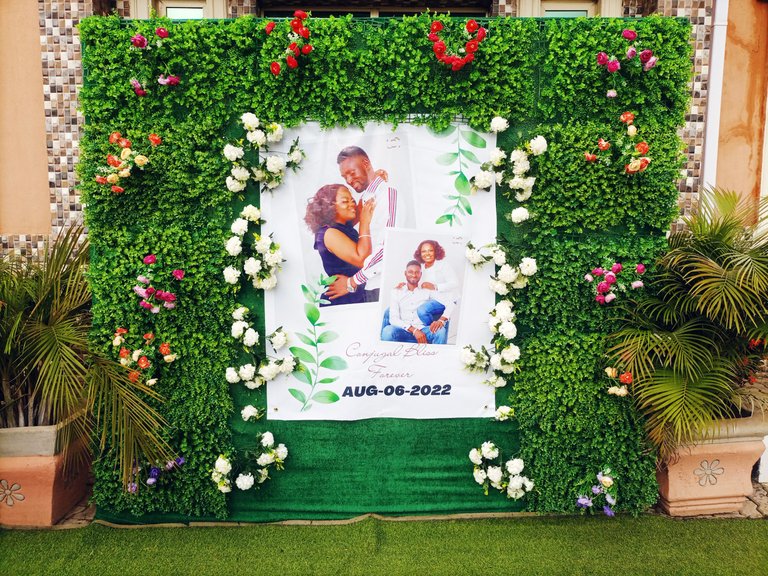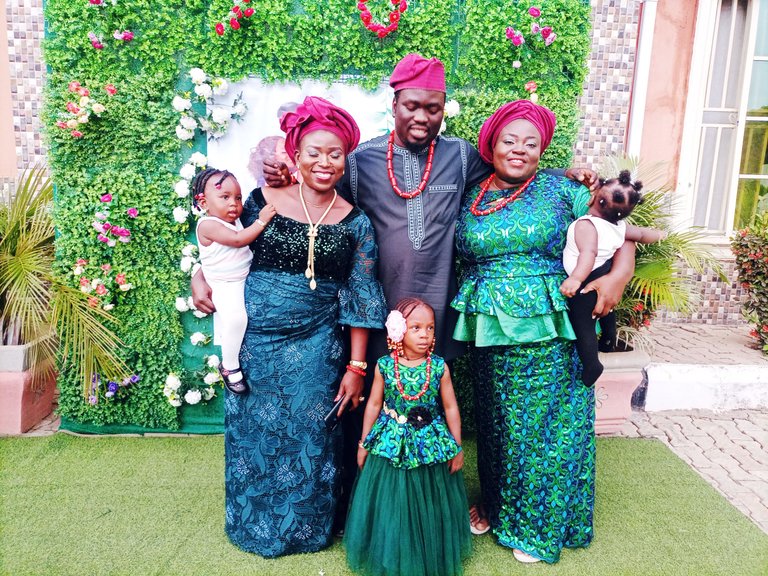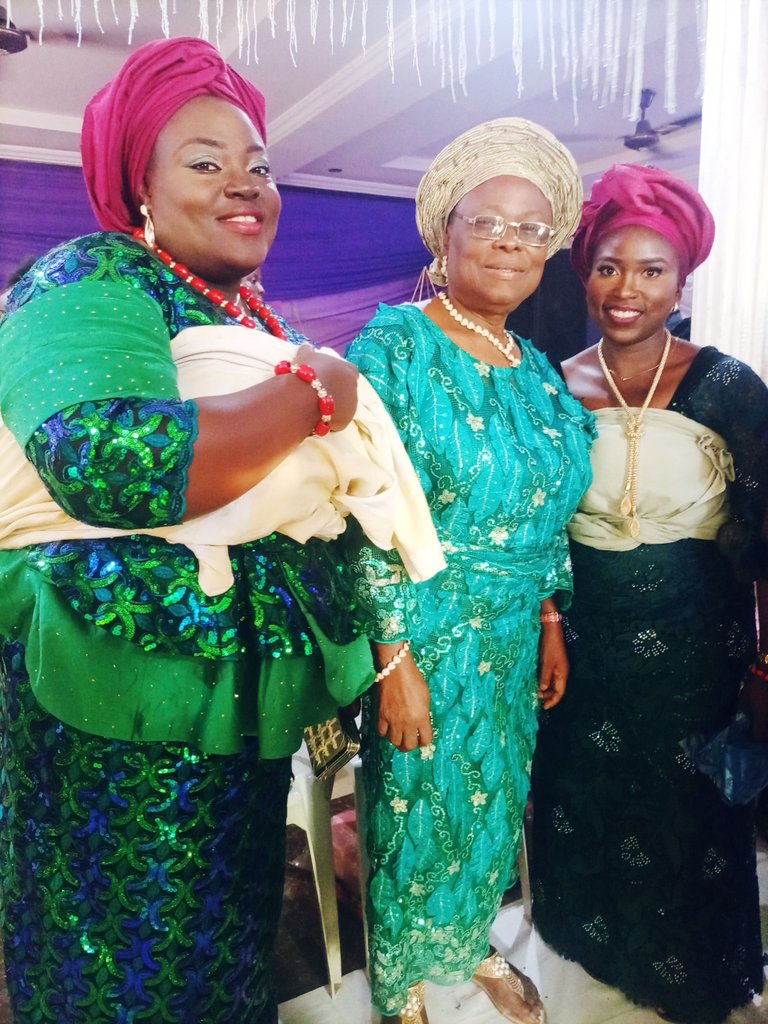 My mum also came from Ile-Ife, Osun State Nigeria to Ilorin Kwara State to Grace the Occasion.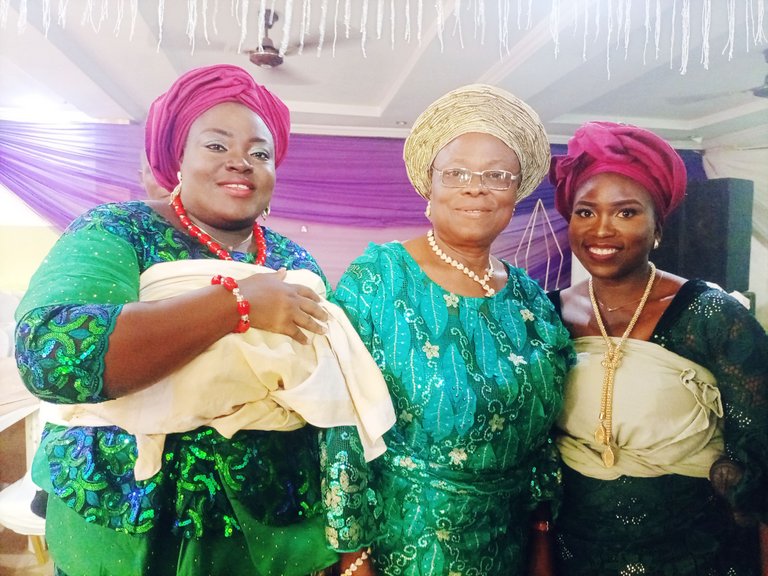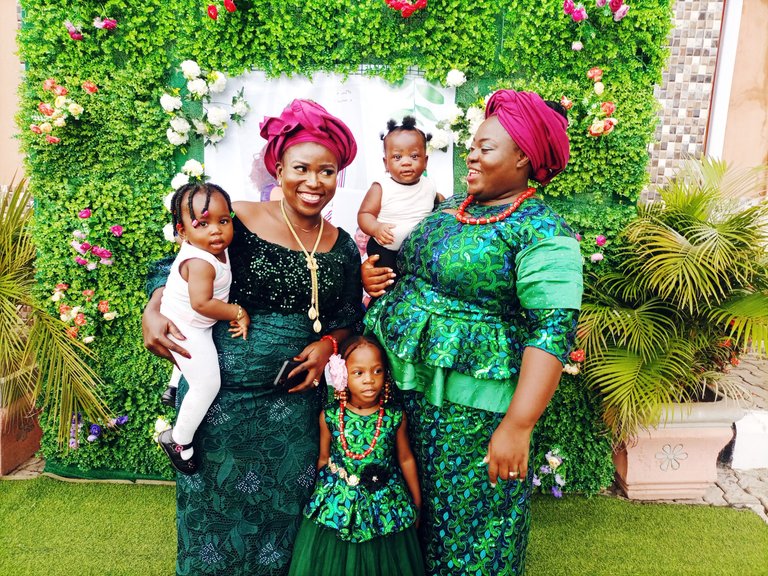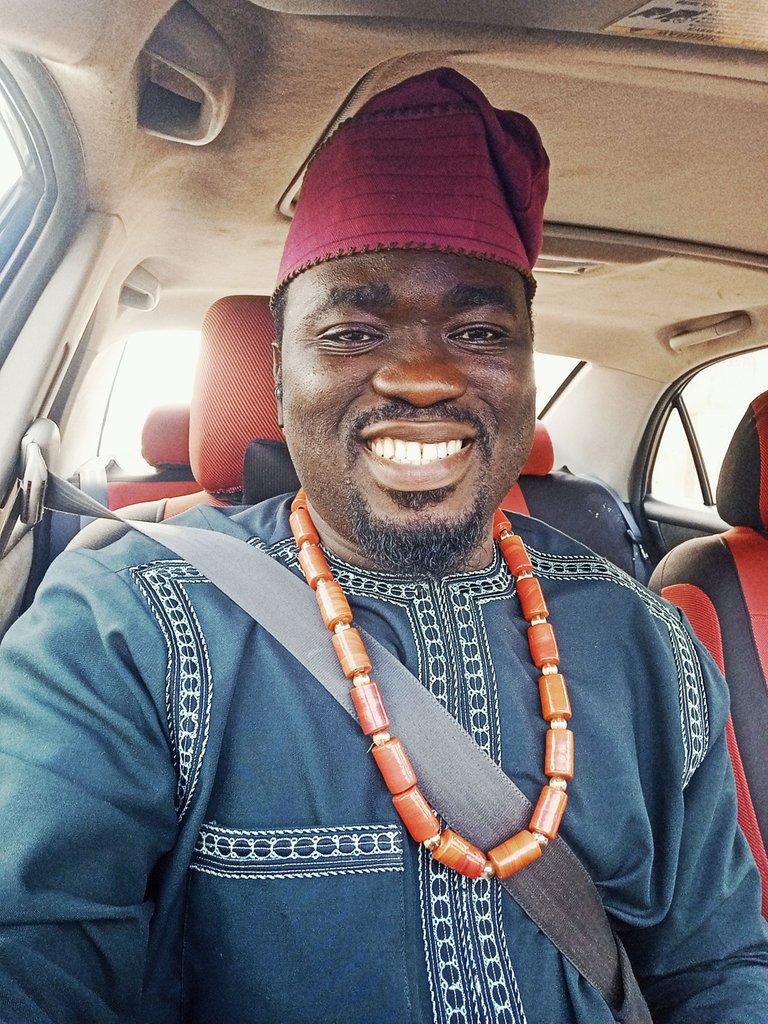 It was a Beautiful experience gathered up with much family and friends with old faces being sighted from the inlaws side and the Wedding ceremony went on smoothly.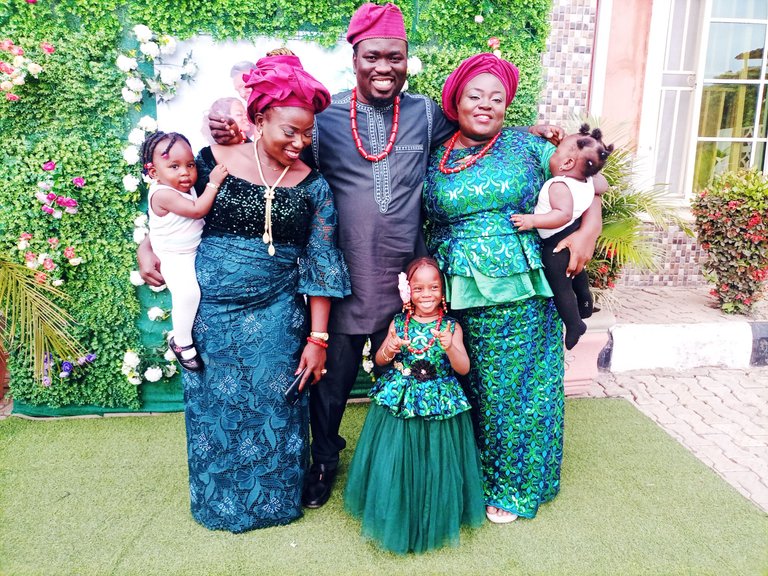 ---
---
---
Camera Details. ( Infinix Note 7 )
MAIN CAMERA
Quad 48 MP, f/1.8, # Camera Details. ( Infinix Note 7 )
MAIN CAMERA
Quad 48 MP, f/1.8, (wide), 1/2.0", 0.8µm, PDAF
2 MP, f/2.4, (macro)
2 MP, f/2.4Mobile, (depth)
2 MP, f/1.8, (dedicated video camera) - 128/6 model only
Features Quad-LED flash, panorama, HDR
Video [email protected]
SELFIE CAMERA
. The n
Single 16 MP, f/2.0, 26mm (wide), 1/3.06", 1.0µm
Video [email protected]
---
Thanks For Stopping by And checking Out My Blog 📝📖🗒️
---
Original content by me, @mattsanthonyit
---
Please important note▶️, order than any stated link in my post otherwise every other photographs used in my posts are originally taken and owned by me @mattsanthonyit, if you like them and wish to use any of my images please contact me privately. Thanks🔛.
---
🗓️Date Capture: 7/8/2022. 📸Medium capture: Infinix Note5 Smartphone. 🌍Location: Ilorin.Kwara State. Nigeria. 🕰️Time:5:57am ⚡Posted with: peakd.com
---
If you actually like what you see😃😄😉,watch📷📺📸 and read📖📋 I would equally be grateful for an upvote♥️⚡ a very cool comment under my comment box or a reblog 🌀😏 for everyone to see ... and perhaps maybe you would like to follow me for more of my Post to show on your own feeds. Don't miss any of my Post.🔝. Special thanks to all who put big smiles on my face with Auto Upvote for always being supportive to me 💞💯.
Twitter:
Check out Matthew O. Akinlotan [peakd @mattsanthonyit ] (@mattsanthonyit): https://twitter.com/mattsanthonyit?s=09
---
Instagram:
https://instagram.com/officialoluwagb...
---
YouTube:
[https://m.youtube.com/channel/UCPBPk8al3dnLy5xAWnbWT1w
---
Facebook:
( https://mobile.facebook.com/akinlotan...)
---
Hive:
---
⬇️⬇️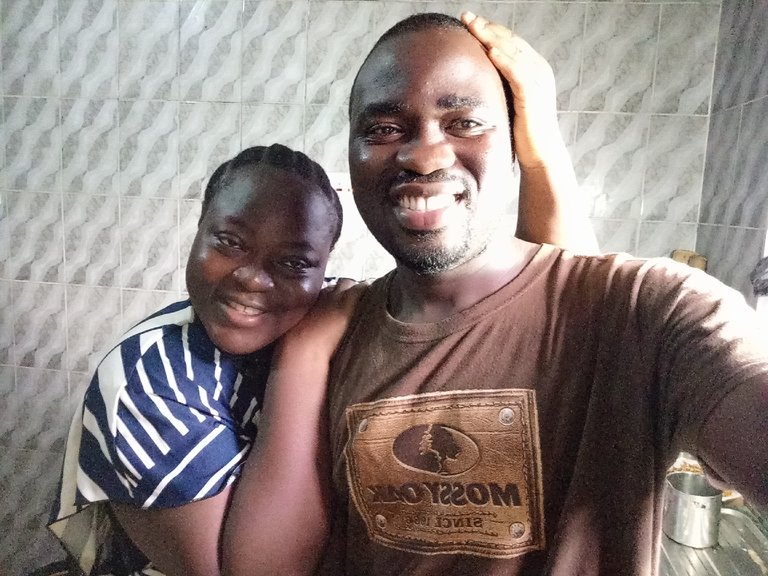 Matthew is a farmer and lover of Hive. HIVE has really helped my life to grow more healthier than I was, HIVE testimony. I'm a Dad, husband and a hustler. Farmer who loves animals, he practice what he preaches . He is also a Photographer, Traveller , Mr Chef ( Loves Cooking) and above all, he is a blogger and a vlogger♣️♠️
---
---