A Typical Ginger Mini Farm 🌿🌿🌱 PRODUCTION || A Trial Will Convince You || Nothing Is A Waste In Our Farm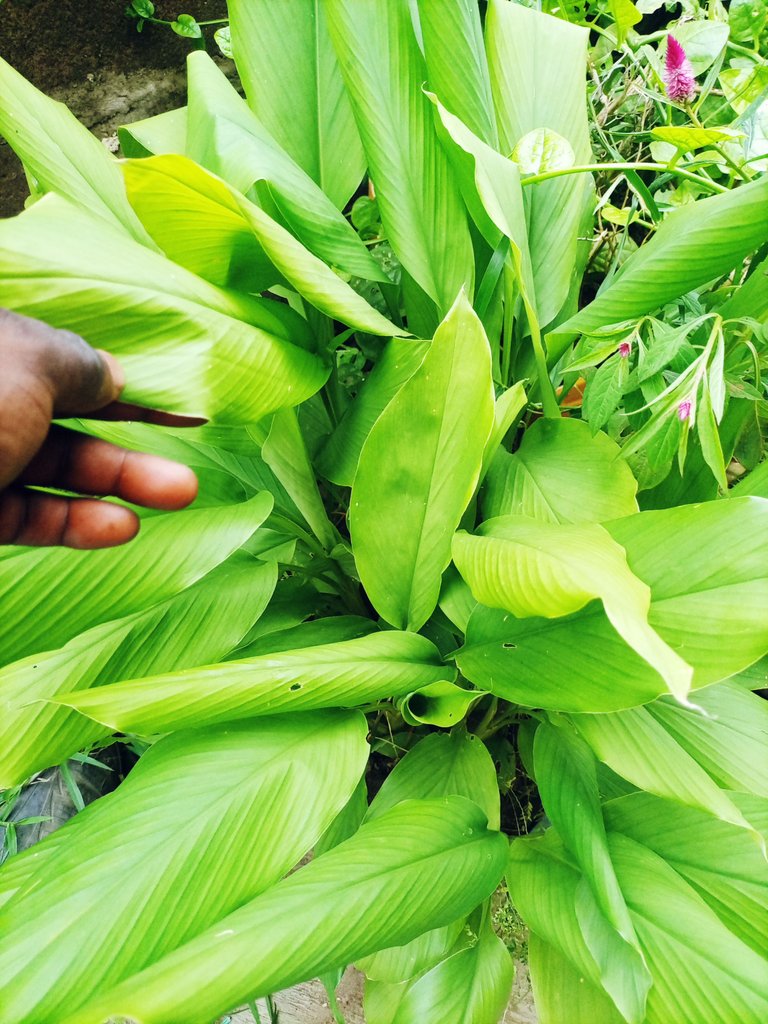 Hello Hivers 💘💕,
Like you all know that family when it comes to racism is in abundance where you have a lot of green vegetables, shrubs, green trees, flourishing flowers and many more. Also the time to plant different types of crops even when it is not convenient. Just what to give a trial by error planting and it will work. Often this trial by error planting several times and it really work very well. Initially I am this ginger plant which I already cultivated some years ago and due to the fact that it all went dead at some point I decided to leave it for so many planting season.
After two planting seasons I had to make a rethink of this particular ginger plant and I kept on putting on more water into this particular flower garden mainly for this purpose. After several weeks it came out massively again you can feel them inside this article.
---
---
---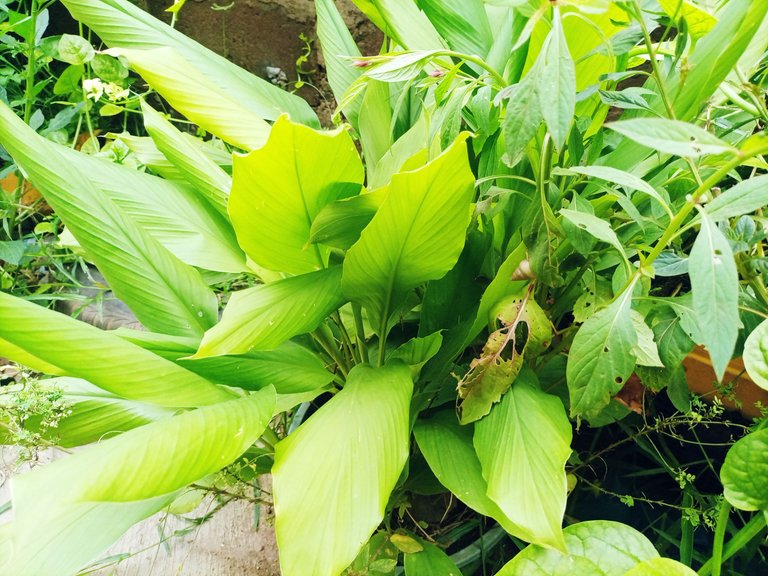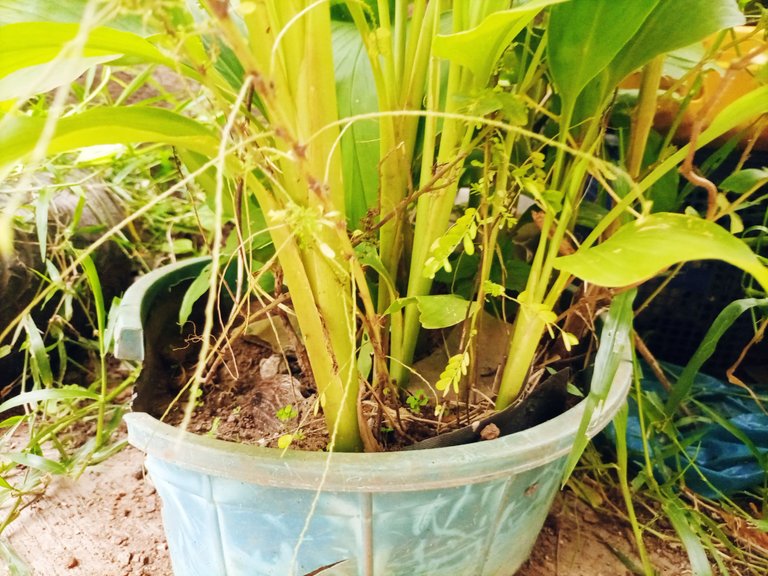 This is our the ginger plant looks like evil right from the bottom. It is very easy to quiet because whenever you want to plant this ginger plant, start from the ginger root. This ginger root will be placed under the soil and after few weeks it starts to germinate.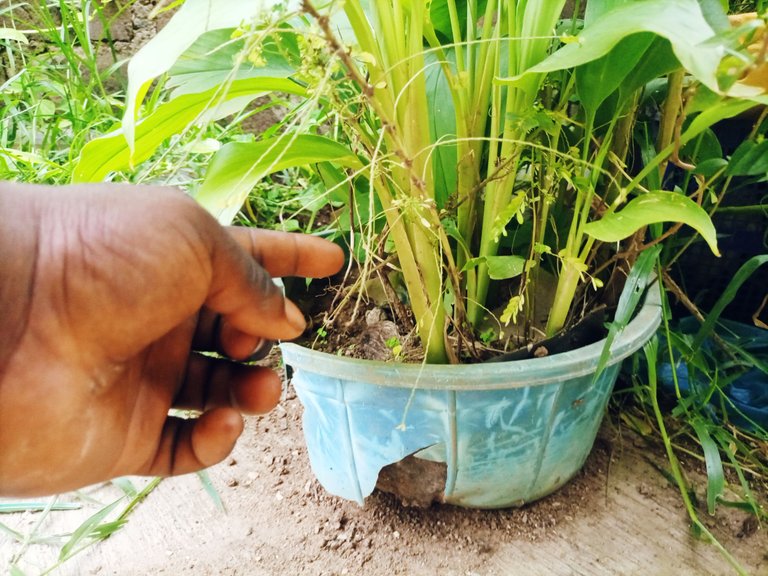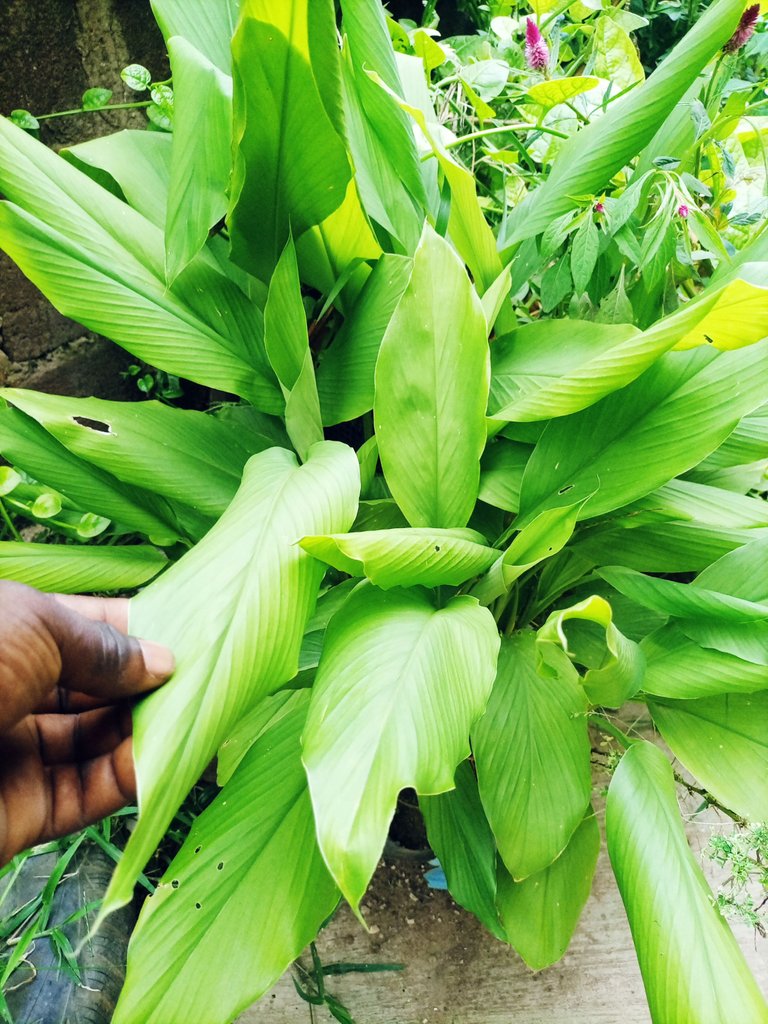 Like I said earlier you can see I received it came out after two or three planting season already passed. This is to show how effective this particular plant is at the moment. It can survive two or three years even without putting water into the plant.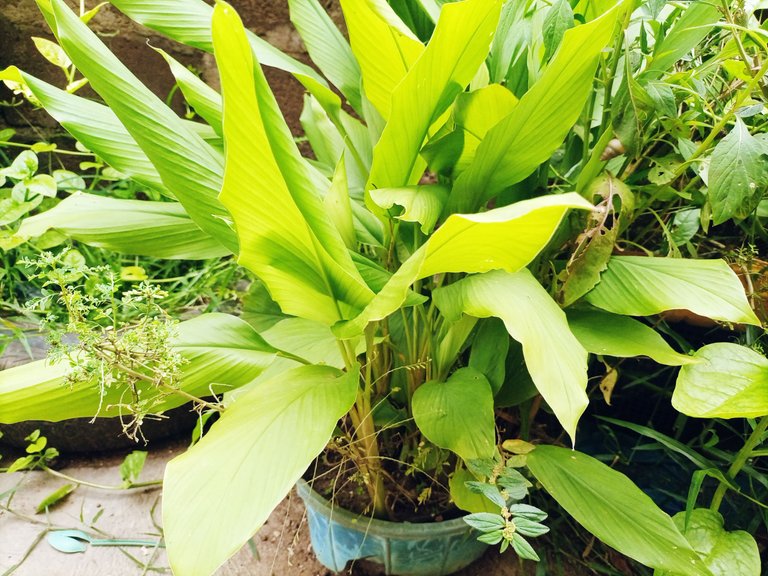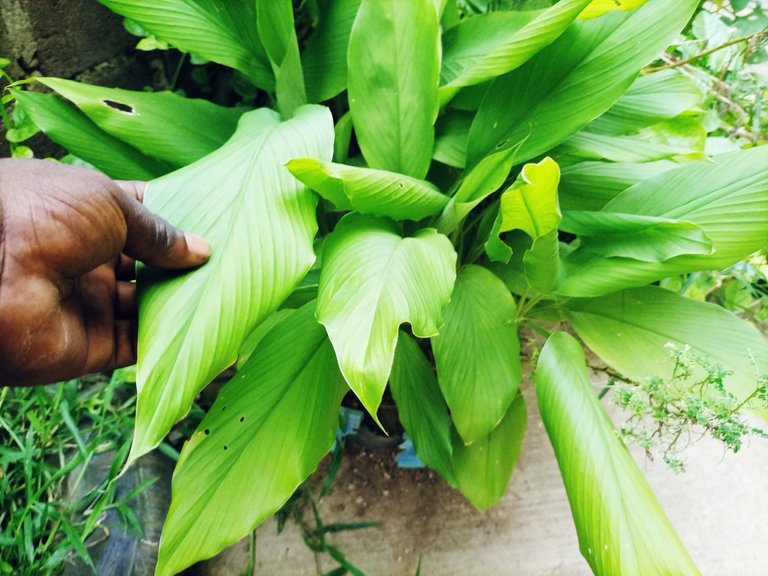 In my next post I'm going to try as much as possible to show us our the route looks like and come up with a post. It is also advisable to make an advance trial by error seed Planting any kind of plant twice or three times or more times, then you will be successful farmer by doing that.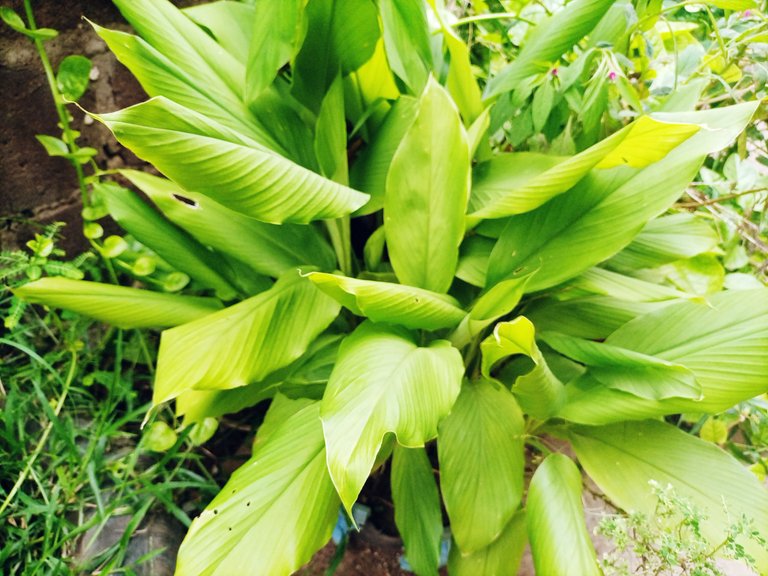 Ginger has a lot of advantage to the whole body system, to the skin and also even to make hair Growth as hair ingredients for hair creams. Food ingredients as well too.
Camera Details. ( Infinix Note 7 )
MAIN CAMERA
Quad 48 MP, f/1.8, # Camera Details. ( Infinix Note 7 )
MAIN CAMERA
Quad 48 MP, f/1.8, (wide), 1/2.0", 0.8µm, PDAF
2 MP, f/2.4, (macro)
2 MP, f/2.4Mobile, (depth)
2 MP, f/1.8, (dedicated video camera) - 128/6 model only
Features Quad-LED flash, panorama, HDR
Video [email protected]
SELFIE CAMERA
Single 16 MP, f/2.0, 26mm (wide), 1/3.06", 1.0µm
Video [email protected]
---
Thanks For Stopping by And checking Out My Blog 📝📖🗒️
---
Original content by me, @mattsanthonyit
---
Please important note▶️, order than any stated link in my post otherwise every other photographs used in my posts are originally taken and owned by me @mattsanthonyit, if you like them and wish to use any of my images please contact me privately. Thanks🔛.
---
🗓️Date Capture: 28/6/2022. 📸Medium capture: Infinix Note5 Smartphone. 🌍Location: Ilorin.Kwara State. Nigeria. 🕰️Time: 12:12am ⚡Posted with: peakd.com
---
If you actually like what you see😃😄😉,watch📷📺📸 and read📖📋 I would equally be grateful for an upvote♥️⚡ a very cool comment under my comment box or a reblog 🌀😏 for everyone to see ... and perhaps maybe you would like to follow me for more of my Post to show on your own feeds. Don't miss any of my Post.🔝. Special thanks to all who put big smiles on my face with Auto Upvote for always being supportive to me 💞💯.
Twitter:
Check out Matthew O. Akinlotan [peakd @mattsanthonyit ] (@mattsanthonyit): https://twitter.com/mattsanthonyit?s=09
---
Instagram:
https://instagram.com/officialoluwagb...
---
YouTube:
[https://m.youtube.com/channel/UCPBPk8al3dnLy5xAWnbWT1w
---
Facebook:
( https://mobile.facebook.com/akinlotan...)
---
Hive:
---
⬇️⬇️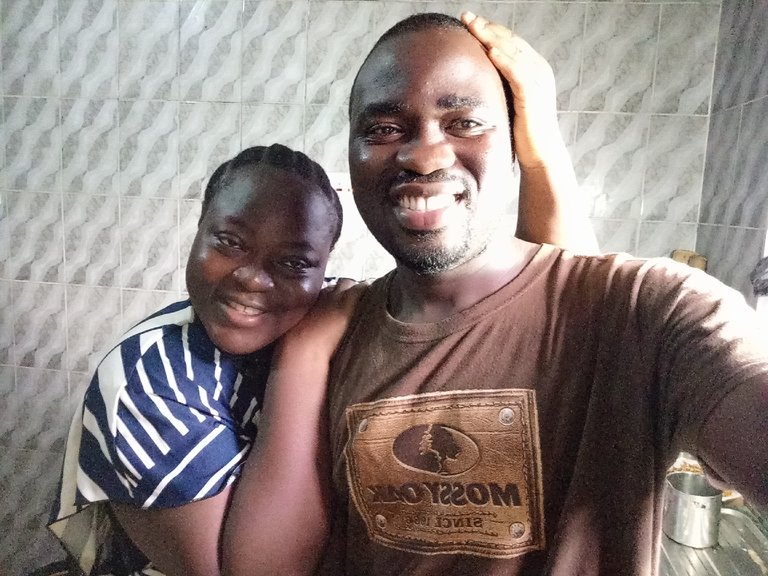 Matthew is a farmer and lover of Hive. HIVE has really helped my life to grow more healthier than I was, HIVE testimony. I'm a Dad, husband and a hustler. Farmer who loves animals, he practice what he preaches . He is also a Photographer, Traveller , Mr Chef ( Loves Cooking) and above all, he is a blogger and a vlogger♣️♠️
---
---