Akintola Leaf 🌿🍀 For Quick Blood Clotting || Fresh Weeds Grow In Spread Form During Raining Season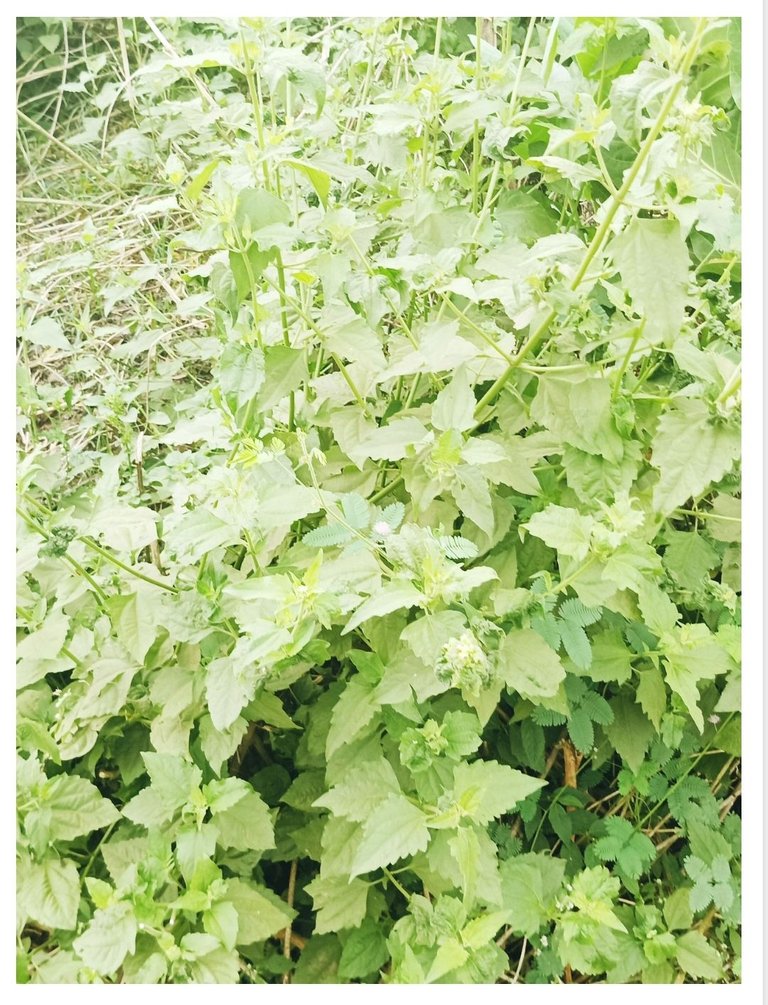 Hello Hivers 💕💘,
There are so many plant that are cultivated and there are so many plants that are all cultivated which makes them with a categorized name called unwanted plant. This unwanted plant can be a form of plants that are very close to your cultivated crop while some are very dangerous in the sense that they will attack your cultivated crop gradually and even Mount them up slowly and gradually which at the end of the planting season if care is not taken it will die off. There in Nigeria we have thousands of unwanted plant which are also very useful to human being. As far as I'm concerned this is one of the weed that is also very useful to human being.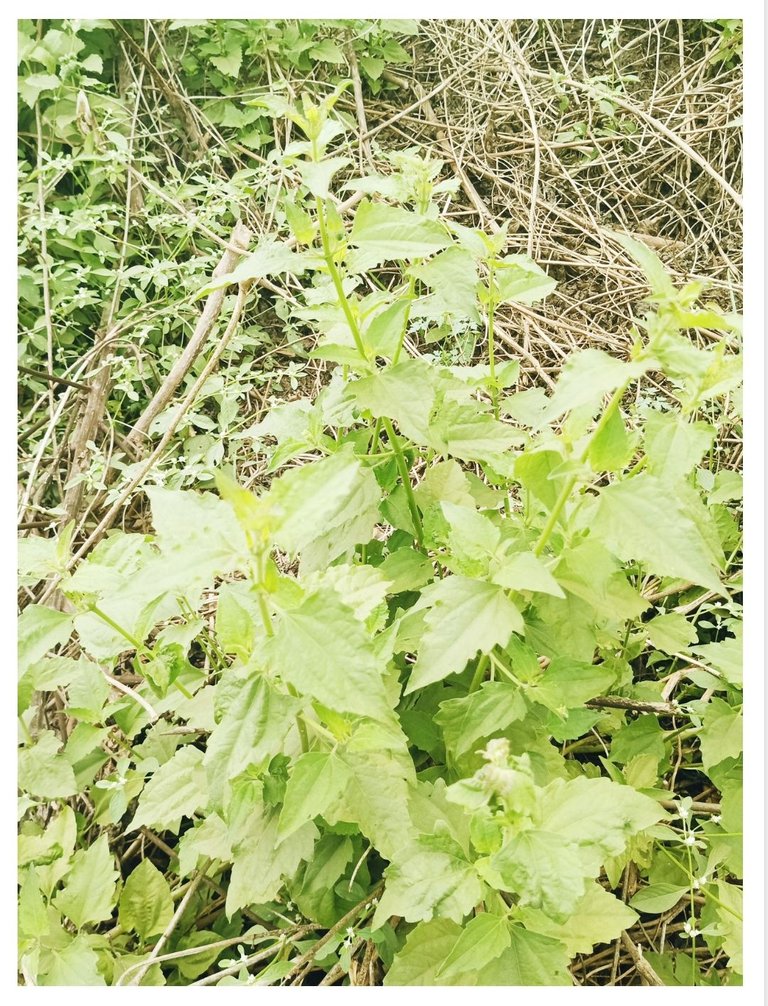 It has a lot of names locally and also the English name as well. In our own language with his Yoruba language it is called Ewe Akintola. This name also implies relatively with other people's name. The plant can grow anywhere and anytime. I've seen some cases where by the Akintola Weed grow few days after there is a bush burning. Sometimes this Bush burning is being used to control weed. But we didn't feel days after the bush burning it will start regenerating again. When you plant your crop it will start to compete with what you are ready planted.
---
---
It is very useful to human being for so many purposes such as healing of fresh wounds and so on. You can easily Plant this around your environment but when it starts to grow up and germinate it will start to spread around. Note that, it may end up becoming a big bush that will attract and harbor wild animals.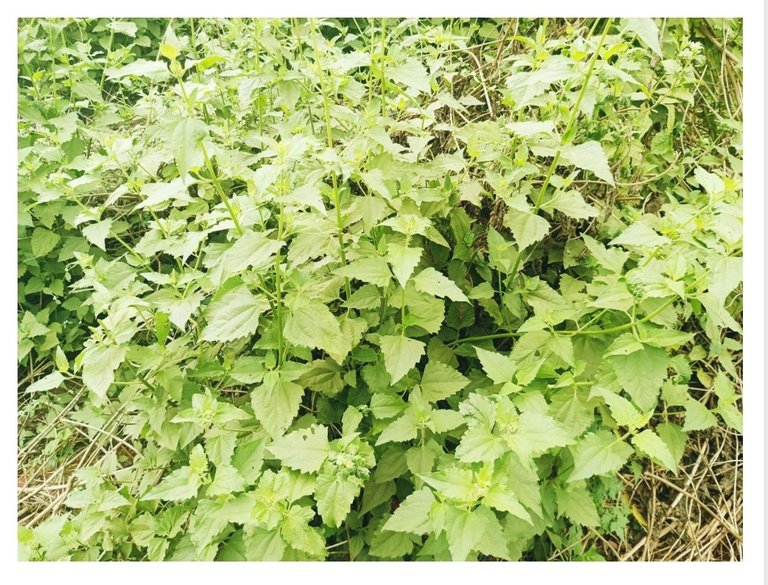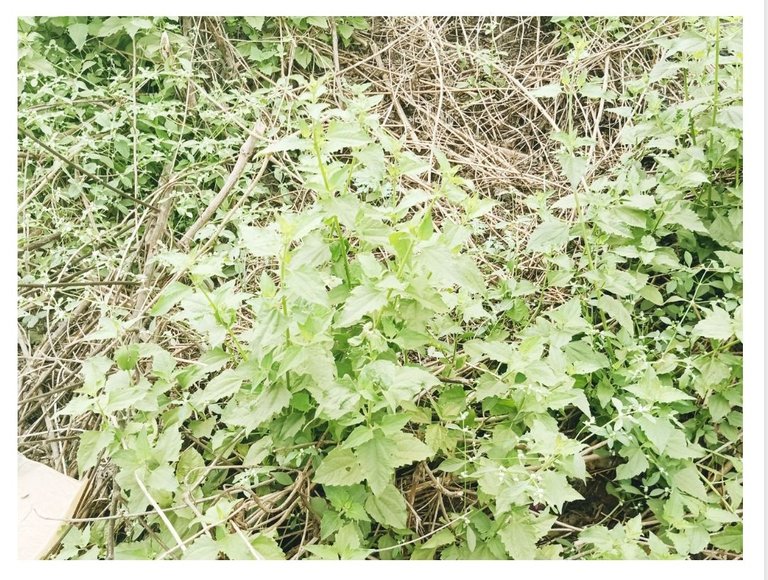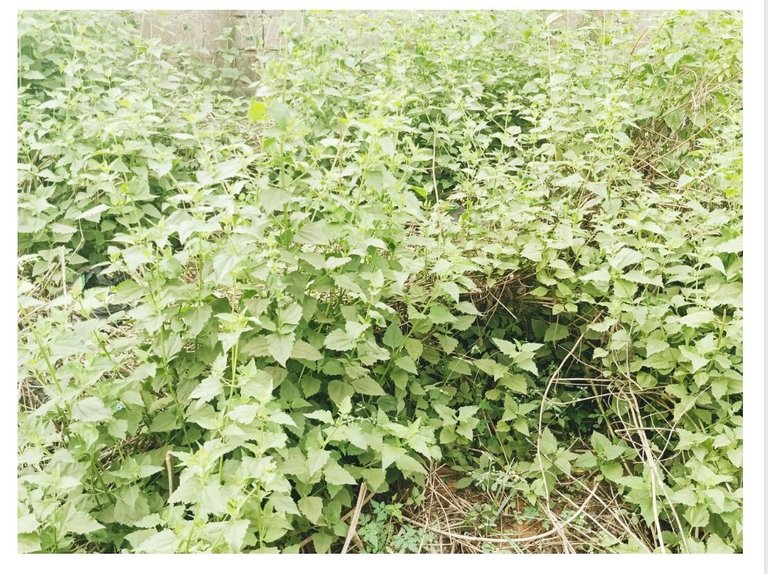 I know that there will be some other great uses of this particular plant to human being and also to animals as well but these are just a few instances of how to use it to benefit from the plants. This particular plant is also used in combination with other dried herbs to fight malaria, measles and so on.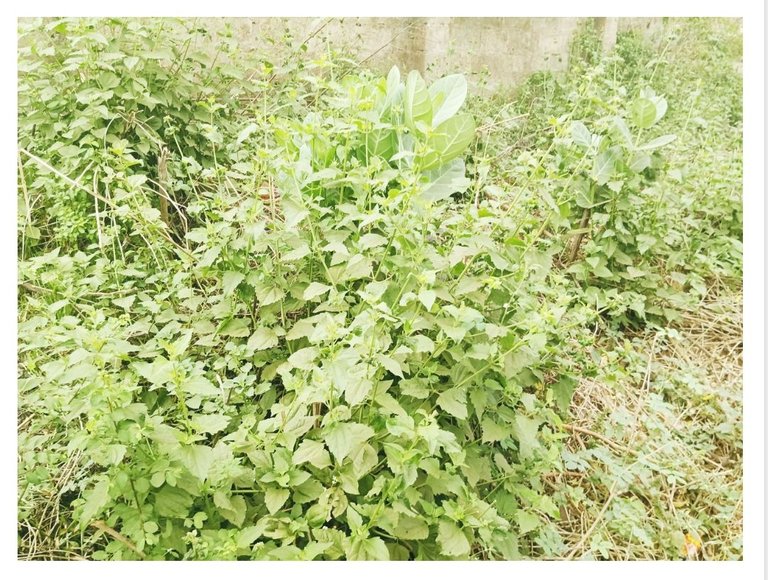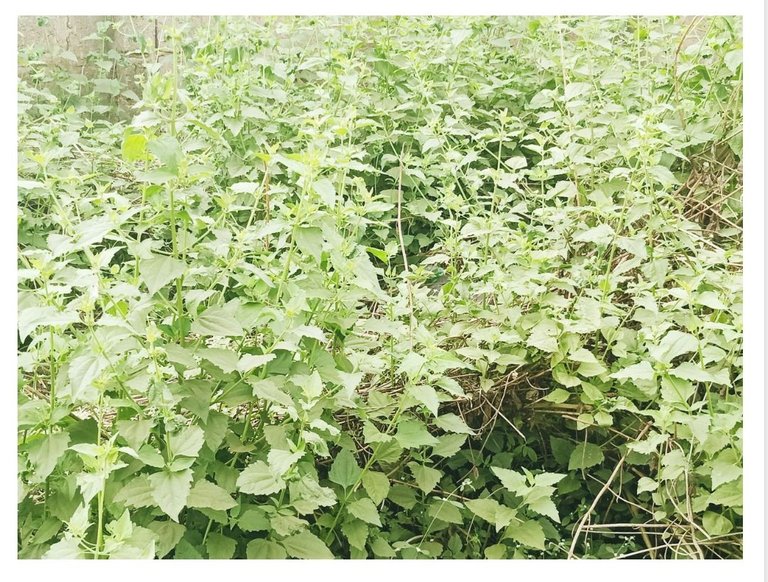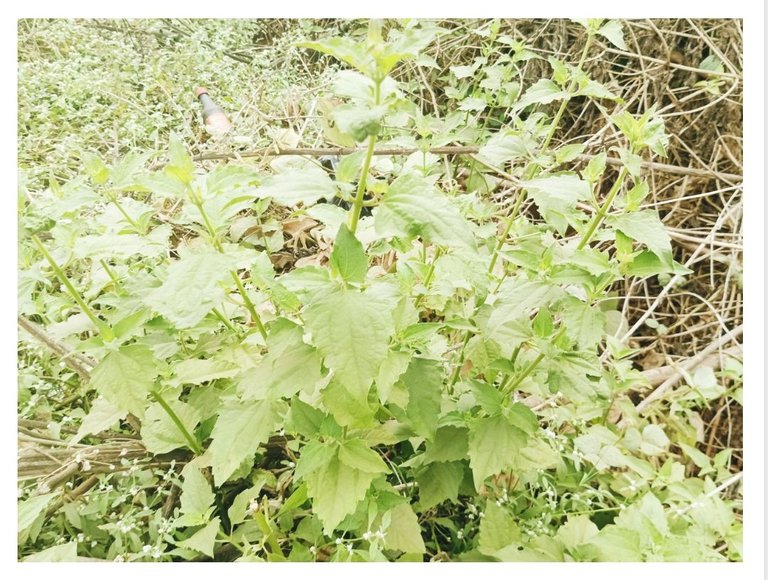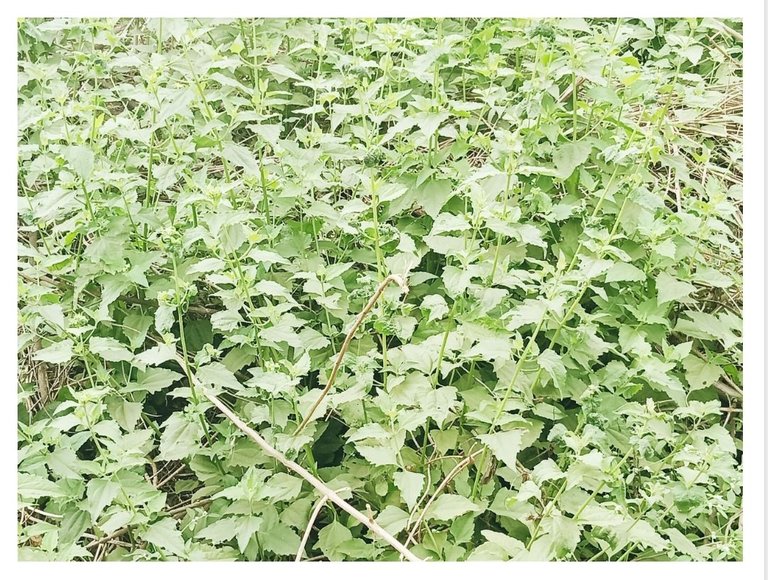 Does that sell Herbal plants, and teas will definitely know what I am saying. I saw this so many times around them and this is why I said so. It is absolutely useful.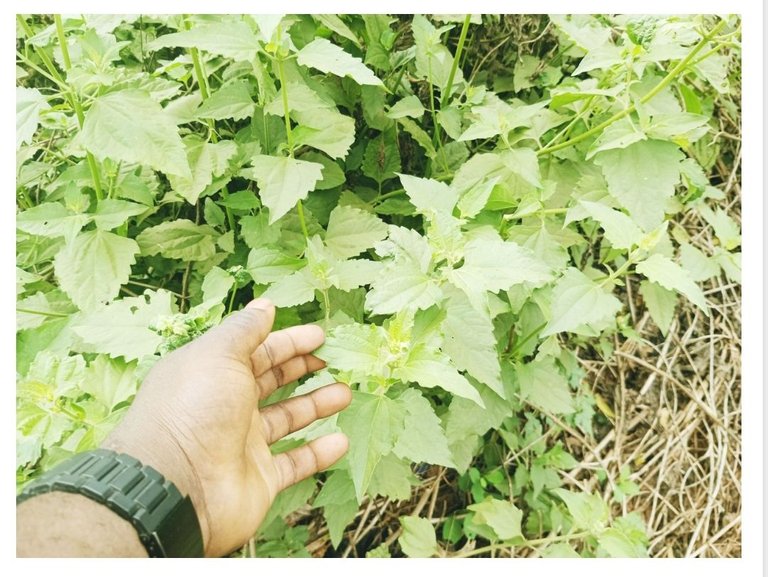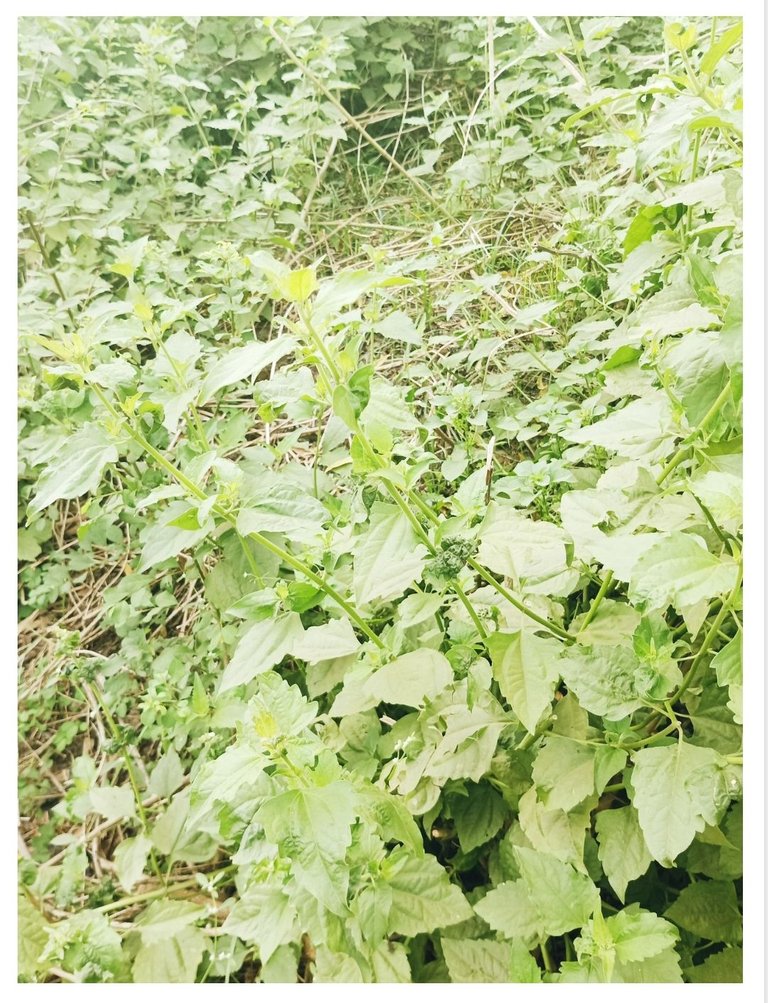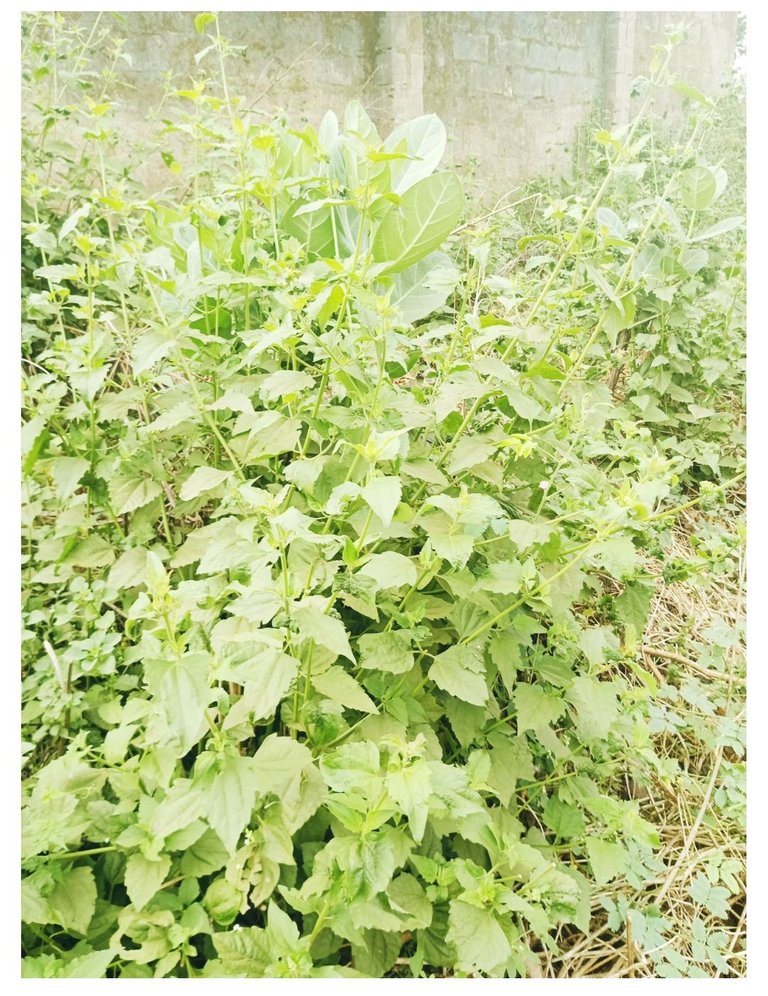 You can also add the fresh leave with its stem to other fresh herbs and it will act more effectively and efficiently. It fight alot of diseases.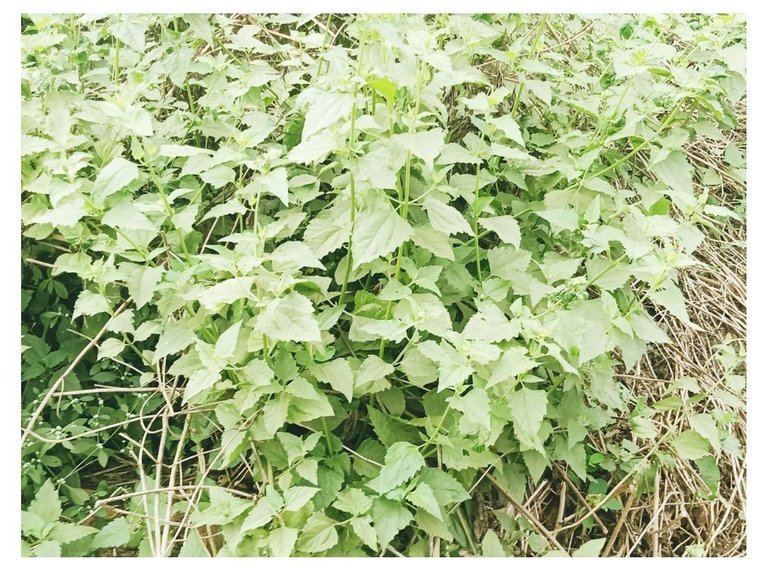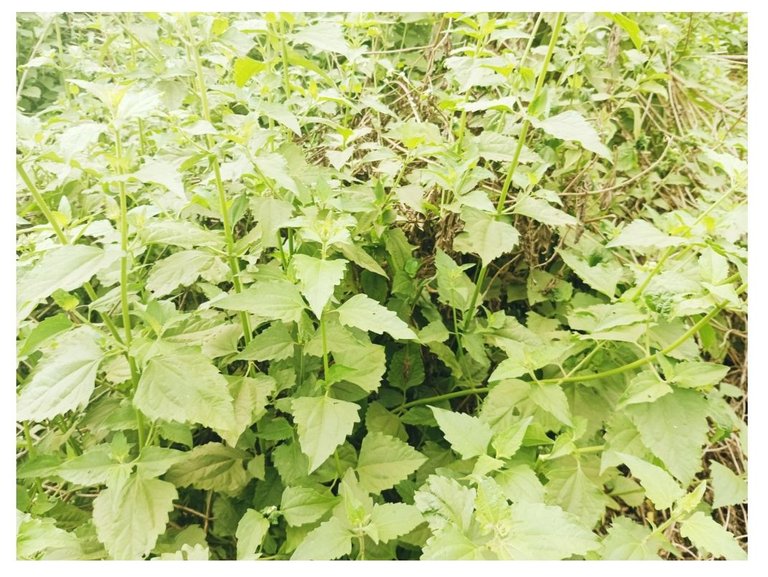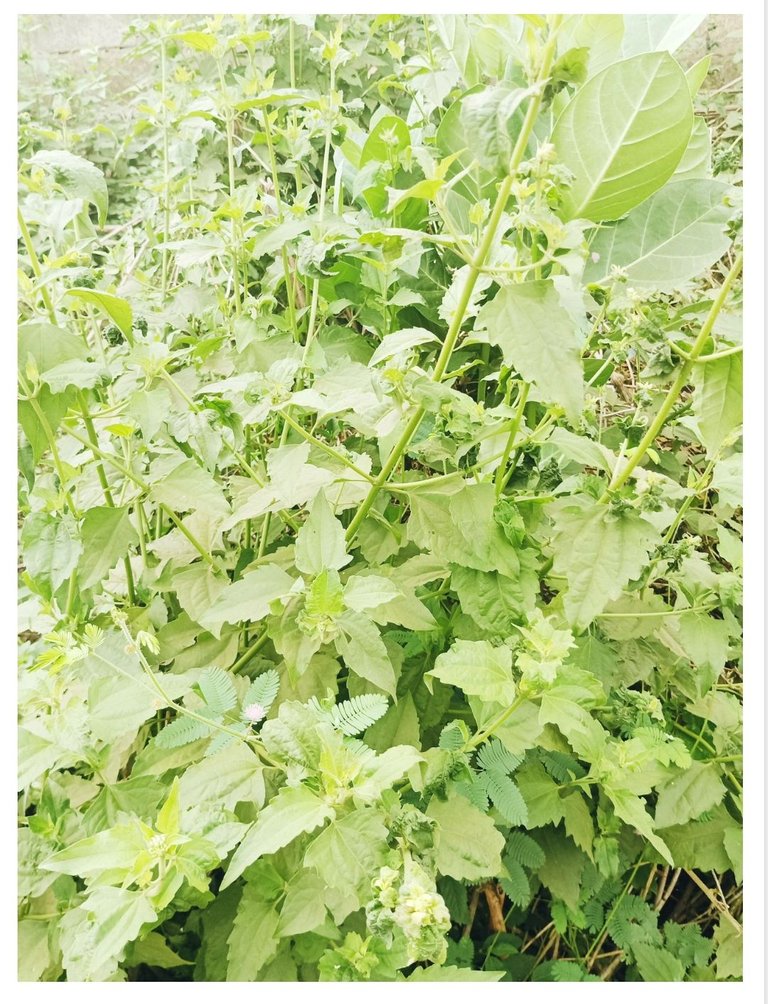 Camera Details. ( Infinix Note 7 )
MAIN CAMERA
Quad 48 MP, f/1.8, # Camera Details. ( Infinix Note 7 )
MAIN CAMERA
Quad 48 MP, f/1.8, (wide), 1/2.0", 0.8µm, PDAF
2 MP, f/2.4, (macro)
2 MP, f/2.4Mobile, (depth)
2 MP, f/1.8, (dedicated video camera) - 128/6 model only
Features Quad-LED flash, panorama, HDR
Video [email protected]
SELFIE CAMERA
. The n
Single 16 MP, f/2.0, 26mm (wide), 1/3.06", 1.0µm
Video [email protected]
---
Thanks For Stopping by And checking Out My Blog 📝📖🗒️
---
Original content by me, @mattsanthonyit
---
Please important note▶️, order than any stated link in my post otherwise every other photographs used in my posts are originally taken and owned by me @mattsanthonyit, if you like them and wish to use any of my images please contact me privately. Thanks🔛.
🗓️Date Capture: 21/3/2023. 📸Medium capture: Infinix Note5 Smartphone. 🌍Location: Ilorin.Kwara State. Nigeria. 🕰️Time:9:59pm ⚡Posted with: peakd.com
---
If you actually like what you see😃😄😉,watch📷📺📸 and read📖📋 I would equally be grateful for an upvote♥️⚡ a very cool comment under my comment box or a reblog 🌀😏 for everyone to see ... and perhaps maybe you would like to follow me for more of my Post to show on your own feeds. Don't miss any of my Post.🔝. Special thanks to all who put big smiles on my face with Auto Upvote for always being supportive to me 💞💯.
Twitter:
Check out Matthew O. Akinlotan [peakd @mattsanthonyit ] (@mattsanthonyit): https://twitter.com/mattsanthonyit?s=09
---
Instagram:
https://instagram.com/officialoluwagb...
---
YouTube:
[https://m.youtube.com/channel/UCPBPk8al3dnLy5xAWnbWT1w
---
Facebook:
( https://mobile.facebook.com/akinlotan...)
---
Hive:
---
⬇️⬇️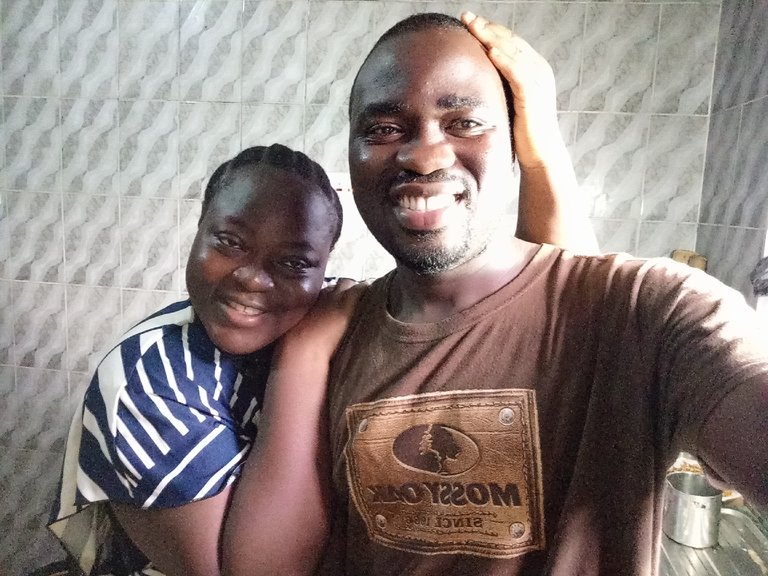 Matthew is a farmer and lover of Hive. HIVE has really helped my life to grow more healthier than I was, HIVE testimony. I'm a Dad, husband and a hustler. Farmer who loves animals, he practice what he preaches . He is also a Photographer, Traveller , Mr Chef ( Loves Cooking) and above all, he is a blogger and a vlogger♣️♠️
---
---