Another New Achievement Done With Significant Knowledge Acquired Years Ago || Jute Vegetables 🌿🌿🌱 Growing Up Within 20 Days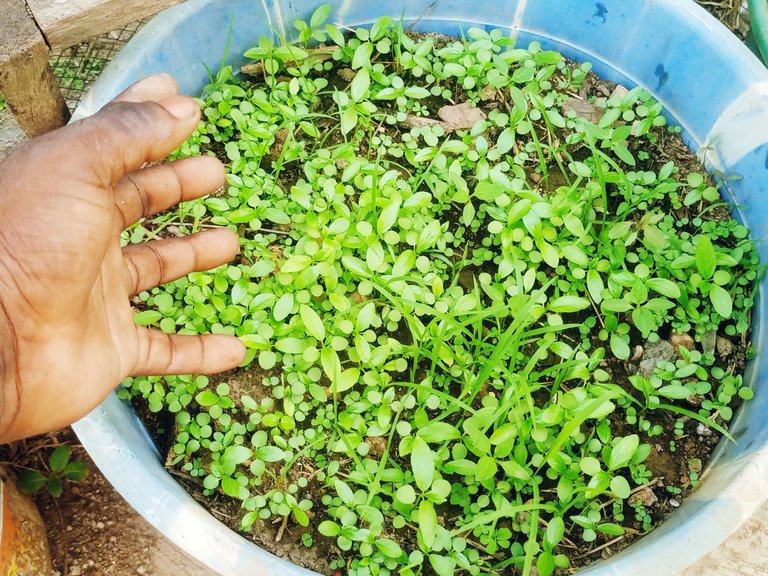 Hello Hivers 💕💘,
This is a very good farming sign which is a positive motivation as well simply because what I planted turns out to be a very good deal. I mean farming deal because it turns out to germinate very well and in the sense of this I will also motivate people to go into farming matter how small it is. When I started this planting of a thing it looks like there will be a very negative results because of the type of weather we are having at the moment but when it comes to farming activities and some other things I'm always positive and I keep on repeating myself until the end result is very encouraging and also motivative. This at the moment is 20 days old Jute vegetable seedbed. Record-keeping is always a very good sign of seriousness and also a very good farming activity.
This is what I always do when it comes to the planting of crops inside a mobile seedbed most especially bucket. I have to cover the top in order to avoid birds pecking on the planted seeds. It is highly necessary for me although we have different types of Planting skills but this is what I do most times.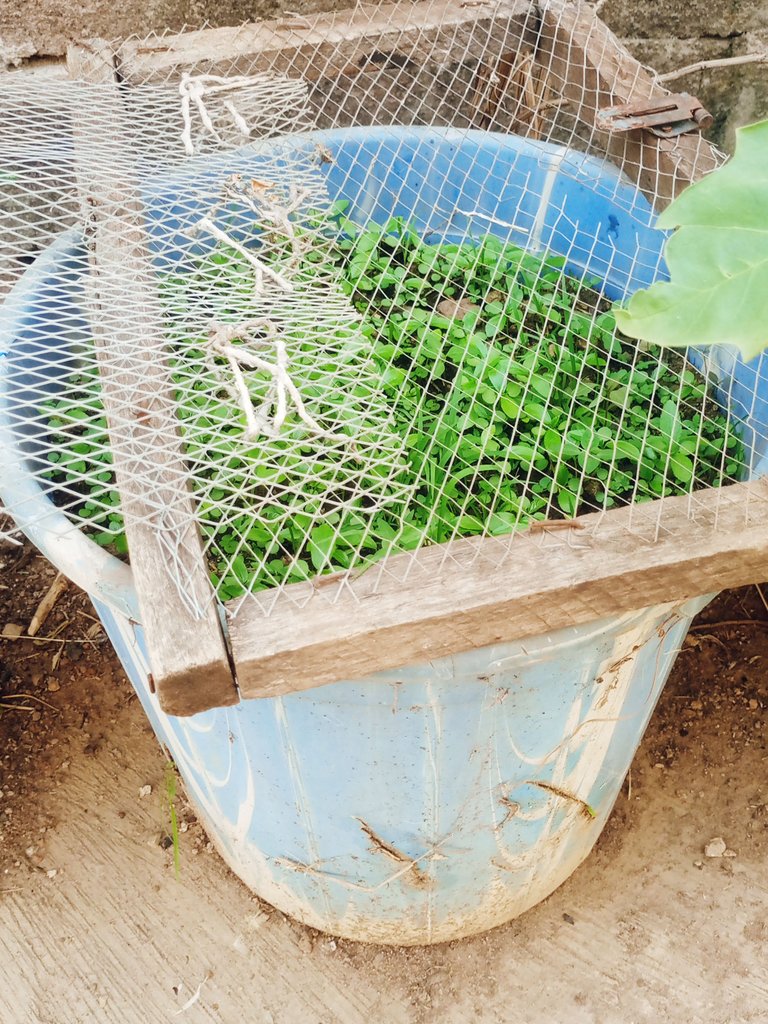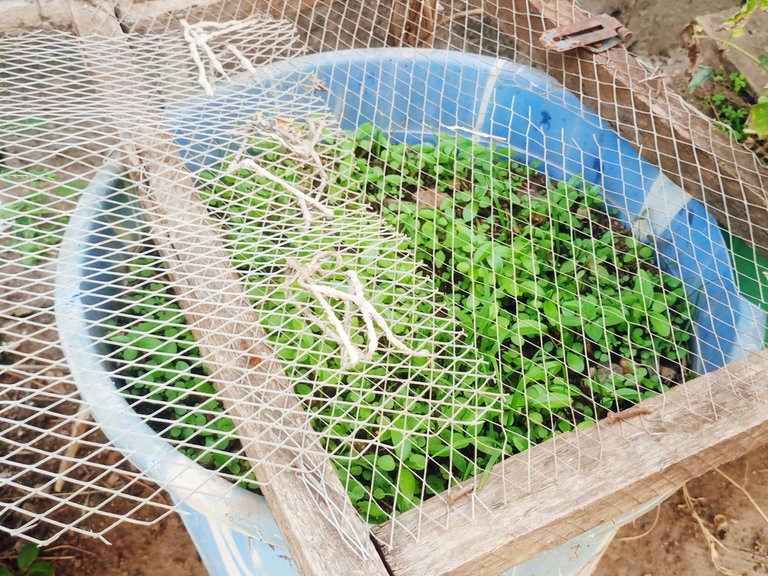 ---
---
---
This seeds germinated within a short period of time due to the Method I used. The warm water method to plant. I learnt this method several years ago, just like the ancient method of Planting but yes, up till this time. It worked well.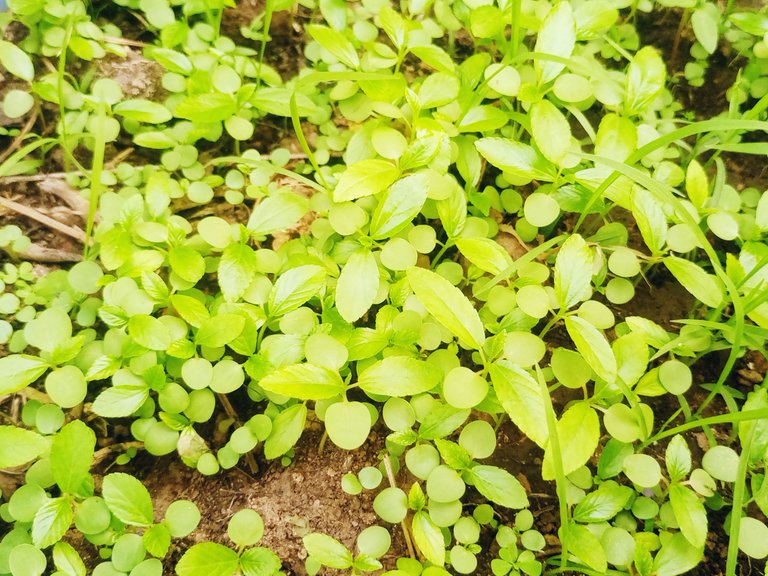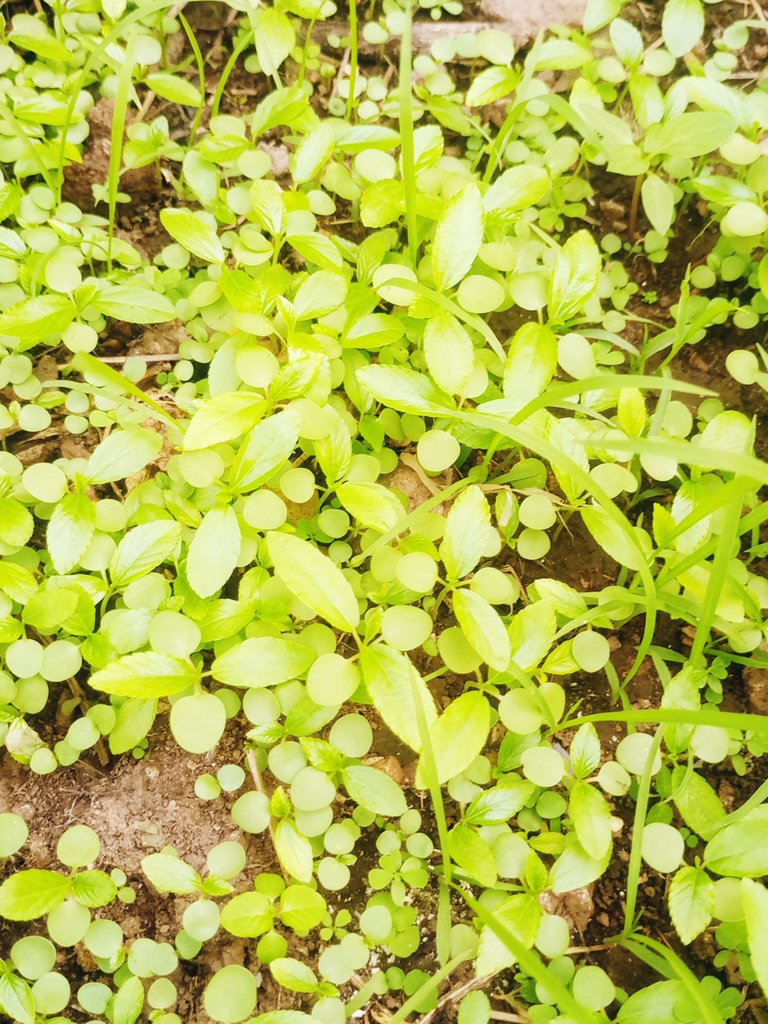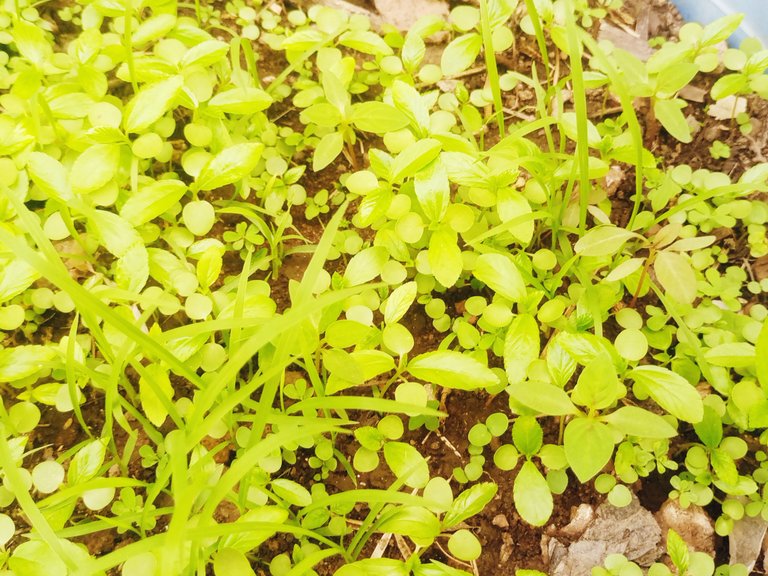 Next on my agenda here is manually weeding. It will take some hours because it will be picked up bit by bit to avoid uproot of cultivated crops.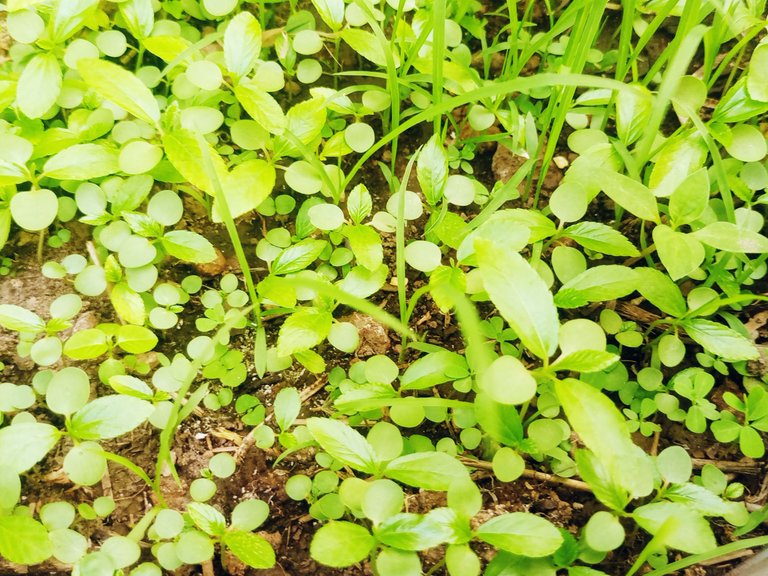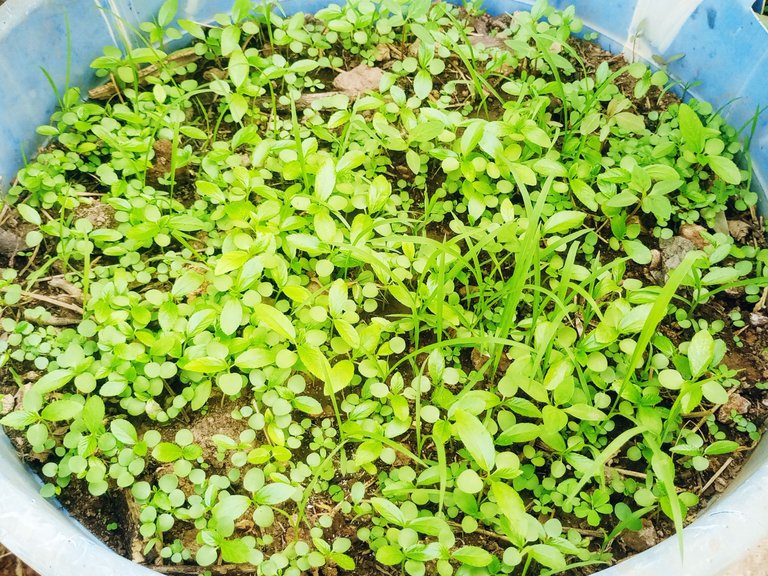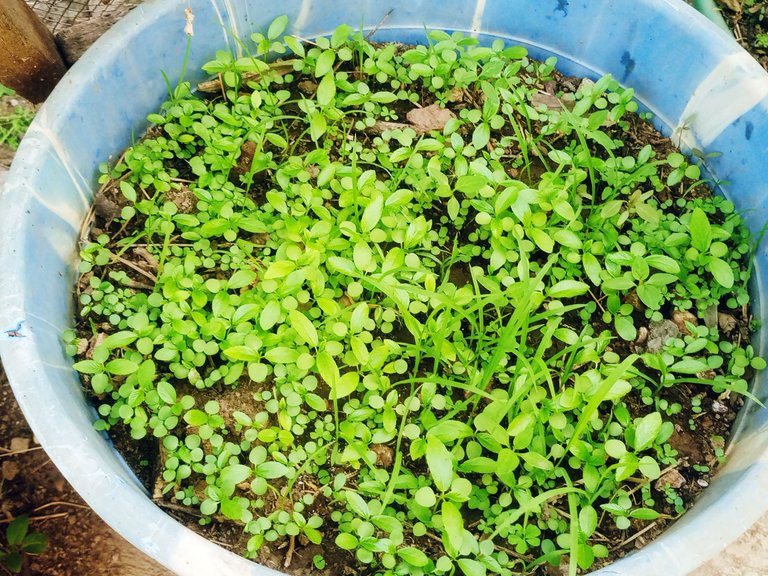 During the Raining Season Cultivated crop do more best but for those who want to try during the dry season too. Its allowed and also worth giving a trial too.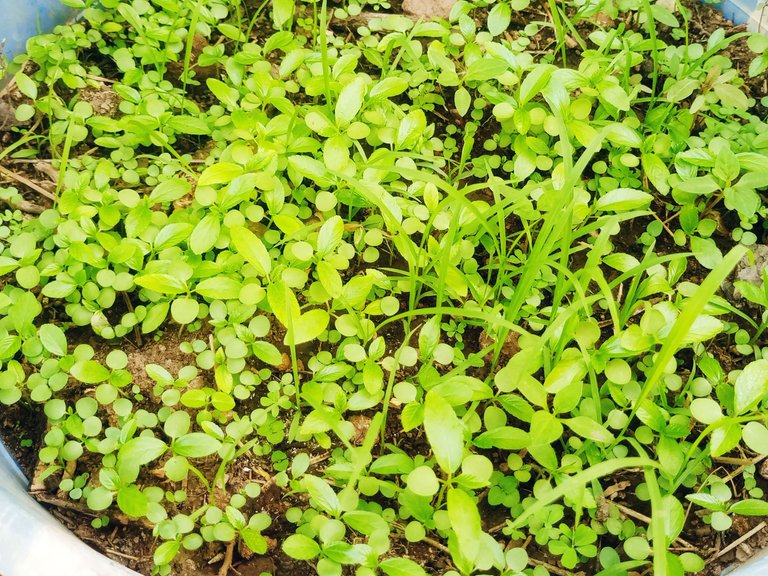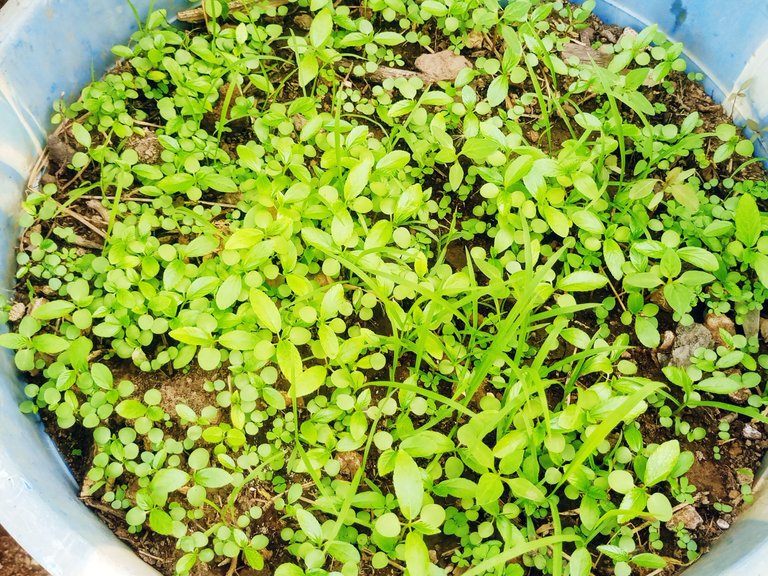 Phone Speculations
MAIN CAMERA
Quad 48 MP, f/1.8, # Camera Details. ( Infinix Note 7 )
is ideal see a
SELFIE CAMERA
. The n
Single 16 MP, f/2.0, 26mm (wide), 1/3.06", 1.0µm
Video [email protected]
---
Thanks For Stopping by And checking Out My Blog 📝📖🗒️
---
Original content by me, @mattsanthonyit
---
Please important note▶️, order than any stated link in my post otherwise every other photographs used in my posts are originally taken and owned by me @mattsanthonyit, if you like them and wish to use any of my images please contact me privately. Thanks🔛.
---
🗓️Date Capture: 6/2/2023. 📸Medium capture: Infinix Note5 Smartphone. 🌍Location: Ilorin.Kwara State. Nigeria. 🕰️Time:8:37am ⚡Posted with: peakd.com
---
If you actually like what you see😃😄😉,watch📷📺📸 and read📖📋 I would equally be grateful for an upvote♥️⚡ a very cool comment under my comment box or a reblog 🌀😏 for everyone to see ... and perhaps maybe you would like to follow me for more of my Post to show on your own feeds. Don't miss any of my Post.🔝. Special thanks to all who put big smiles on my face with Auto Upvote for always being supportive to me 💞💯.
Twitter:
Check out Matthew O. Akinlotan [peakd @mattsanthonyit ] (@mattsanthonyit): https://twitter.com/mattsanthonyit?s=09
---
Instagram:
https://instagram.com/officialoluwagb...
---
YouTube:
[https://m.youtube.com/channel/UCPBPk8al3dnLy5xAWnbWT1w
---
Facebook:
( https://mobile.facebook.com/akinlotan...)
---
Hive:
---
⬇️⬇️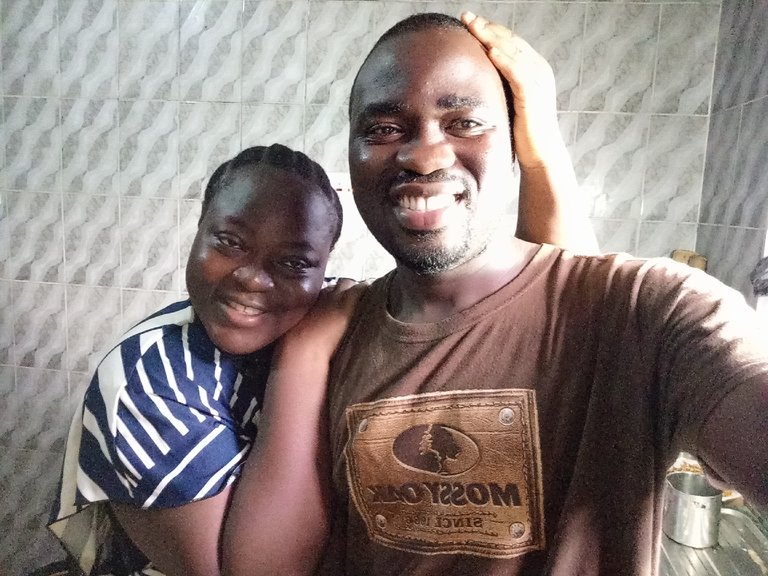 Matthew is a farmer and lover of Hive. HIVE has really helped my life to grow more healthier than I was, HIVE testimony. I'm a Dad, husband and a hustler. Farmer who loves animals, he practice what he preaches . He is also a Photographer, Traveller , Mr Chef ( Loves Cooking) and above all, he is a blogger and a vlogger♣️♠️
---
---