Diversity In Thinking About Agricultural Mindset Lifestyle || Hybrid Tomato 🍅🍅 Seed Manual Extraction Showing Its Step By Step Method || Don't Eat All. Plant Part Of It Too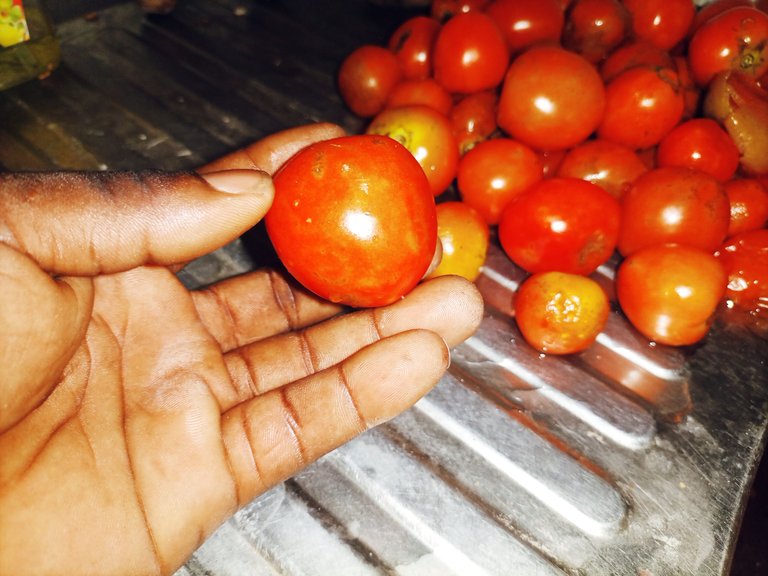 Hello Hivers 💕💞,
Falling in love with agriculture involves expansating on your techniques and skills, manual method of seed application and also fertilizer application if it necessary the fertilizer application in this case I'm in organic fertilizer but to some extent it depends on the nature of the soil as well as where you find yourself to me in some cases you can use the chemical fertilizers if the need arises and that is a clus on that path. But as an agricultural man you need to progress in your reasoning faculty as well as planting initiative there was an incident that happened and I would like to bring out the life of agricultural man in this.
A brother brought up this new tomato variety which is also hybrid which he Harvested from his farm few days ago came to me to drop some for our own household consumption but guess what I was able to divert my reasoning from just consuming it into an agricultural lifestyle again and this is what I did instead of me to process the whole hybrid tomato into a paste which will be consumed in the next few days I had to process the seed this few step by step method of Tomato seed extraction.
This was our the tomato looks like I'm in the hybrid variety. These are the few good quality it has that made me to conclude within a short period of time to extract the seed. The tomato produce are still intact even after it has been arrested for couple of 4 to 7 days. This is a very good consumers and trading quality of a very good harvest. More also it has a very reddish colour.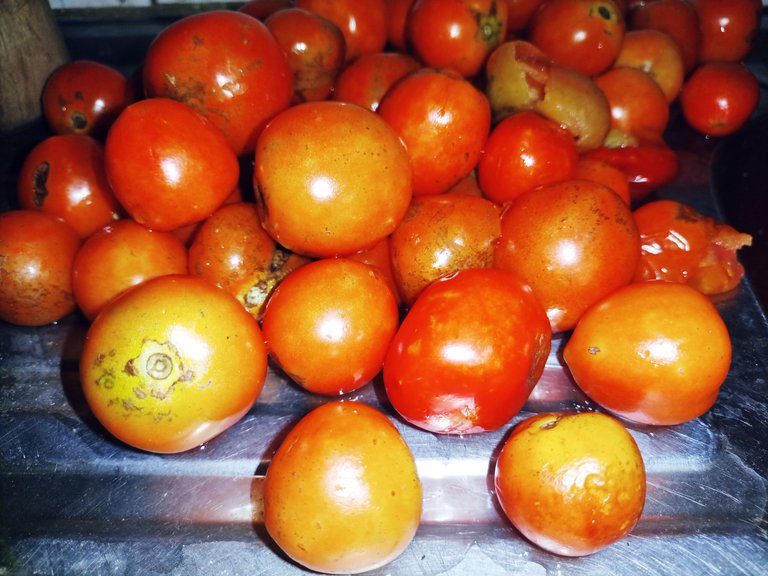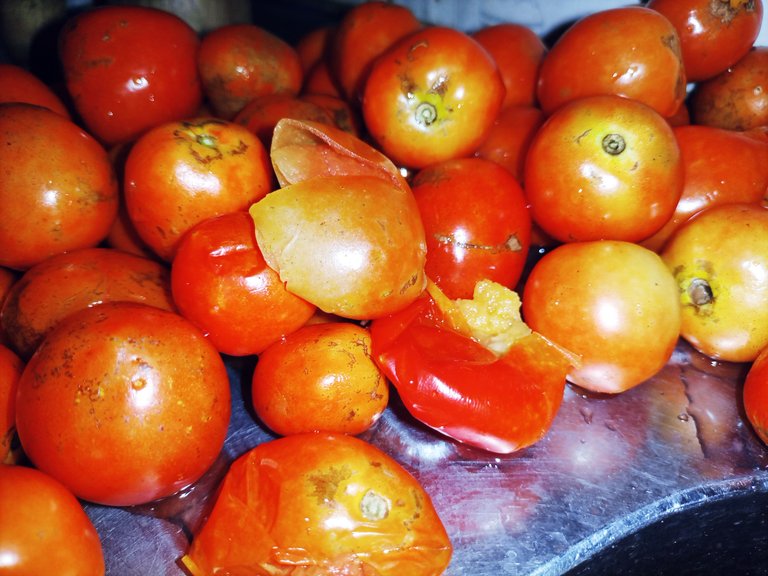 ---
As the washing thoroughly of the hybrid tomato was done by myself I needed to extract the seed manually with my hand so I pressed or mashed big tomato just chosen ones into the water then remove the seed one after the other into the same water as shown below. This is a sign of dedication into what you love most at the same time I needed to eat but with a very good reasoning I needed to also plans for the next planting season so I need to balance the equation.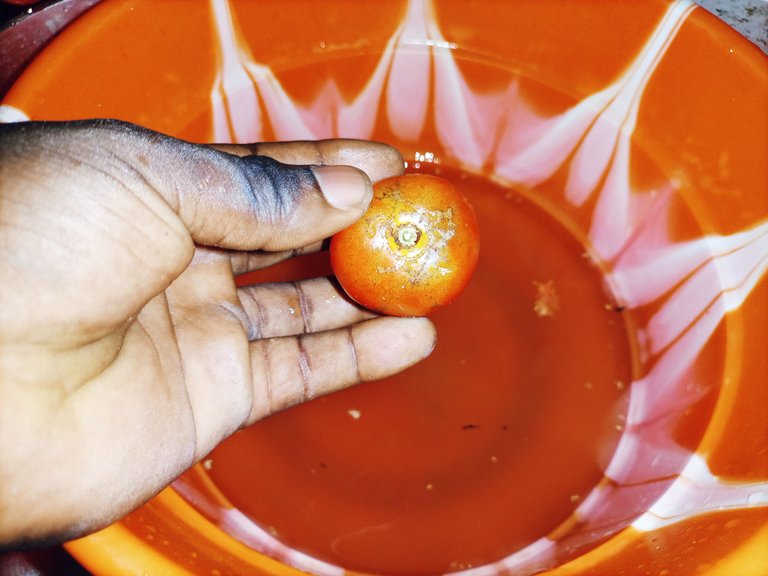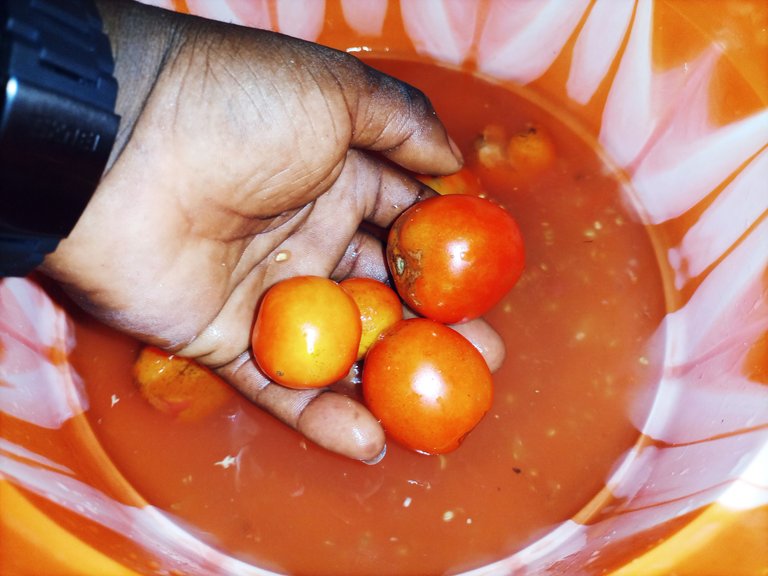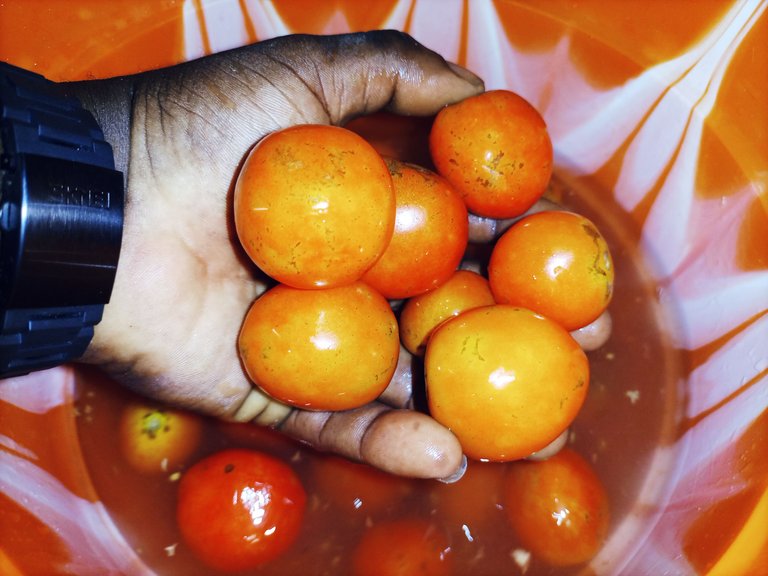 I did this for a few minutes and it was done later on I introduced a very plastic seive.
THE SEED EXTRACTION.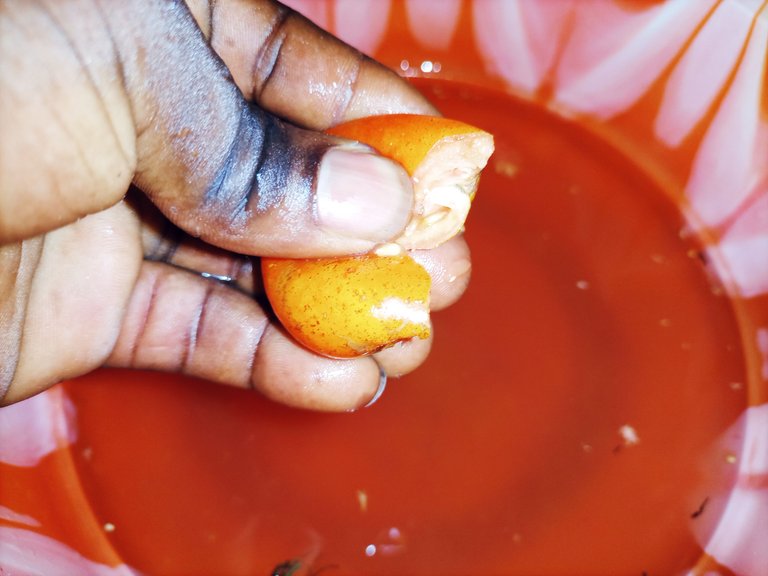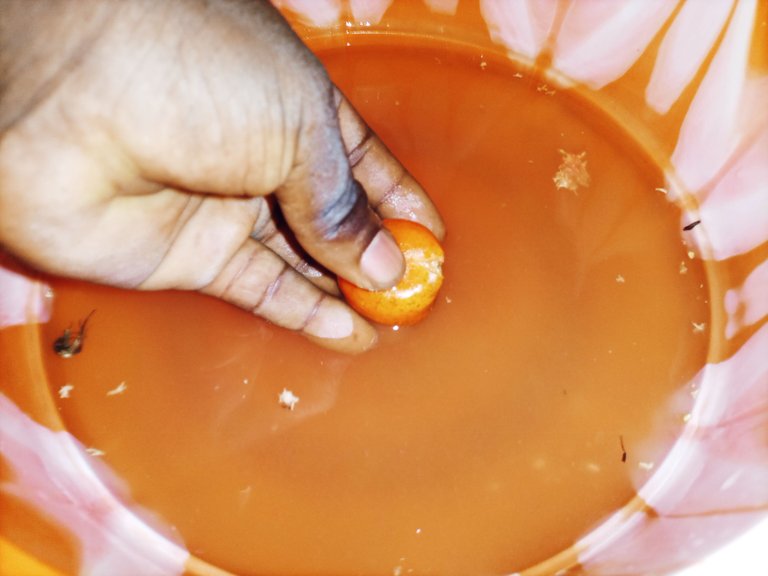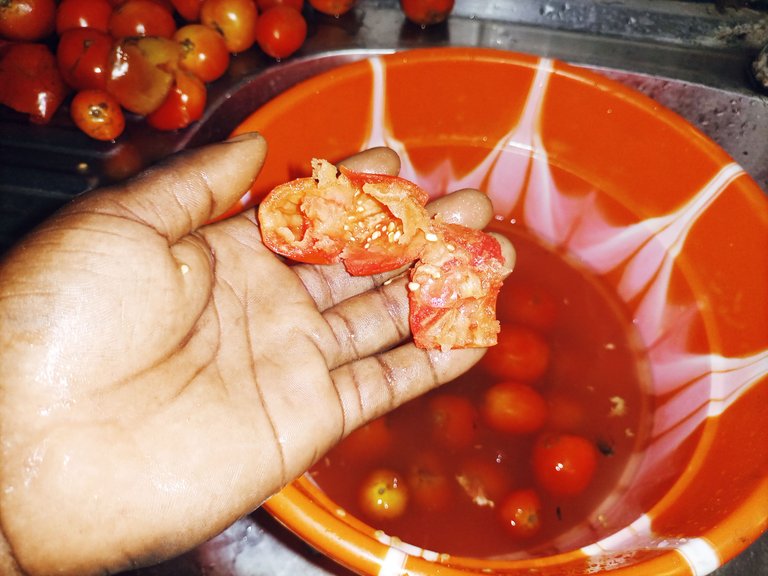 ---
I introduced a sieve in order to drain the water properly before sun drying it a bit.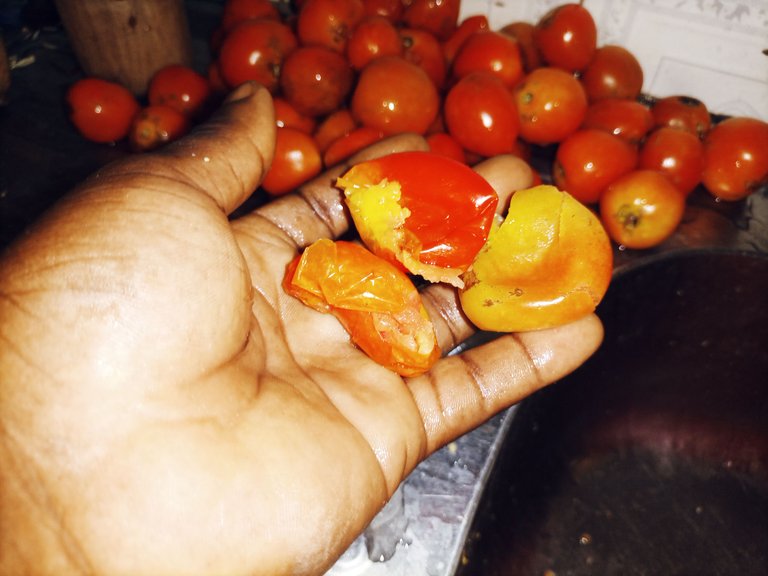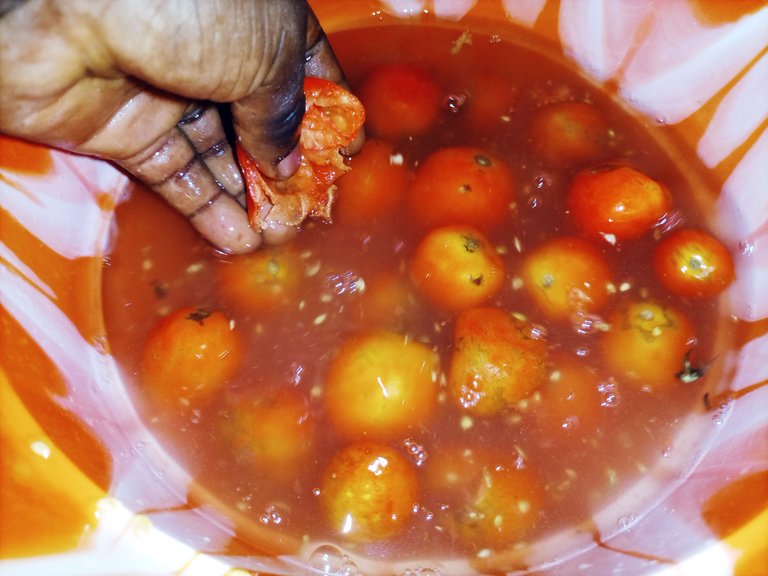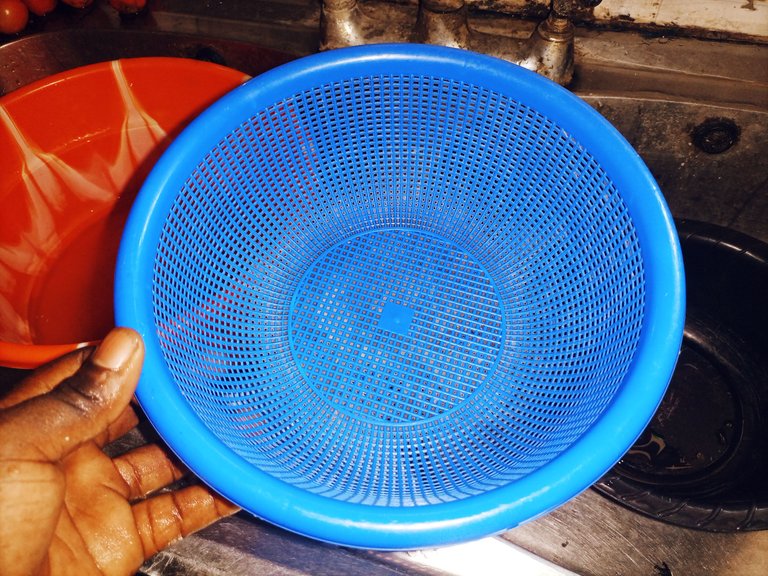 I had to use the seive careful in order not to waste and lose all the hybrid Tomatoe seeds at once.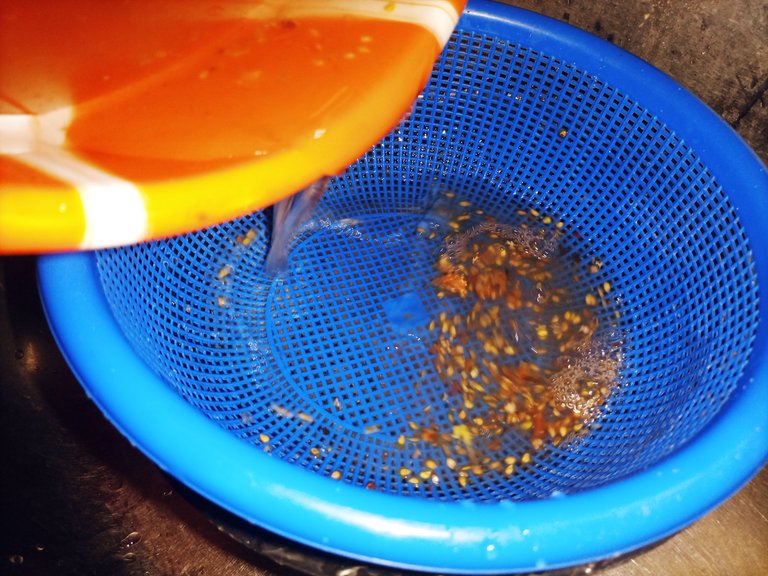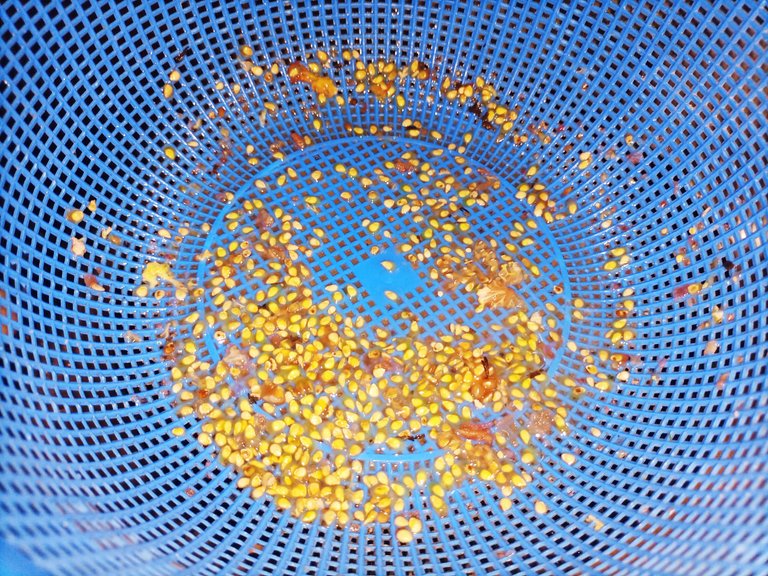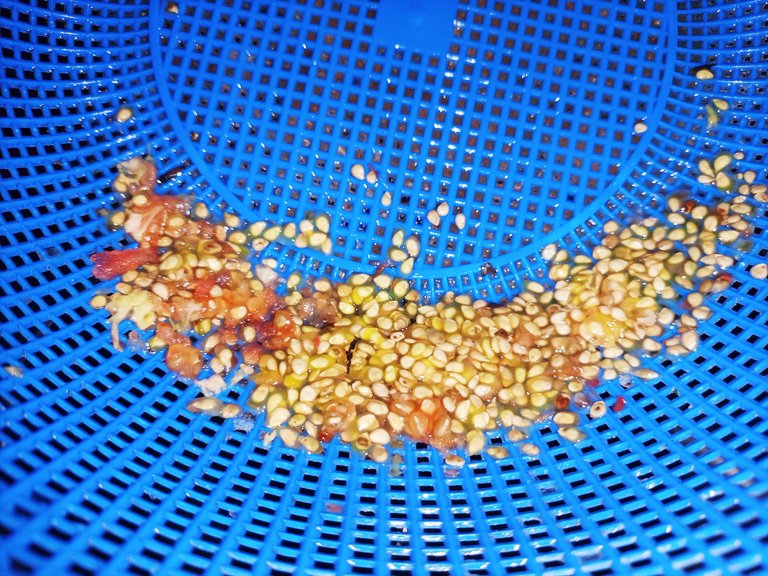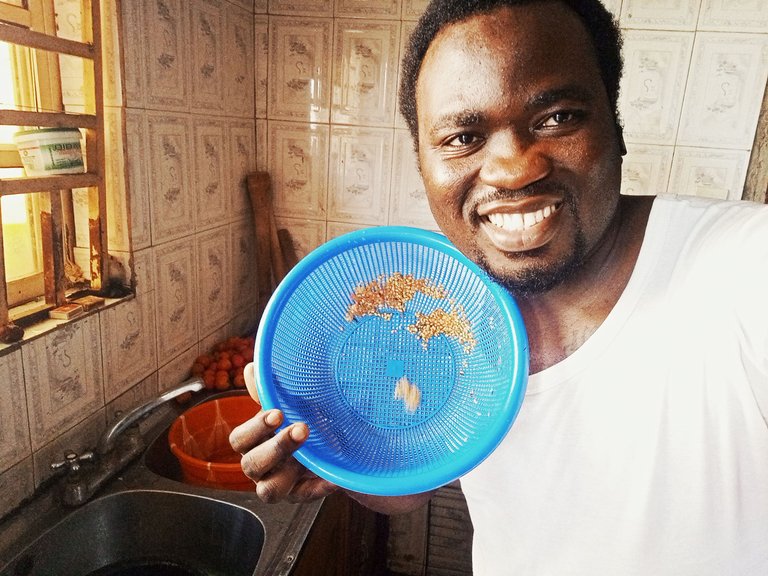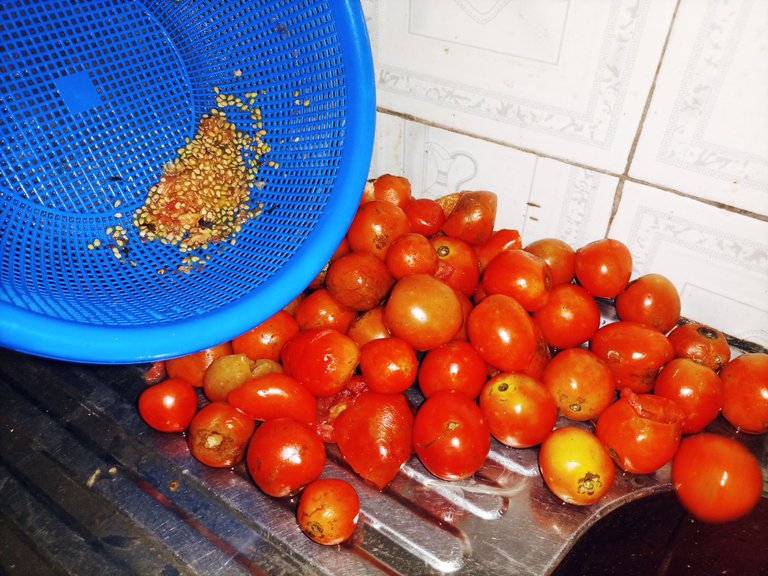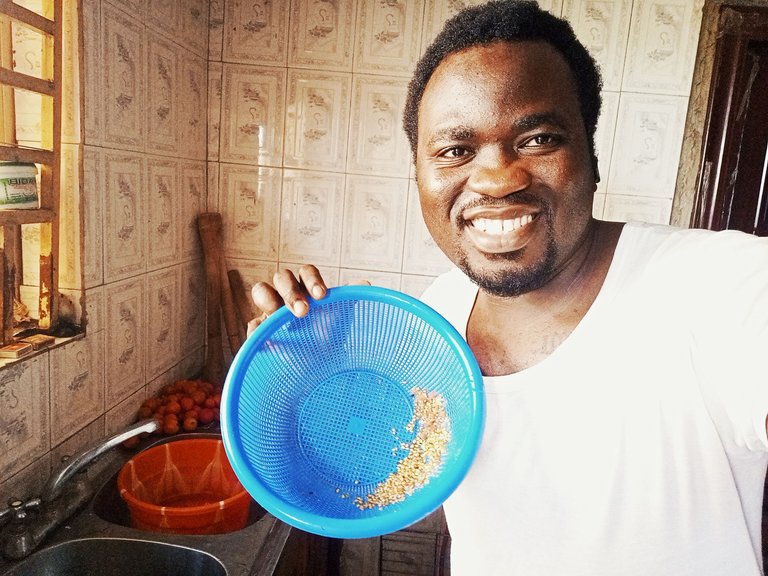 SUN DRY.
This last Step is not too compulsory but I real advise every seed must be at least half dry before planting this will enhance the germination rate.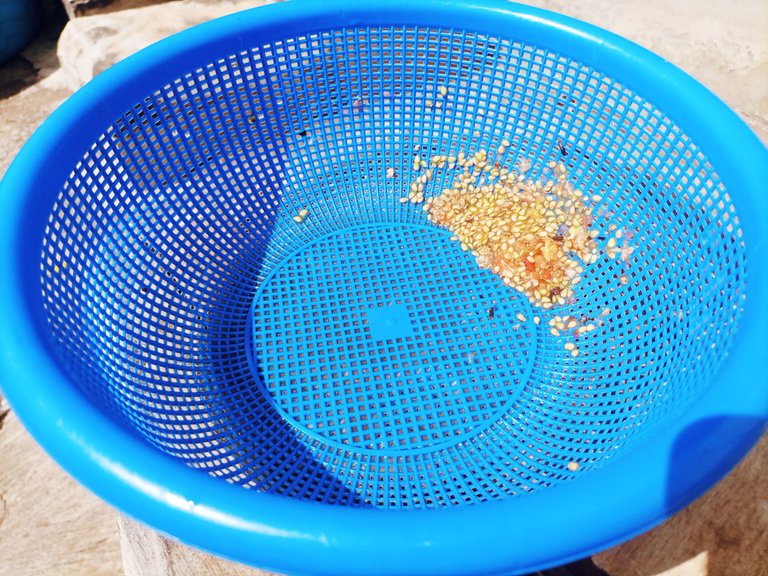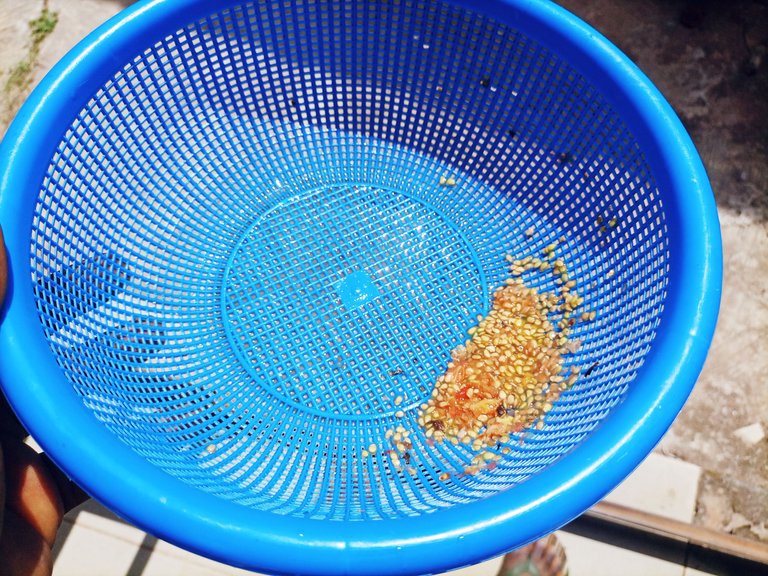 Camera Details. ( Infinix Note 7 )
MAIN CAMERA
Quad 48 MP, f/1.8, # Camera Details. ( Infinix Note 7 )
MAIN CAMERA
Quad 48 MP, f/1.8, (wide), 1/2.0", 0.8µm, PDAF
2 MP, f/2.4, (macro)
2 MP, f/2.4Mobile, (depth)
2 MP, f/1.8, (dedicated video camera) - 128/6 model only
Features Quad-LED flash, panorama, HDR
Video [email protected]
SELFIE CAMERA
Single 16 MP, f/2.0, 26mm (wide), 1/3.06", 1.0µm
Video [email protected]
---
Thanks For Stopping by And checking Out My Blog 📝📖🗒️
---
Original content by me, @mattsanthonyit
---
Please important note▶️, order than any stated link in my post otherwise every other photographs used in my posts are originally taken and owned by me @mattsanthonyit, if you like them and wish to use any of my images please contact me privately. Thanks🔛.
---
🗓️Date Capture: 28/11/2021. 📸Medium capture: Infinix Note5 Smartphone. 🌍Location: Ilorin.Kwara State. Nigeria. 🕰️Time:2:06pm ⚡Posted with: peakd.com
---
If you actually like what you see😃😄😉,watch📷📺📸 and read📖📋 I would equally be grateful for an upvote♥️⚡ a very cool comment under my comment box or a reblog 🌀😏 for everyone to see ... and perhaps maybe you would like to follow me for more of my Post to show on your own feeds. Don't miss any of my Post.🔝. Special thanks to all who put big smiles on my face with Auto Upvote for always being supportive to me 💞💯.
Twitter:
Check out Matthew O. Akinlotan [peakd @mattsanthonyit ] (@mattsanthonyit): https://twitter.com/mattsanthonyit?s=09
---
Instagram:
https://instagram.com/officialoluwagb...
---
YouTube:
[https://m.youtube.com/channel/UCPBPk8al3dnLy5xAWnbWT1w
---
Facebook:
( https://mobile.facebook.com/akinlotan...)
---
Hive:
---
⬇️⬇️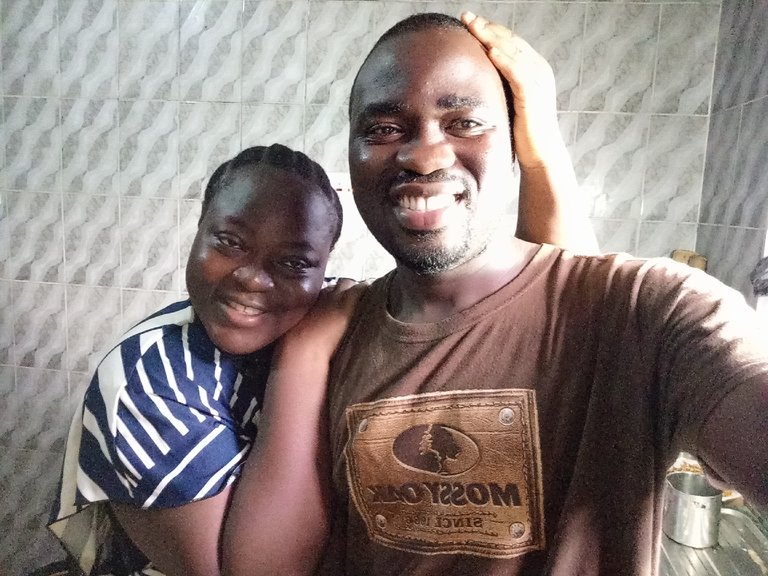 Matthew is a farmer and lover of Hive. HIVE has really helped my life to grow more healthier than I was, HIVE testimony. I'm a Dad, husband and a hustler. Farmer who loves animals, he practice what he preaches . He is also a Photographer, Traveller , Mr Chef ( Loves Cooking) and above all, he is a blogger and a vlogger♣️♠️
---
---