Get To Know Which Of Your Poultry Birds 🐓🐓🐔 Already Laying Eggs Or About To Lay Eggs || Practical Experiments Conducted ( Vlog Coming Soon)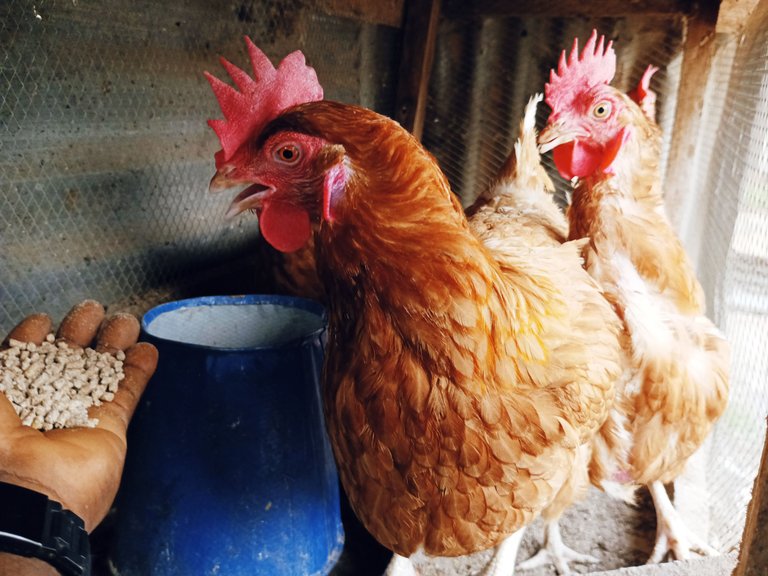 Hello Hivers 💕💘,
---
---
---
This is the new continuation of the write an article on poultry Birds 🐔🐣🐤 which are mainly layers. I always love it when I emphasize more on so many things which will bring more influence in a positive way today environment which I am and also to influence those that read the article to go into what I practicalize. I came about a question on this cord which interest me and I am here to put man lights on the question with a lot of photographs. And the question been that how will you know those laying birds that are dropping? The meaning of dropping in this case is Laying eggs.
There are two ways by which practically speaking you can know which of the birds are laying at the moment.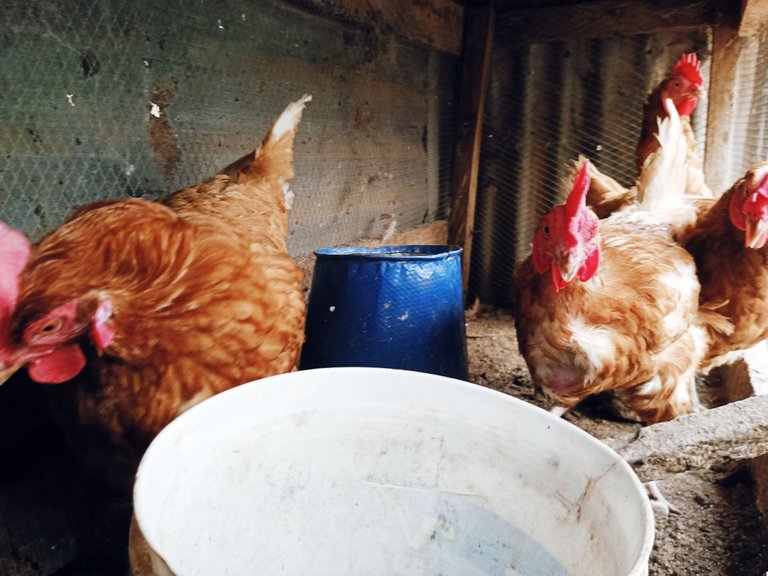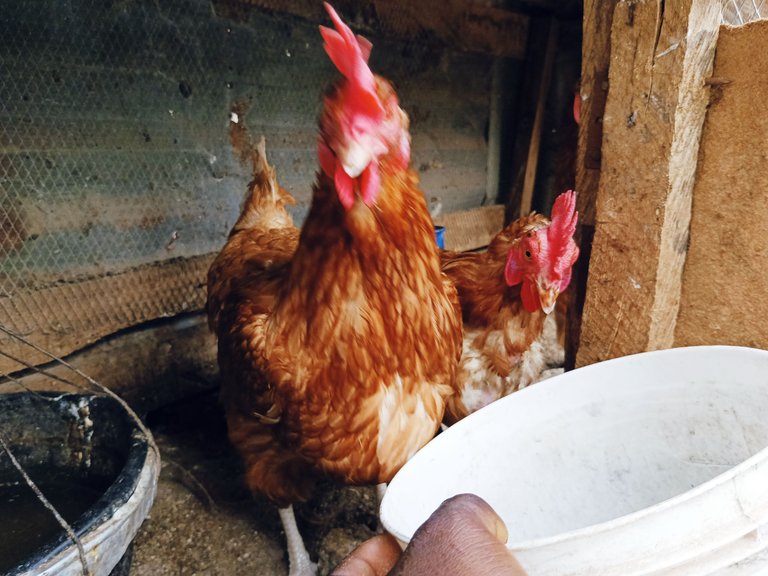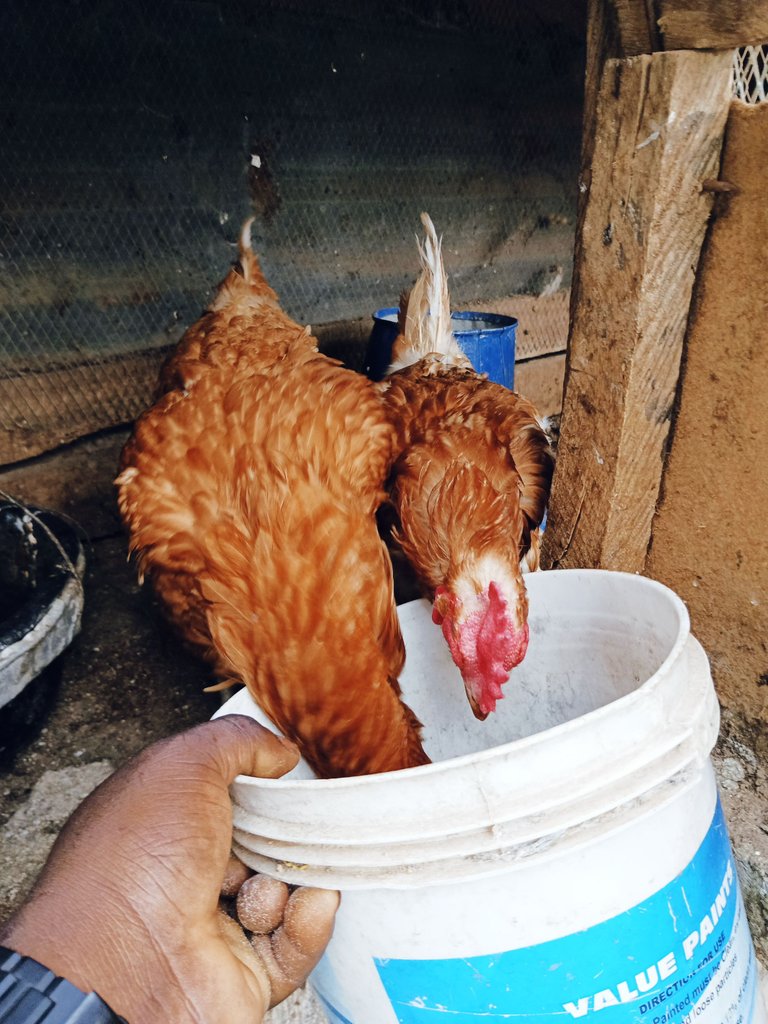 Once you feed your birds so well it will bring and a very good healthy system. More than what you can imagine will surface up when they reach the maturity stage and to be precise there are some two steps or two observations that you need to take. Purposely to keep your record up to date.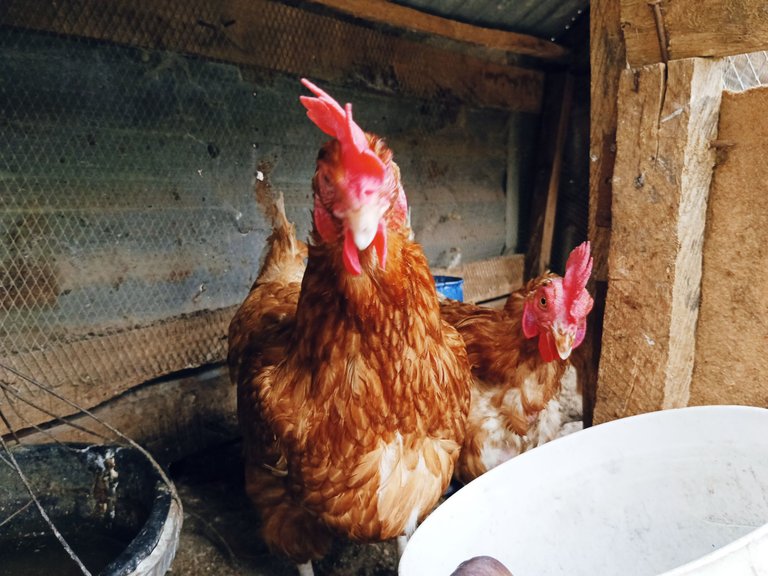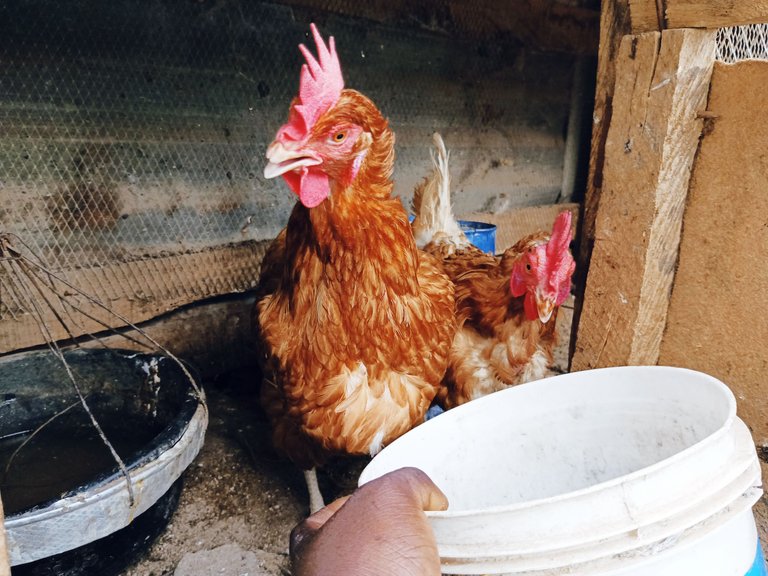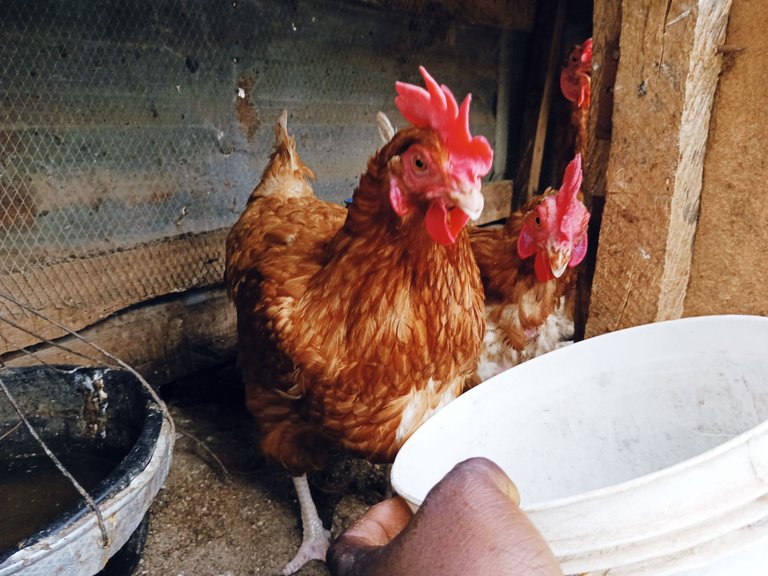 When you feed your laying in bed regularly you start to observe that the comp we turn reddish. Not just a reddish colour but a very deep reddish colour. With this particular observation you make you'll be rest assured that this particular laying bird is either fit for laying eggs or is already laying.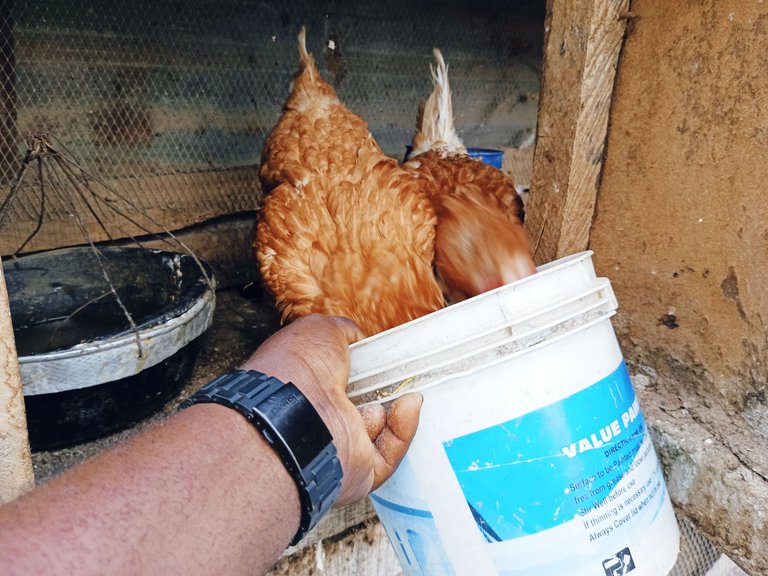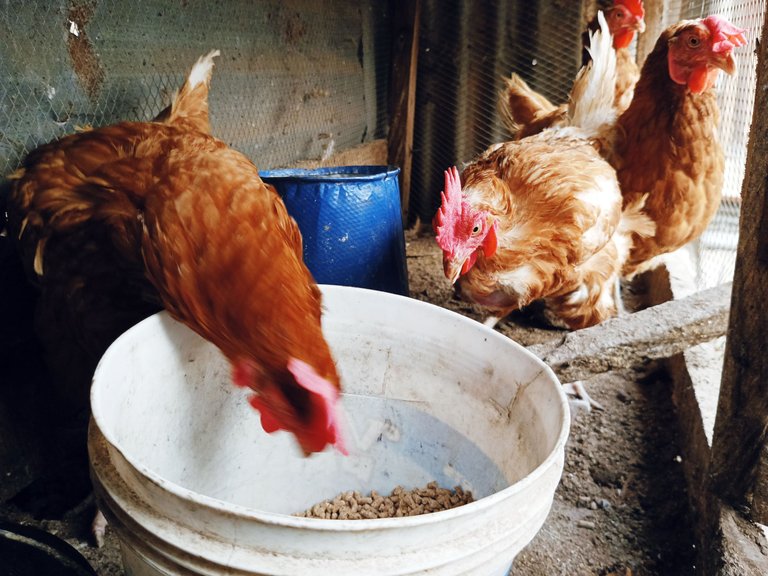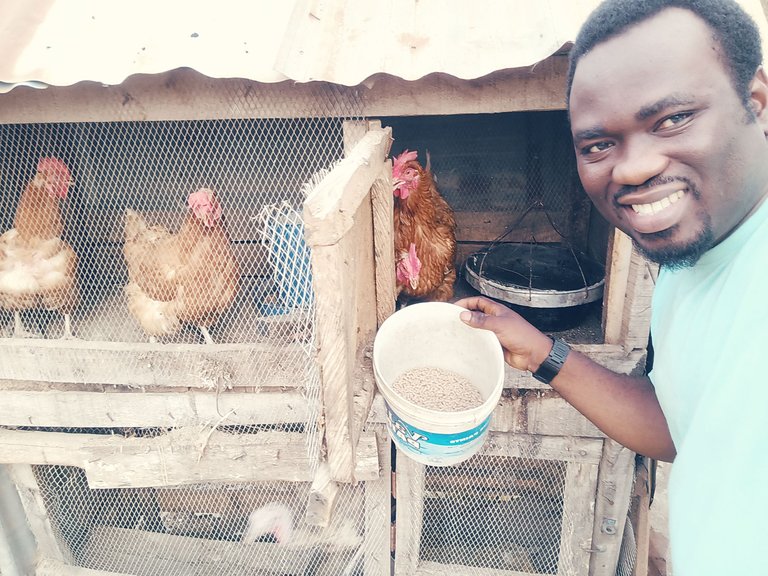 Like I always say feeding your animals is very essential and very important to make them grow inner hormones which will help them to secrete so many Juice to maintain a very good healthy system.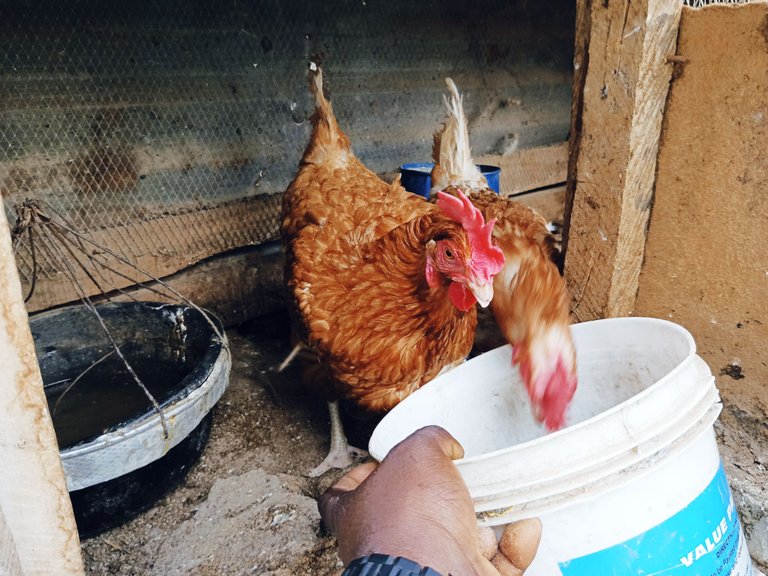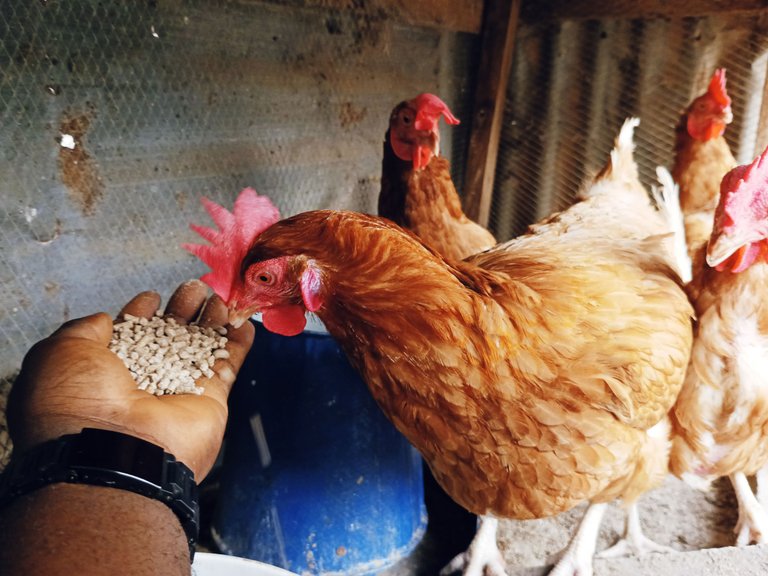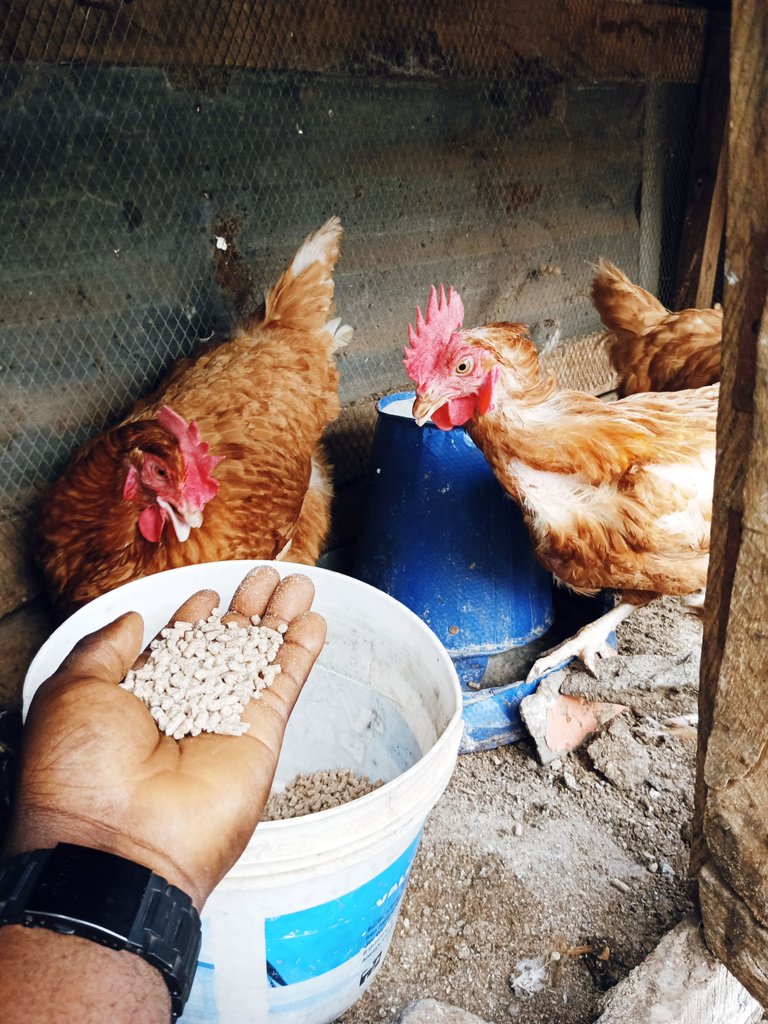 When you want to know that this particular laying in bed is already laying you need to put your hands on your palm on it as if you want to catch it from the ground. If the bed is already laying or is about to lay it will start shivering and it will build a resistance to get up quickly. I'm going to make a video/vlog on this and very soon I'm going to release it.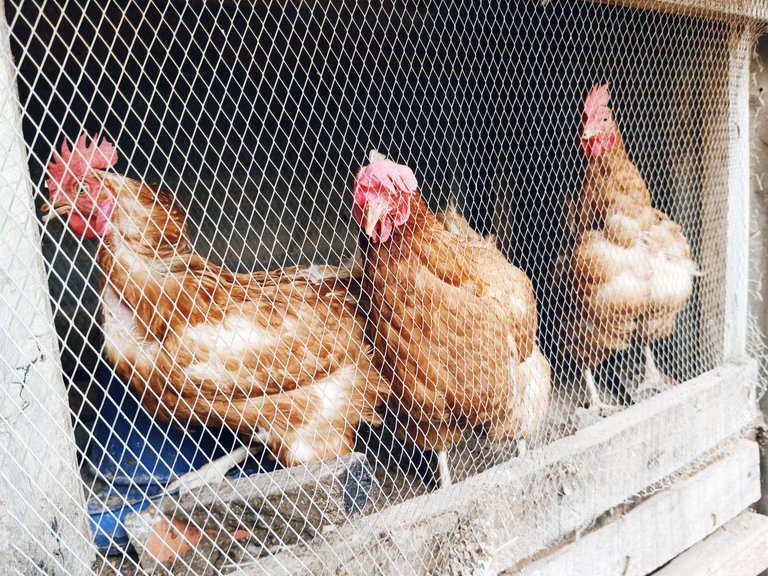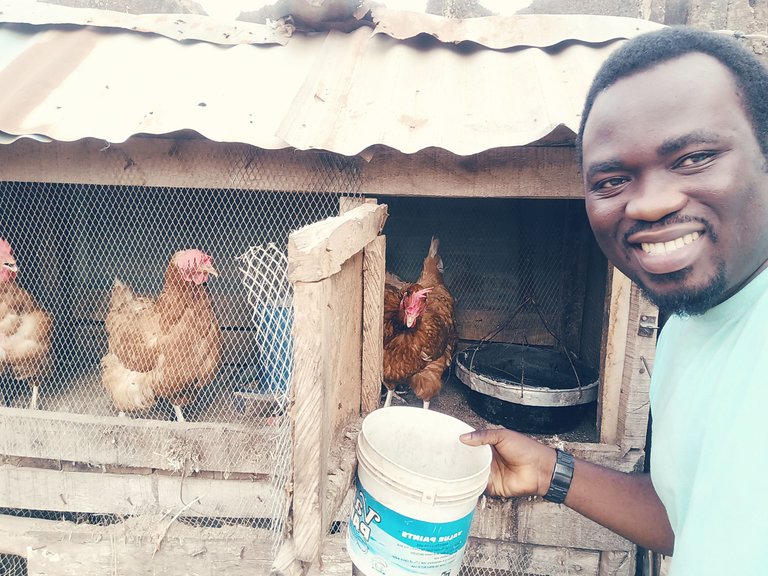 ---
---
---
Camera Details. ( Infinix Note 7 )
MAIN CAMERA
Quad 48 MP, f/1.8, # Camera Details. ( Infinix Note 7 )
MAIN CAMERA
Quad 48 MP, f/1.8, (wide), 1/2.0", 0.8µm, PDAF
2 MP, f/2.4, (macro)
2 MP, f/2.4Mobile, (depth)
2 MP, f/1.8, (dedicated video camera) - 128/6 model only
Features Quad-LED flash, panorama, HDR
Video [email protected]
SELFIE CAMERA
. The n
Single 16 MP, f/2.0, 26mm (wide), 1/3.06", 1.0µm
Video [email protected]
---
Thanks For Stopping by And checking Out My Blog 📝📖🗒️
---
Original content by me, @mattsanthonyit
---
Please important note▶️, order than any stated link in my post otherwise every other photographs used in my posts are originally taken and owned by me @mattsanthonyit, if you like them and wish to use any of my images please contact me privately. Thanks🔛.
🗓️Date Capture: 4/12/2022. 📸Medium capture: Infinix Note5 Smartphone. 🌍Location: Ilorin.Kwara State. Nigeria. 🕰️Time:7:24pm ⚡Posted with: peakd.com
---
If you actually like what you see😃😄😉,watch📷📺📸 and read📖📋 I would equally be grateful for an upvote♥️⚡ a very cool comment under my comment box or a reblog 🌀😏 for everyone to see ... and perhaps maybe you would like to follow me for more of my Post to show on your own feeds. Don't miss any of my Post.🔝. Special thanks to all who put big smiles on my face with Auto Upvote for always being supportive to me 💞💯.
Twitter:
Check out Matthew O. Akinlotan [peakd @mattsanthonyit ] (@mattsanthonyit): https://twitter.com/mattsanthonyit?s=09
---
Instagram:
https://instagram.com/officialoluwagb...
---
YouTube:
[https://m.youtube.com/channel/UCPBPk8al3dnLy5xAWnbWT1w
---
Facebook:
( https://mobile.facebook.com/akinlotan...)
---
Hive:
---
⬇️⬇️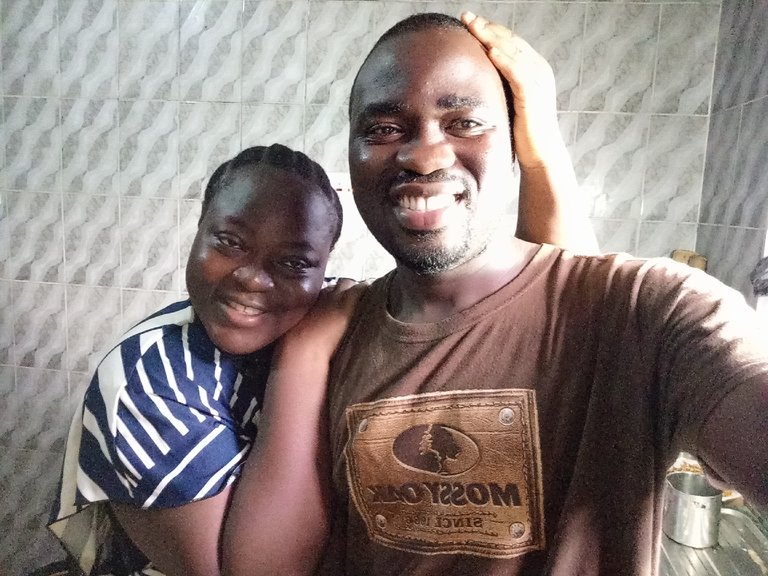 Matthew is a farmer and lover of Hive. HIVE has really helped my life to grow more healthier than I was, HIVE testimony. I'm a Dad, husband and a hustler. Farmer who loves animals, he practice what he preaches . He is also a Photographer, Traveller , Mr Chef ( Loves Cooking) and above all, he is a blogger and a vlogger♣️♠️
---
---