I'm So Happy With The Viable Healthy Seeds From The Agric Store || The Quick Growth And Development From The Spinach 🌿🌱🌿 Family.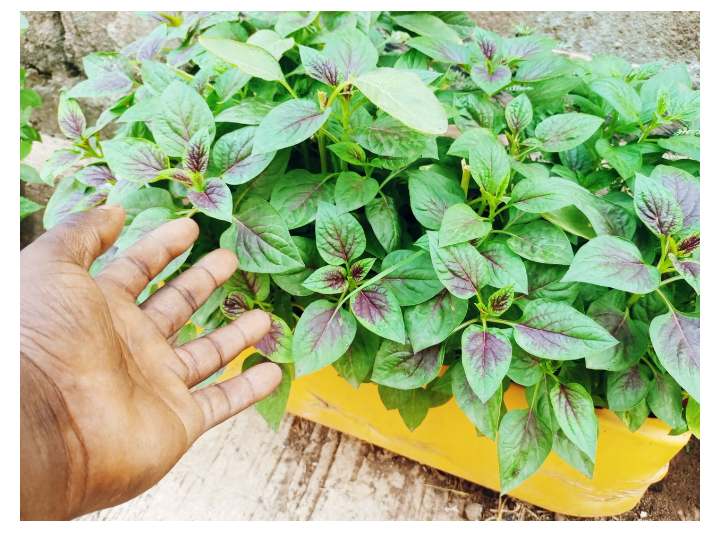 Hello Hivers 💕💘,
The way you bring up yourself into a very wide range of great mentality is highly known through so many diversity while growing up. Farming is one thing that helps a lot even to survive day-to-day activities although you need to get up with so many branches of agriculture that will bring out the beauty in you and also your creativity in you. This agricultural maybe inside you even when you are born but there is always the good side of it when you practice that what you have learnt so many years ago or recently it will give you more boldness to forge ahead it is never easy but as for a very good farmer you need to erase the negative part of life. Doing this will activate does positive enzymes and you day after day. I got so many inspiration to do a lot of Farming activities even while I'm still in the farm. How?
Setting up my own personal goal of creativity means a lot so whenever I'm on the farm it gives me more good positive vibe to carry out another type of creativity which will accommodate more good activities. Take for instance when I first of all created the time to plant some green vegetables instantly I remembered some other seeds again before I could not do it I've already started cultivating a little bit of land in a mobile seedbed which I'm going to use for it. Likewise another transplant was also on my mind. So a lot of activities keep on going over and over. With the look of things I'm so happy with the results of this particular green vegetable called Lagos spinach. It has so many names but I prefer to call it this way. It also has a native name called Efo Soko. Most people use this as a very good vegetable soup which is very delicious I'm going to show you once in a while I guess is being cooked officially so stay tuned to my page and activities.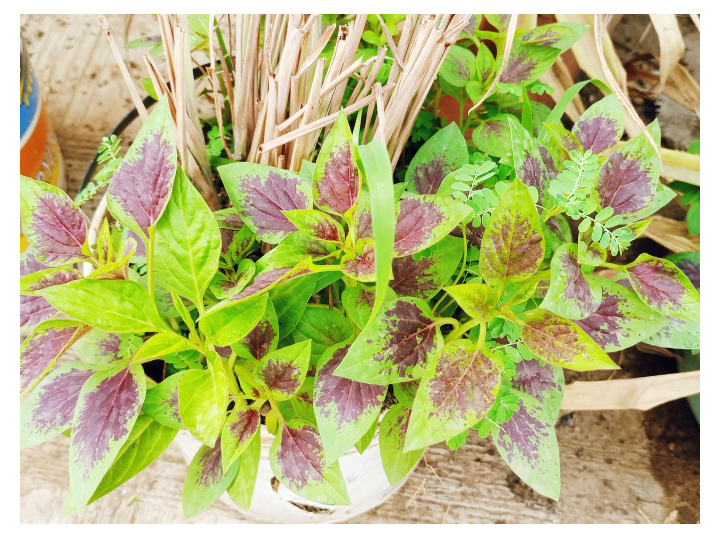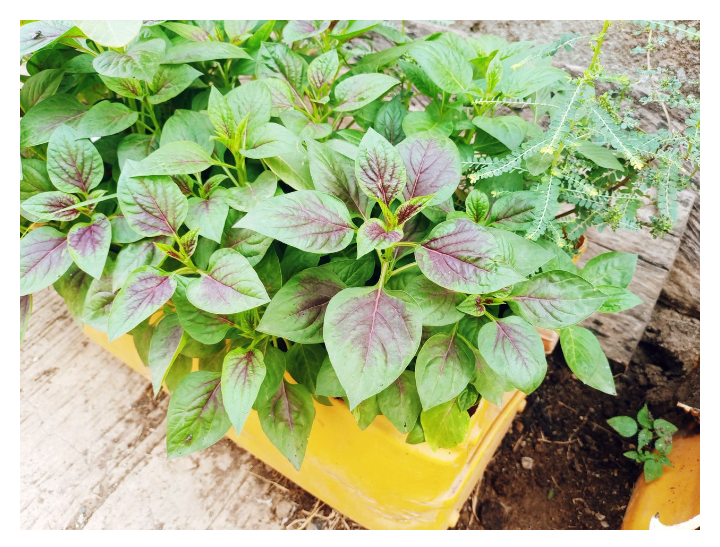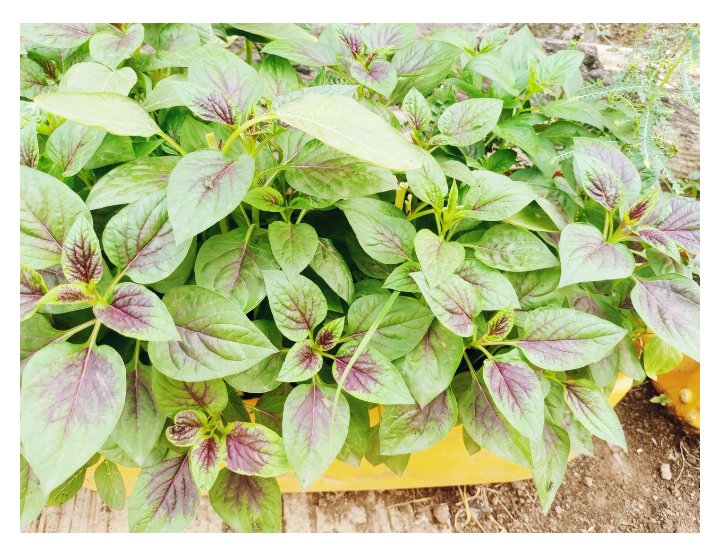 When you plant your own seed you observe that they are sometimes it may not grow very well as you expected what you need to do is to come down and do some other necessary things such as increase the good healthy soil formation by applying organic fertilizer but I will say you do this early before you start your planting. It is absolutely recommended that way.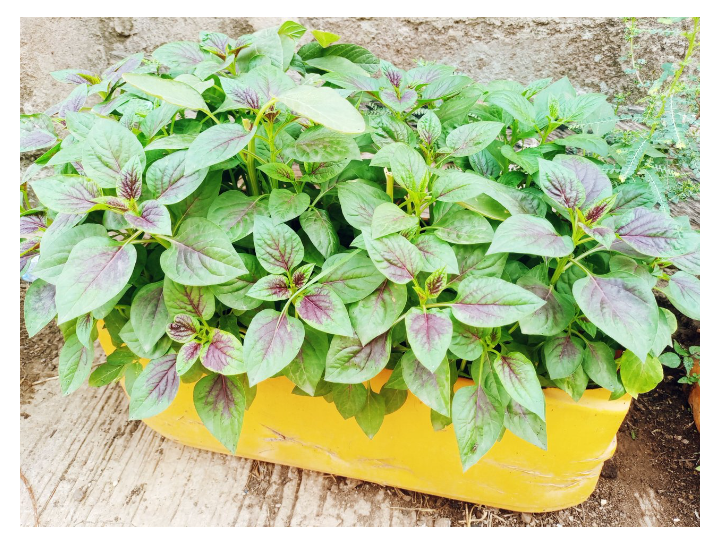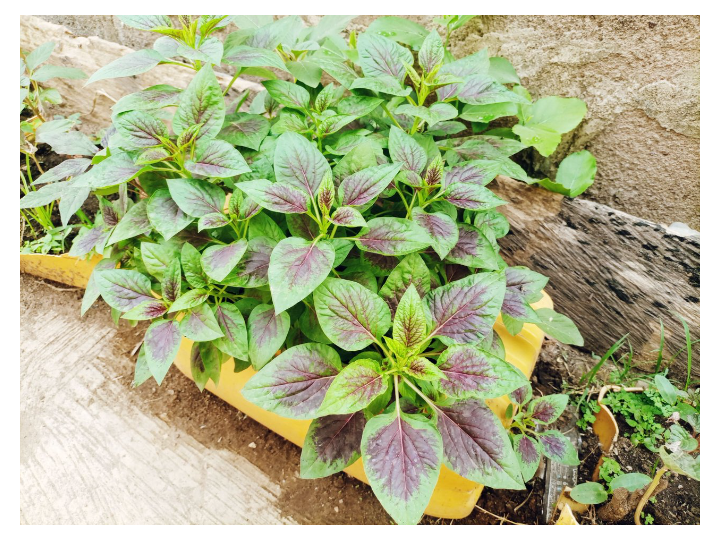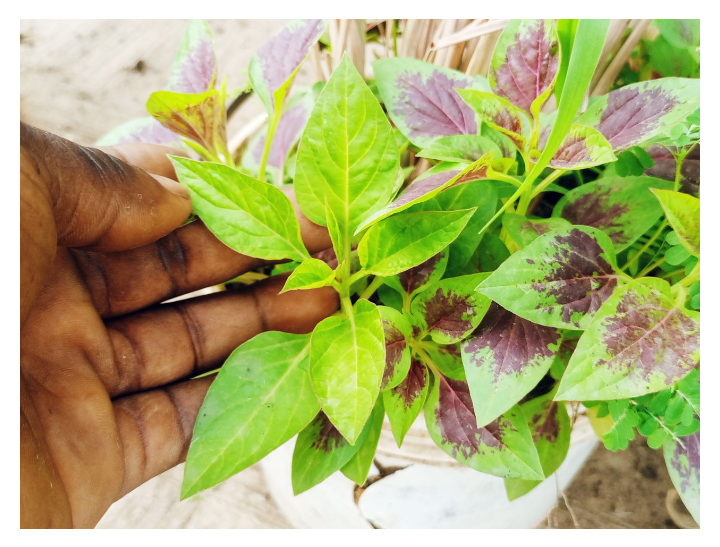 I also do the application of organic fertilizers randomly when I see that the growth has been slow down for some days and yes it has a lot of water to survive and to grow very well.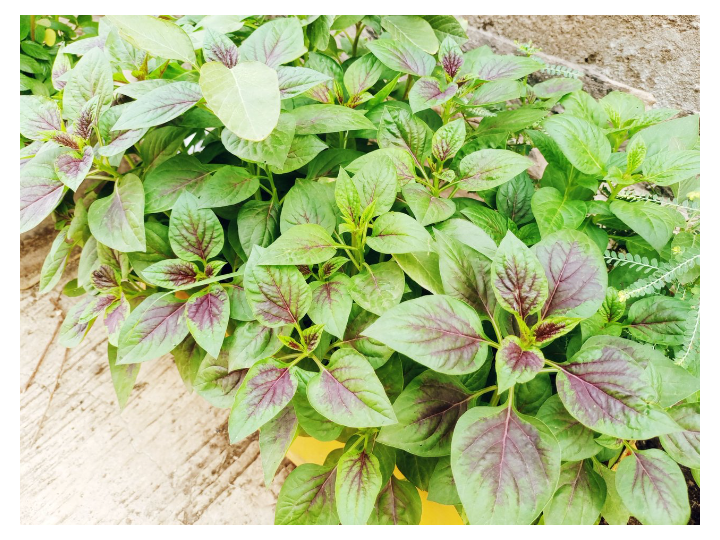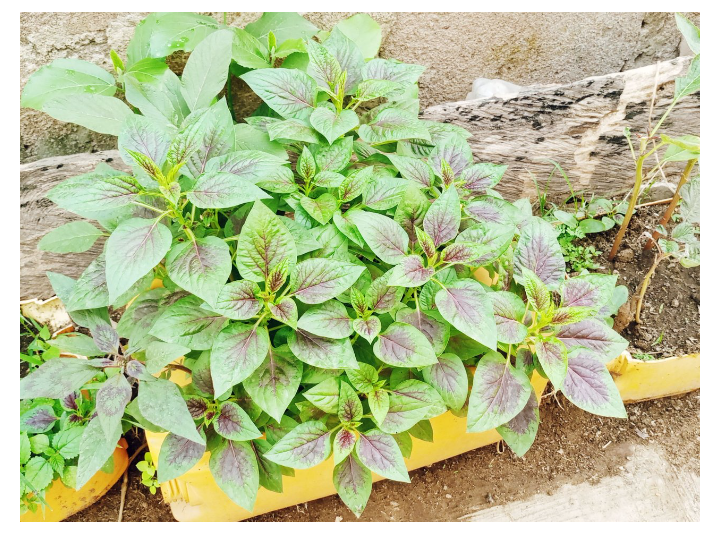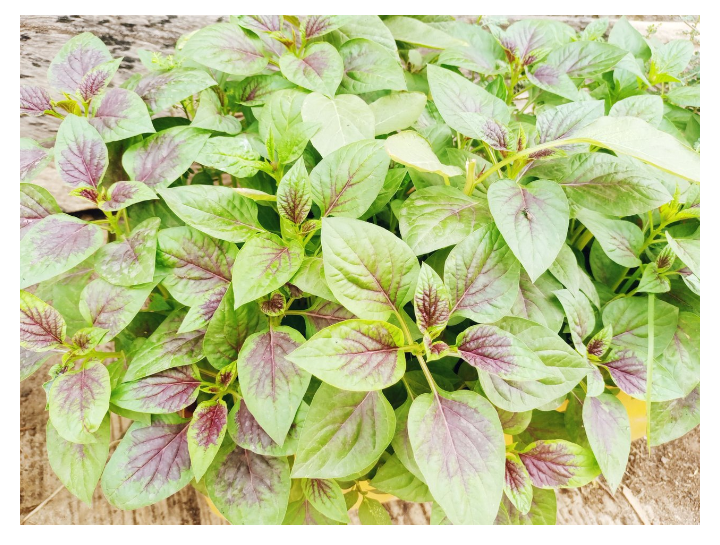 Kind of seed you plant also matter a lot because we have some seeds that are very good and viable in terms of growth and germination. I've done some plant in some months ago which I did and also made his trip to another state or coming back I find out that those seed were dead. so you need to choose wisely when planting your seed it's very necessary and it will also improve your farm as a farmer.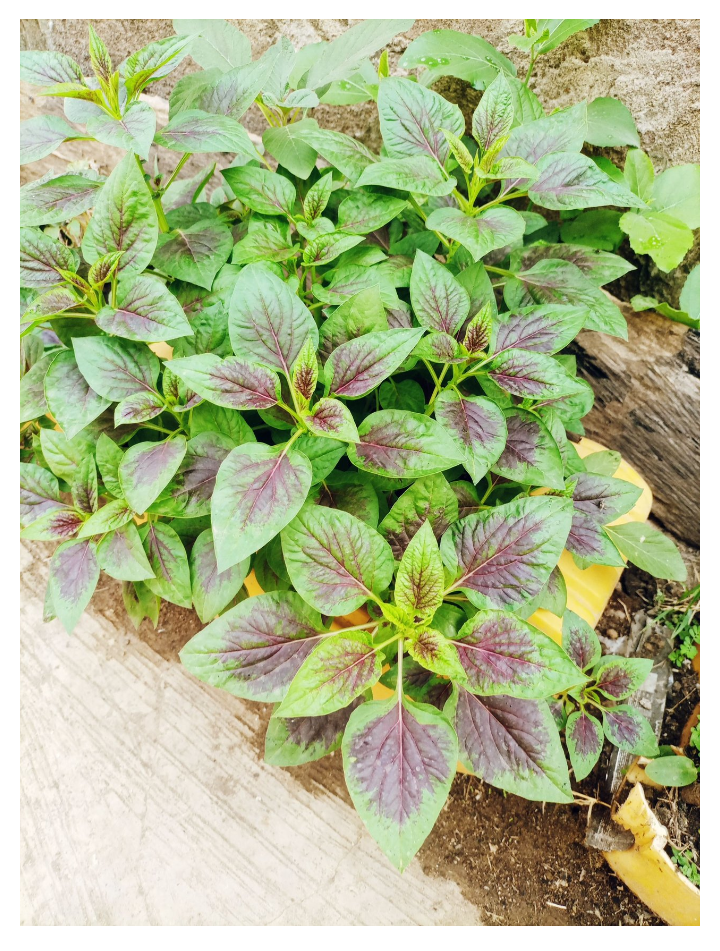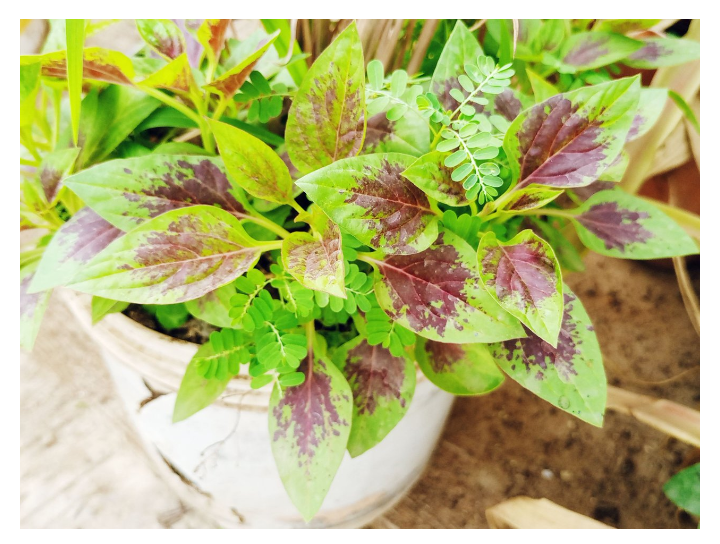 Phone Speculations
MAIN CAMERA
Quad 48 MP, f/1.8, # Camera Details. ( Infinix Note 7 )
is ideal see a
SELFIE CAMERA
. The n
Single 16 MP, f/2.0, 26mm (wide), 1/3.06", 1.0µm
Video [email protected]
---
Thanks For Stopping by And checking Out My Blog 📝📖🗒️
---
Original content by me, @mattsanthonyit
---
Please important note▶️, order than any stated link in my post otherwise every other photographs used in my posts are originally taken and owned by me @mattsanthonyit, if you like them and wish to use any of my images please contact me privately. Thanks🔛.
---
🗓️Date Capture:26/2/2023. 📸Medium capture: Infinix Note5 Smartphone. 🌍Location: Ilorin.Kwara State. Nigeria. 🕰️Time:7:16am ⚡Posted with: peakd.com
---
If you actually like what you see😃😄😉,watch📷📺📸 and read📖📋 I would equally be grateful for an upvote♥️⚡ a very cool comment under my comment box or a reblog 🌀😏 for everyone to see ... and perhaps maybe you would like to follow me for more of my Post to show on your own feeds. Don't miss any of my Post.🔝. Special thanks to all who put big smiles on my face with Auto Upvote for always being supportive to me 💞💯.
Twitter:
Check out Matthew O. Akinlotan [peakd @mattsanthonyit ] (@mattsanthonyit): https://twitter.com/mattsanthonyit?s=09
---
Instagram:
https://instagram.com/officialoluwagb...
---
YouTube:
[https://m.youtube.com/channel/UCPBPk8al3dnLy5xAWnbWT1w
---
Facebook:
( https://mobile.facebook.com/akinlotan...)
---
Hive:
---
⬇️⬇️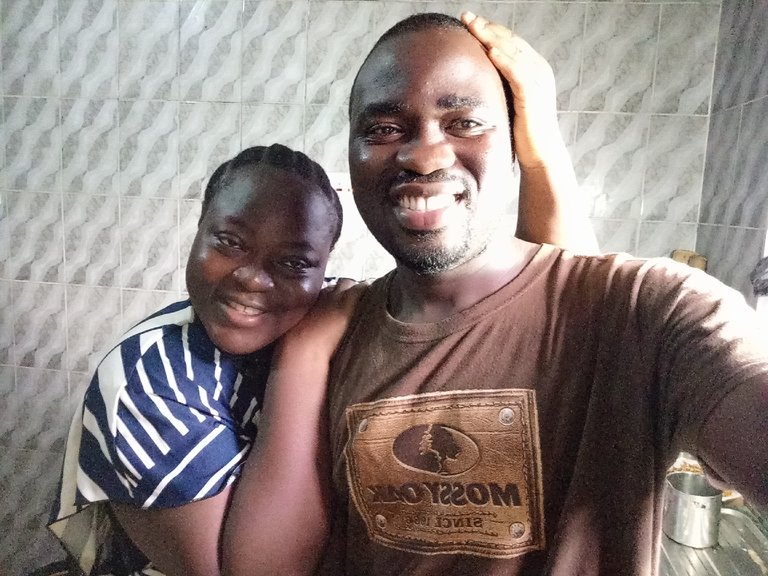 Matthew is a farmer and lover of Hive. HIVE has really helped my life to grow more healthier than I was, HIVE testimony. I'm a Dad, husband and a hustler. Farmer who loves animals, he practice what he preaches . He is also a Photographer, Traveller , Mr Chef ( Loves Cooking) and above all, he is a blogger and a vlogger♣️♠️
---
---