Learning From Past Experience, Rearing Animals With Food And Fruit Waste || Rabbit 🐇🐰 Rearing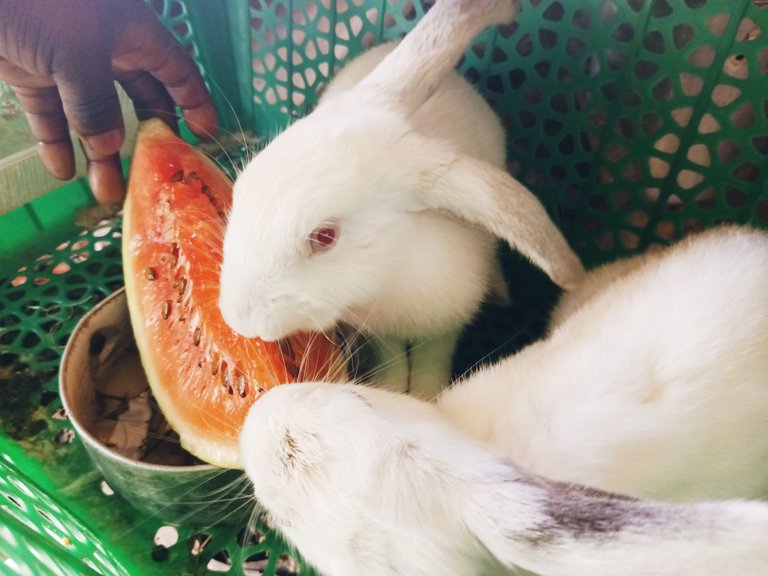 Hello Hivers 💕💘,
There is always a very good step to take when you are hearing animals generally speaking and it will not affect your work schedule yet it will add more juice to your work and make things work absolutely well. Although sometimes when you go in search of this waste which most people cannot endure to search for which is fruit waste. I always love to explore with giving more experience and sharing pictures of how things works. I always love to go to the fruit sellers to buy waste for my animals. Yes nothing goes for nothing that was one time I went to the fruit seller and he purposely requested for money and I paid for it meanwhile it was off Bagco sack full of waste such as watermelon waste, cucumber waste, carrot, garbage and so on. It was full of so my name fruit waste but at the end I paid for the services render. But now I took just little of the watermelon I bought for my own consumption to feed my rabbit which has stayed 3 to 4 days. This is why nothing is always a waste for me entirely. I took some pictures of how it went feeding them carefully. Although they are new to fruit consumption.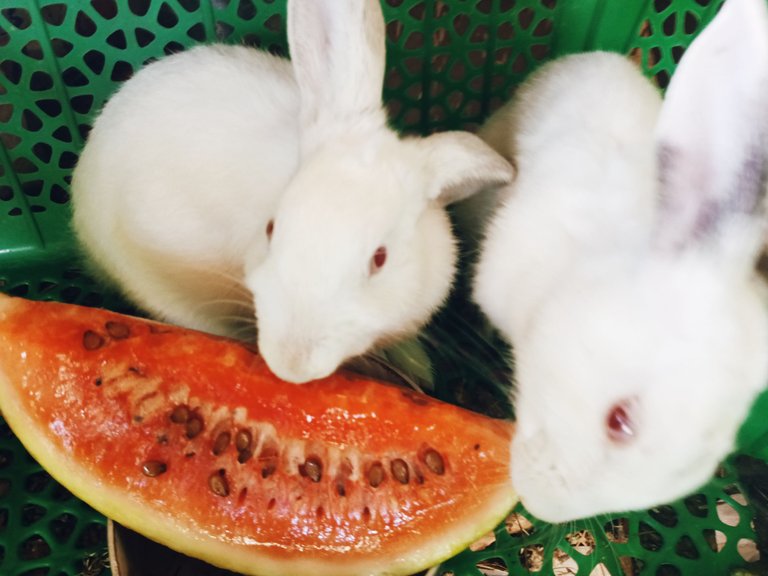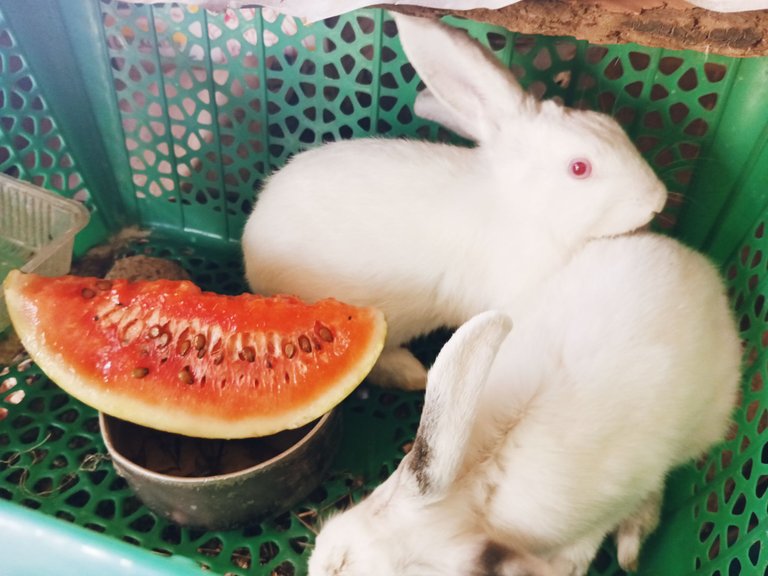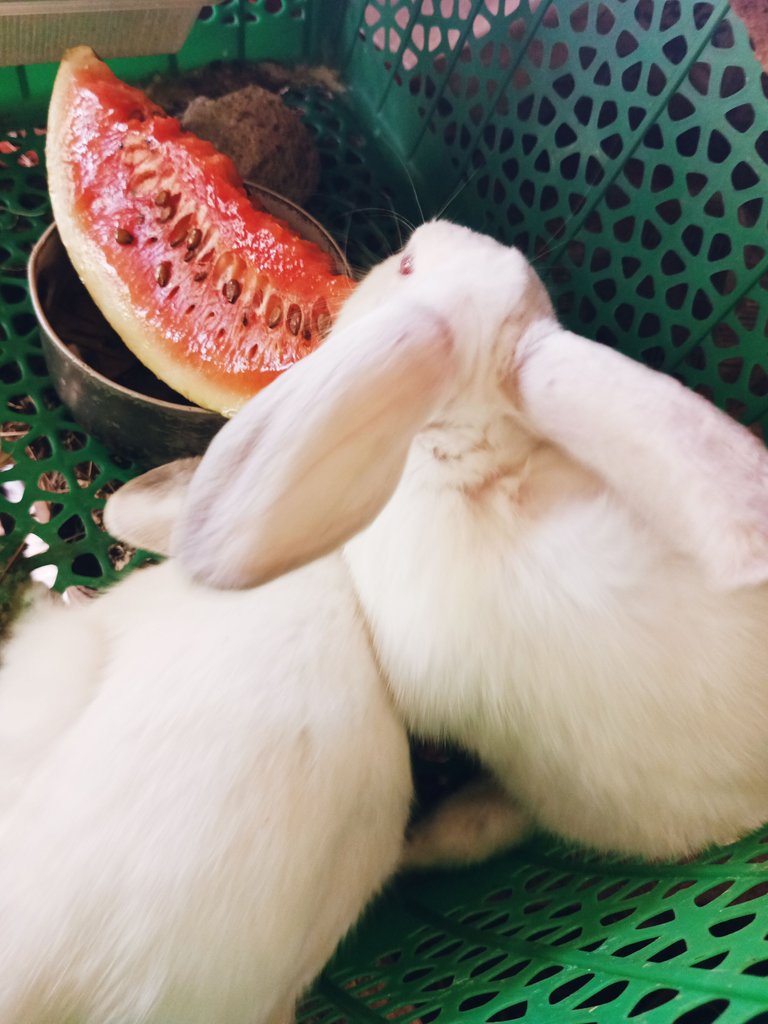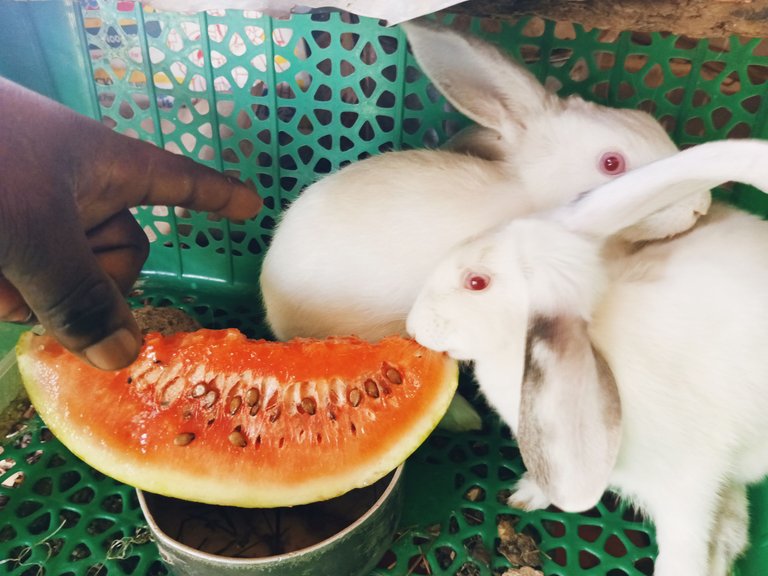 Introducing the rabbit 2 fruit consumption should be as easy and steady. For them to start eating up the fruits you need to be more steady and have more patience in doing this. It is a task. You need to be gentle observe and learn more.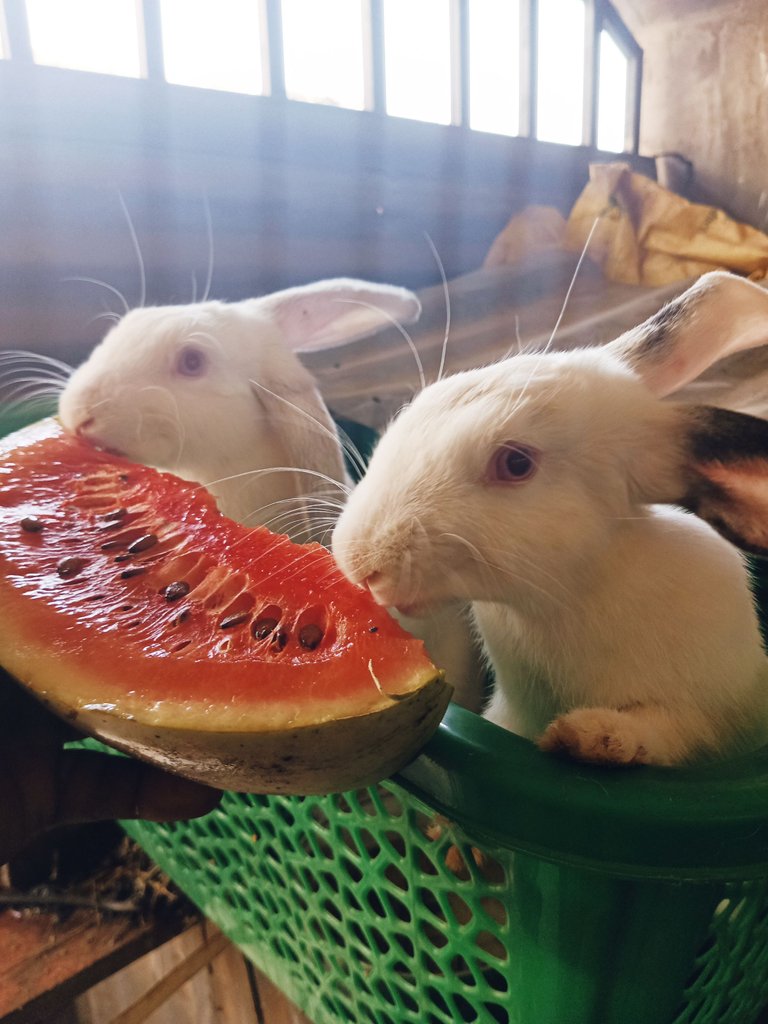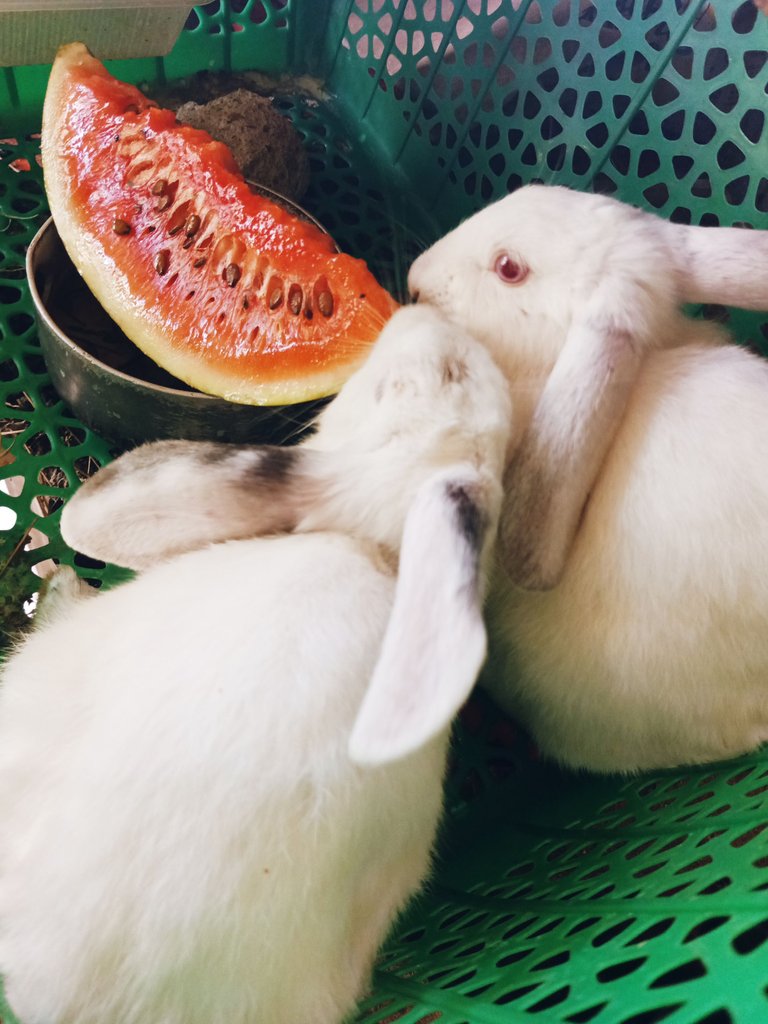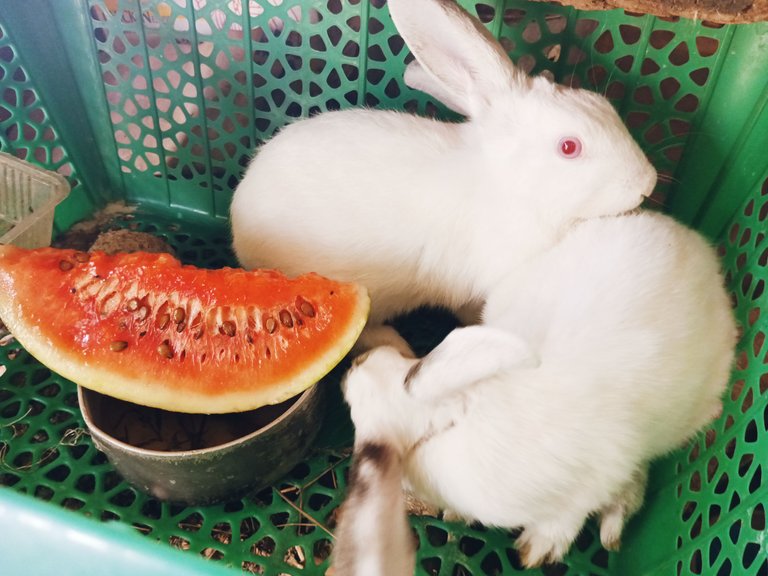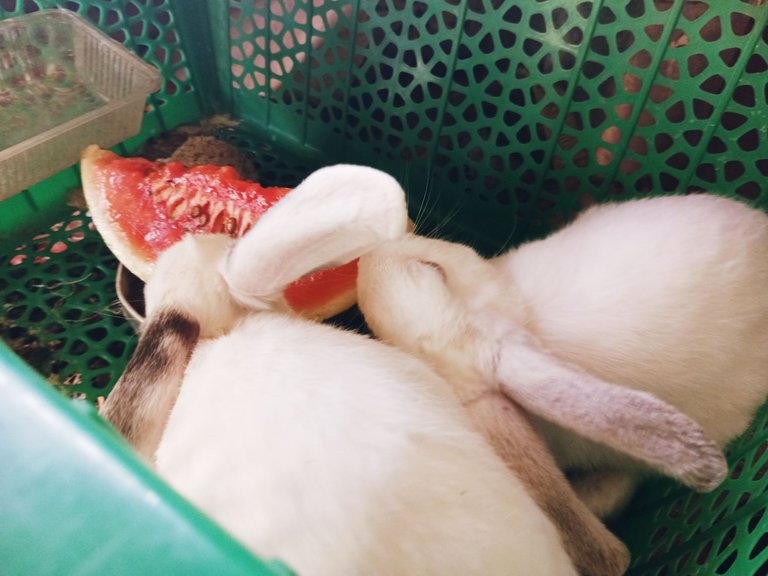 I love to feed my rabbit with so many nutritious food and feed which in one way or the other may be difficult for some of us to come by. Like I said earlier sometimes I pay for the services being rendered for before I park the fruit wastes from the sellers. your own case you can't make it just watermelon waste and it will be steady. Steady I mean constant.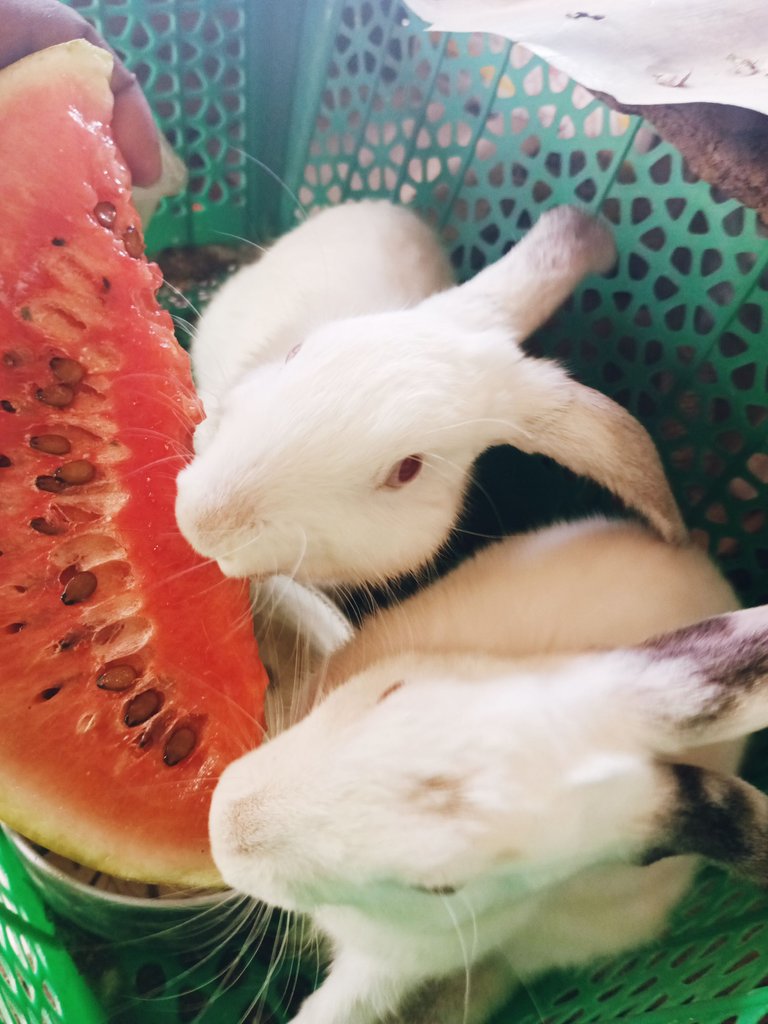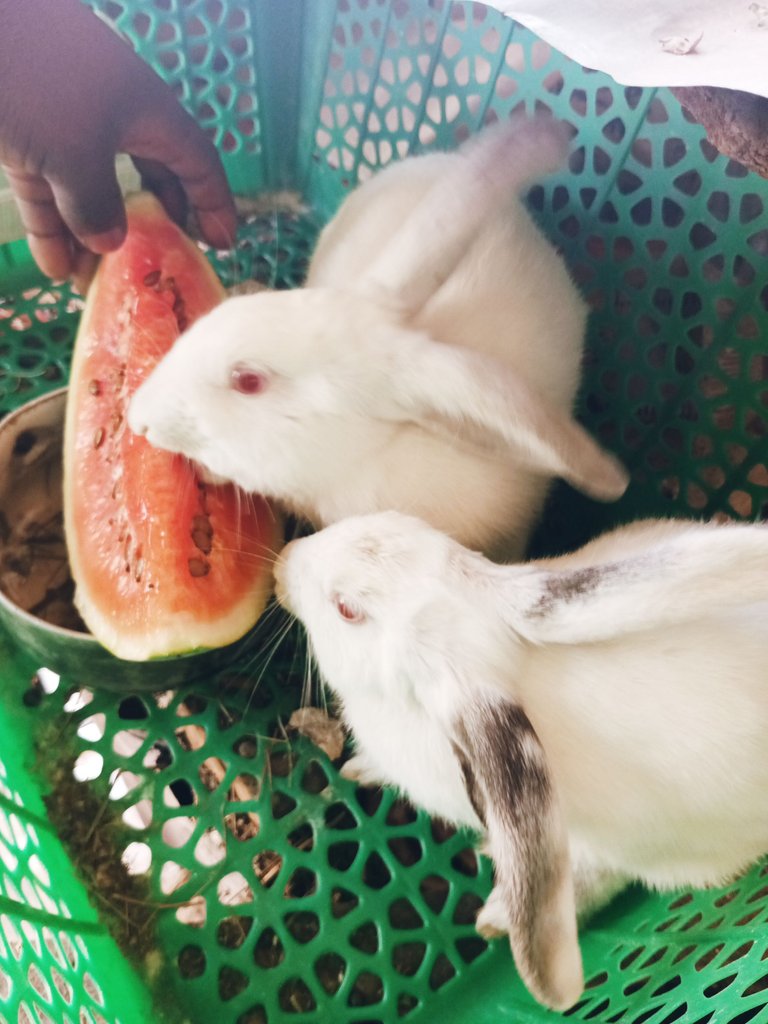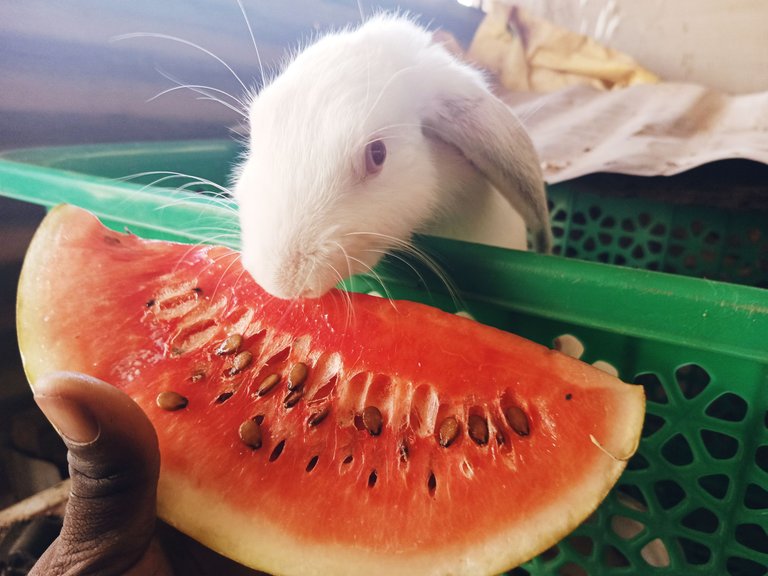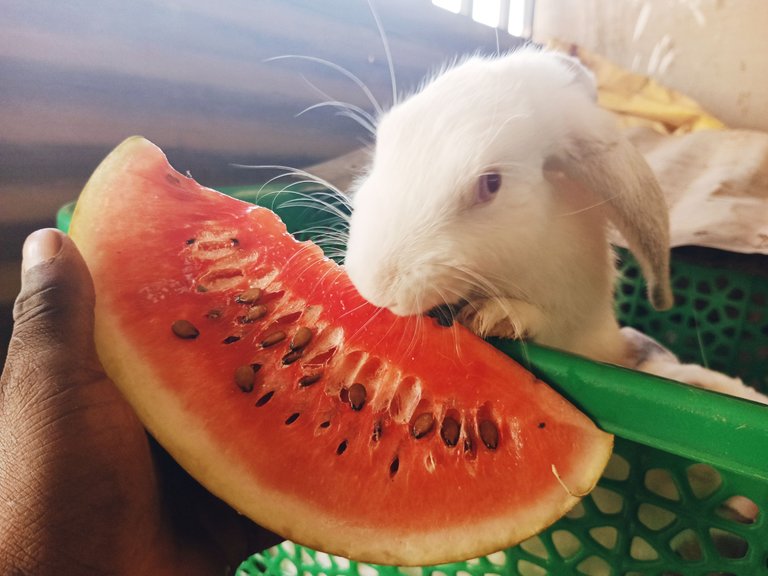 spending more time with your animals feeding them with new seed or fruit is highly recommended simply because when you first of all by your animals you may stick with one or two feed or legumes. Yet gradually he proceeded and engage yourself in more food and fruits that is readily available for you. watermelon and some other fruit can be given to your animals most especially rabbit confidently without any side effect.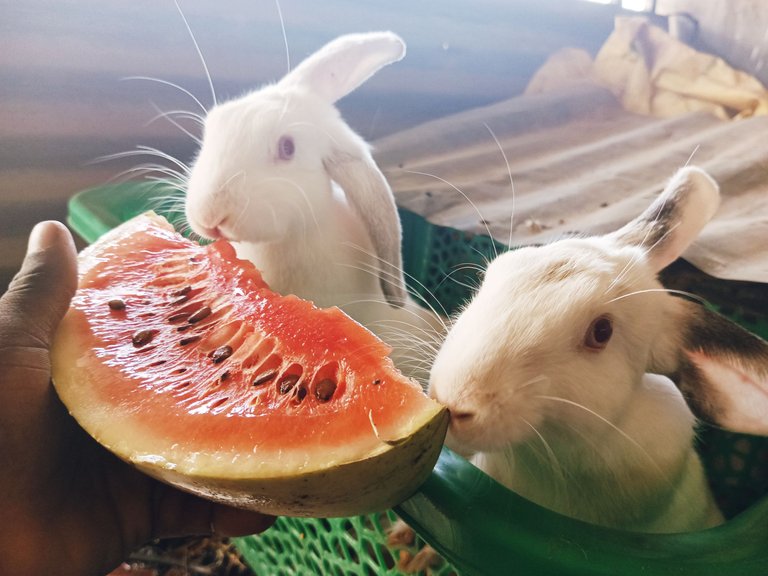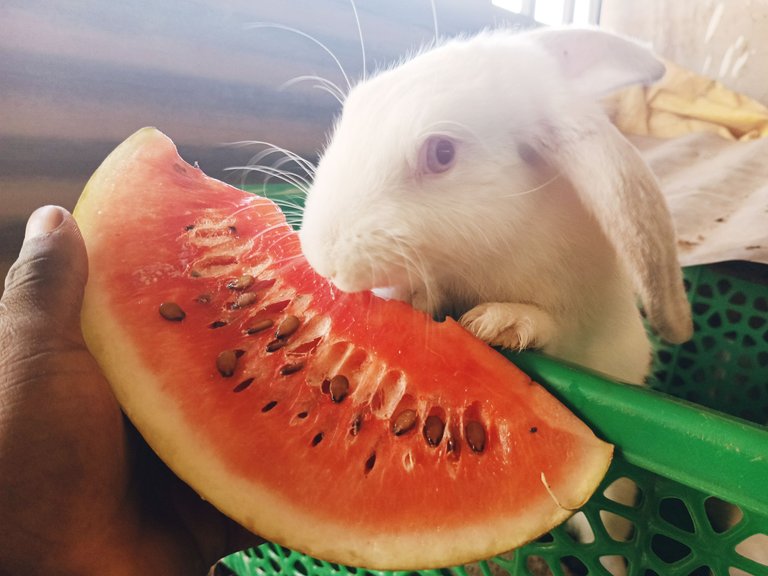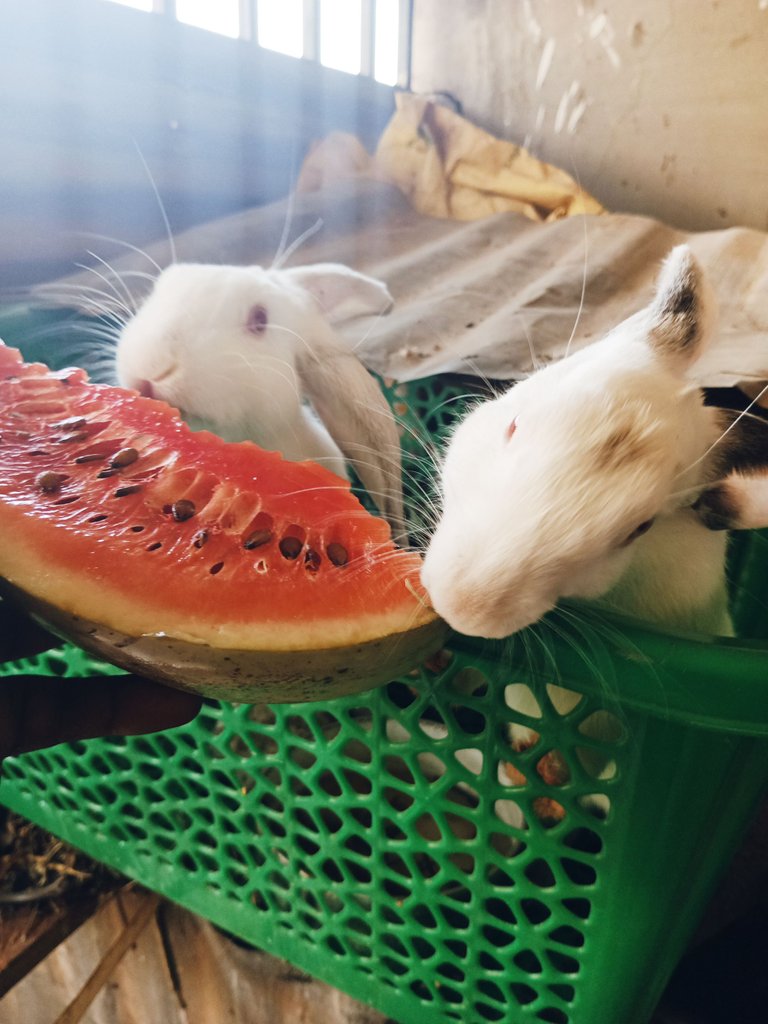 you can as well be more creative in rearing your animals through giving them what you can simply afford from your immediate environment. sometimes it is not easy and Dylan animals as a farmer but when you can be more creative in what you do learning everyday it takes a lot of greatness.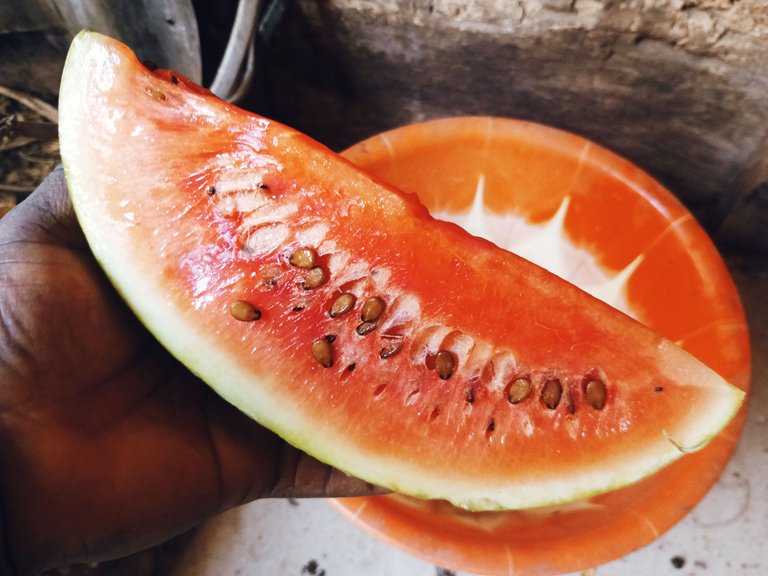 Phone Speculations
MAIN CAMERA
Quad 48 MP, f/1.8, # Camera Details. ( Infinix Note 7 )
is ideal see a
SELFIE CAMERA
. The n
Single 16 MP, f/2.0, 26mm (wide), 1/3.06", 1.0µm
Video [email protected]
---
Thanks For Stopping by And checking Out My Blog 📝📖🗒️
---
Original content by me, @mattsanthonyit
---
Please important note▶️, order than any stated link in my post otherwise every other photographs used in my posts are originally taken and owned by me @mattsanthonyit, if you like them and wish to use any of my images please contact me privately. Thanks🔛.
---
🗓️Date Capture: 19/3/2023. 📸Medium capture: Infinix Note5 Smartphone. 🌍Location: Ilorin.Kwara State. Nigeria. 🕰️Time:6:36pm ⚡Posted with: peakd.com
---
If you actually like what you see😃😄😉,watch📷📺📸 and read📖📋 I would equally be grateful for an upvote♥️⚡ a very cool comment under my comment box or a reblog 🌀😏 for everyone to see ... and perhaps maybe you would like to follow me for more of my Post to show on your own feeds. Don't miss any of my Post.🔝. Special thanks to all who put big smiles on my face with Auto Upvote for always being supportive to me 💞💯.
Twitter:
Check out Matthew O. Akinlotan [peakd @mattsanthonyit ] (@mattsanthonyit): https://twitter.com/mattsanthonyit?s=09
---
Instagram:
https://instagram.com/officialoluwagb...
---
YouTube:
[https://m.youtube.com/channel/UCPBPk8al3dnLy5xAWnbWT1w
---
Facebook:
( https://mobile.facebook.com/akinlotan...)
---
Hive:
---
⬇️⬇️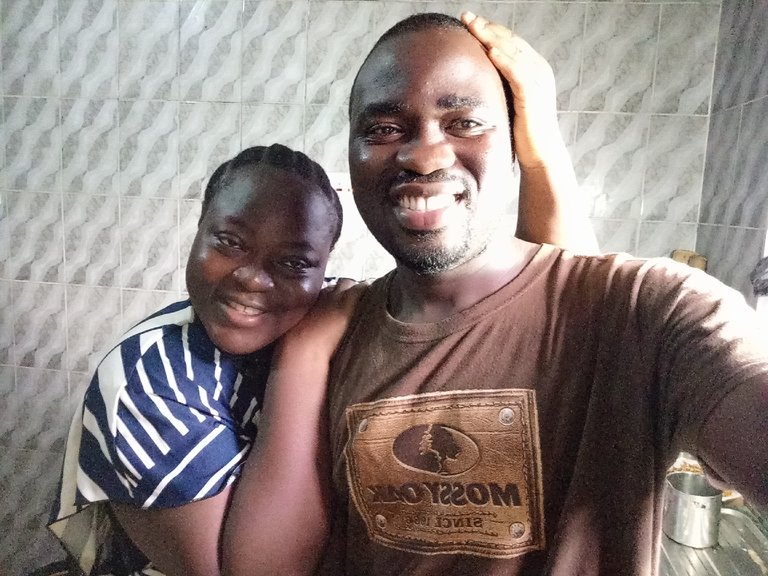 Matthew is a farmer and lover of Hive. HIVE has really helped my life to grow more healthier than I was, HIVE testimony. I'm a Dad, husband and a hustler. Farmer who loves animals, he practice what he preaches . He is also a Photographer, Traveller , Mr Chef ( Loves Cooking) and above all, he is a blogger and a vlogger♣️♠️
---
---