Ready For Another Great Decision Making In Agricultural Mindset Lifestyle Practical Aspect || Tips On How To Plant Fluted Pumpkin Seed Into The Nursery Section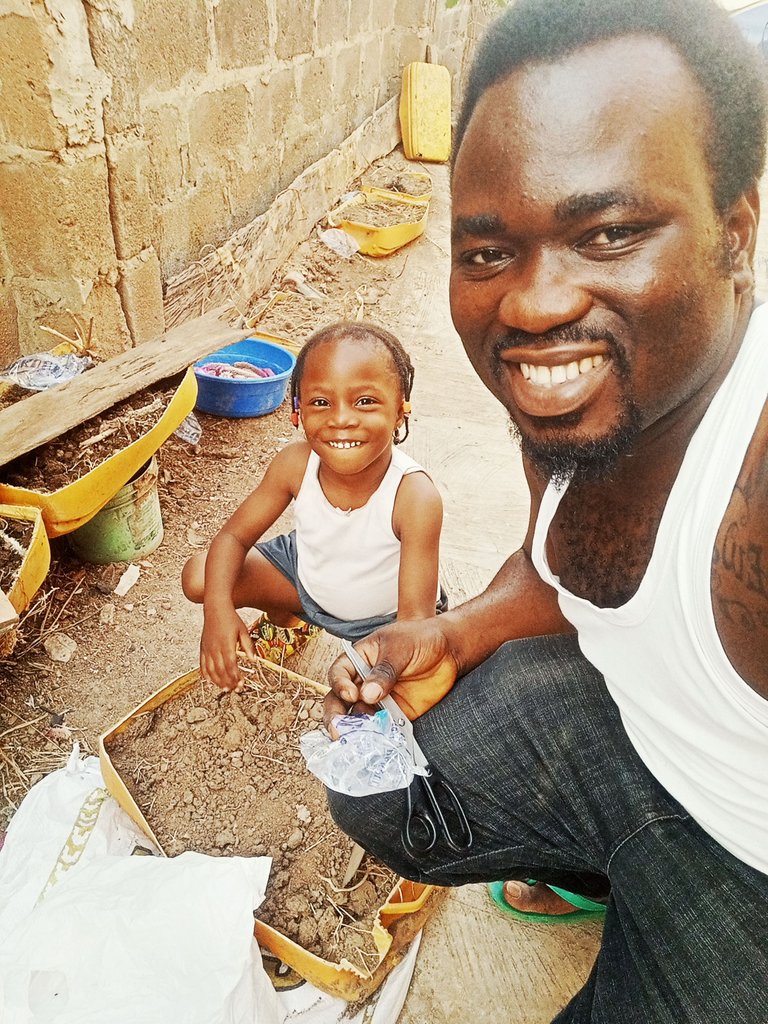 Hello Hivers 💕💘,
Getting some few items ready to go on ground to plant the new harvested fluted pumpkin seeds. I already made the harvest few days ago almost a week now and yes it is very ready to be planted. Here are some other things I needed to put in place for the Nursery bed.
It can be planted on the soil directly but when it is being planted inside the Mobile Seedbed it gives more joy , happiness and also good outfit for growth and development for more nutrients absorption. I did alot of research to be assure of what am saying. Yes, it either two way planting.
On the soil directly ( Direct showing)

Planting inside the Nursery bag.
WHAT TO PUT IN PLACE. || ITEMS READY TO USE.
Nylon bag.
Loamy-sandy soil.
Water.
Hand trowel.
Conducive Environment.
The viable fluted pumpkin seeds.
Scissors
Here are some pictures I took along the line while planting the seed.
PURE WATER SACHET.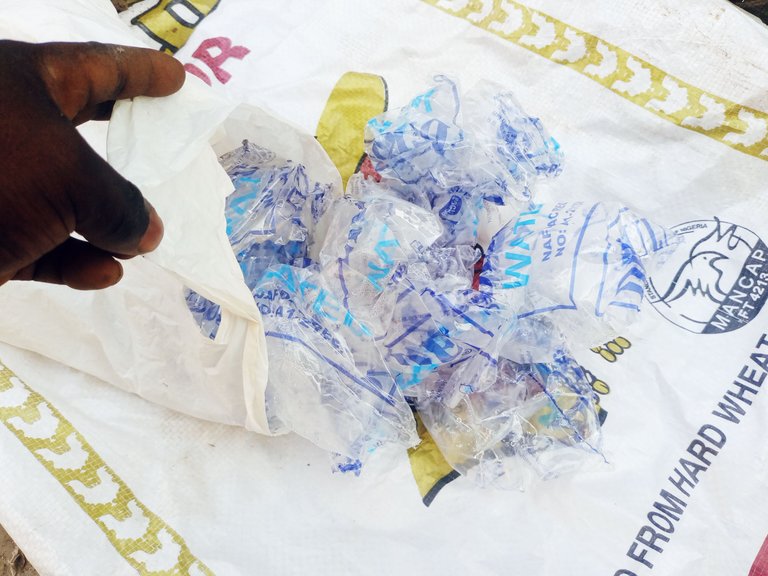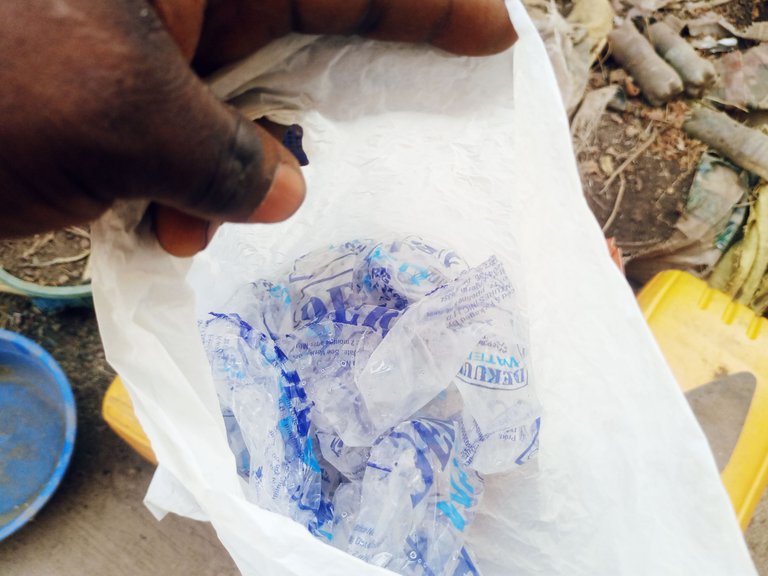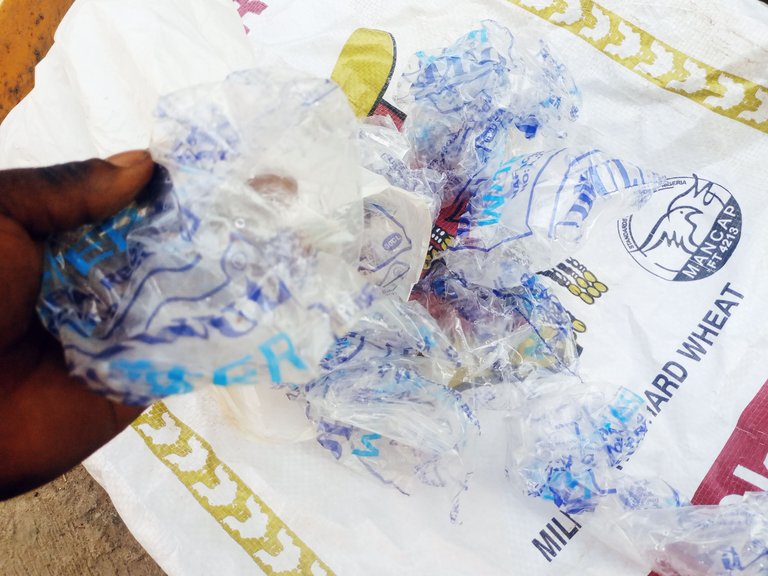 THE SOIL.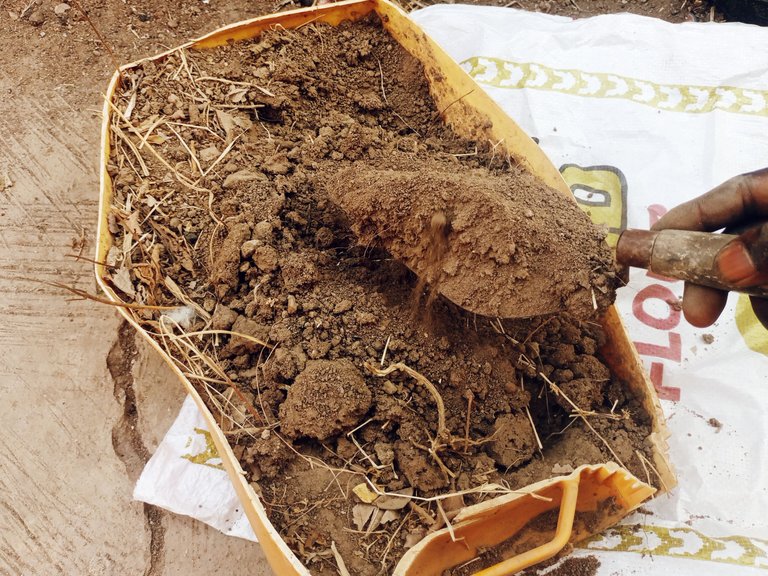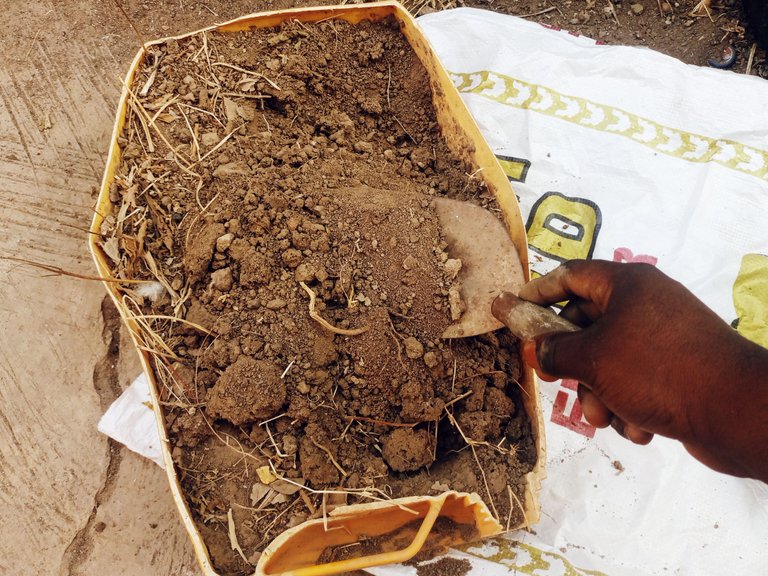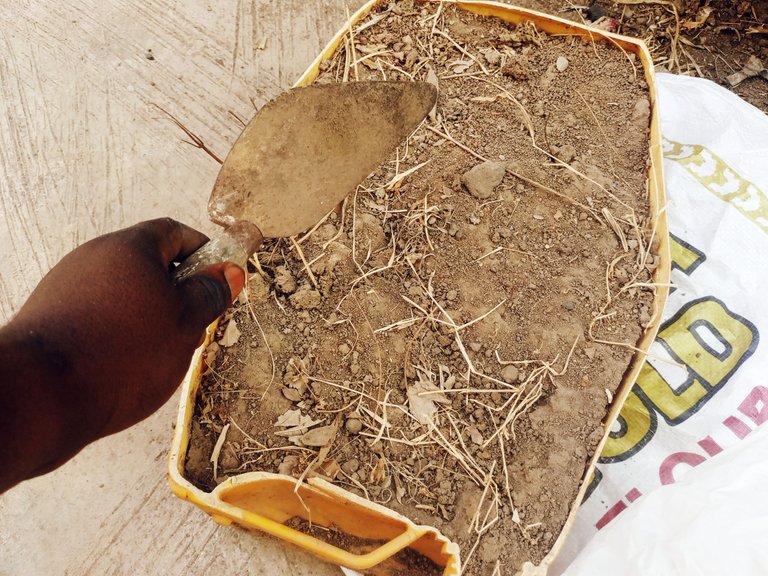 Doing some thorough examination on the soil first and picking out some big stones. It worked.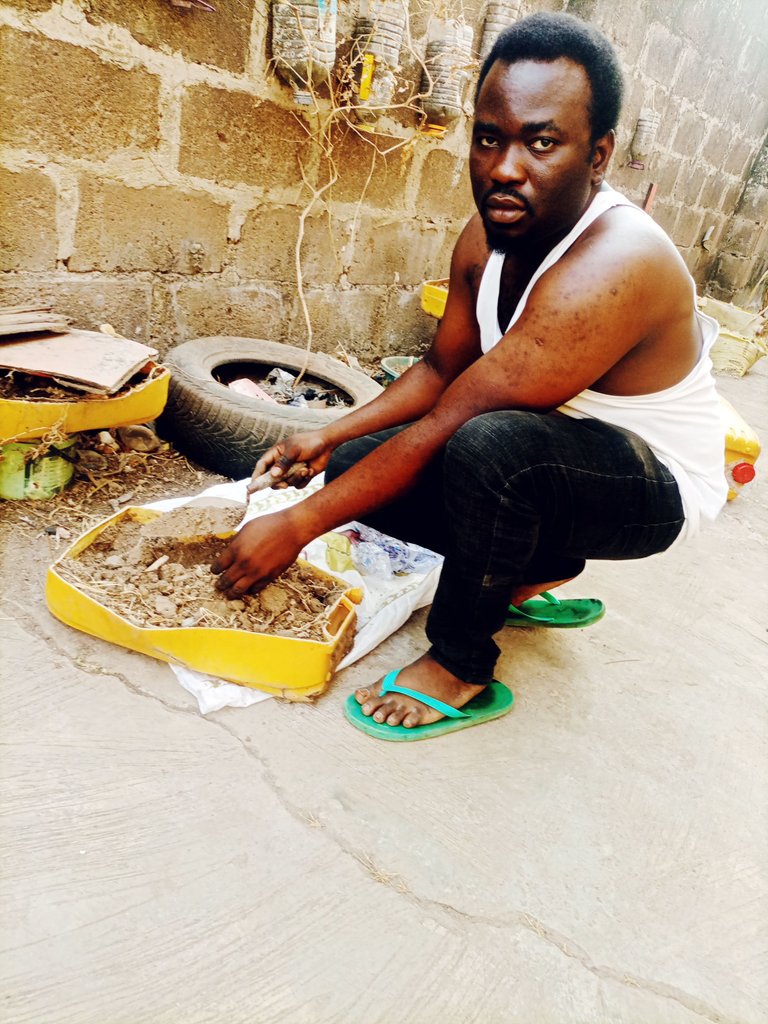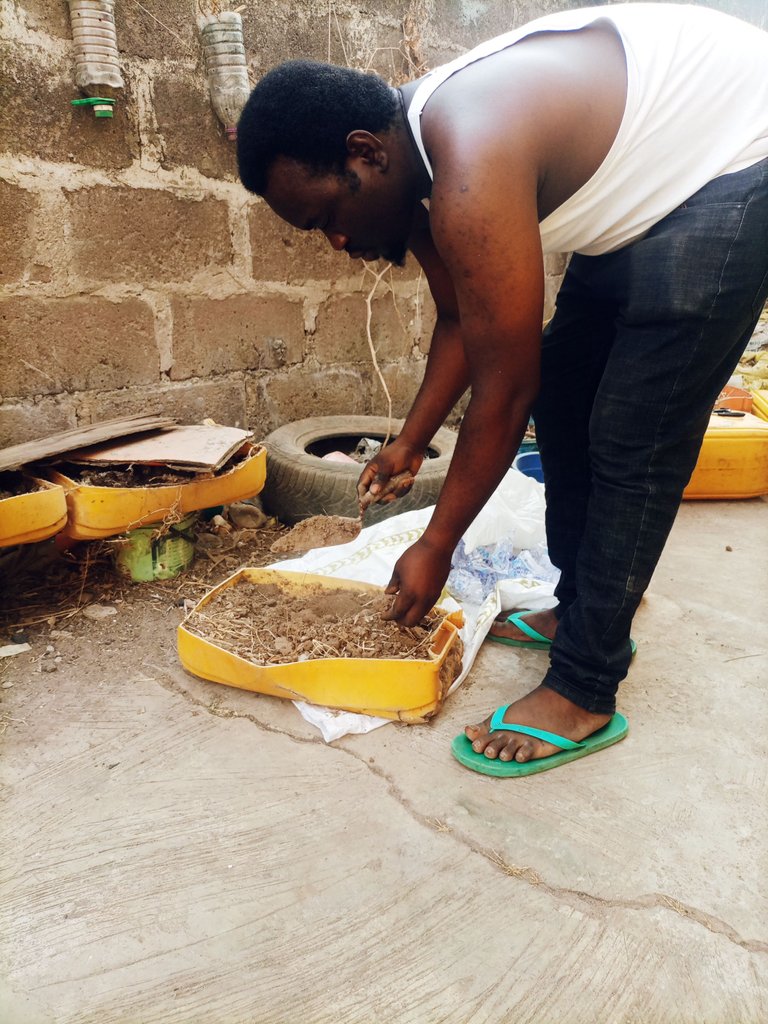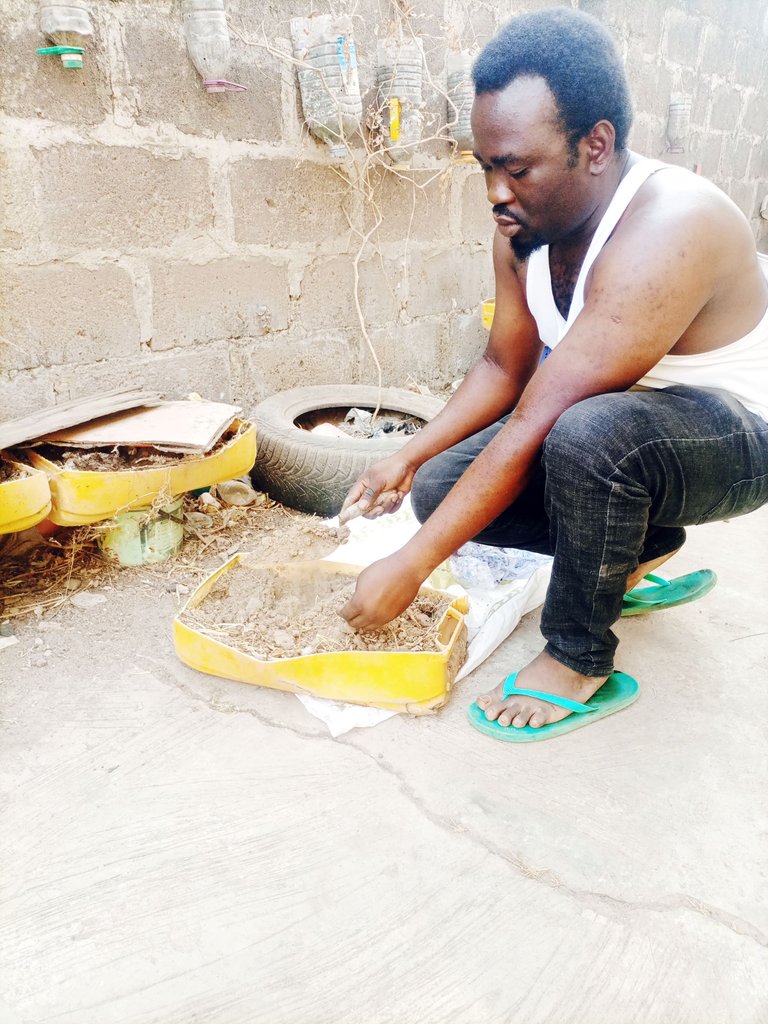 THE HAND TROWEL.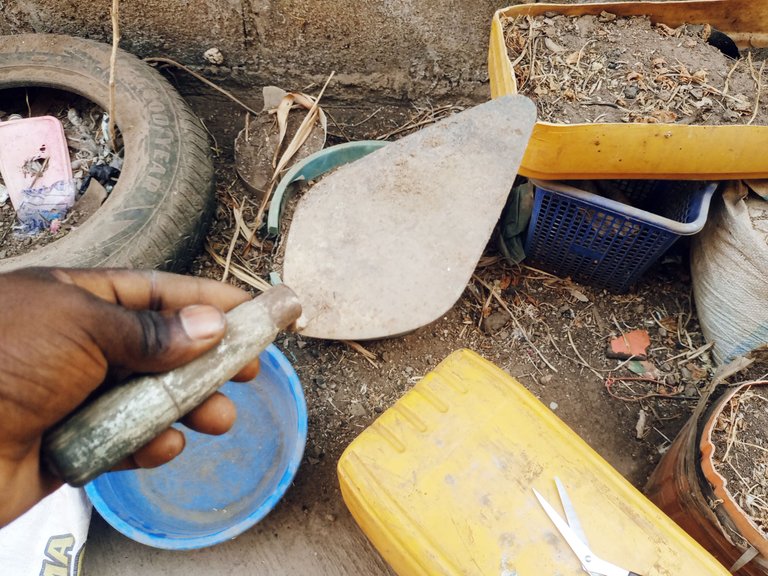 A CLEAN PLATFORM.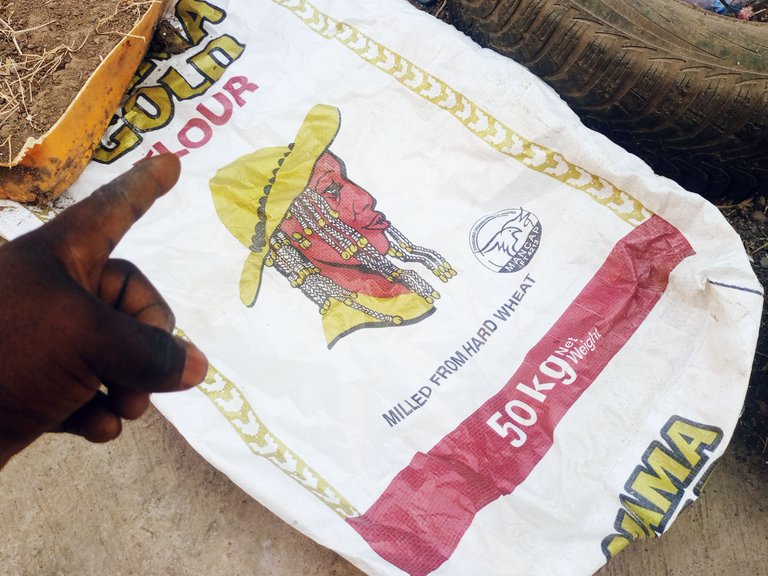 A BOWL.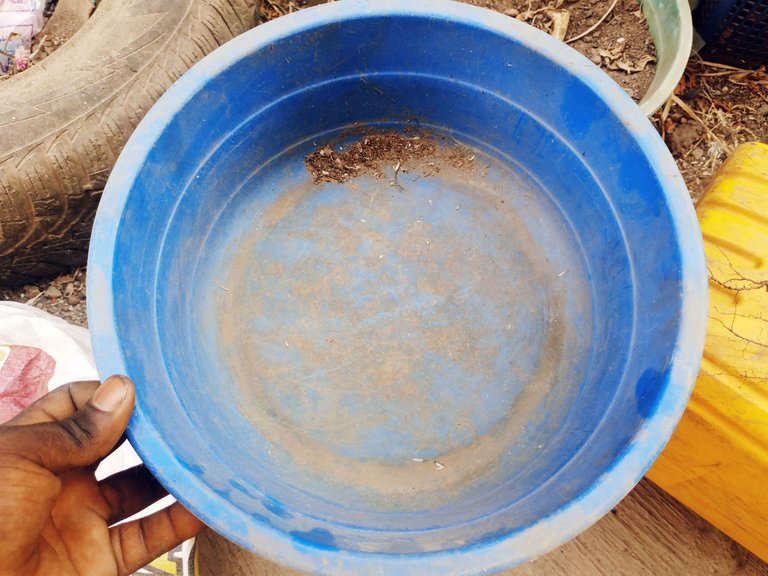 THE SCISSORS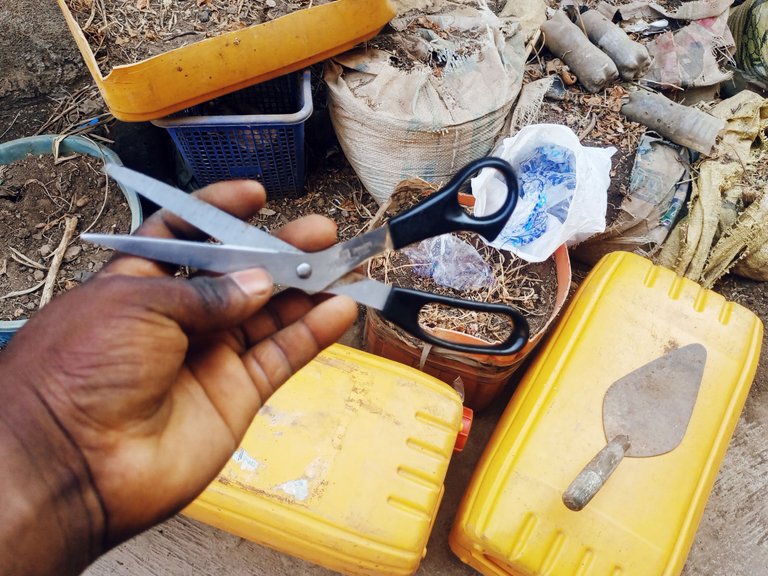 ---
---
---
The soil I happened to use has been there for a long period of time. So I needed to do alot of hand picking in other to sort them accordingly. It is very necessary.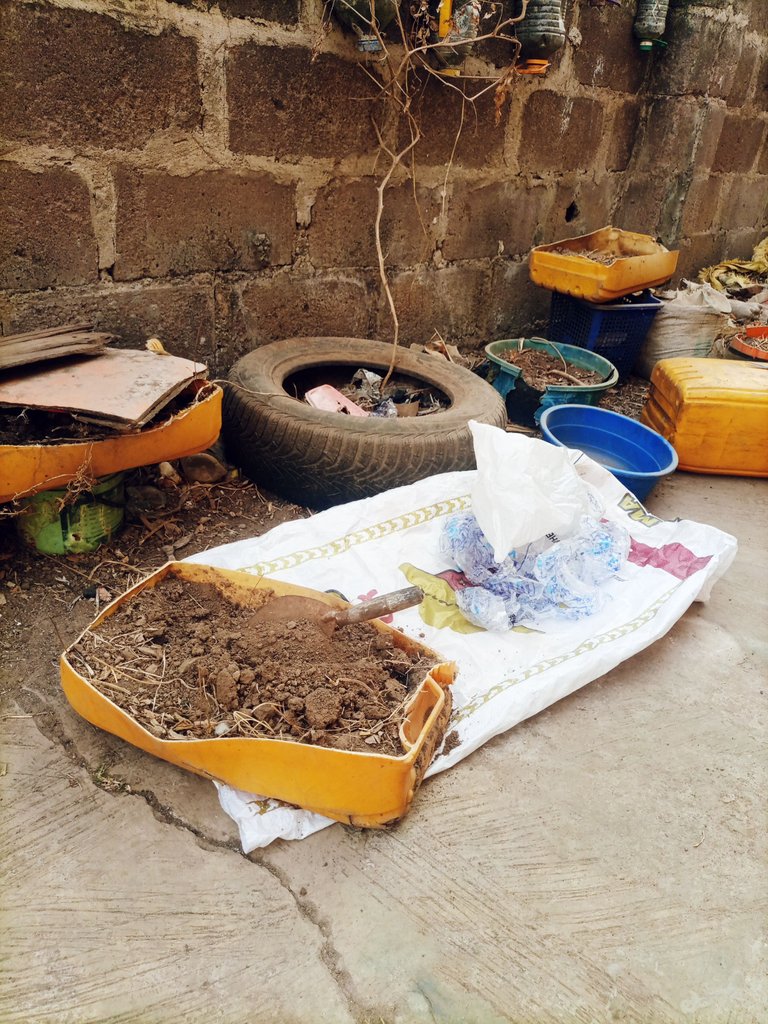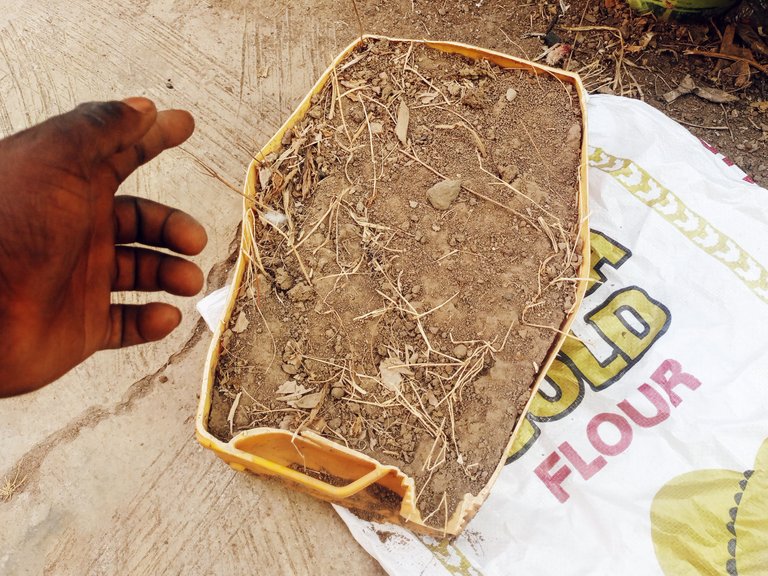 ---
---
---
Kid loves to give some help sometimes which I love in this our own time. When they ask for it. You give it to them. It is a very good idea and great logic when your kids give you a very handy support at work. It helps them to know more about your career, company and businesses.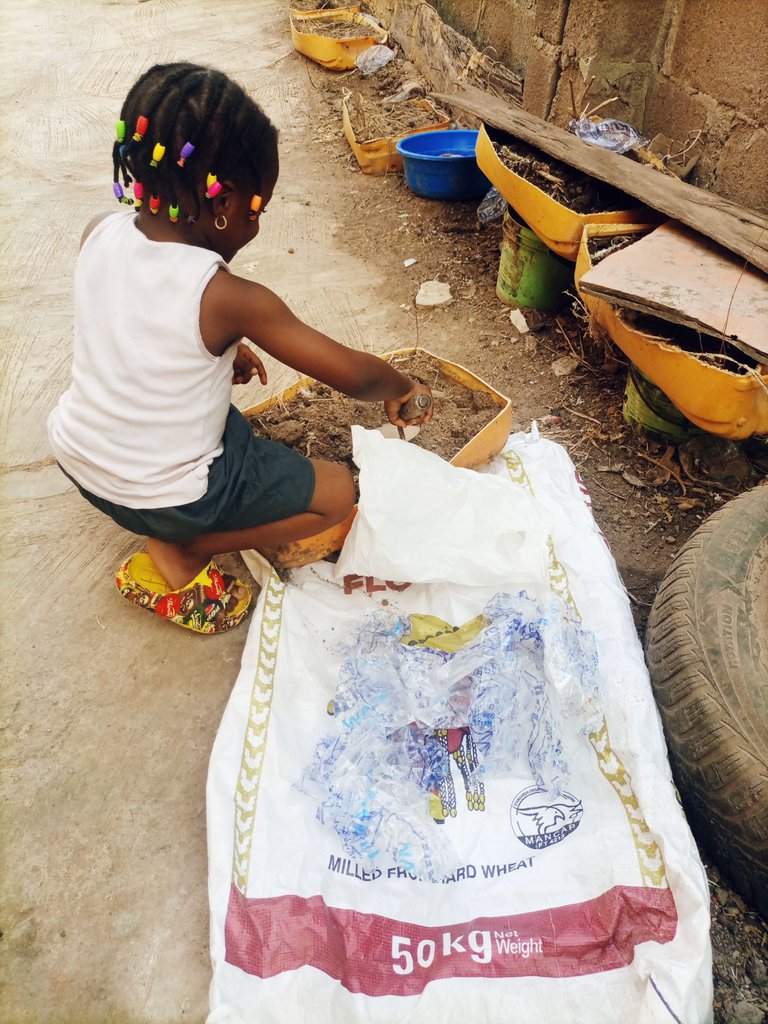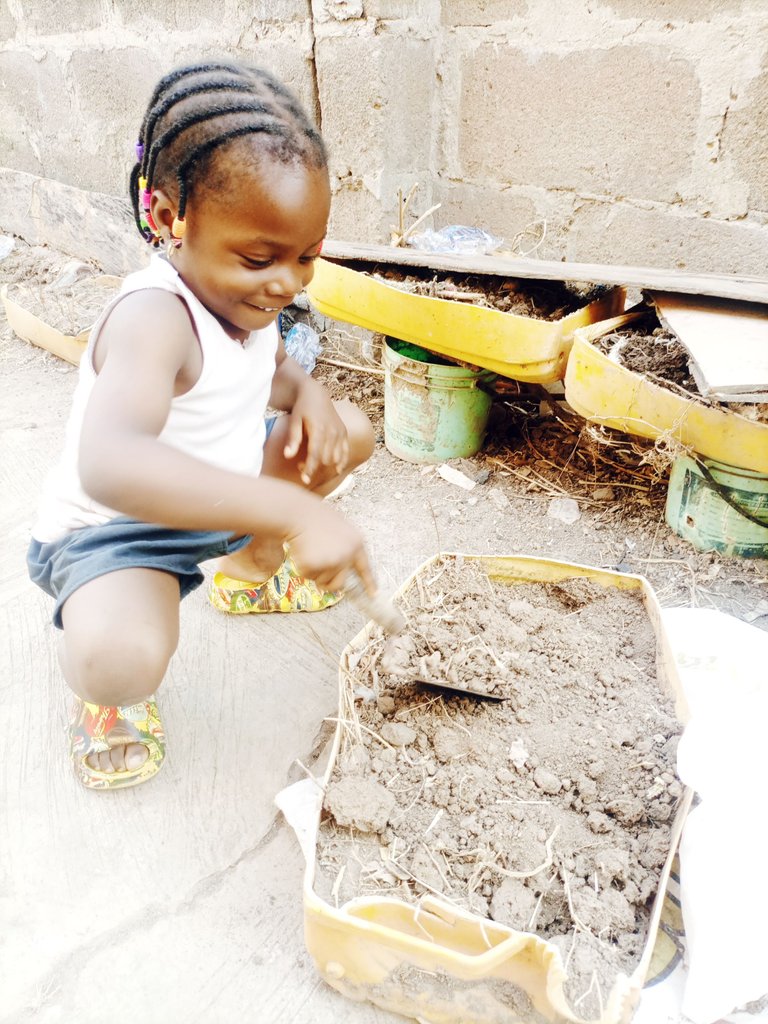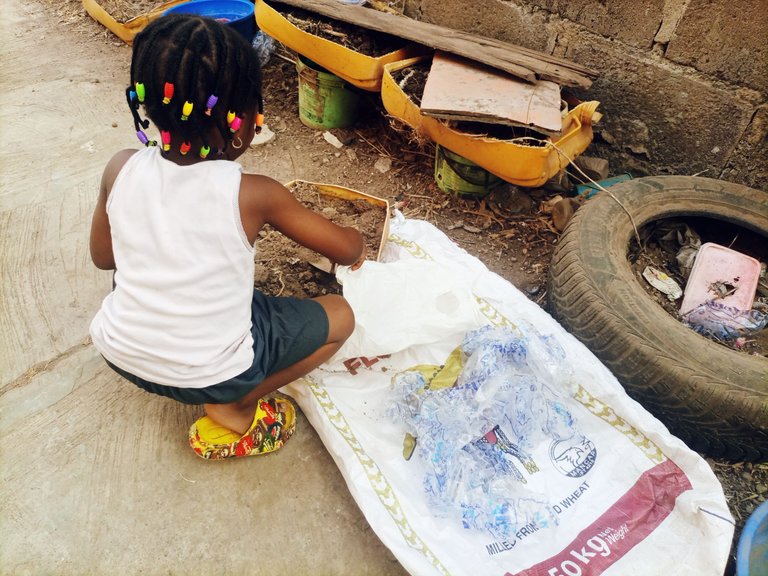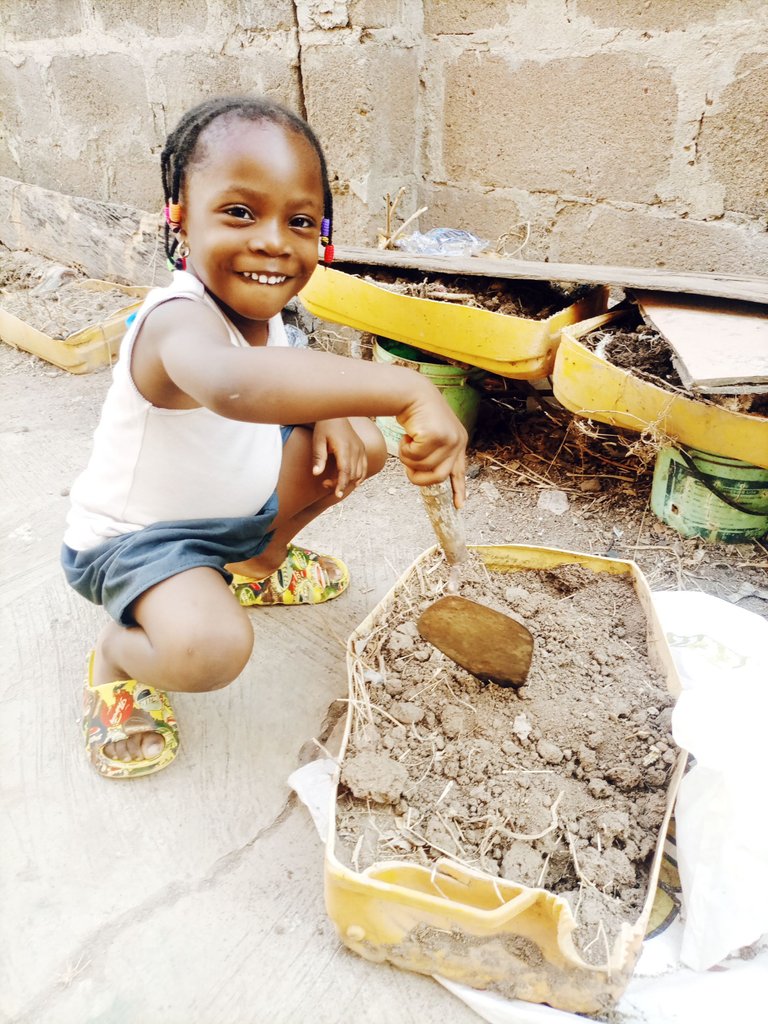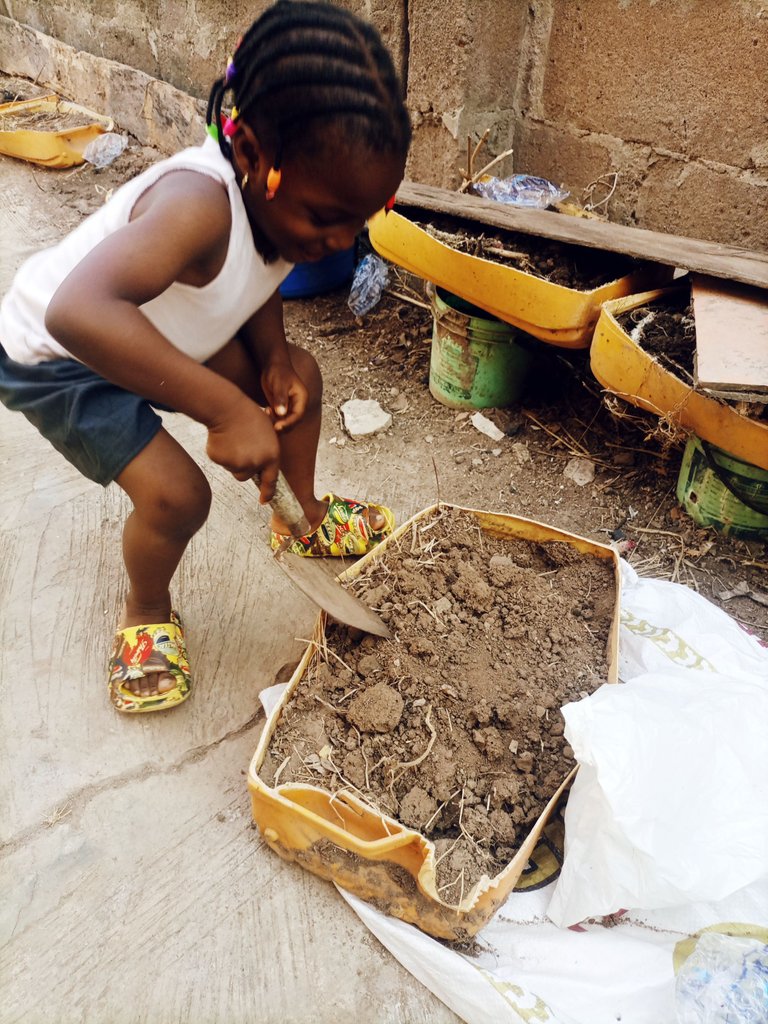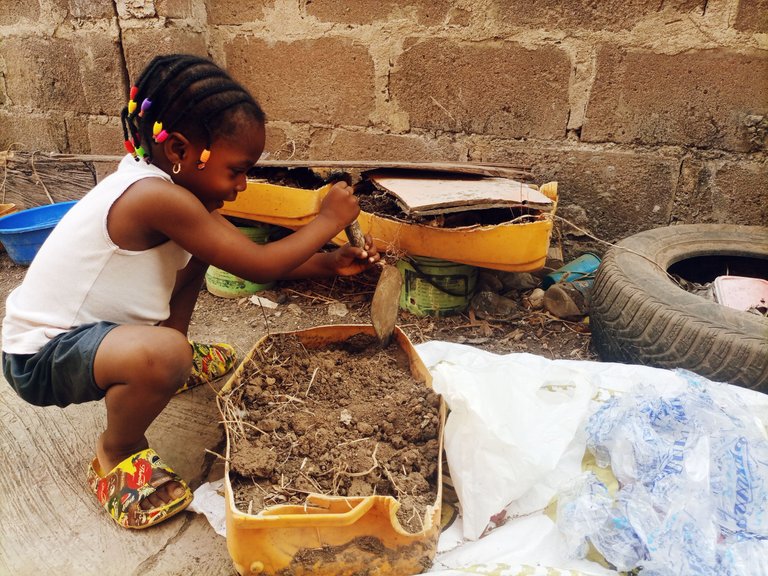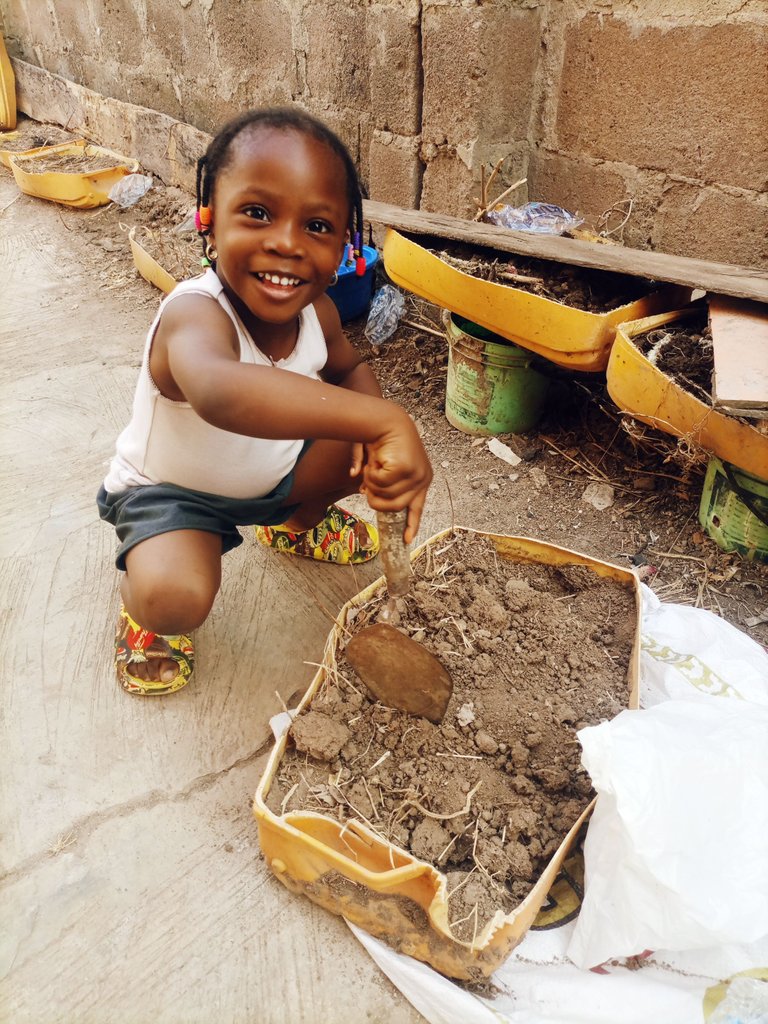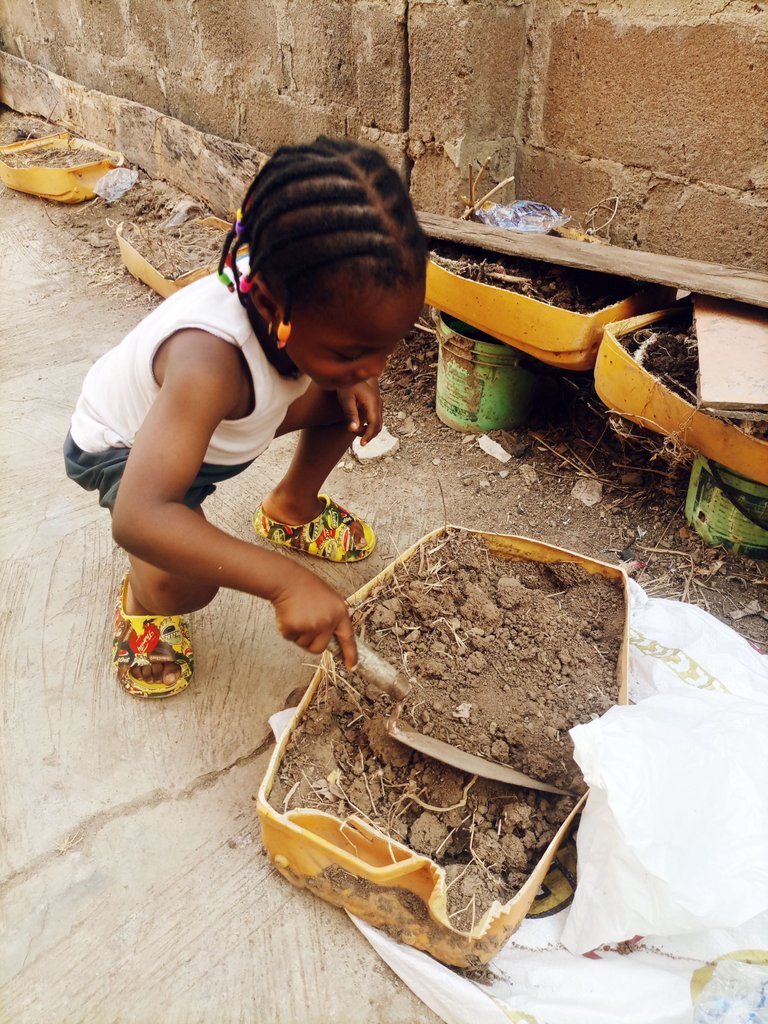 ---
---
---
@little-vickie giving me more encouragement and support with Beautiful Smiles while working together.
Phone Speculations
MAIN CAMERA
Quad 48 MP, f/1.8, # Camera Details. ( Infinix Note 7 )
is ideal see a
SELFIE CAMERA
. The n
Single 16 MP, f/2.0, 26mm (wide), 1/3.06", 1.0µm
Video [email protected]
---
Thanks For Stopping by And checking Out My Blog 📝📖🗒️
---
Original content by me, @mattsanthonyit
---
Please important note▶️, order than any stated link in my post otherwise every other photographs used in my posts are originally taken and owned by me @mattsanthonyit, if you like them and wish to use any of my images please contact me privately. Thanks🔛.
---
🗓️Date Capture: 29/1/2023. 📸Medium capture: Infinix Note5 Smartphone. 🌍Location: Ilorin.Kwara State. Nigeria. 🕰️Time:5:38am ⚡Posted with: peakd.com
---
If you actually like what you see😃😄😉,watch📷📺📸 and read📖📋 I would equally be grateful for an upvote♥️⚡ a very cool comment under my comment box or a reblog 🌀😏 for everyone to see ... and perhaps maybe you would like to follow me for more of my Post to show on your own feeds. Don't miss any of my Post.🔝. Special thanks to all who put big smiles on my face with Auto Upvote for always being supportive to me 💞💯.
Twitter:
Check out Matthew O. Akinlotan [peakd @mattsanthonyit ] (@mattsanthonyit): https://twitter.com/mattsanthonyit?s=09
---
Instagram:
https://instagram.com/officialoluwagb...
---
YouTube:
[https://m.youtube.com/channel/UCPBPk8al3dnLy5xAWnbWT1w
---
Facebook:
( https://mobile.facebook.com/akinlotan...)
---
Hive:
---
⬇️⬇️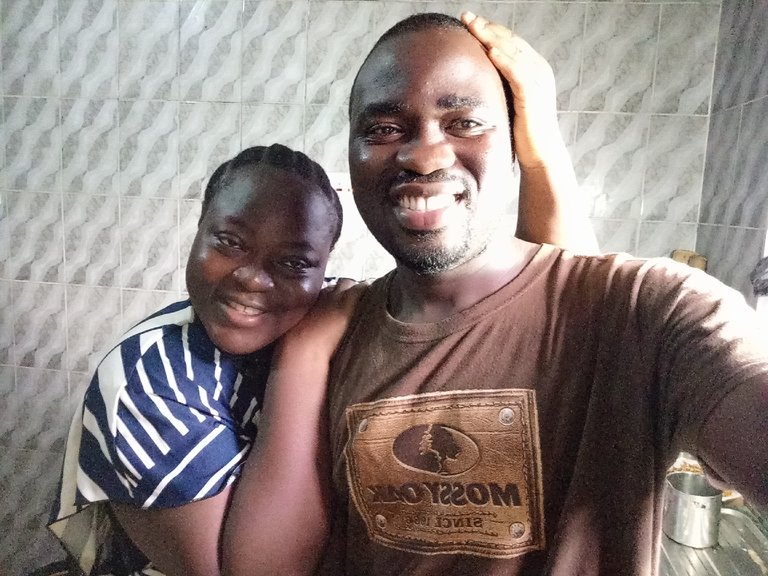 Matthew is a farmer and lover of Hive. HIVE has really helped my life to grow more healthier than I was, HIVE testimony. I'm a Dad, husband and a hustler. Farmer who loves animals, he practice what he preaches . He is also a Photographer, Traveller , Mr Chef ( Loves Cooking) and above all, he is a blogger and a vlogger♣️♠️
---
---