The Rabbitry🐰🐇 ( The African Chinchilla, The Dutch )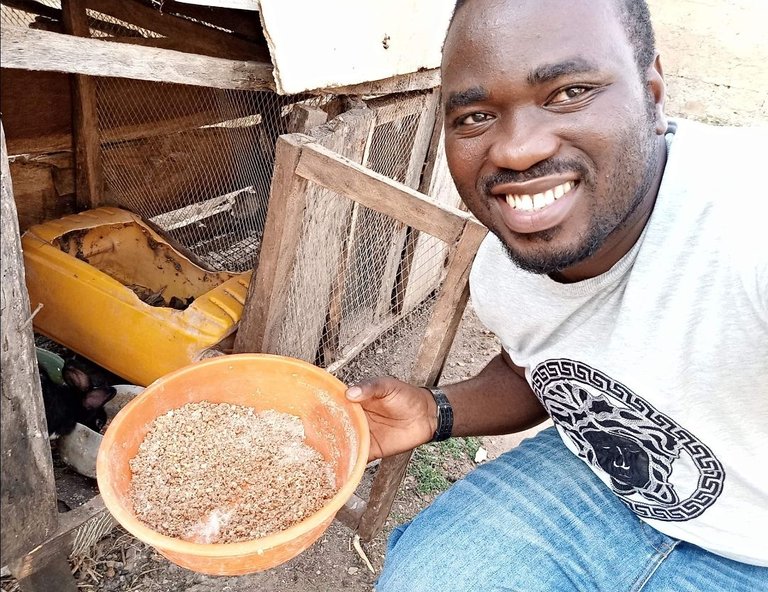 Hello Hivers 💕💘,
There are several farm animals that mint both physical attention and also financial attention this is because you can never train farm animals without being financially okay or in an average way. I want this when I was in the university and I booked for some broiler Birds but along the line after the came at about 4 weeks after booking it. I tried my best to save some cash and other to buy so many things and preparation for the upcoming. But along the line again we were told to buy a particular project analysis book which took more than half of what I already saved up. Then after
, I took the challenges as they came. Now I have the broiler birds with me and I couldn't buy enough of poultry feed. That was how I lost almost all of them due to hunger and miskept. I learnt a lot because I cried out loud for some weeks but nobody came to my rescue and that was our they all went before I could come back from school I saw one or two broiler birds already dead. So it was very painful and all of this was because I was not financially stable but yet I want to be very active and also let the school pass through me.
I gained a lot of strength which letter on it brought out a very good inspiration to progress in a little way. So in essence what I am saying is that you need to be financially stable this will be of positive help and encouragement for you when raising animals. These are the few rabbits are kept sometimes ago and it involved so many things like patience, observation, spending of time with them, regular feeding, consistency and many more.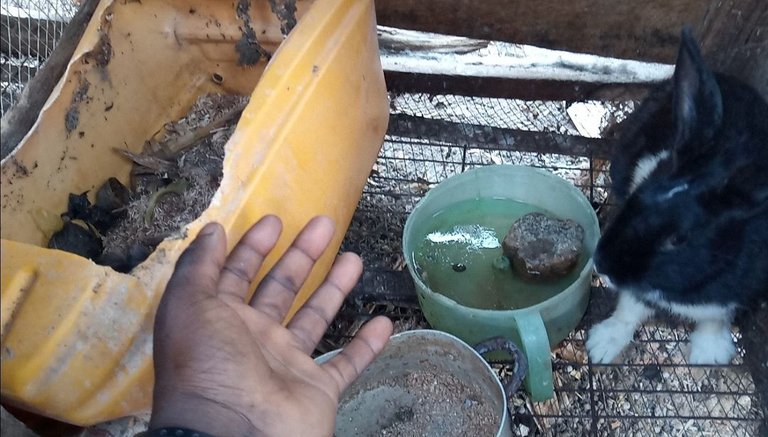 These are breeds of African chinchilla and also Dutch. They are the commonest rabbit breed you can ever see in Nigeria because I've been to so many farms which they have a lot of them in their pen and raising them for practical experiments, analysis for students and for meat consumption.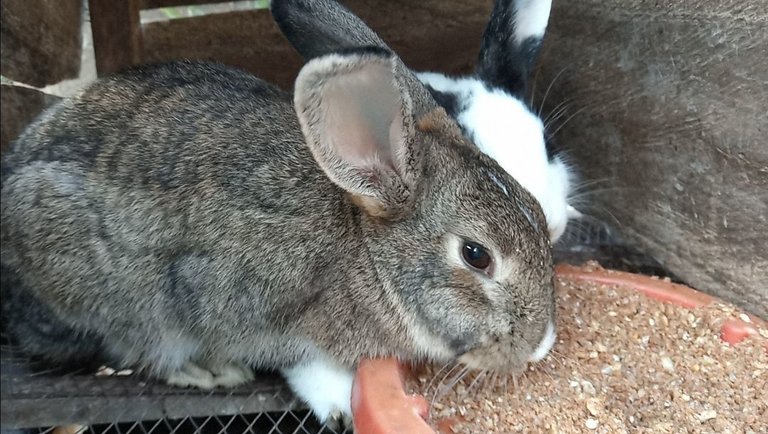 The New Born.
This is how the bunnies are after being born Without touching them. It is highly recommended not to tough their little ones after birth.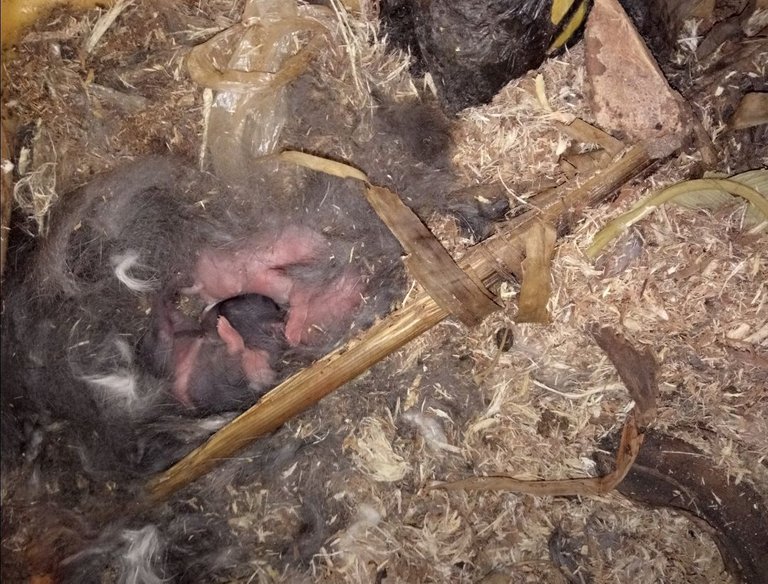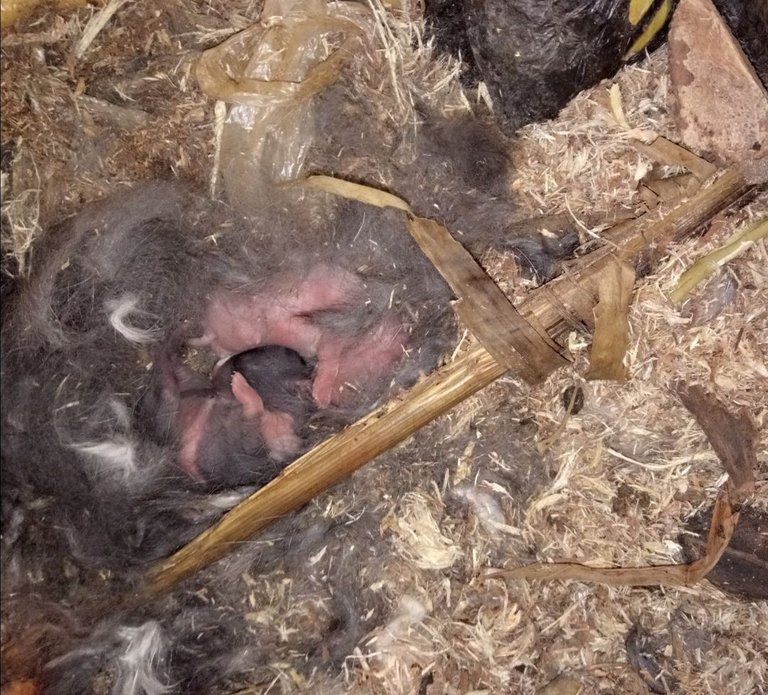 Camera Details. ( Infinix Note 7 )
MAIN CAMERA
Quad 48 MP, f/1.8, # Camera Details. ( Infinix Note 7 )
MAIN CAMERA
Quad 48 MP, f/1.8, (wide), 1/2.0", 0.8µm, PDAF
2 MP, f/2.4, (macro)
2 MP, f/2.4Mobile, (depth)
2 MP, f/1.8, (dedicated video camera) - 128/6 model only
Features Quad-LED flash, panorama, HDR
Video [email protected]
SELFIE CAMERA
. The n
Single 16 MP, f/2.0, 26mm (wide), 1/3.06", 1.0µm
Video [email protected]
---
Thanks For Stopping by And checking Out My Blog 📝📖🗒️
---
Original content by me, @mattsanthonyit
---
Please important note▶️, order than any stated link in my post otherwise every other photographs used in my posts are originally taken and owned by me @mattsanthonyit, if you like them and wish to use any of my images please contact me privately. Thanks🔛.
🗓️Date Capture: 30/1/2023. 📸Medium capture: Infinix Note5 Smartphone. 🌍Location: Ilorin.Kwara State. Nigeria. 🕰️Time:11:46am ⚡Posted with: peakd.com
---
If you actually like what you see😃😄😉,watch📷📺📸 and read📖📋 I would equally be grateful for an upvote♥️⚡ a very cool comment under my comment box or a reblog 🌀😏 for everyone to see ... and perhaps maybe you would like to follow me for more of my Post to show on your own feeds. Don't miss any of my Post.🔝. Special thanks to all who put big smiles on my face with Auto Upvote for always being supportive to me 💞💯.
Twitter:
Check out Matthew O. Akinlotan [peakd @mattsanthonyit ] (@mattsanthonyit): https://twitter.com/mattsanthonyit?s=09
---
Instagram:
https://instagram.com/officialoluwagb...
---
YouTube:
[https://m.youtube.com/channel/UCPBPk8al3dnLy5xAWnbWT1w
---
Facebook:
( https://mobile.facebook.com/akinlotan...)
---
Hive:
---
⬇️⬇️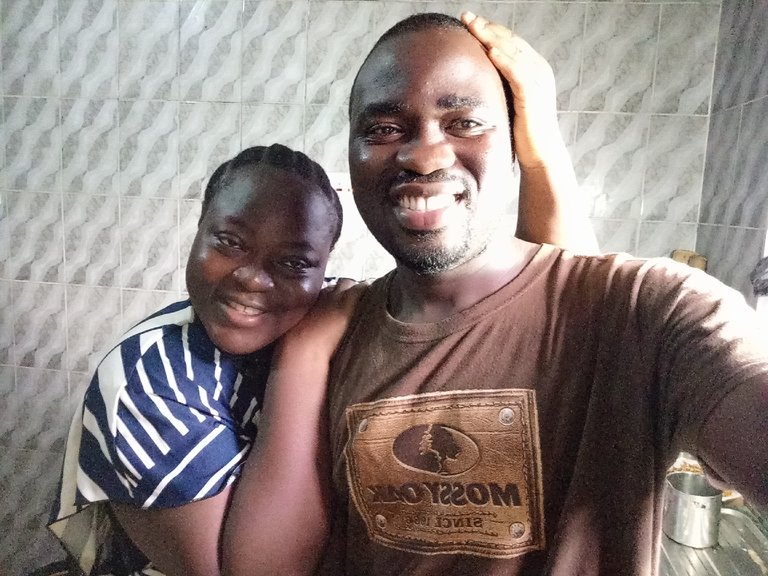 Matthew is a farmer and lover of Hive. HIVE has really helped my life to grow more healthier than I was, HIVE testimony. I'm a Dad, husband and a hustler. Farmer who loves animals, he practice what he preaches . He is also a Photographer, Traveller , Mr Chef ( Loves Cooking) and above all, he is a blogger and a vlogger♣️♠️
---
---