The Turmeric Plant 🌿🌱 || The Survival Rate And How To Begin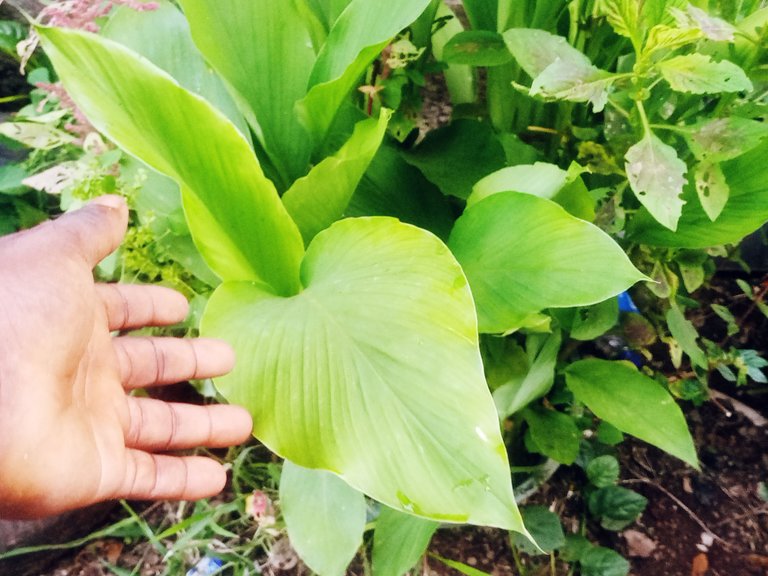 Hello Hivers 💕💘,
The Man u put my effort in planting during the rainy season the more harvest you make and also the productivity will be much more bigger than before just like in the case of planting this particular plant called the turmeric. best marriage is a very good plant that is used for so many purposes most especially for those who Cook. Not for cooking alone for those who also use it as a herb. The Purpose will be review and reveal even more when you plant the roots of the plants.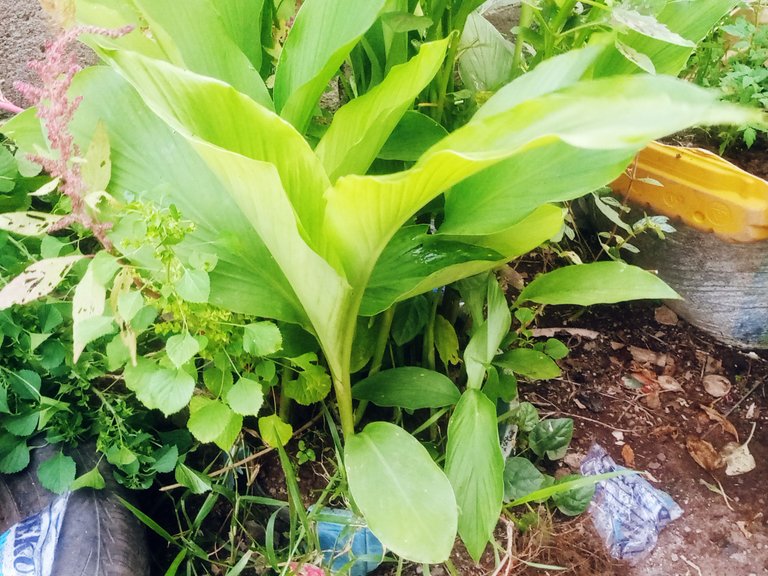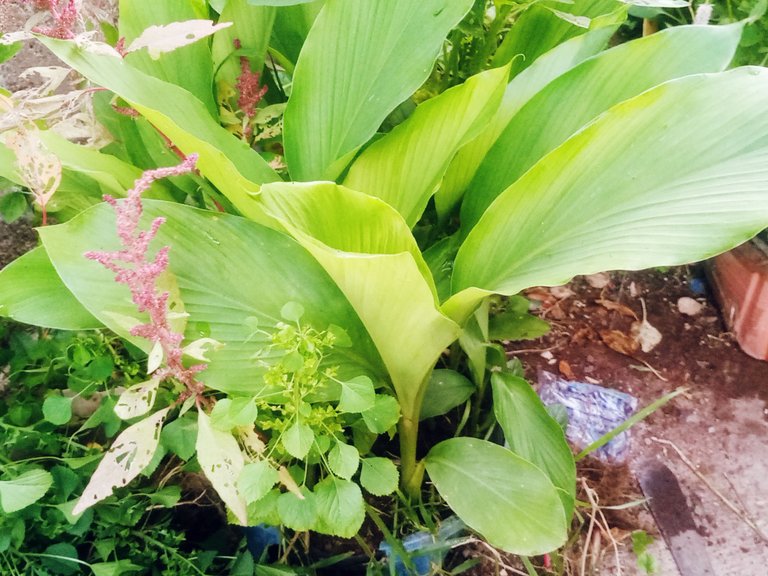 ---
---
---
This roots varies depending on which of the turmeric plant you want. I have this in my own farm and I took the pictures few hours ago which showed more of the plants with how the Ruth likewise the stem formation looks. We have some other look-alike plants but specifically this is turmeric plant. I know it is also use for local medicine. The plant has a very wide leaves as you can see it and the Roots is not too shallow. It has more of succulent stem as shown in the pictures.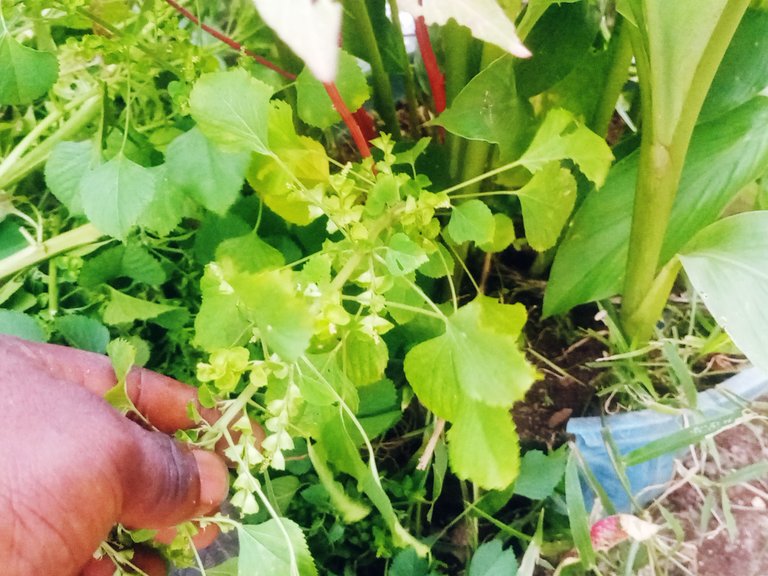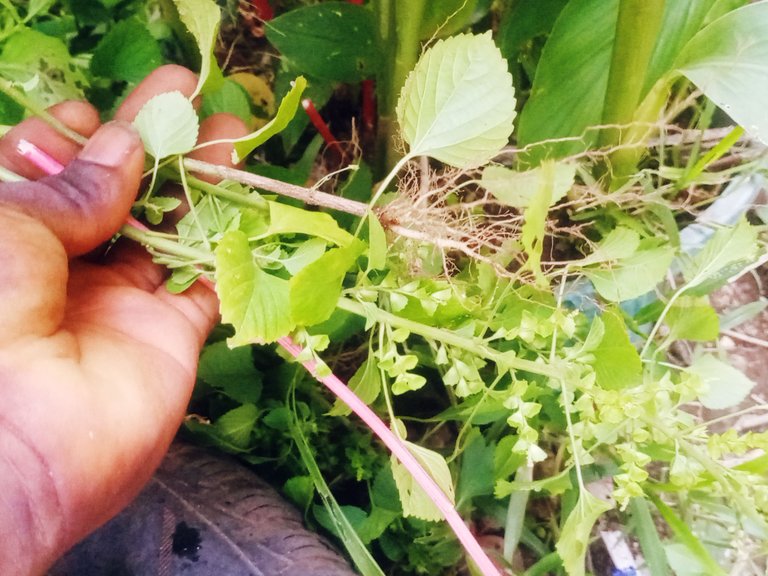 *These are some of the weed you later on cut off so as to make new way for the turmeric plant. It is always good to create more chance for it to stay.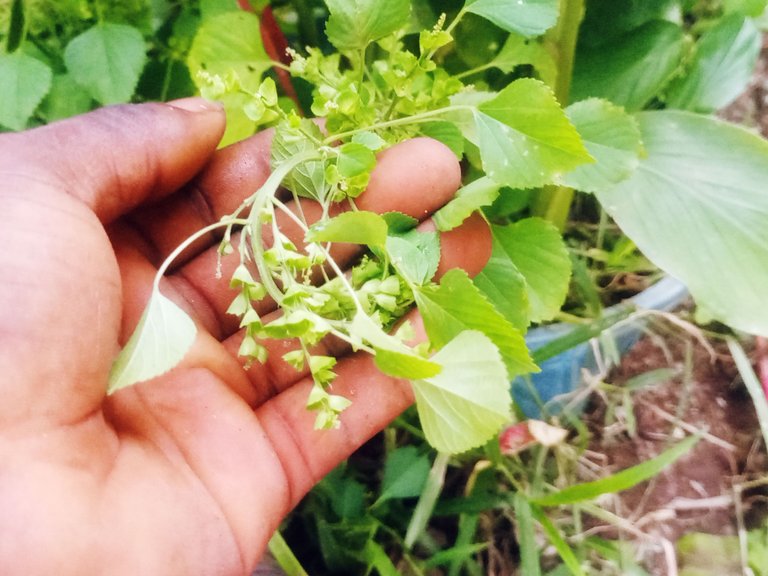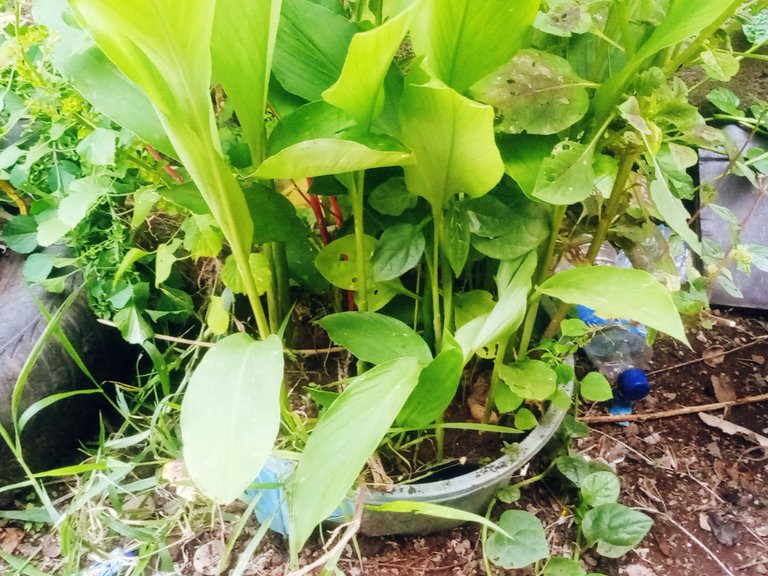 There arw some other part of the two married plant that is very useful just like the roots. Believe is also usable. I met one woman that's what she asked for is mainly the leaf of this particular plant called turmeric plant and then I know it has so many advantages to human. I know some animals also may consume the leaves.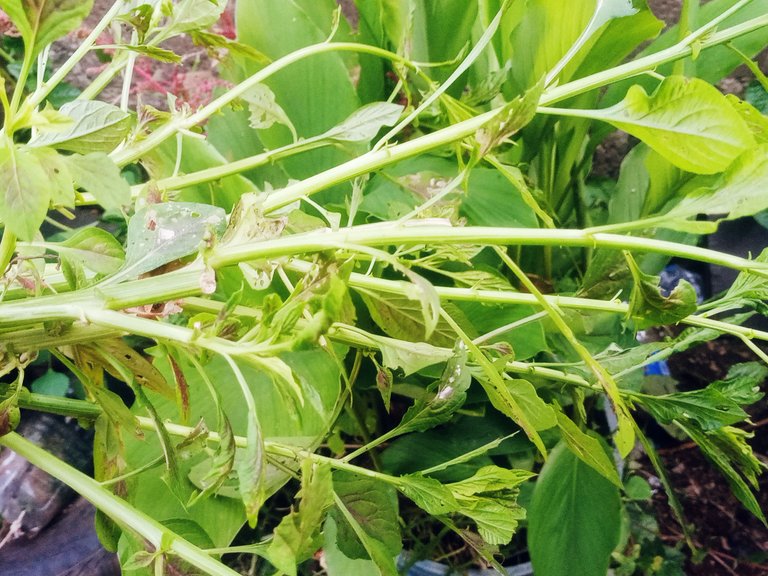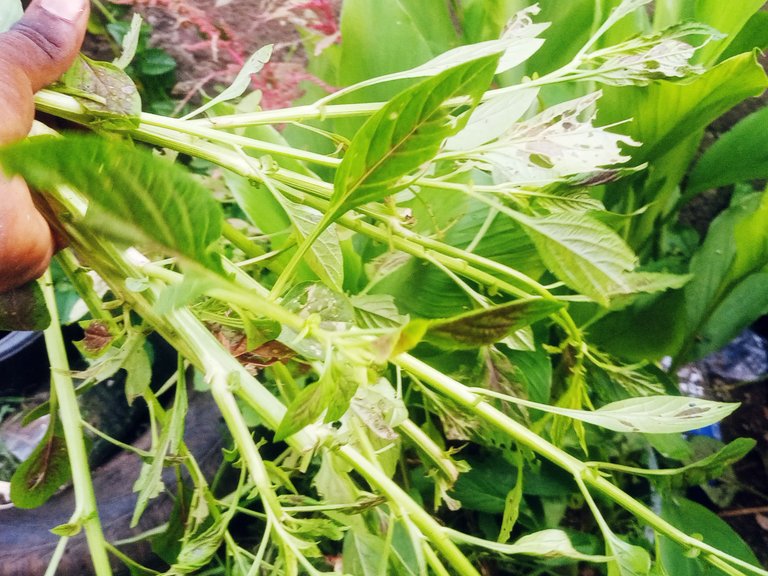 When the plants grow from very little stage to a very bigger stage you need to keep some records as well in order to ascertain yourself what and how the survival rates looks like. The main purpose of existence of this particular turmeric plant is that you need to keep on Reading the plants in order to have a very good growth and development. The growth and development may look slower down when you have too much weed around the plant itself. I took this picture few hours before I later on clean and tidy up the environment of the turmeric plants.
You can as well plants the turmeric plant or cultivate it in excess and also guess what. When you plant just feel stands of this particular plant it will grow much more wider within few months after you have cultivated it in the hope of getting more output.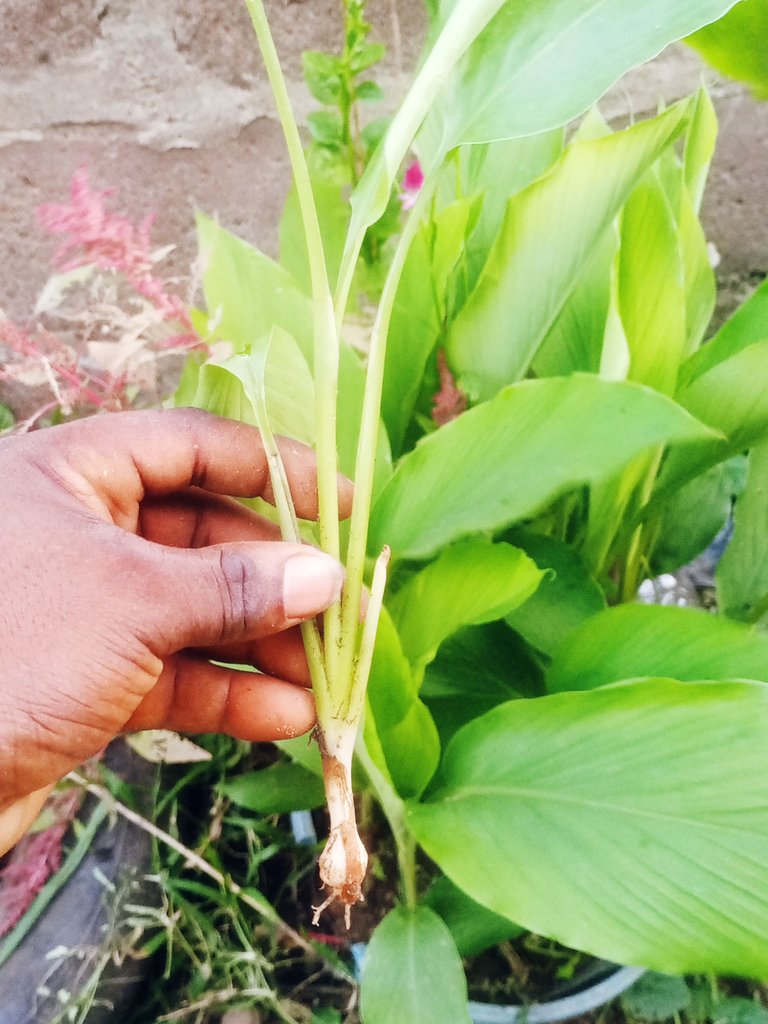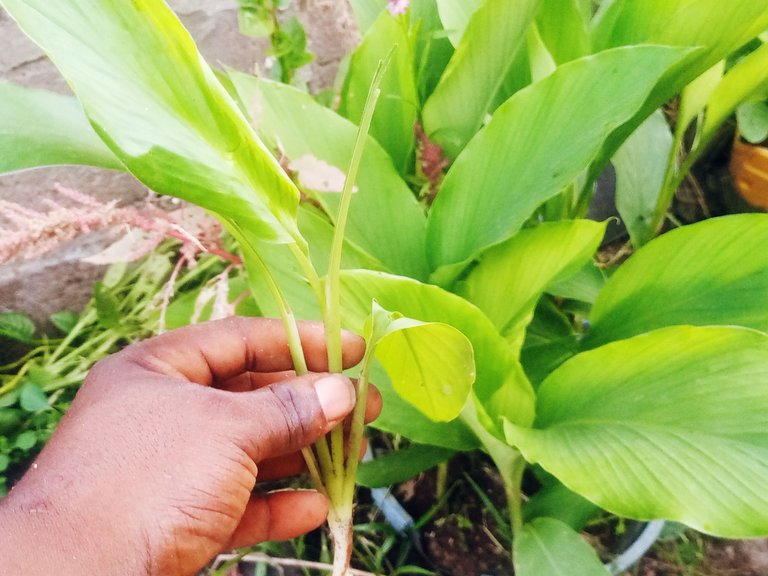 ---
---
---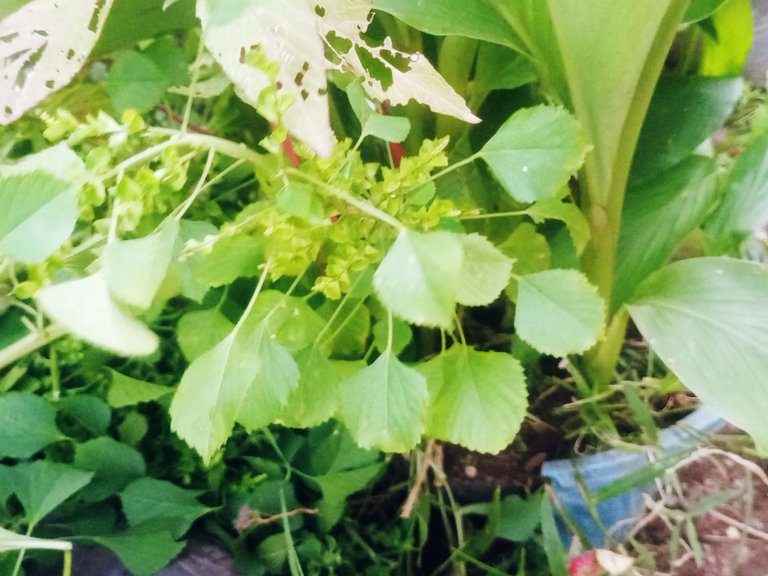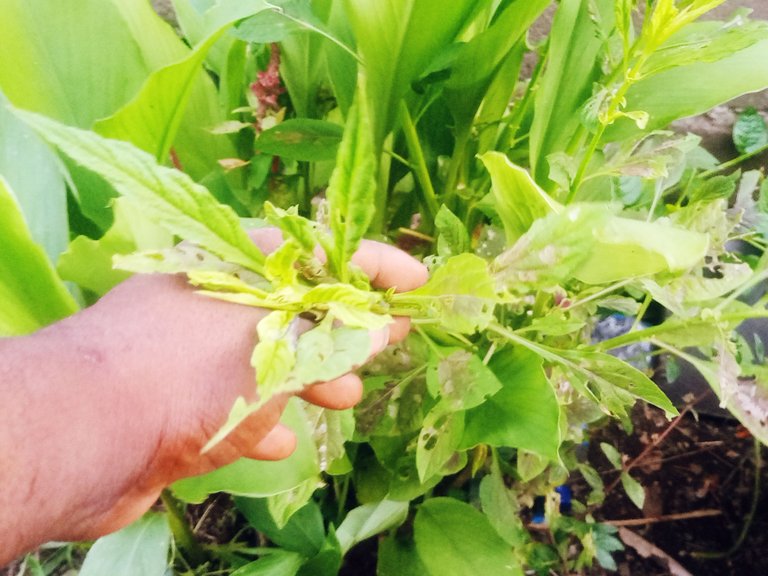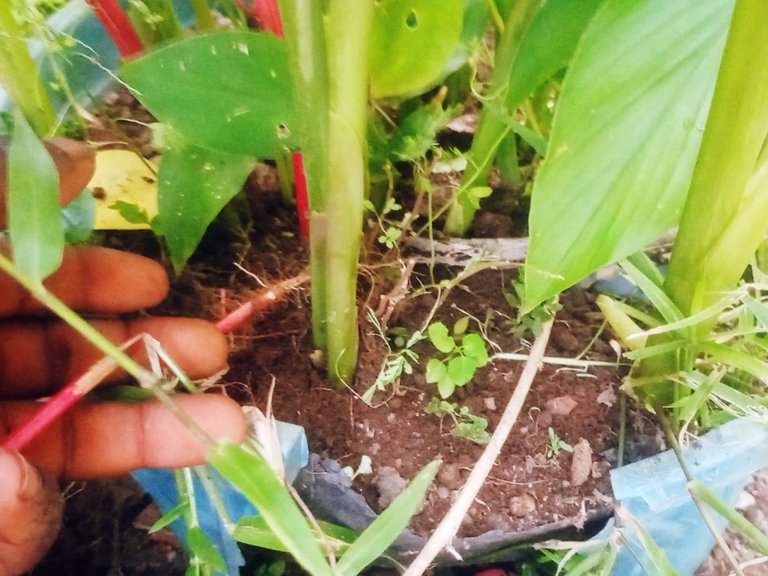 Camera Details. ( Infinix Note 7 )
MAIN CAMERA
Quad 48 MP, f/1.8, # Camera Details. ( Infinix Note 7 )
MAIN CAMERA
Quad 48 MP, f/1.8, (wide), 1/2.0", 0.8µm, PDAF
2 MP, f/2.4, (macro)
2 MP, f/2.4Mobile, (depth)
2 MP, f/1.8, (dedicated video camera) - 128/6 model only
Features Quad-LED flash, panorama, HDR
Video 1080p@30fps
SELFIE CAMERA
. The n
Single 16 MP, f/2.0, 26mm (wide), 1/3.06", 1.0µm
Video 1080p@30fps
---
Thanks For Stopping by And checking Out My Blog 📝📖🗒️
---
Original content by me, @mattsanthonyit
---
Please important note▶️, order than any stated link in my post otherwise every other photographs used in my posts are originally taken and owned by me @mattsanthonyit, if you like them and wish to use any of my images please contact me privately. Thanks🔛.
🗓️Date Capture: 15/5/2023. 📸Medium capture: Infinix Note5 Smartphone. 🌍Location: Ilorin.Kwara State. Nigeria. 🕰️Time:1:07pm ⚡Posted with: peakd.com
---
If you actually like what you see😃😄😉,watch📷📺📸 and read📖📋 I would equally be grateful for an upvote♥️⚡ a very cool comment under my comment box or a reblog 🌀😏 for everyone to see ... and perhaps maybe you would like to follow me for more of my Post to show on your own feeds. Don't miss any of my Post.🔝. Special thanks to all who put big smiles on my face with Auto Upvote for always being supportive to me 💞💯.
Twitter:
Check out Matthew O. Akinlotan [peakd @mattsanthonyit ] (@mattsanthonyit): https://twitter.com/mattsanthonyit?s=09
---
Instagram:
https://instagram.com/officialoluwagb...
---
YouTube:
[https://m.youtube.com/channel/UCPBPk8al3dnLy5xAWnbWT1w
---
Facebook:
( https://mobile.facebook.com/akinlotan...)
---
Hive:
---
⬇️⬇️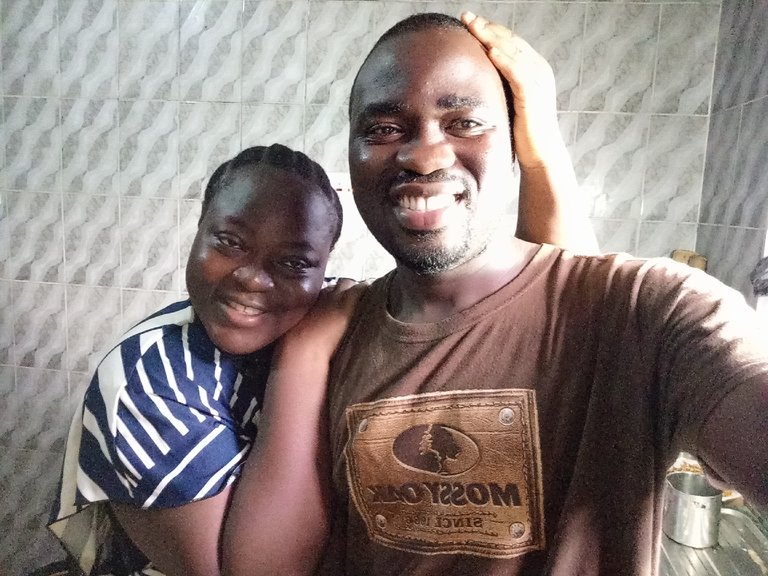 Matthew is a farmer and lover of Hive. HIVE has really helped my life to grow more healthier than I was, HIVE testimony. I'm a Dad, husband and a hustler. Farmer who loves animals, he practice what he preaches . He is also a Photographer, Traveller , Mr Chef ( Loves Cooking) and above all, he is a blogger and a vlogger♣️♠️
---
---