Why Do We Need To Stem Trimming In Tomatoes 🍊🍒 ? High Productive.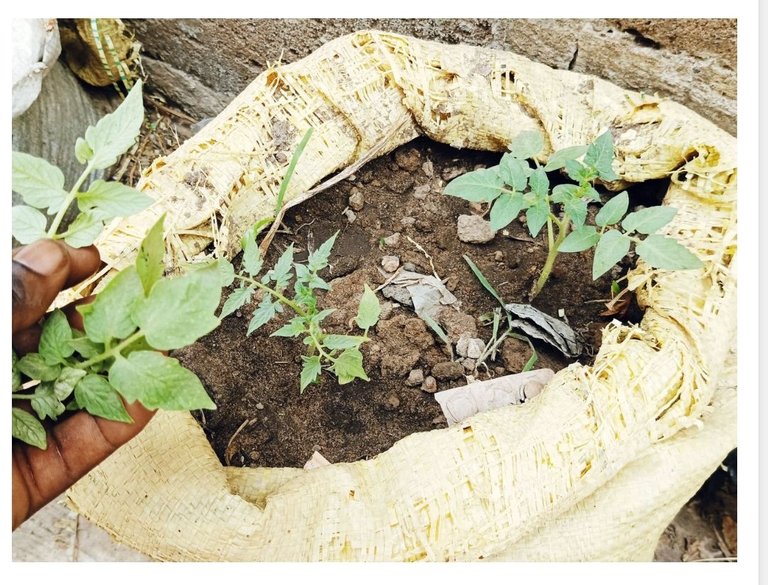 Hello Hivers 💕💘,
The first question we need to ask ourselves as a farmer is how do you plant or transplant crops from the parents or plant crops from seed? This is also a vital discussion we made so many hours ago on discord, where we talked about so many types of planting skills and also how to groom your plant in order for it to grow more taller, bigger and also be more productive. I really find out that there are hundreds of questions to be asked for whosoever also need to be clarify one thing of the other all agricultural mindset should bring the question up on my comments section. There is always a need to know how you plant our crop from seed and how to transplant not only this also how to groom your planted crops. It might look so funny but millions of farmers out there do a lot of mistakes when it comes to the agricultural mindset lifestyle. You do your thing in your own way but when it comes to being productive it may be more less than what you expected.
I transplanted these tomatoes into the mobile seedbed of different categories and type which are big bowl, sack and Plastic bucket. When I planted them or rather when I transplanted them into this type of mobile seedbed I gave a lot of attention at the end because there were traces of sun beating them up so I decided to take more hours to observe if they will be in it to replace them. They all survived and at the end they grew more few inches taller done before which is a normal thing. Now I noticed that if there are more weedy environment it can cause more of pest and diseases attraction. I decided to do what is called stem trimming. It is always good when you observe and take necessary measures. After I concluded to go with the trimming of leaves, I did it and it was successful. There are some reasons behind this I showed some pictures of it here and why it's been done.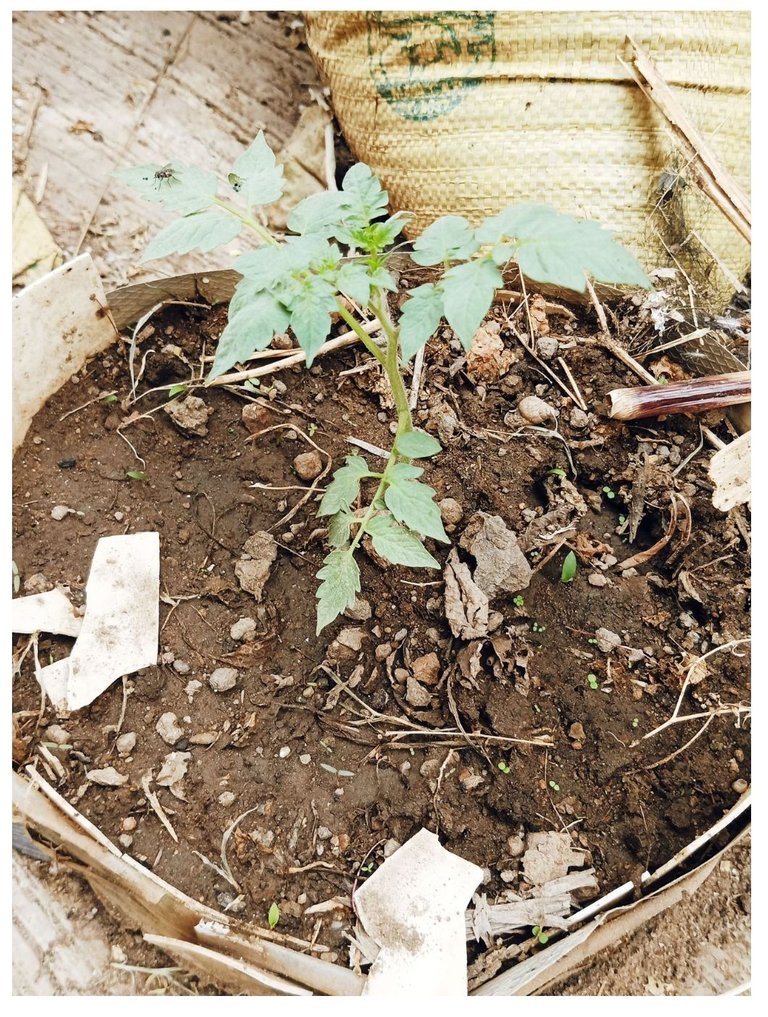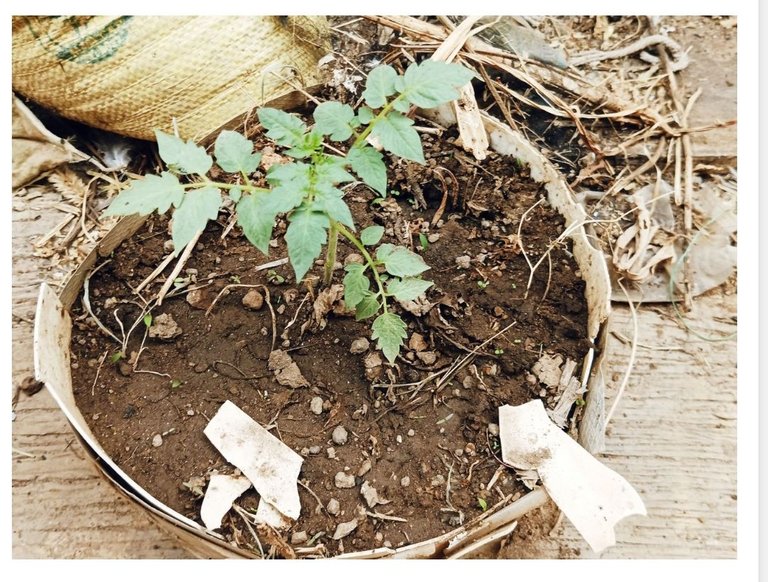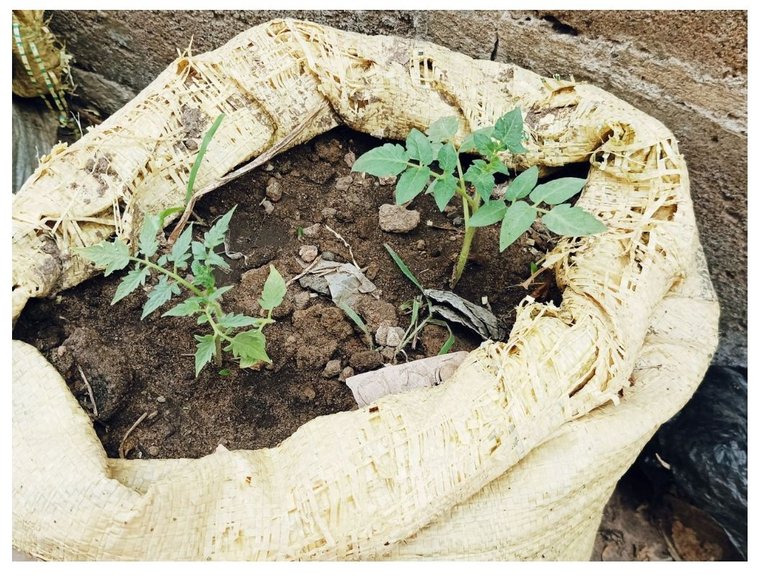 It is highly necessary for a farmer to transplant any type of crop for example the tomatoes is very good and easy to transplant very early in the morning or late in the evening so as time goes on you try to monitor its growth closely. Then you'll see a lot of traces of hair pores they need to be covered to a maximum extent, this will ensure a very good stamina for the tomato plants I'm going to show us some of what we need to know about tomato plants.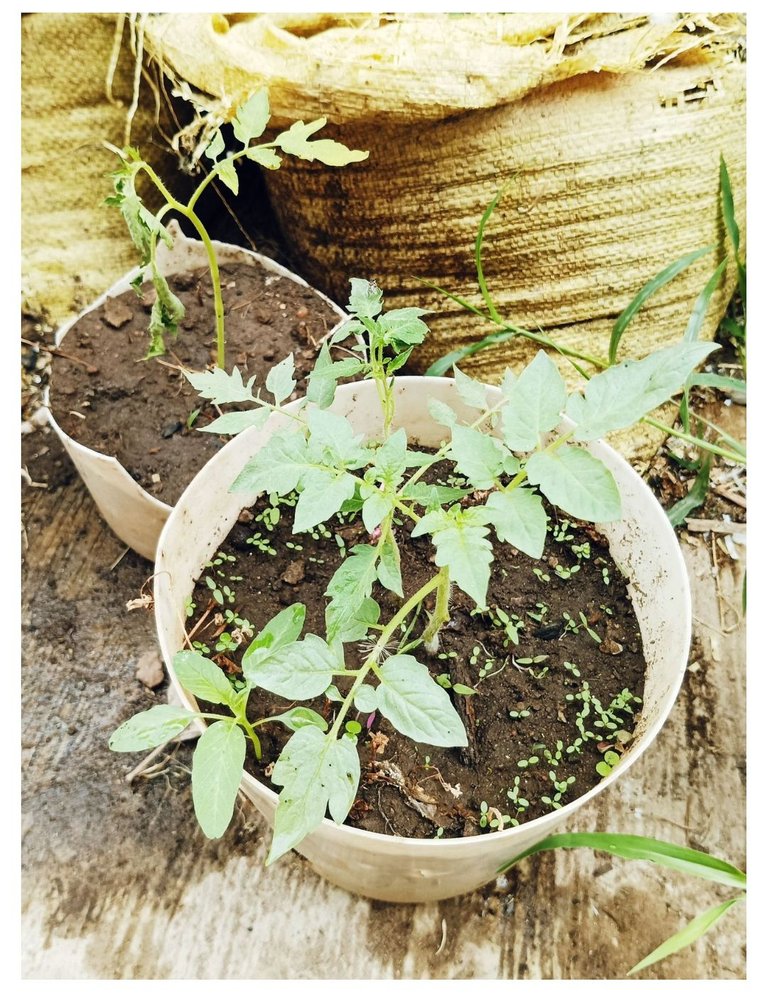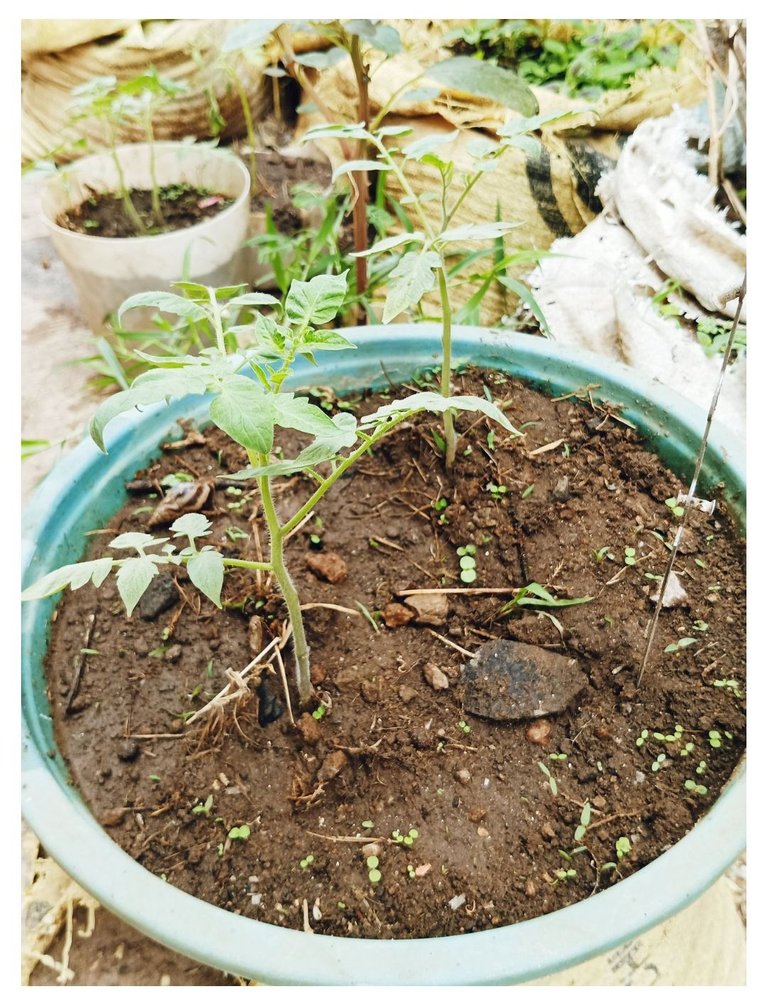 This was before the trimming was done. I love this process because it is very important and vital. So many people do not observe this and note it.
---
---
---
You can see me pointing to the leaves, what I also observed was that the leaves are turning into another colour which I know it because some of the leaves are touching the soil surface. So I quickly decided to do what is called trimming.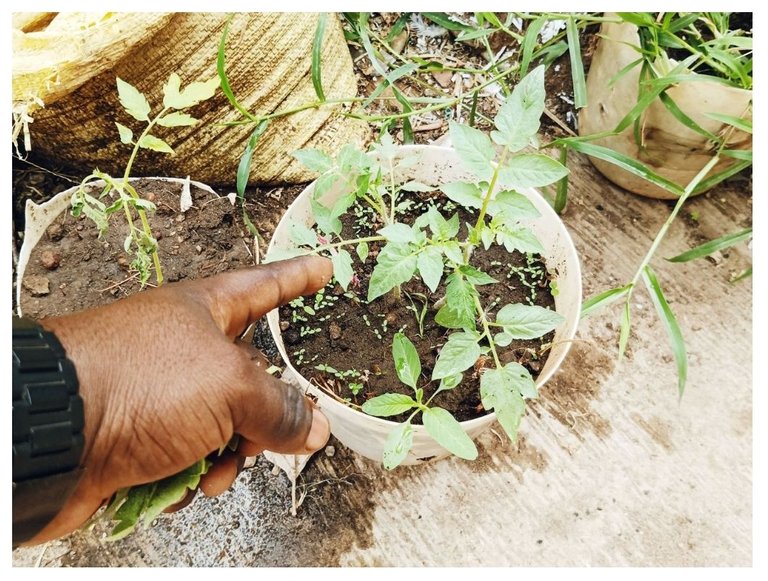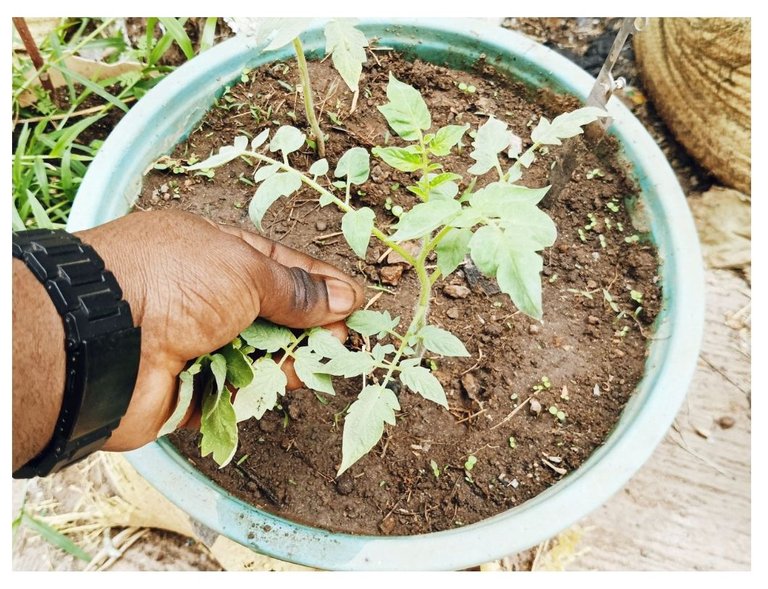 With the practical knowledge I have the trimming can be done anytime of the day in as much as you will not tamper with the whole route of the plant , most especially tomato plants. You can use a very sharp knife scissors to trim the leaves. In my own case I use my hand which I did perfectly well.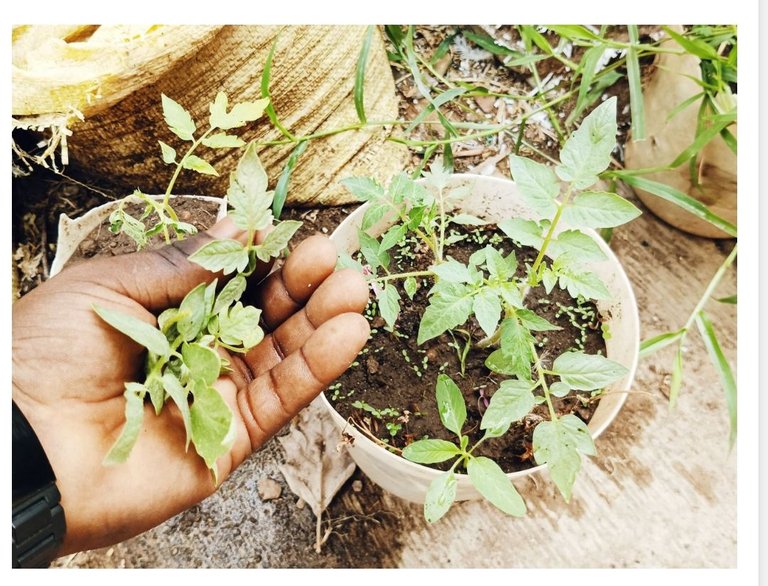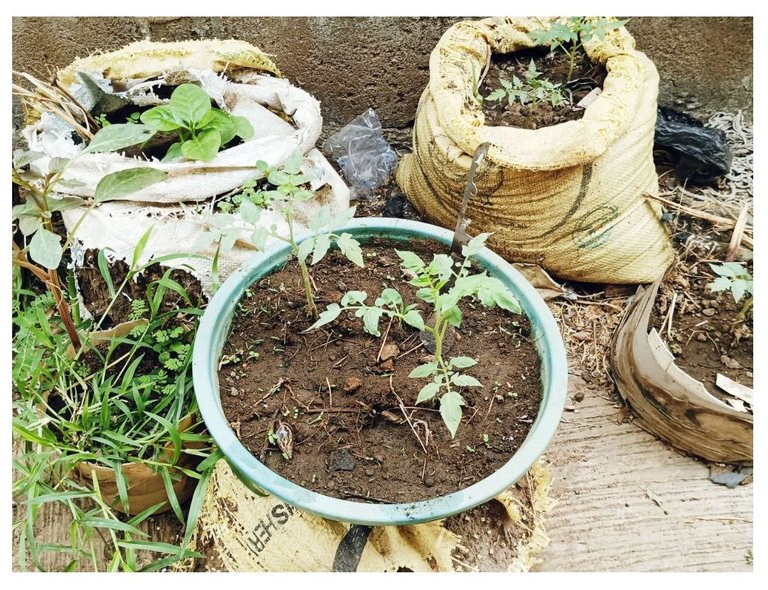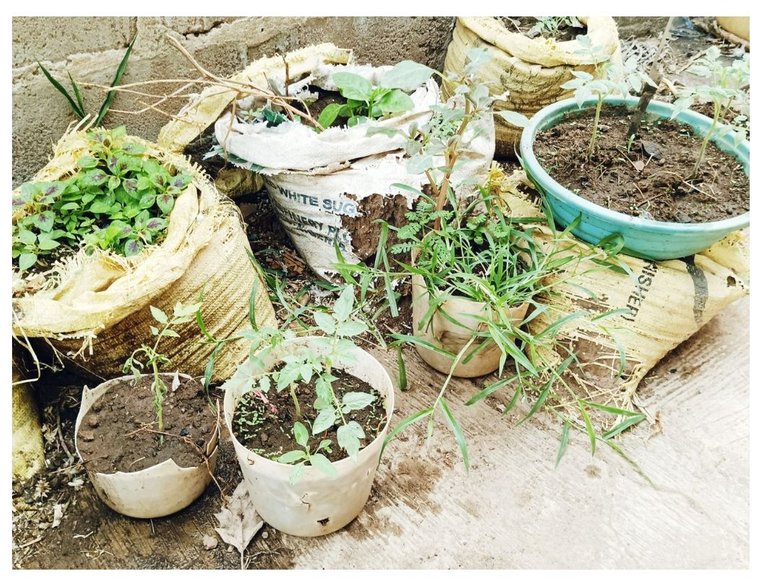 Locally some farmers may not go through this process but practically speaking and with a lot of practical experiences I gathered, it is very great step to take. For those of us who do not know the very best importance of this method simply it helps to strong your plant stem, likewise it also helps your crop to grow more branches and Why be more productive.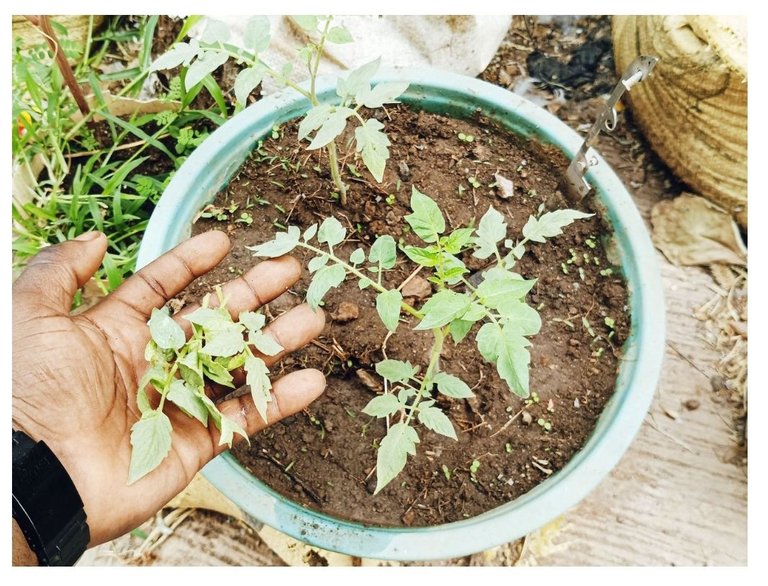 ---
---
---
Camera Details. ( Infinix Note 7 )
MAIN CAMERA
Quad 48 MP, f/1.8, # Camera Details. ( Infinix Note 7 )
MAIN CAMERA
Quad 48 MP, f/1.8, (wide), 1/2.0", 0.8µm, PDAF
2 MP, f/2.4, (macro)
2 MP, f/2.4Mobile, (depth)
2 MP, f/1.8, (dedicated video camera) - 128/6 model only
Features Quad-LED flash, panorama, HDR
Video [email protected]
SELFIE CAMERA
. The n
Single 16 MP, f/2.0, 26mm (wide), 1/3.06", 1.0µm
Video [email protected]
---
Thanks For Stopping by And checking Out My Blog 📝📖🗒️
---
Original content by me, @mattsanthonyit
---
Please important note▶️, order than any stated link in my post otherwise every other photographs used in my posts are originally taken and owned by me @mattsanthonyit, if you like them and wish to use any of my images please contact me privately. Thanks🔛.
🗓️Date Capture: 5/3/2023. 📸Medium capture: Infinix Note5 Smartphone. 🌍Location: Ilorin.Kwara State. Nigeria. 🕰️Time:6:33am ⚡Posted with: peakd.com
---
If you actually like what you see😃😄😉,watch📷📺📸 and read📖📋 I would equally be grateful for an upvote♥️⚡ a very cool comment under my comment box or a reblog 🌀😏 for everyone to see ... and perhaps maybe you would like to follow me for more of my Post to show on your own feeds. Don't miss any of my Post.🔝. Special thanks to all who put big smiles on my face with Auto Upvote for always being supportive to me 💞💯.
Twitter:
Check out Matthew O. Akinlotan [peakd @mattsanthonyit ] (@mattsanthonyit): https://twitter.com/mattsanthonyit?s=09
---
Instagram:
https://instagram.com/officialoluwagb...
---
YouTube:
[https://m.youtube.com/channel/UCPBPk8al3dnLy5xAWnbWT1w
---
Facebook:
( https://mobile.facebook.com/akinlotan...)
---
Hive:
---
⬇️⬇️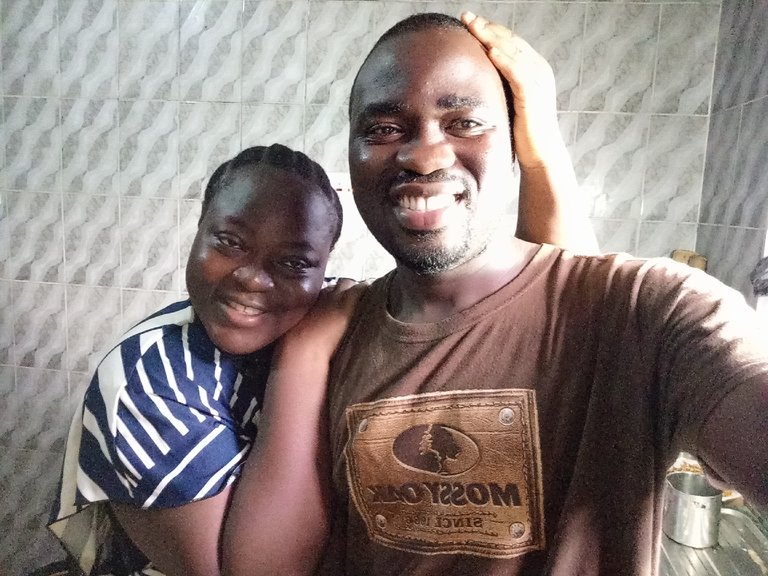 Matthew is a farmer and lover of Hive. HIVE has really helped my life to grow more healthier than I was, HIVE testimony. I'm a Dad, husband and a hustler. Farmer who loves animals, he practice what he preaches . He is also a Photographer, Traveller , Mr Chef ( Loves Cooking) and above all, he is a blogger and a vlogger♣️♠️
---
---