The Young, the Fast and the Stupid - the culture of Dek Waen in Thailand and the Kamote Riders in the Philippines
I was just browsing through YouTube and saw on the right side a recommended video on "Thailand's most HATED Subculture" and was kinda interested on what it was and it talked about the concept of the Dek Waen which is a group of young people who drive around in their scooters and just being loud, obnoxious and pretty much a nuisance.
It made me think of our very own hated subculture in the Philippines, which we call "Kamote Riders" Kamote is a sweet potato root crop and is often used to ridicule someone's intellect if used to describe a person or situation is stupid.
Traffic and public transportation are terrible in the Philippines and most people have opted to buy their own vehicles be it a car or a scooter. Nowadays with low down payment schemes and the push of sales to sell, sell, sell a lot of people are able to afford it.
As more people get access to their own vehicles meant that a lot more people needed driver's licenses and willingness to cut corners and just bribe someone to get one without going through the written and driving tests which often results to a lot of people not knowing the most basic traffic signs and rules.
It's as if being able to buy one they are magically just able to ride without paying heed to rules and regulations and often drive aggressively. There have been numerous times that I just wanted to hit someone that instead of slowing down on a pedestrian crossing these so called kamote riders (actually not limited to motorcycle drivers but also cars) speed up and honk aggressively seeing a pedestrian cross. I remember staring someone down and purposely slowed down my walk as the walk signal was green for pedestrians but this idiot reved up his engine. Eventually he did stop in this idiotic game of chicken we played and in hindsight it was dumb was well on my part because I could have died to prove a point. Gutsy but dumb.
So going back to the video it talked about the fashion, the vehicles used and even some of the ideology behind it as well as the crackdown made by the Thai authorities because of the crime, the public nuisance created and the moral decay that they thought these gangs had with the young.
It also talked about the difference in ideology and way to address it when the creator's origin country, the UK, also had a similar problem. One was authoritarian in its crackdown, while the other was socialist in the way to check the cause and try to address it through what they consider a more positive means. Both had their pro's and con's.
It also made me think how my country had a similar way of addressing some of the problems of these kamote riders as they would crack down on these large gatherings and incarcerate the riders and impound their motorcycles. Taking off their noisy, modified mufflers and have it crushed by a steam roller in highly publicized events, public shaming them and setting up check points that regularly flag down motorcycle drivers although this was brought on by the prevalence of assassins that used motorcycles as a means to get close to their victim and shooting them point blank and hastily escaping using their bikes.
There was a point that some local government units put out memos that it was illegal in their cities to have two men ride on a motorbike unless they were family. It sounded idiotic to me as well no matter how I hate kamote riders.
The video talks about how these youngsters were just trying to have fun, to be around their friends and have that sense of belongingness. This is not isolated to Asia as worldwide we have similar cases of young people forming groups to have that sense of camaraderie and belonging. Of finding their tribe which is fundamental to humans as we are social beings.
It kinda made me think of my youth as well. How I was young and wanted a fast and fun life, and oftentimes stupid in the decisions that I made.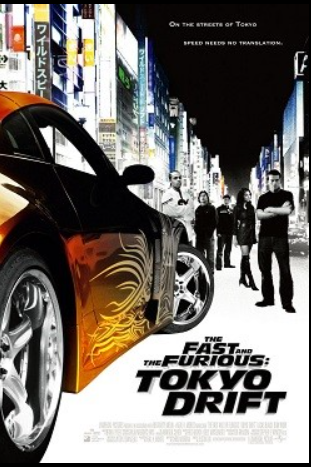 I remember seeing The Fast and the Furious movies (yeah showing my age lol) with my friends and was sucked in to that street racing culture. Fast cars, beautiful women and money to be made in betting.
While there were American muscle cars available here but most of the cars we had were Japanese cars due to the country having several Japanese car manufacturing plants here before they closed down and moved to other Asian countries. Then Tokyo Drift came out with that banging sound track and heavily modded Japanese sports cars and everyone wanted a Nissan GTR, Toyota Supra, and a Subaru Impreza or even their raced out Honda Civics.
Man, I remember talking to my friends about engines and turbos, changing tires and fixing suspensions and customizing seats so that it can be easily taken out to make cars lighter. While some did install NOS systems but most people in my circle just modded their engines, exhaust systems, mufflers and suspensions.
We were loud, and a public nuisance as we would cordoned off entire stretches of a highway to turn it into a race track. Some of these racers came from rich and powerful families so often the police would turn a blind eye because they didn't want to get fired for arresting someone who was powerful. There were money to be made in betting and most nights would see exchanges of large sums of money, cars and in some urban legends about racing even trophy girlfriends that were made as part of the bet.
I saw several accidents firsthand as well. Some would hit islands or barriers but the worst were when innocent bystanders got injured or even killed. Yes in hindsight we were pretty dumb.
I thought what was the allure to me back then? The freedom that you felt when you were gunning down the road at over a hundred miles per hour, that feeling of satisfaction of beating someone, of the money from bets, and that sense of friendship and belongingness to your team. Oh I suddenly remembered that we had teams and we would put our team names on large sticker decals on our windshield showing off who we were affiliated with. I think at the time we were as large as around 50+ members and back then it was cool seeing us all lined up on the street but now cringing at that same thought of how I was a public nuisance back then.
I was the very thing that I hate now come to think of it. Ah to be young, feeling invincible with speed and not caring for the stupid actions. I'm kinda glad though that I didn't end up as roadkill and not weeded out lol.
So what was something that you did stupid when you were younger?
---
---