Bright Days Ahead For The Markets?


There is an old saying, be fearful when others are greedy and be greedy when others are fearful. Right now the markets are falling, but how much fear is in the markets?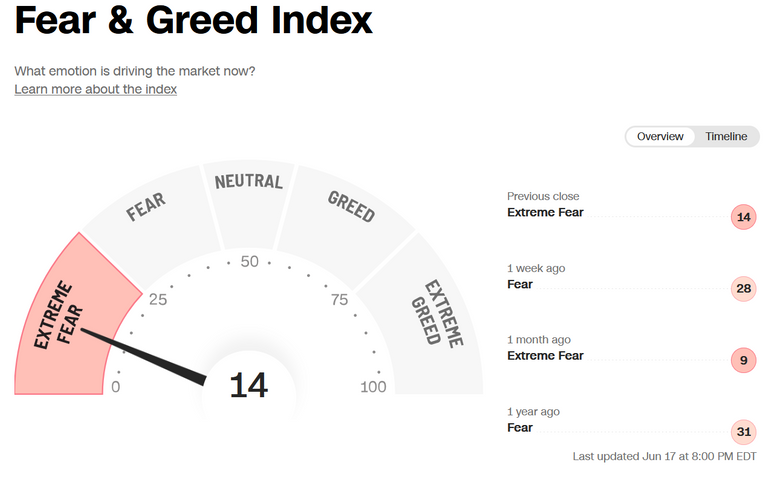 Currently the fear index is reading extreme fear. This sure does not look like an ideal time to invest, or is it?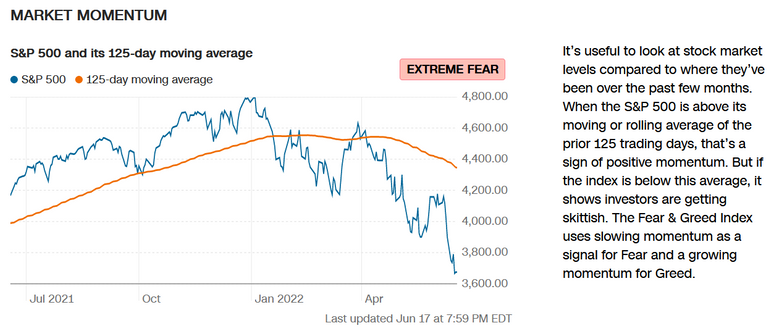 The SPX index started out 2022 on a high note and now close to six months into the year the index has dropped close to 25% from its all time highs. There is certainly troublesome worries with the draw down.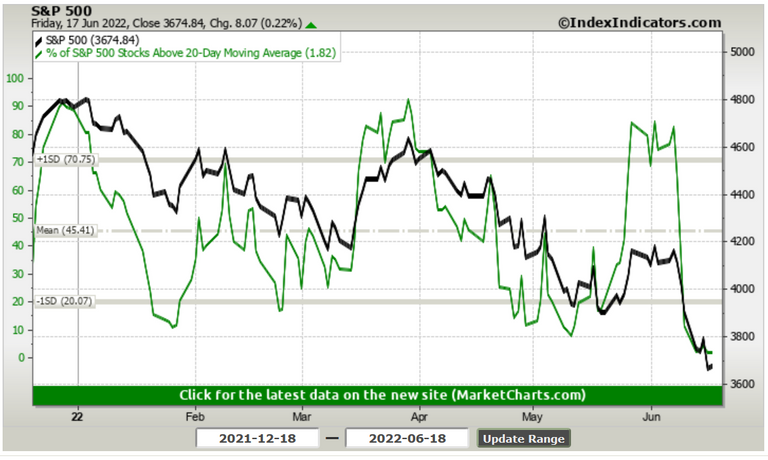 On a short time frame it appears the index will be bouncing higher pretty soon. There is a lot of stocks under its 20 day moving average and similarly many under 200 day moving averages.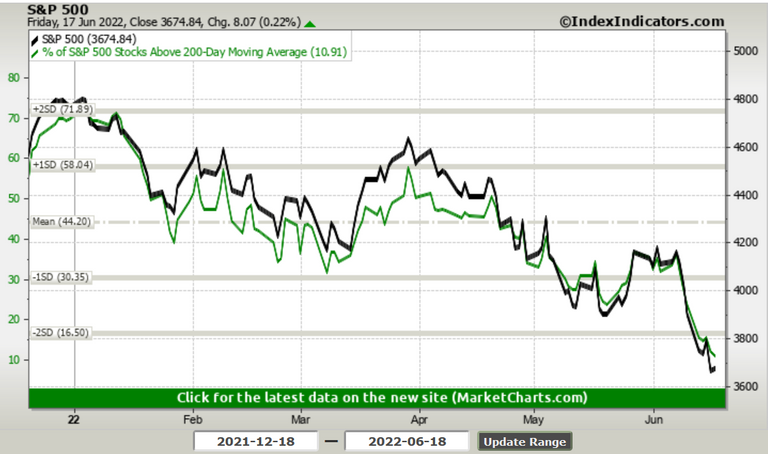 With under 10% of all stocks in the index above its 200 day moving average there maybe likely chances of a mean reversion where prices have to bounce off from the lows. When this will happen remains to be seen.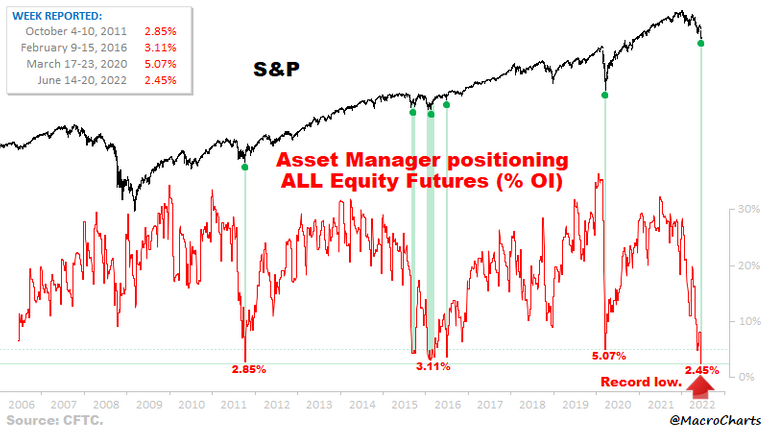 I end it with someone I follow on twitter, handle @microcharts, who is a hedge fund manager indicated current market conditions have most bearish reading ever for the asset managers that are investing in equities.
I am not predicting a market bottom from here but there are a lot of signs that overselling in the markets can form a relief rally. With any rally it can potentially push indexes to new bull markets as buying helps give people confidence to continue invest and in turn increase asset prices. A positive fly wheel effect.
None of what I write is financial advice. It is for entertainment purposes only. Thanks for reading!

LeoFinance = Financial Blog
LeoDex = Hive trading exchange for Secondary Tokens, Low 0.25% fees for deposits and withdraws.
HiveStats = Hive stats per user
LeoPedia = Informative content related to anything about Crypto and how to make financial gains in crypto!
CubDefi = LEO Finance's Defi with CUB Token
---
---