From Downfall of Luna to Celsius and Beyond. Why?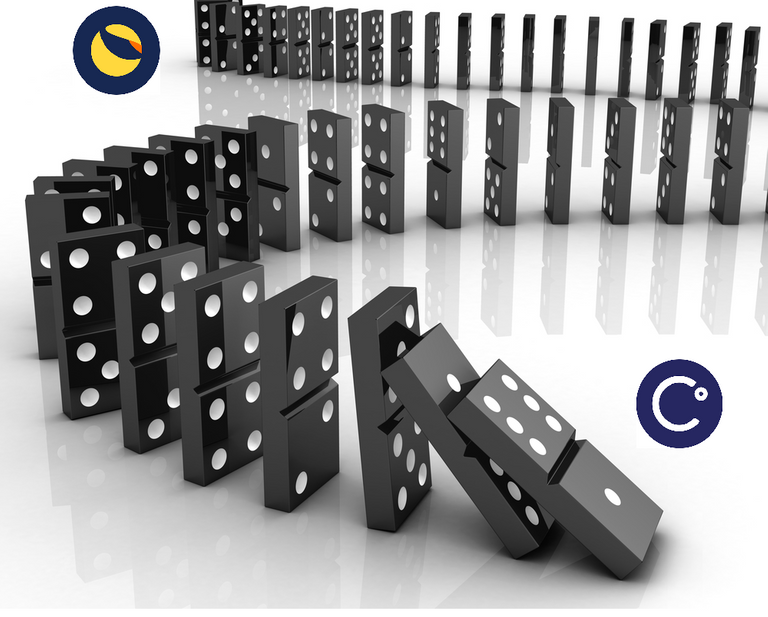 Yesterday Celsius made a public announcement in regards to locking up users funds as the current volitale crypto market is making it impossible to handle the price changes.
https://twitter.com/CelsiusNetwork/status/1536169010877739009?ref_src=twsrc%5Egoogle%7Ctwcamp%5Eserp%7Ctwgr%5Etweet

Rumors are ETH free falling from stETH losing peg is major reason Celsius is locking up users assets. The staked ETH was to earn more ETH and be ready for the move toward ETH 2.0. However right around this past couple of days there has been heavy selling of ETH and creating a void in liquidity for stETH which is causing a rapid price decline.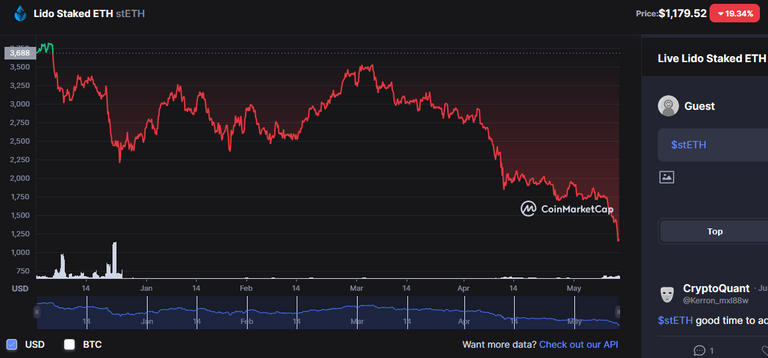 Celsius is rumored to have a lot of ETH staked into stETH and with the liquidity dropping they are having significant difficulties to handle customer withdraws. The company stopping its withdraws is cascading as of today Binance has stopped all BTC withdraws.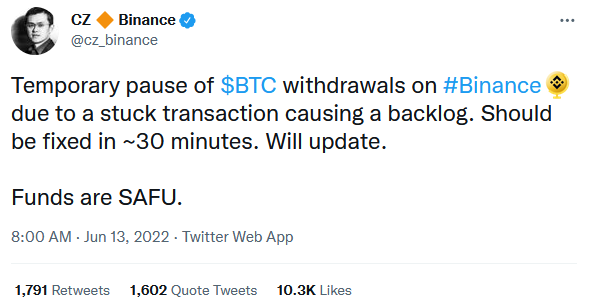 Domino Effect
Luna in May lost peg and now Celsius has trouble handling its assets. Celsius had a portion invested in Luna / UST so in a way the crash of Luna / UST is effecting Celsius. FUD spread on Celsius news and its native token free falling.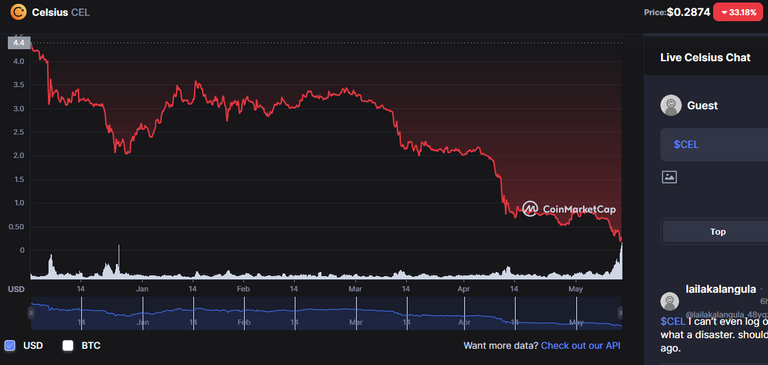 On top prior to Celsius announcement there were already signs of problems in other parts of the crypto space, such as OSMO hack and Optimism hack. In the end the damage caused by Luna may the entire market very vulnerable to any and all additional shocks.
Conclusions
All this maybe old news since its being discussed across the web as crypto prices falling and so is the stock market. However I leave with this additional news illustrating how the domino effect can cascade into the stock markets due to crypto prices free falling.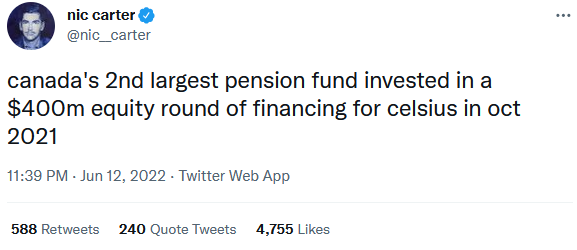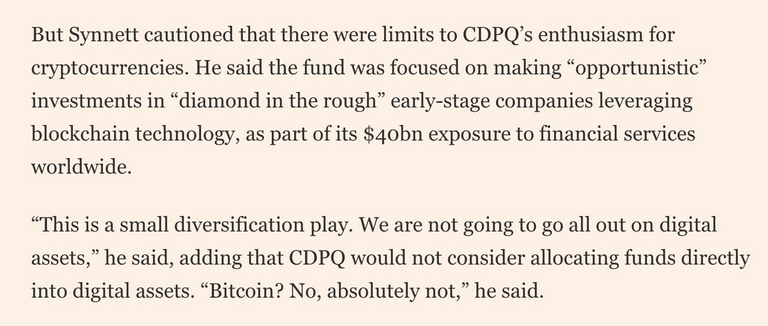 Pension funds such as that illustrated in snap shots above is illustrating how financial institutions that invested in crypto maybe in some heavy loses at current market conditions. Even with doing their own due diligence and believing public company such as Celsius would not mean assets invested will go to zero but currently it is proven to be wrong assumptions.
If true and institutions lack liquidity while stock and crypto markets continue to fall the same institutions may be unable to supply enough dollars to avoid margin calls. Yet what if this does not happen and institutions have to sell in order to obtain enough dollars? Some pension funds have monthly withdraws. They need to hold enough dollars for the process to operate smoothly but if there is not enough dollars assets such as crypto and stocks will continue to be sold.
None of what I write is financial advice. It is for entertainment purposes only. Thanks for reading!

LeoFinance = Financial Blog
LeoDex = Hive trading exchange for Secondary Tokens, Low 0.25% fees for deposits and withdraws.
HiveStats = Hive stats per user
LeoPedia = Informative content related to anything about Crypto and how to make financial gains in crypto!
CubDefi = LEO Finance's Defi with CUB Token
---
---