Splinterlands - Chaos Packs Getting Chaotic?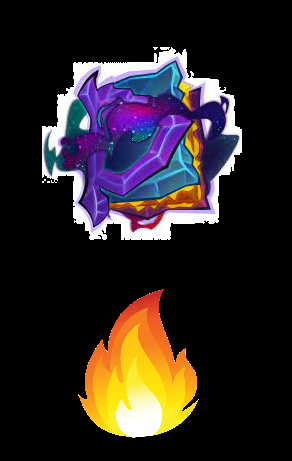 A lot is going on with Chaos packs and some maybe wonder what the best approach is toward Chaos. Here we list the current situation and what options we have to choose from.
Burning Chaos
Splinterlands has begun burning 25,000 packs a day has begun and today was the first day, 12/1/2022. The packs will be burned daily until all packs are either burned or sold. With less than 4.5 million packs it will only take less than five months for all the packs to be burned if we assumed packs stopped selling.
Basic supply and demand here where supply is automatically shrinking thereby even if demand remained steady it will increase value of Chaos since there are less going around.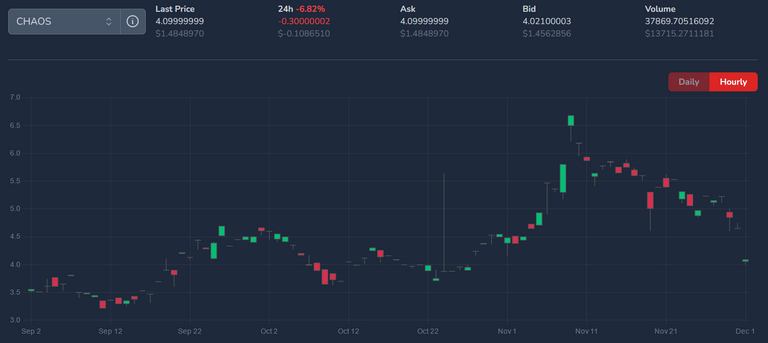 Price for Chaos packs on the third party markets have actually fell somewhat in the past 24 hours. This maybe a buying opportunity as prices drop. It may also be a good time to accumulate Chaos cards from the third party market as prices decline. Yet what could be causing the price drop even when supply is shrinking?
Splinterland's Chaos Promotion
The creators/developers of Splinterlands recently rolled out a promotion sale for Chaos and Tower Defense packs. You can read their post here. In short summary for Chaos packs promotion if a player chooses to buy packs in bulk there is a threshold of packs needed to be purchased in order for buyer to earn additional rewards.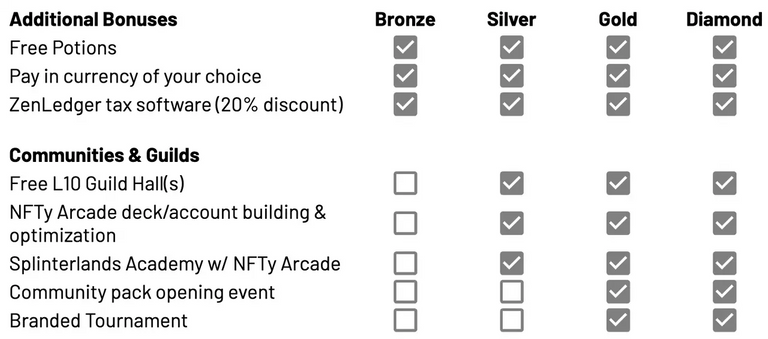 Images above are directly from Splinterland's post but shown here for convenience. Looking at the table it is clear the more people spend the increase in rewards.
One reward that really stood out to me is getting a guild to level 10 Guild Hall when player purchase enough packs to be considered Silver status. That avoids spending around 2.7 million DEC needed to upgrade the hall to level 10 so at silver status the spending in total is 24.8 million DEC, which makes it like 10% off considering the DEC was well spent.
Overall there are some large sum of purchases required to reach specific tiers. Even at the lowest status of bronze it requires $10k in fiat or crypto equivalent.
Conclusions
Splinterlands is reducing the present supply of Chaos packs. In addition they are promoting a sale for purchase of similar packs. Now with the initial pack burning and promotion sale beginning it maybe a good time to think if that is any bigger potential to purchasing Chaos packs before they are all gone.
Until next time thanks for reading!!!
https://images.ecency.com/p/HNWT6DgoBc1692QWn5trsLBYecSp3jKD1kzdmSDR4FGzPSXomkgLtisN5TzrwHTsD1D4ocqDPHpFztKzeH4ibh1vQVU3d3dSaB6VYJ1U3RdsSDi5spmdafX25ph.webp?format=webp&mode=fit
If you want to play splinterlands then SignUp Here
I have plenty of other cards for rent! Just go on peakmonsters and check out the market place and if you are curious what I offer here is a link:
If You have yet to take part in playing this great game called Splinterlands please click on my referral link. It is free but in order to earn real assets such as cards and token you would have to invest in a starter deck or purchase game cards. Join the discord to learn more. Good luck!

THANKS FOR READING! CONTINUE TO PLAY SPLINTERLANDS!

---
---