Splinterlands - Final Stretch Of Chaos Packs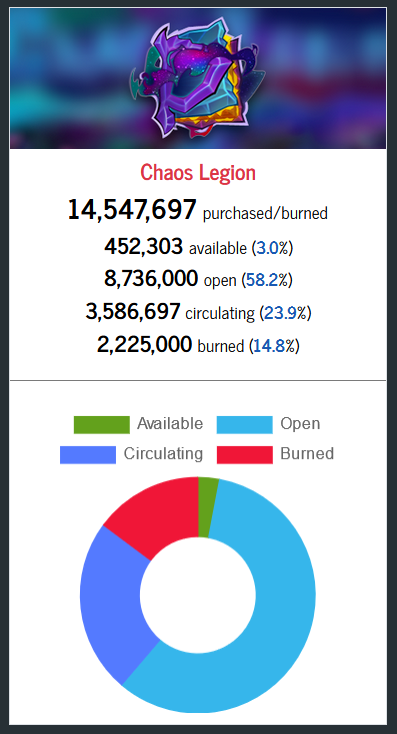 It did not take long with now less than 460k packs left ever to be possibly be printed it may not even take all of March for the remaining Chaos to be either bought or burned.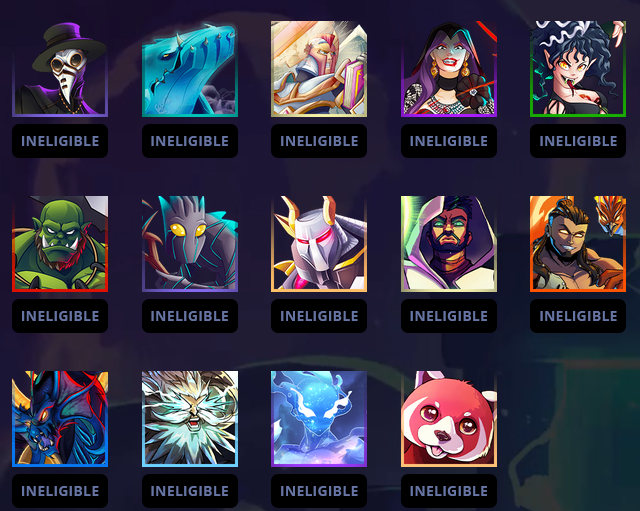 After over a year all the air drops for the series has been dropped and it was an exciting time to see the new legendary summoners. I have yet to purchase any of the older series legendary summoners but have already started collecting the Chaos. Hoping for better prices ahead but with no more packs printed it will likely mean less cards being for sale on the open market.

A complete Chaos max level regular set now comes in above $5k which is close to its all time high over the pass six months. I personally feel it will be much higher once the packs stop selling.
At the end of all this we will likely have several months without a full series of packs for sale as Rebillion is set to be released in the late Summer. I remember once Untamed stopped printing the demand for cards were so high it just moon shot prices of all cards open on the market.
Will We See Higher Prices?
We have been faced with a weakening demand through latter part of 2022 and rolling into 2023 not anywhere near its highs of 2021. Yet here we are with another series of cards ending just like we did in the past and inevitably have watch older series of cards increase in value. Meanwhile current reaction of Chaos cards are in similar pattern of going higher. Good signs ahead for Splinterlands.
Until next time thanks for reading!!!
https://images.ecency.com/p/HNWT6DgoBc1692QWn5trsLBYecSp3jKD1kzdmSDR4FGzPSXomkgLtisN5TzrwHTsD1D4ocqDPHpFztKzeH4ibh1vQVU3d3dSaB6VYJ1U3RdsSDi5spmdafX25ph.webp?format=webp&mode=fit
If you want to play splinterlands then SignUp Here
I have plenty of other cards for rent! Just go on peakmonsters and check out the market place and if you are curious what I offer here is a link:
If You have yet to take part in playing this great game called Splinterlands please click on my referral link. It is free but in order to earn real assets such as cards and token you would have to invest in a starter deck or purchase game cards. Join the discord to learn more. Good luck!

THANKS FOR READING! CONTINUE TO PLAY SPLINTERLANDS!

---
---