Splinterlands - Is it a Buyer's Market?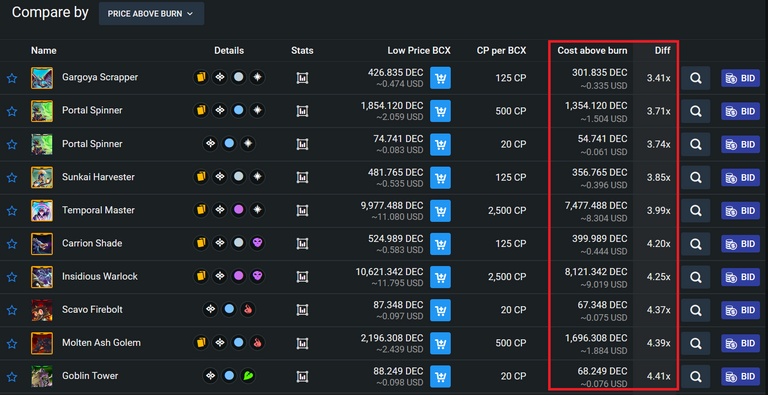 There is a lot of FUD going on in the cryptocurrency market. Especially with what Terra chain has been doing lately.
However today I was looking through the card market in search for a deal. What caught my eyes was that there were some cards lower in $ value relative to what I had seen about a week ago.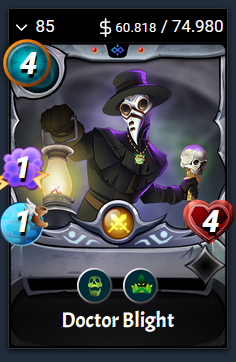 No longer printing the Doctor Blight is the lowest price I seen in a while. Then there were real nice Chaos legends.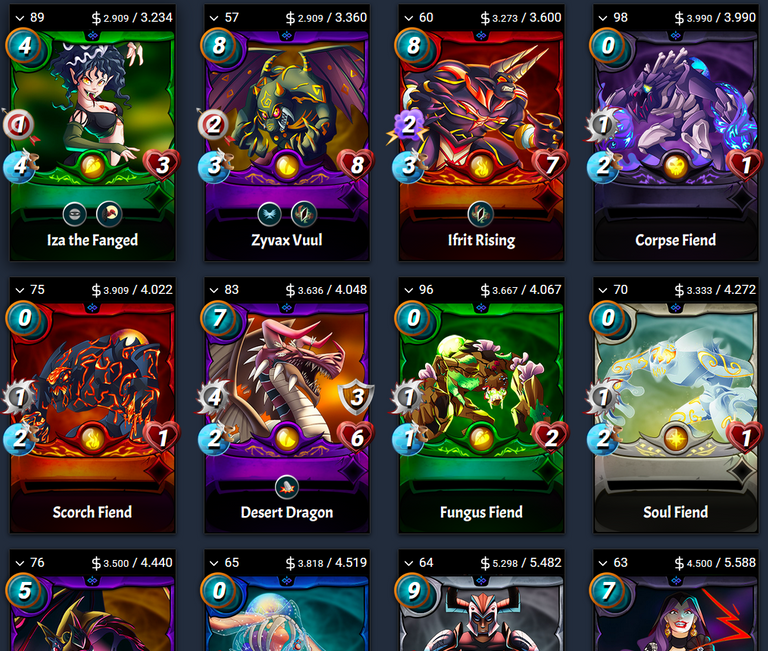 The price of DEC have drop to near peg so it would cost more DEC to purchase the cards. On the other hand the price to bcx has drop so this mechanics of DEC per bcx versus price per bcx maybe playing tricks with me.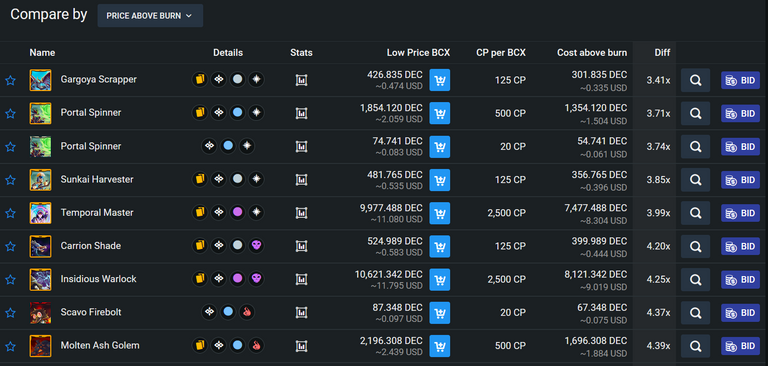 Indeed this was the case when I reviewed peakmonsters.com's tool on price above burn rate. The ratio the tool uses is DEC per bcx. Since DEC price dropped it takes more DEC to purchase the card. In the end it is costing more than 3x the value of the actual card and its is the cheapest of Chaos.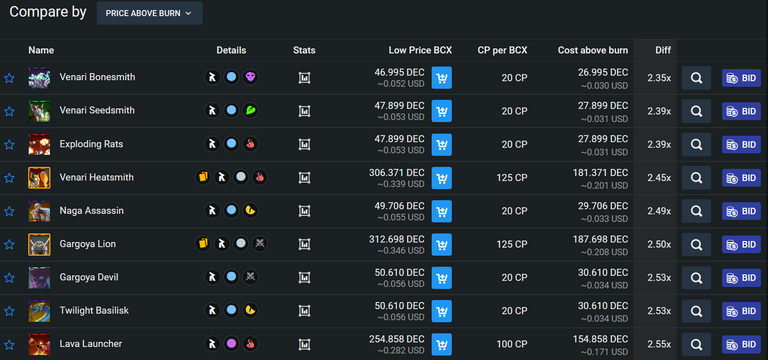 Even with reward cars the DEC per bcx is 2.5x. This is not a steal relative to the DEC spend. Not ideal to be buying right now based on the DEC to bcx ratio.
Conclusions
I was looking at $ per card at the get go but got tricked believing that current market conditions have cards cheaper. When in reality it is the drop in DEC that is likely the cause of the $ drop in cards. Still the price decline in DEC is faster and steeper than the actual $ price of the cards.
For now I would hold out a bit longer awaiting to see if card prices trend lower in the near future.
Until next time thanks for reading!!!
https://images.ecency.com/p/HNWT6DgoBc1692QWn5trsLBYecSp3jKD1kzdmSDR4FGzPSXomkgLtisN5TzrwHTsD1D4ocqDPHpFztKzeH4ibh1vQVU3d3dSaB6VYJ1U3RdsSDi5spmdafX25ph.webp?format=webp&mode=fit
If you want to play Splinterlands then SignUp Here
I have plenty of other cards for rent! Just go on peakmonsters and check out the market place and if you are curious what I offer here is a link:
If You have yet to take part in playing this great game called Splinterlands please click on my referral link. It is free but in order to earn real assets such as cards and token you would have to invest in a starter deck or purchase game cards. Join the discord to learn more. Good luck!

THANKS FOR READING! CONTINUE TO PLAY SPLINTERLANDS!

---
---