Splinterlands - Latest Summoner Lux Vega!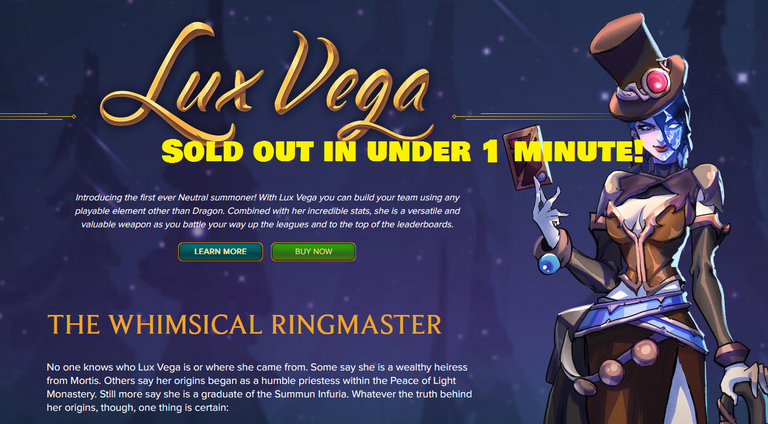 Yesterday the sale of Lux Vega started at 4pm est and within one minute it was sold out!

I myself couldn't wait to get my hands on one and had saved up the 500k DEC and purchased 500 vouchers right before purchase time. A short story on my purchase was that I had saved up my DEC in liquidity pool and was trying to take out and transfer into Splinterlands. The transfer had a momentary delay and only got my vouchers and DEC ready with less than 5 minutes to spare.

Screen shot above is proof how literally close I was in not being on time for the official start to the sale. Here it was once my purchased went through: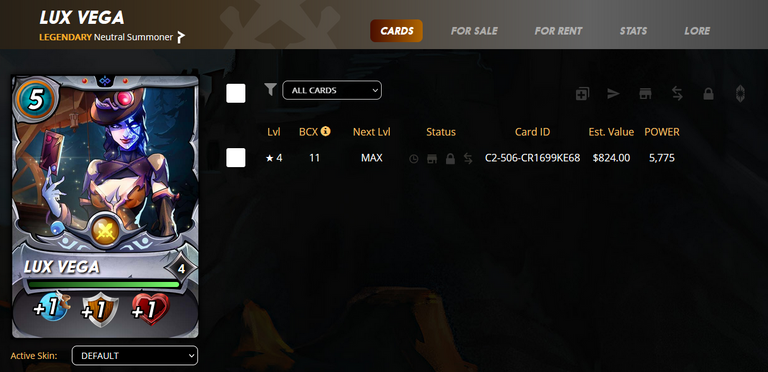 With only 1,000 ever to be printed I am now officially one of the lucky ones to hold a Lux Vega. I have heard some top players purchasing 2 or more of the card which makes me believe that there is definitely less than 1,000 players owning this card.
Uniqueness of Lux Vega
The first ever neutral summoner and now the 8th summoner with 5 mana card. A promo card which adds 5% reward bonus to winners of rank battles.
All printed Lux Vega are at max level and comes with three boosts in +1 speed, +1 thoughness and +1 health. The card is likely usable in majority of matches besides rule set "Little League" or when dragon splinter only matches. Vega will not be allowed use with dragon splinter.

Game Play With Vega

I am currently at Silver II therefore have my Vega capped at level 2 use. Out of about a handful of battles I used Vega I have won about half of the contests. I hope to be better handle on combos that benefit using it to have a better win rate.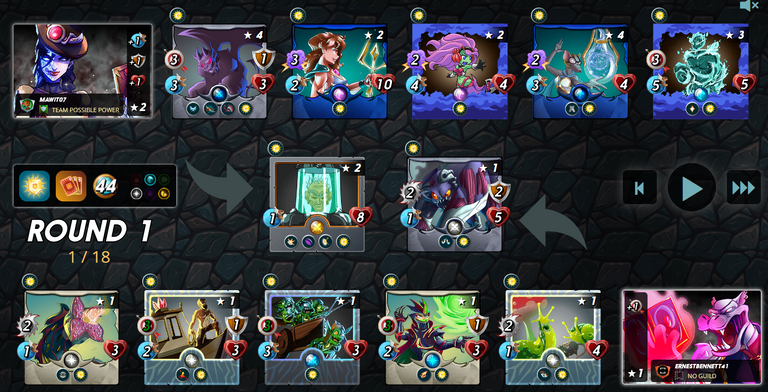 In matches where I encountered opponent's with level 1 summoner the Vega came out strong winning. Silver league tends to have more level 1 cards than higher leagues so I hope once I get into gold I can see better opportunities to use Vega.
Why I Purchased Vega?
As a long time fan of Splinterlands I have patiently saved up in game assets through the years and when ever there is a summoner promo I had to get my hands on I would do so. The prior promo summoner Waka I had went over WAX blockchain to obtain. Unfortunately the promo did not turn out as well as Vega.
Yet Splinterlands responded with another promo summoner with much better results in Vega. The demand for the card was huge and swift. I am excited for the the future of the game and already looking forward to the next promos.
If one thing is true in crypto is that Splinterlands have proven from time and time again that it gets better with age. Can not say that to so many other crypto projects out there.
Until next time thanks for reading!!!
https://images.ecency.com/p/HNWT6DgoBc1692QWn5trsLBYecSp3jKD1kzdmSDR4FGzPSXomkgLtisN5TzrwHTsD1D4ocqDPHpFztKzeH4ibh1vQVU3d3dSaB6VYJ1U3RdsSDi5spmdafX25ph.webp?format=webp&mode=fit
If you want to play splinterlands then SignUp Here
I have plenty of other cards for rent! Just go on peakmonsters and check out the market place and if you are curious what I offer here is a link:
If You have yet to take part in playing this great game called Splinterlands please click on my referral link. It is free but in order to earn real assets such as cards and token you would have to invest in a starter deck or purchase game cards. Join the discord to learn more. Good luck!

THANKS FOR READING! CONTINUE TO PLAY SPLINTERLANDS!

---
---