Splinterlands - My End Of Season Review


With the final hour running down I went full throttle playing as many matches as I could until it was end of season. I turn out having a reasonable run as I ended above the 1,000 overall in gold league.

Although nothing to brag about I am happy with ending where I am for the season considering most of gold league season I have been on long stretched out losing streaks.
For performance I did not fare as well as last season but back then I was in silver league.
I still ended with a higher win to loss ratio so I have that positive to carry over to the new season.

My earnings are not strong relative to past but its been low for the past couple of seasons. I am earning around 125 SPS for all the rank battles I won. That equates close to 1800 DEC. Not ideal considering how much I invested in cards. I am hoping future seasons I am able to perform better.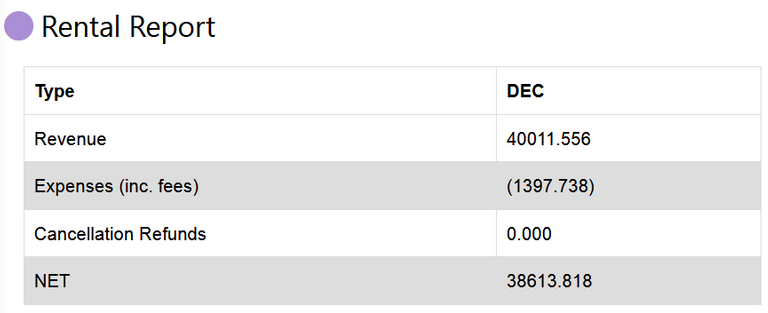 For my rental income it was just under 39k DEC which comes in to around the same as last season. As this number is near the lows I and I have been consistently earning this much for a few seasons I may have to simply accept that the current market environment.
Conclusions
In rank battles I am earning less but rental income helps make up for the earnings. Meanwhile I have a lot more to learn about Gold League as I ended in Gold II and never really had a steady set of matches. I encountered a lot of losing streaks which I hope to avoid in this upcoming season and beyond.
I also participating in multiple brawls throughout this season and earned a lot more SPS than what I did in rank battles and end of seasons combined. On the positive my reward for end of season was decent as I was able to pull rare gold foil, multiple legendary cards, and a Chaos pack. I hope to match or do even better for new season.
Until next time thanks for reading!!!
https://images.ecency.com/p/HNWT6DgoBc1692QWn5trsLBYecSp3jKD1kzdmSDR4FGzPSXomkgLtisN5TzrwHTsD1D4ocqDPHpFztKzeH4ibh1vQVU3d3dSaB6VYJ1U3RdsSDi5spmdafX25ph.webp?format=webp&mode=fit
If you want to play splinterlands then SignUp Here
I have plenty of other cards for rent! Just go on peakmonsters and check out the market place and if you are curious what I offer here is a link:
If You have yet to take part in playing this great game called Splinterlands please click on my referral link. It is free but in order to earn real assets such as cards and token you would have to invest in a starter deck or purchase game cards. Join the discord to learn more. Good luck!

THANKS FOR READING! CONTINUE TO PLAY SPLINTERLANDS!

---
---