Splinterlands - Plan To Obtain Chaos

If I had reinvested all my Splinterlands earnings I would have already hold a full set of max Chaos cards. Instead I went and spend more than a full set of assets into Luna / UST and the rest is history. I can not dwell on the pass as I had made plenty of bad investments along the way.
Now back to focusing on Spinterlands I have been focusing on scraping by with where I can get cards that I am missing at minimum of 1 bcx. The dip for a full max Chaos set came and went at around two weeks ago for $5k. It is now back up to over $8k.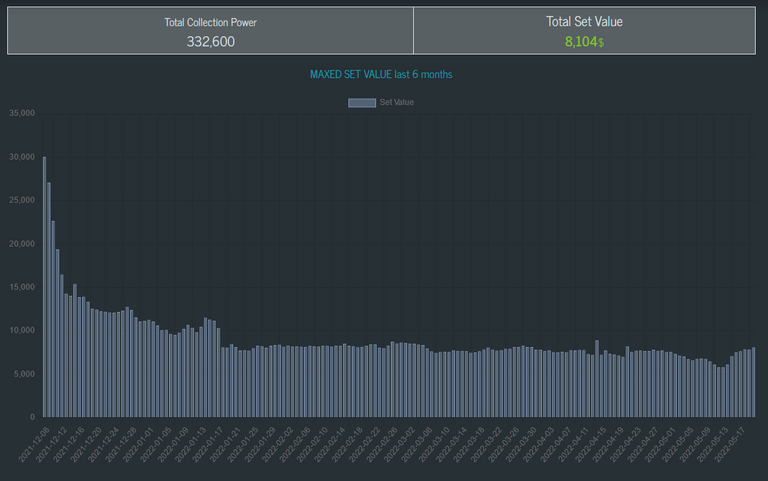 It does not matter as my goal is to obtain max Chaos set I will move forward with what I have and increase my collection from here.
Chaos Common and Rares
Priority are the commons and rares that I am still missing. I have several in all splinters.






As snapshots above shows my missing Chaos cards I have added a couple today.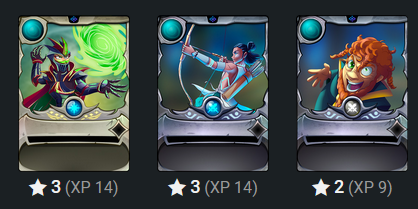 With that I am now a little closer to filling out my missing commons and rares.
Chaos Epics and Legends
A lot more missing cards are in the epics and legends. A majority of the epics are under a couple of dollars to obtain. In the next several weeks I hope to complete the 1bcx of epic and legend cards.
The main catalyst for me to decide adding cards is the new rewards system that will go live on the 22nd. Thereby people playing with actual cards will earn more and in likelihood keep card prices elevated. Are you planning on adding to your collection before or after the reward system overhaul?
Until next time thanks for reading!!!
https://images.ecency.com/p/HNWT6DgoBc1692QWn5trsLBYecSp3jKD1kzdmSDR4FGzPSXomkgLtisN5TzrwHTsD1D4ocqDPHpFztKzeH4ibh1vQVU3d3dSaB6VYJ1U3RdsSDi5spmdafX25ph.webp?format=webp&mode=fit
If you want to play splinterlands then SignUp Here
I have plenty of other cards for rent! Just go on peakmonsters and check out the market place and if you are curious what I offer here is a link:
If You have yet to take part in playing this great game called Splinterlands please click on my referral link. It is free but in order to earn real assets such as cards and token you would have to invest in a starter deck or purchase game cards. Join the discord to learn more. Good luck!

THANKS FOR READING! CONTINUE TO PLAY SPLINTERLANDS!

---
---