Splinterlands - Swap SPS For Other Cryptos Without KYC!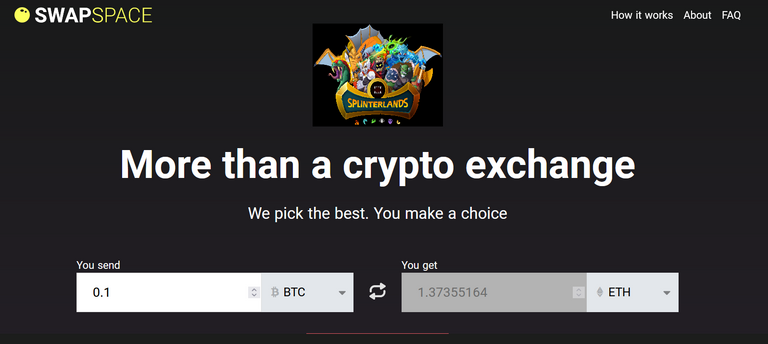 With the recent hive price pump while Splintershard (SPS) remain steady above $0.40 I wanted to move some of my hive to purchase other cryptocurrencies. I do not have an exchange with KYC (Know Your Customer) verification so I needed to find a way to transfer my hive into Kucoin.
I decided to use Swapspace since it now accepts SPS as a trading pair. What is interesting with Swapspace the site links multiple swap exchanges to find the best deal to trading SPS to another crypto of my choosing. I went with USDT.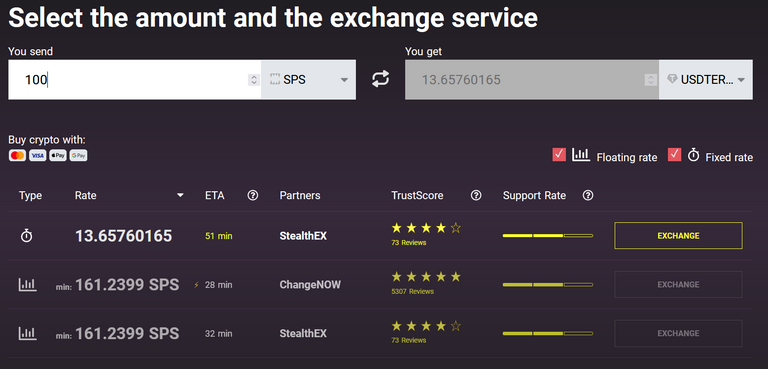 Without having to verify account all I needed was to identify my wallet to transfer of USDT and send my SPS through BSC blockchain with the Swapspace wallet that was posted during the exchange.
Swapspace uses BSC to transfer SPS therefore I had to setup my Metamask wallet to read BSC. To setup Metamask wallet with BSC protocol I had these inputted: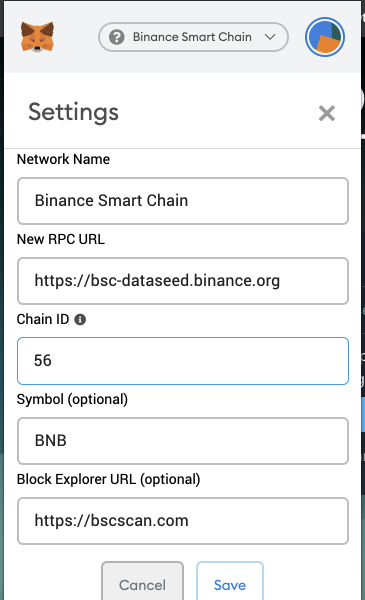 Then inside Metamask BSC wallet in order to find my SPS I have to input new token information. You will need the following info boxed in red to identify new token in your BSC wallet.

It is worth mentioning inside Splinterlands you can create a new BSC wallet to link your SPS so to withdraw SPS in game and into the wallet without any fees. However in order to withdraw from you BSC wallet you will need BNB that will be used for gas fees. At the time when I did my transaction it took about $0.12 to transfer my SPS to Swapspace.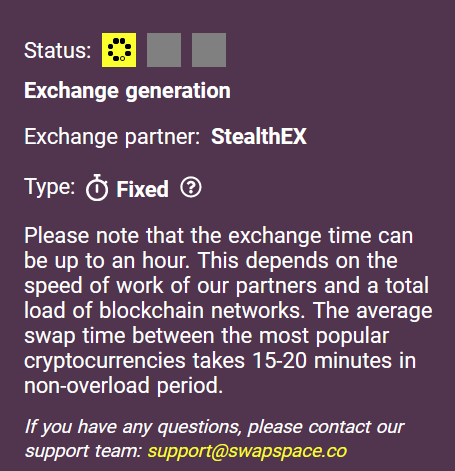 I remained on Swapspace webpage throughout the transaction. It all took under half hour for transaction to complete.
To recap my steps to exchange SPS for USDT:
I moved my SPS from Splinterlands to my Metamask BSC wallet.
From Swapspace I setup the pair transfer of SPS for USDT.
I moved the SPS from BSC wallet to Swapspace's given BSC wallet.
Waited about 10 minutes for the transfer to occur and provided Swapspace my USDT wallet address.
Transfer was complete in less than 20 minutes and I did not have to setup any exchange accounts or perform a KYC.
The major drawback is the exchange rate is not toward the benefit of the seller even though Swapspace advertises it is trying to find the best exchange rates for users. There was about 12% price difference against my SPS sold but I did not mind since I did not want to create a KYC or another trading exchange account to trade my Hive into USDT.
I just like to post this so to let people be aware not only are there hive pair trades out there now without KYC but so do SPS pairs.
Until next time thanks for reading!!!
If you are interested to learn more about Splinterlands please go through some of my other posts. Order is from newest to oldest posts:
Splinterlands - Securing Your Cards From Hackers
All You Want To Know About Reward Chests
Helpful Links for New and Veteran Players
I have plenty of other cards for rent! Just go on peakmonsters and check out the market place and if you are curious what I offer here is a link:
If You have yet to take part in playing this great game called Splinterlands please click on my referral link. It is free but in order to earn real assets such as cards and token you would have to invest in a starter deck or purchase game cards. Join the discord to learn more. Good luck!

THANKS FOR READING! CONTINUE TO PLAY SPLINTERLANDS!

---
---