African Woman - Digital Drawing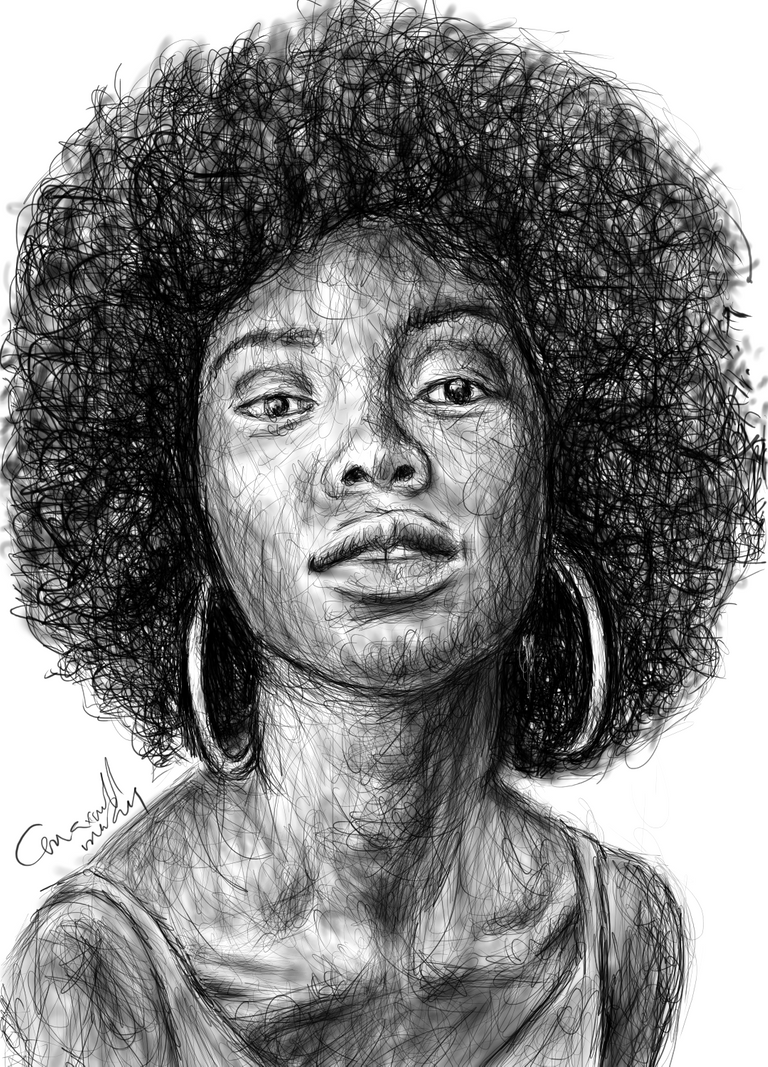 Hi all! Greetings.
Here is my new digital drawing. It's a random portrait drawing of a beautiful Africa woman with afro hairstyle. I love that her smile. It is natural. And what about her big earrings?
The work was done with AutoDesk sketchbook application using scribble style. See my steps below: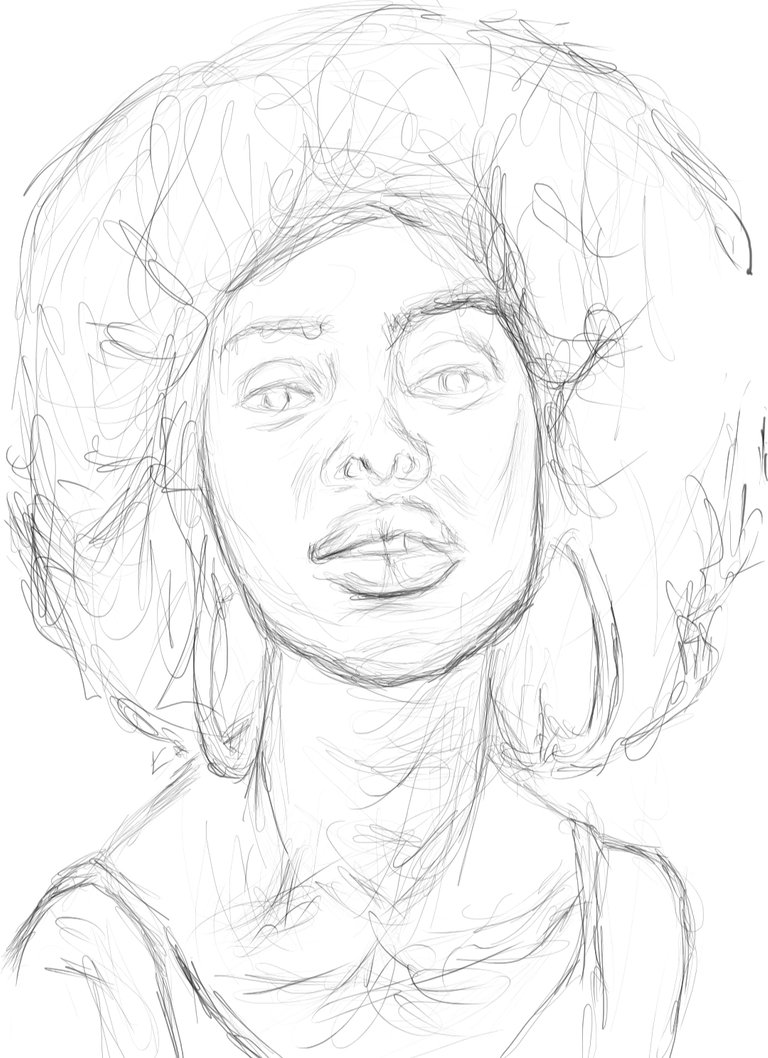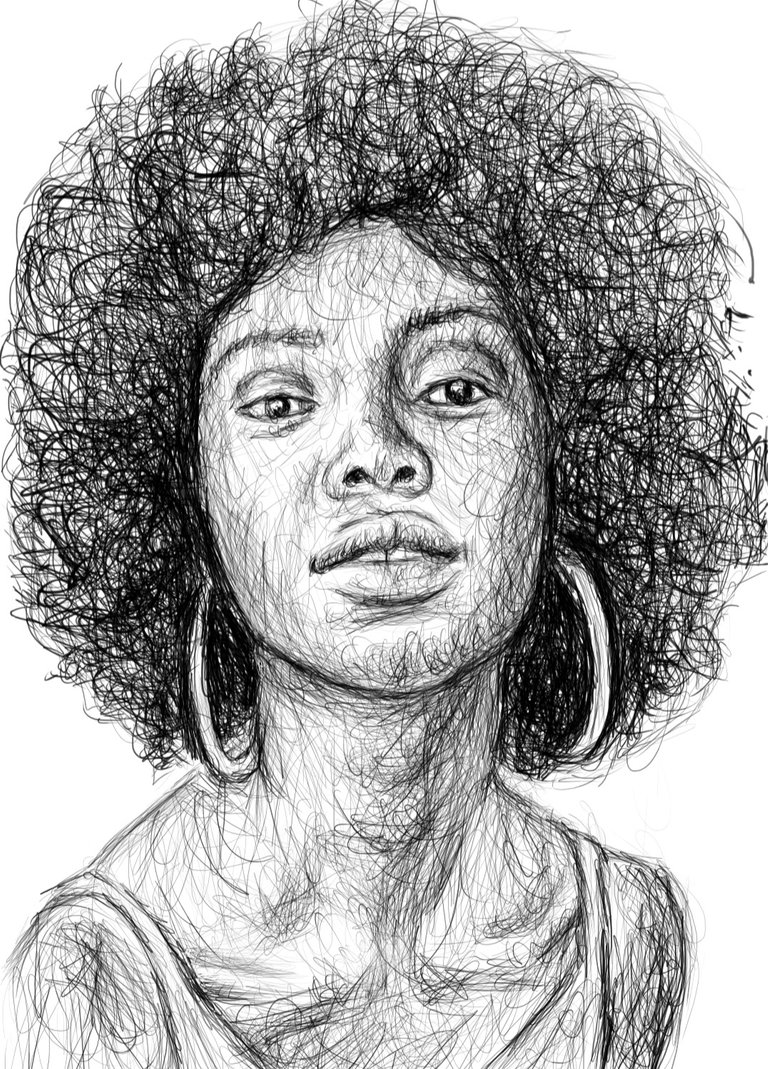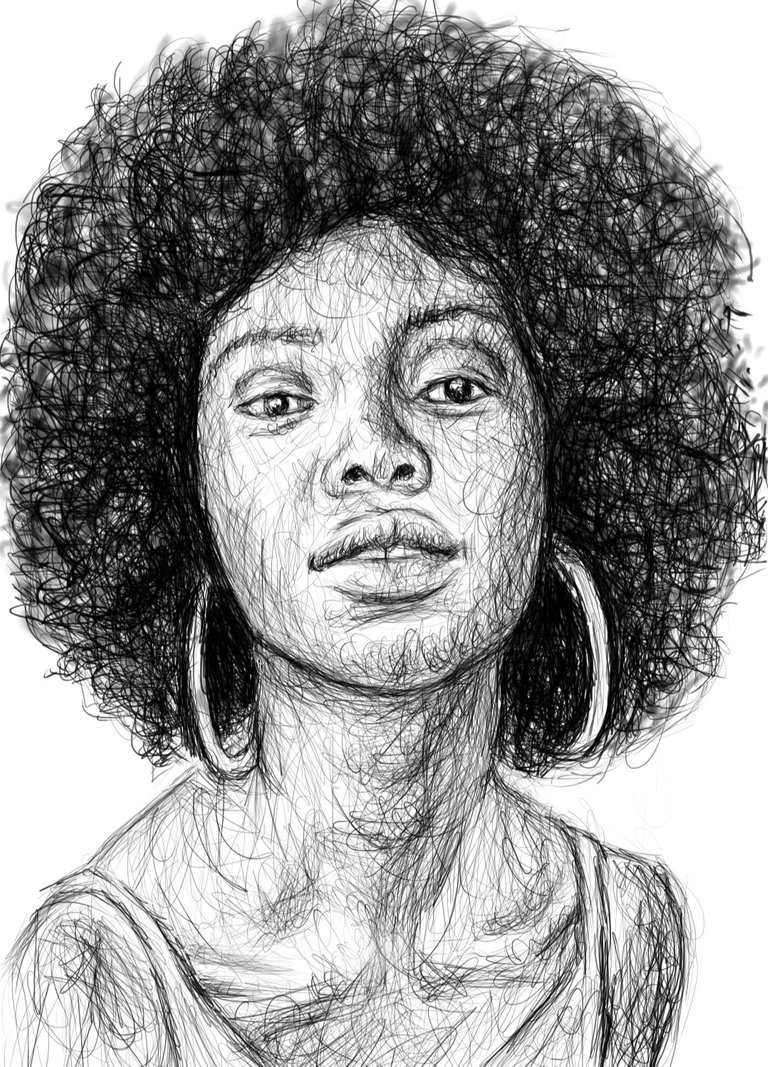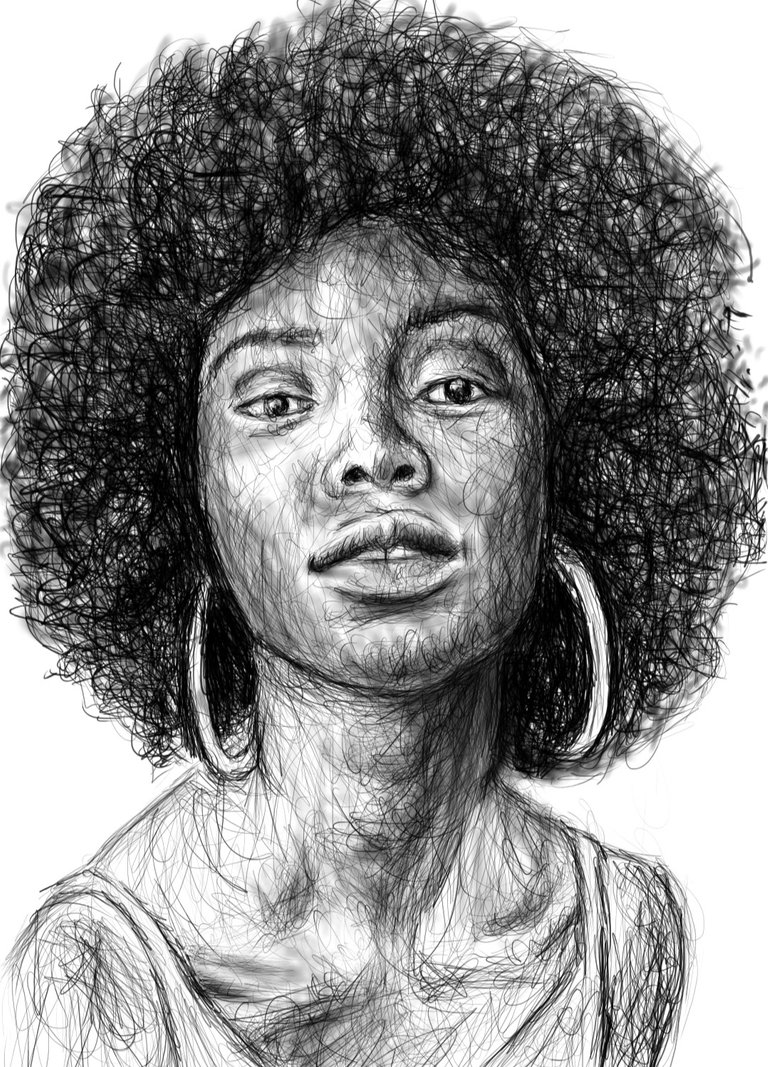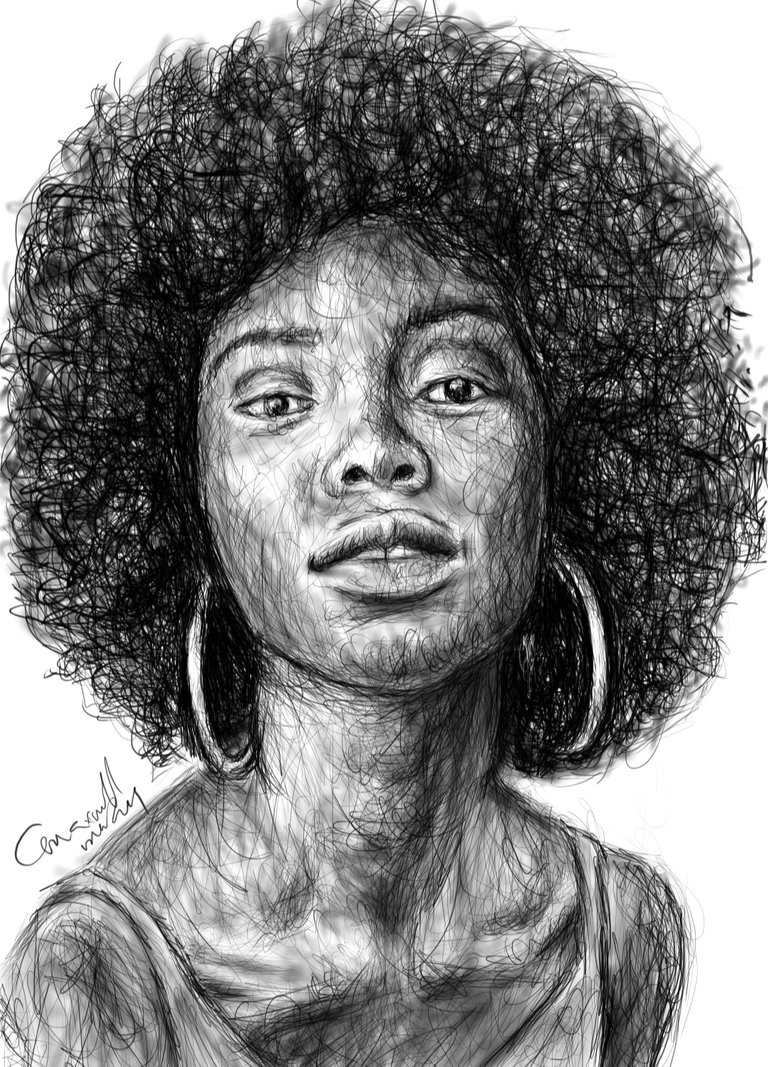 Thank you.
---
---