Chimpanzee - Digital Drawing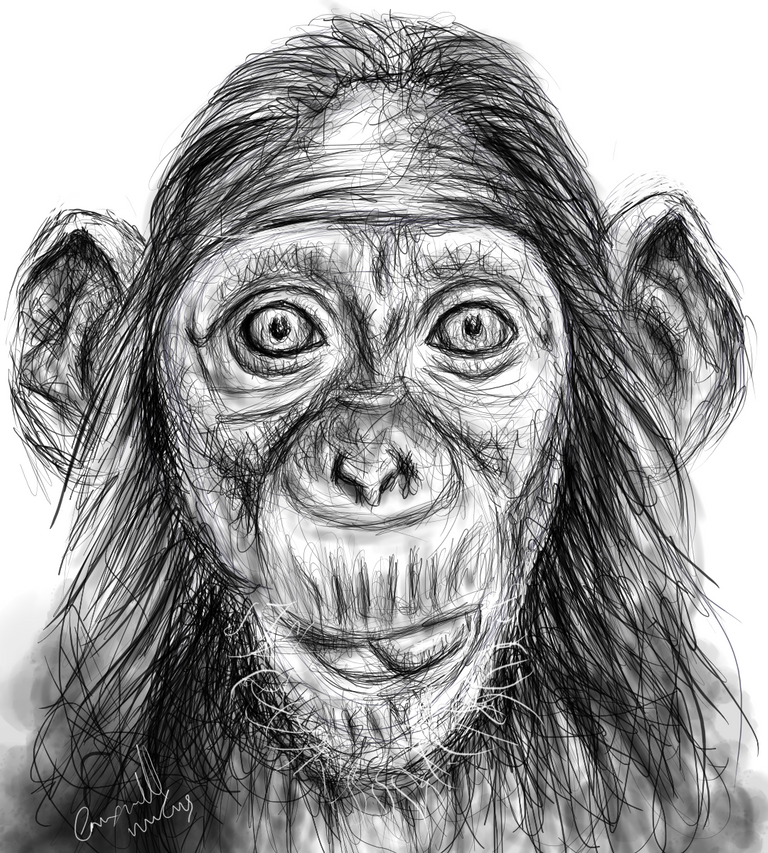 It's been a while I drew a Chimpanzee. It is one of my favorite animals I love drawing. Yeah, they are always fun to draw - especially those their expressions and individual fur.
Here is the latest one I drew. It is a sketch of an adult chimpanzee with big eyes and a bared hair. It has its tongue out as though it wants to lick its mouth.
The drawing was done with AutoDesk sketchbook application using scribble style. See my steps below: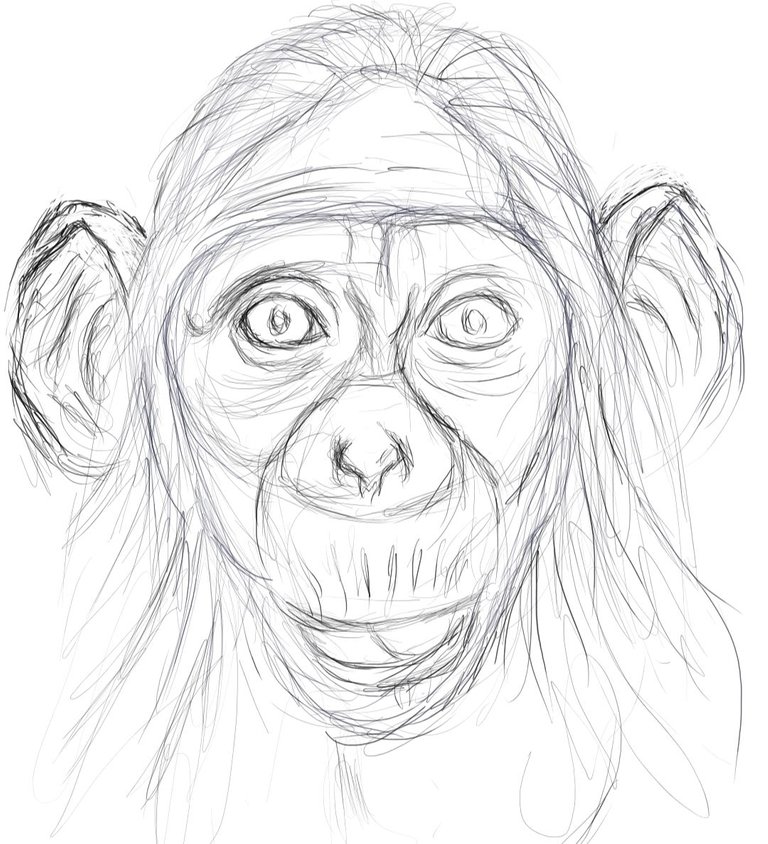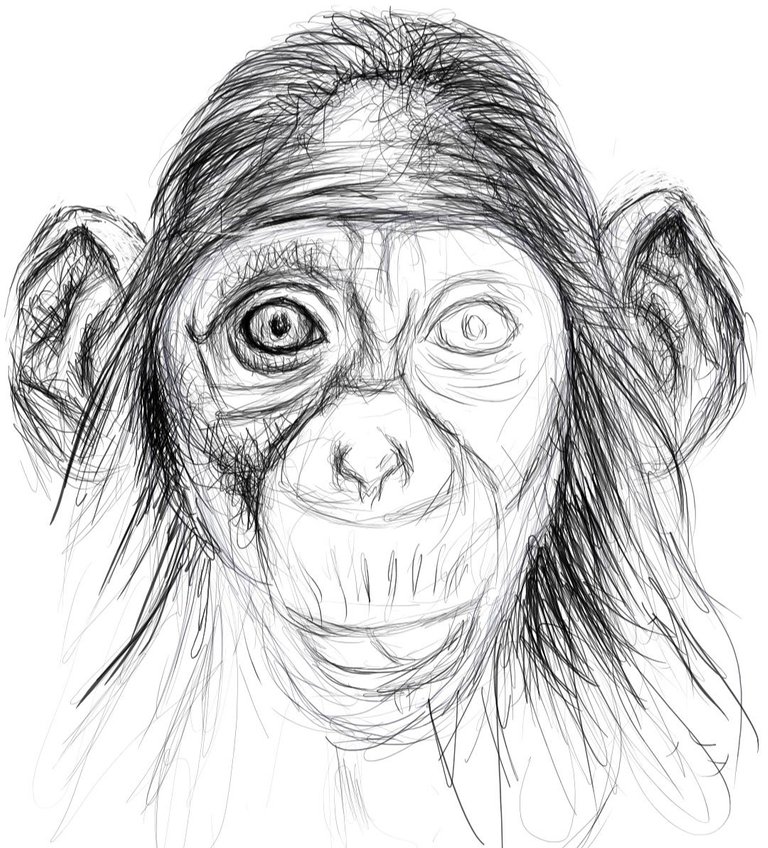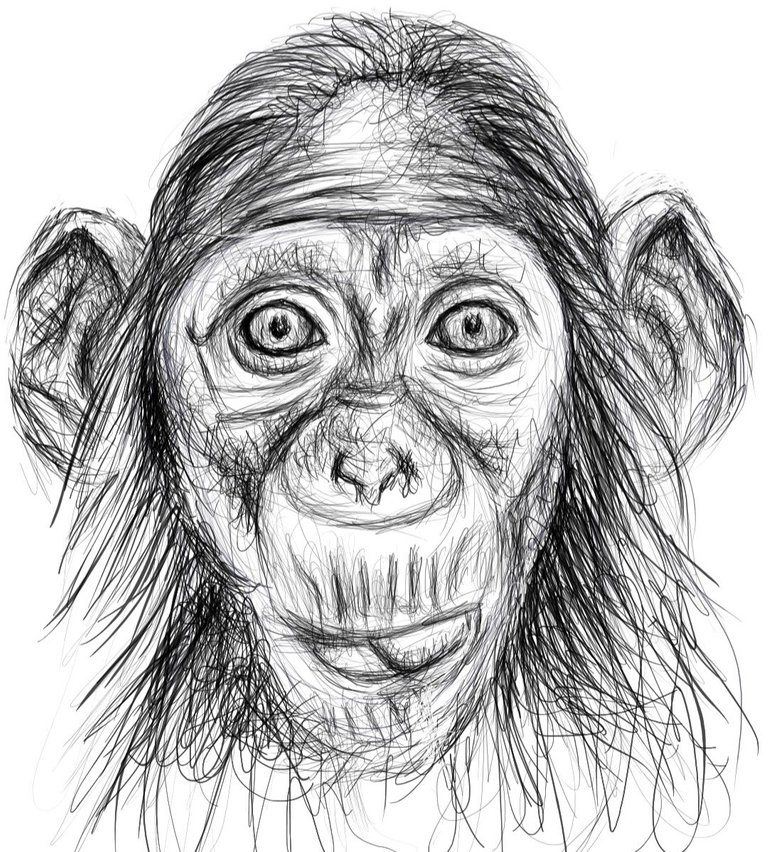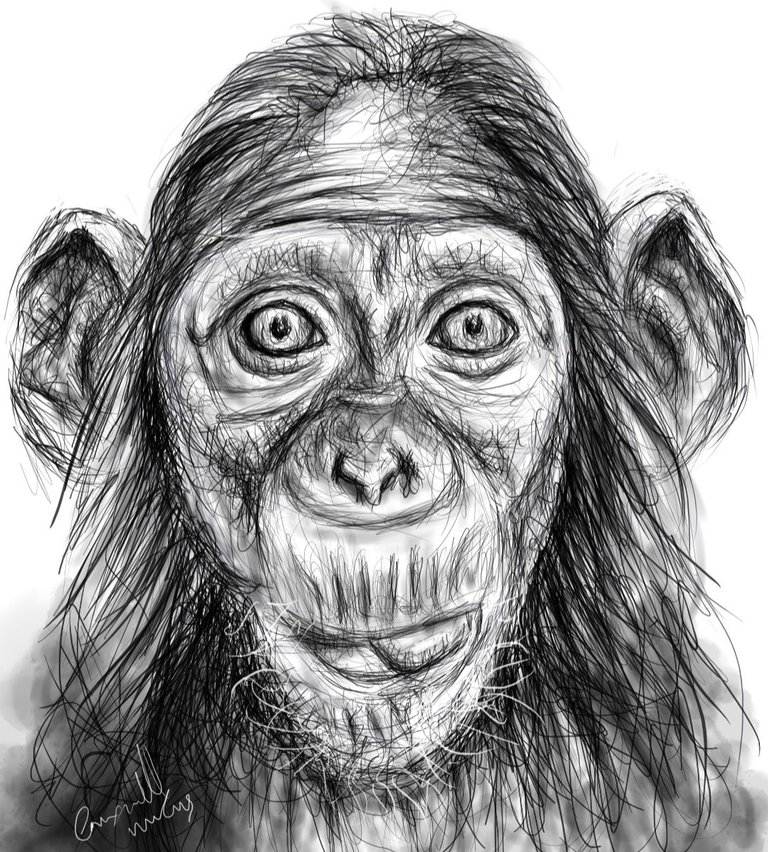 Thank you.
---
---