Creature From The Black Lagoon - Drawlloween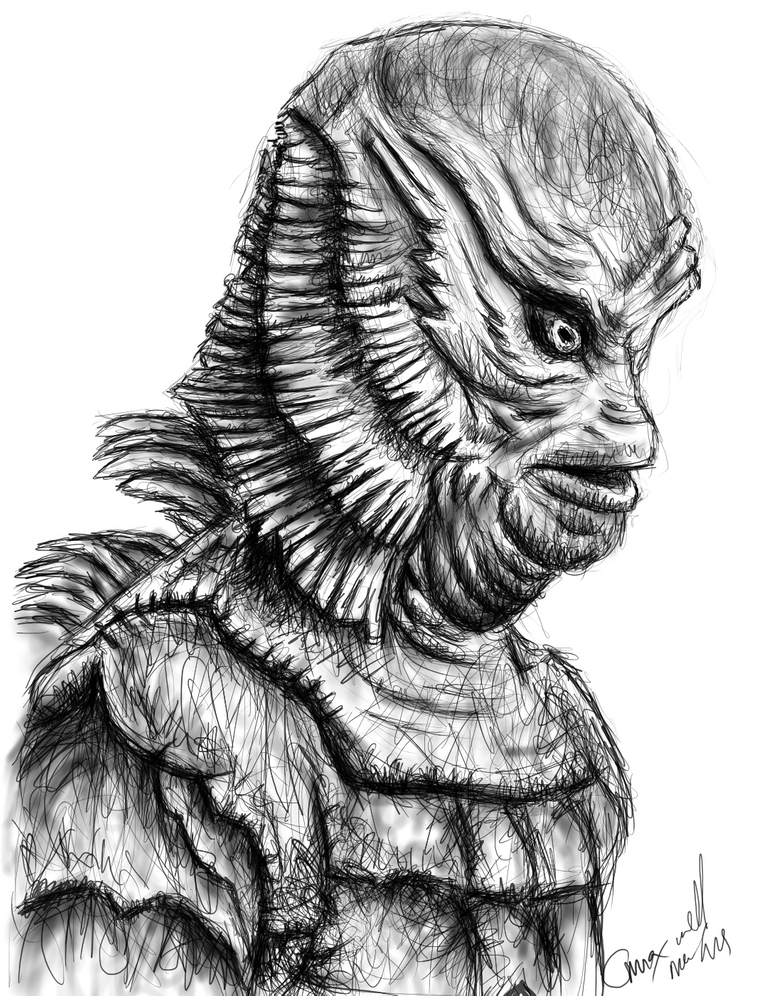 Sketching this creature reminds me of those horror movies I do watch at night especially Alien and Predators. Their fighting technique, the ones that attack humans and the ones that were designed to pretect.
I had to sketch this one after realizing it was a theme for day 19 and I found my reference here. This creature is to noted to be a sea monster that attacks human - it is the amphibious Gill-man.
This piece was done with AutoDesk sketchbook application. See my steps below: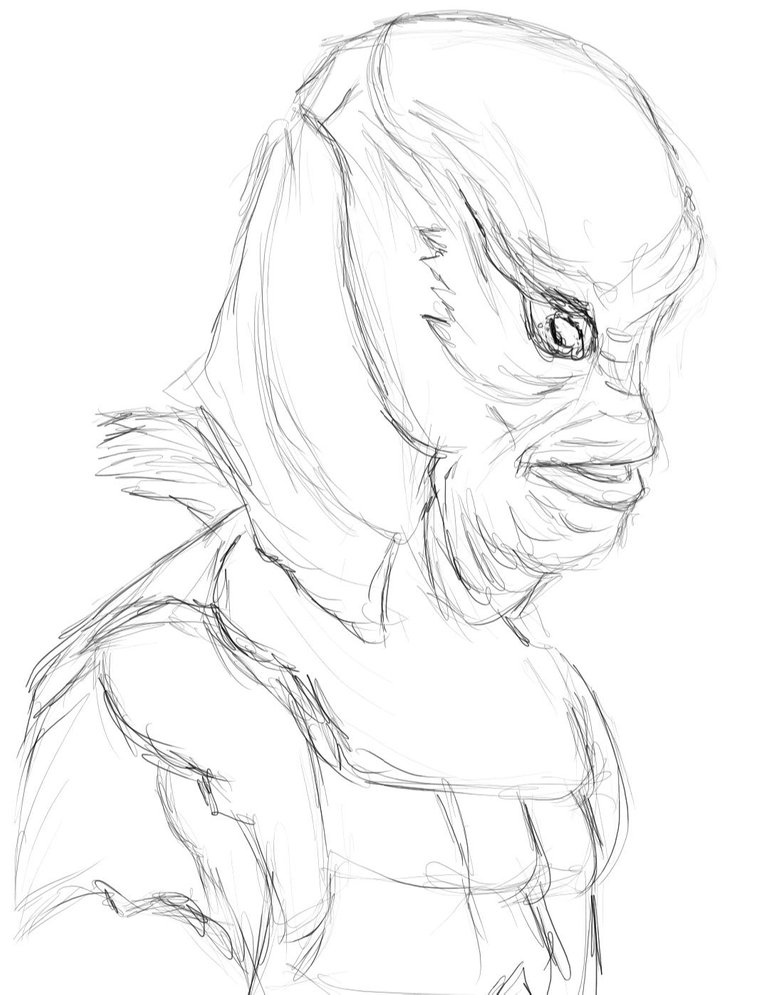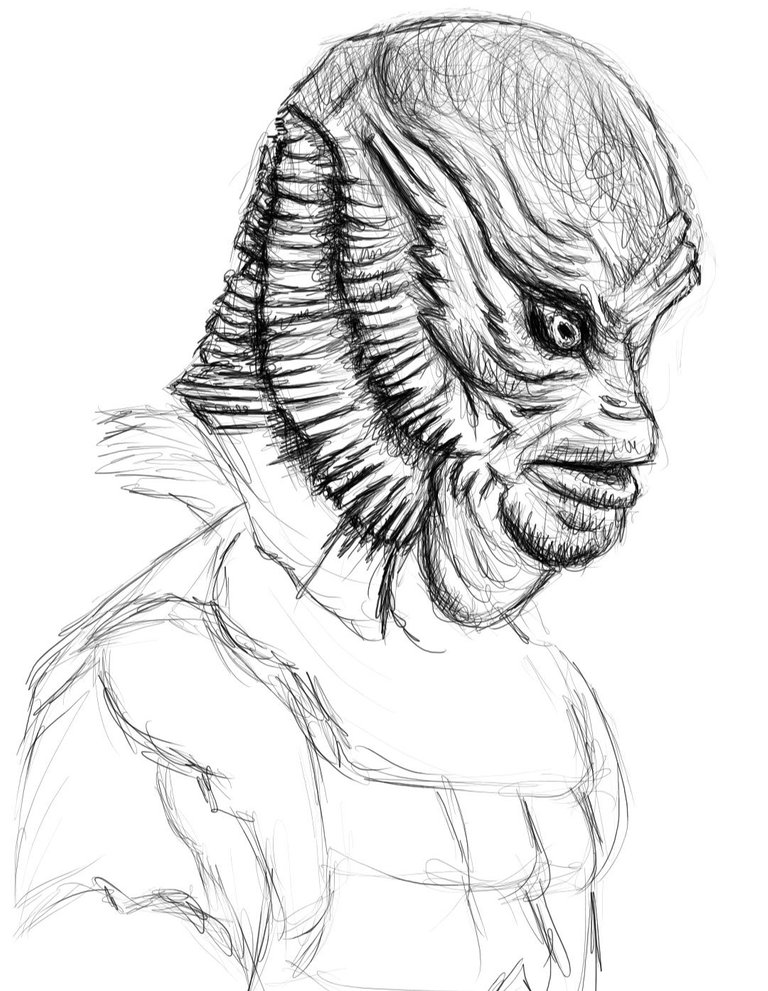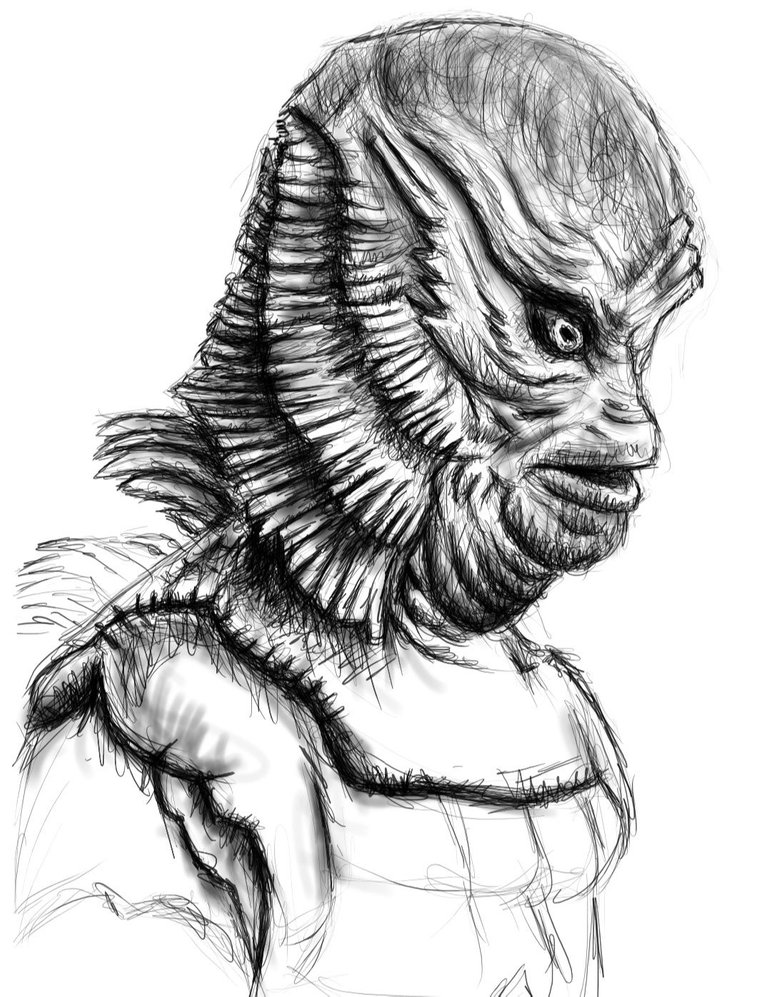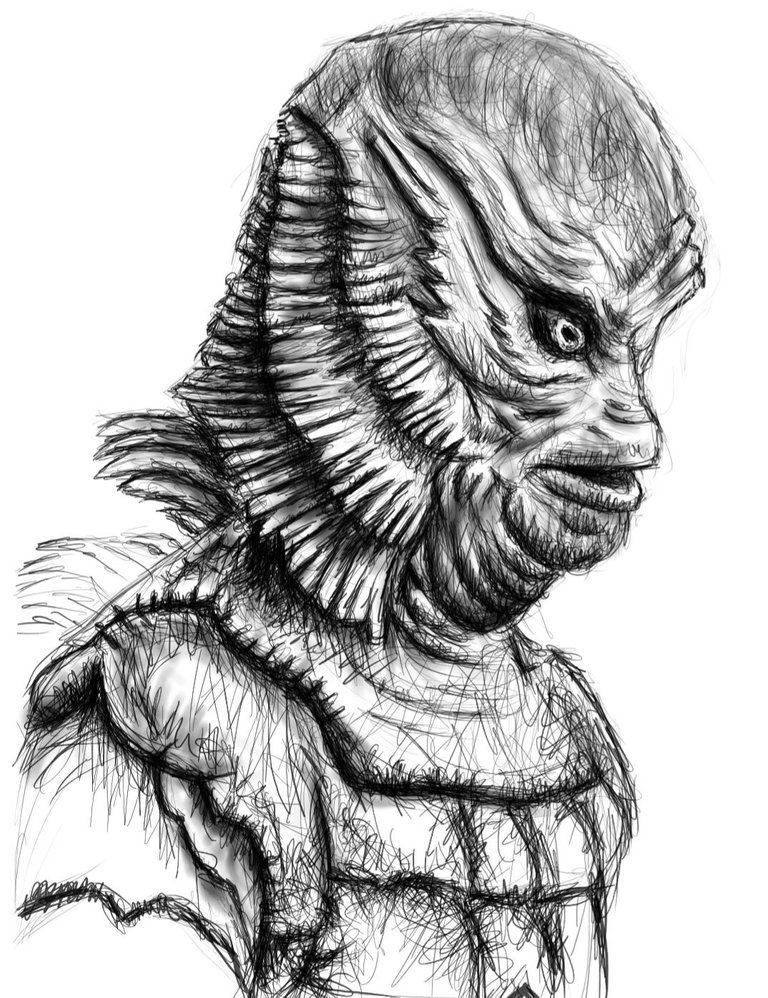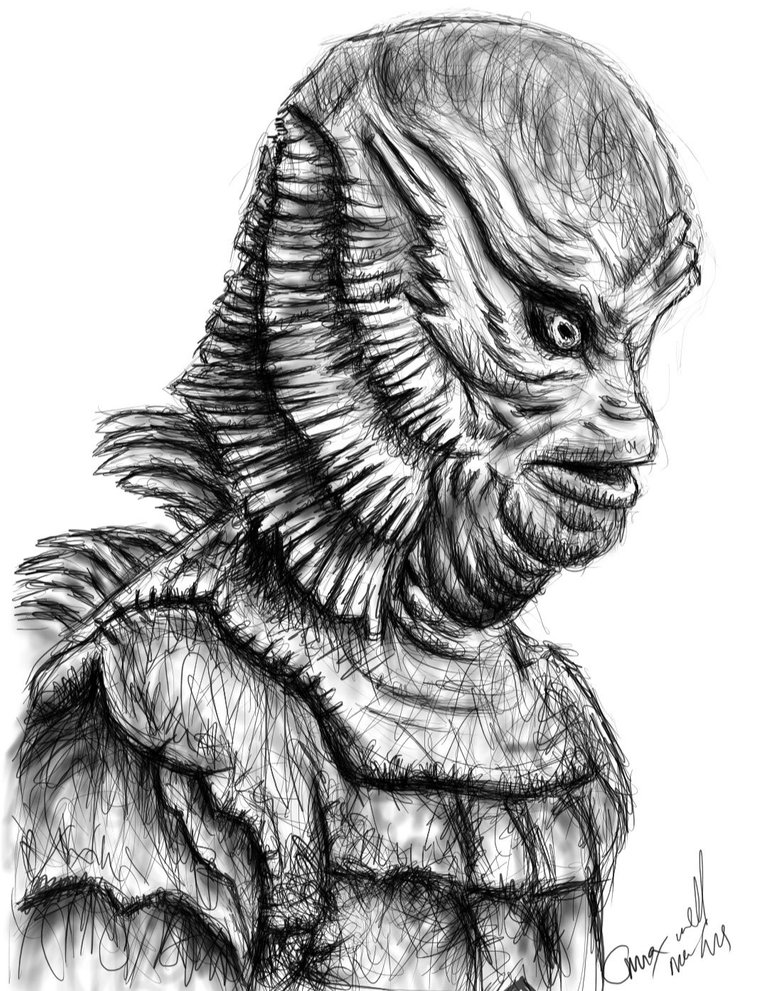 ---
---