Drawing A Lion - Roar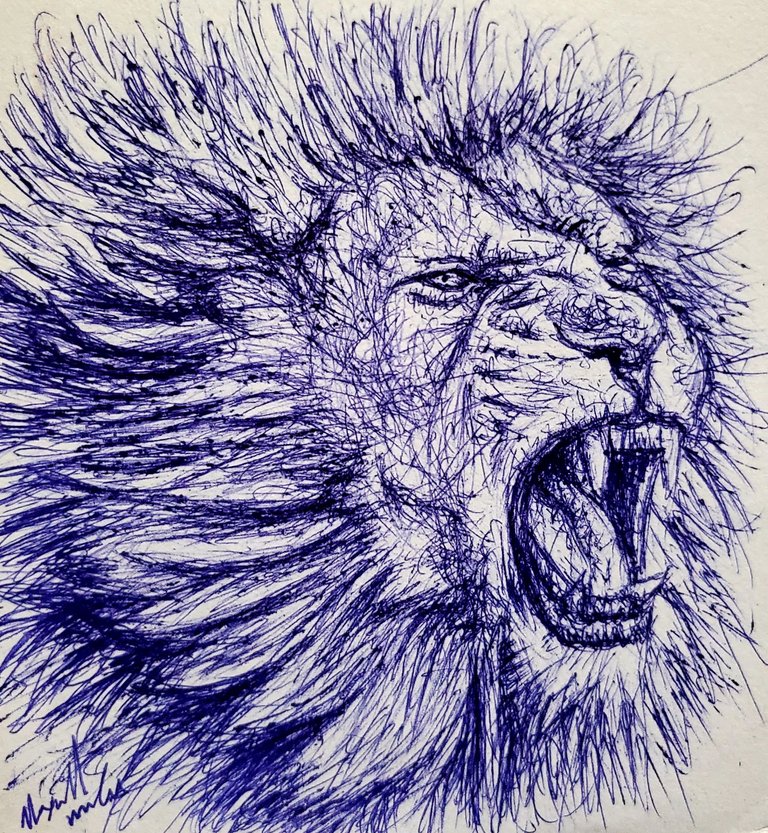 Hello Hivers!
Here is my new traditional art work done with my favorite medium. It's a scribble drawing of a lion, widely believed to be the king of the jungle.
You can feel the energy and fierce look in his eyes as he opens his mouth wide in anger and roars to scare away other animals .
The drawing was done with a blue ballpoint pen on a cardboard paper using scribble style. Here are my steps: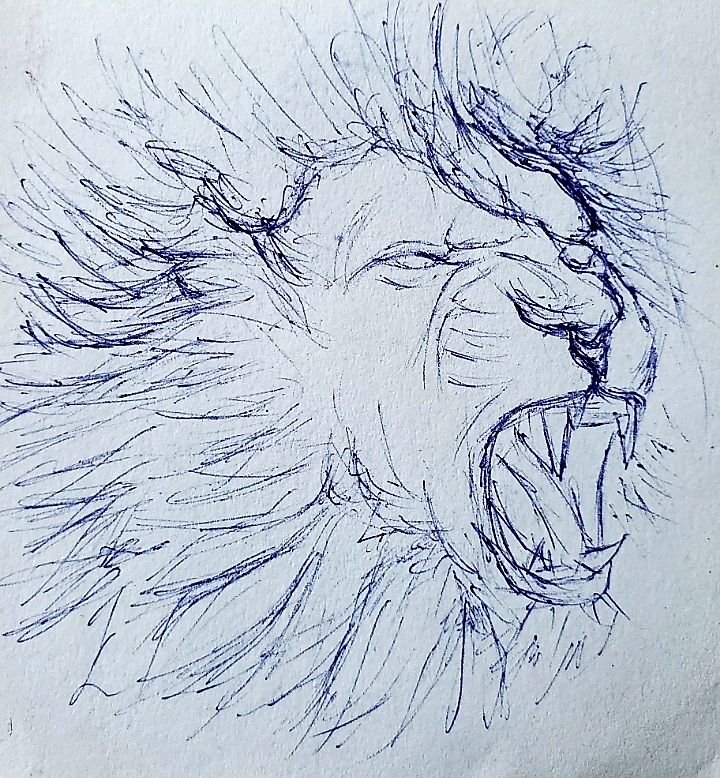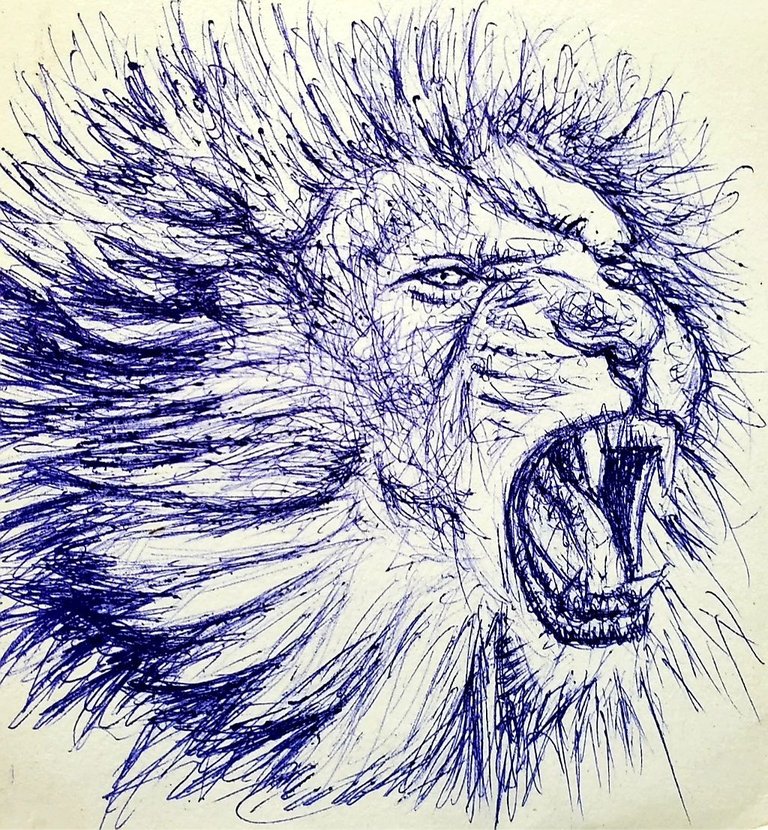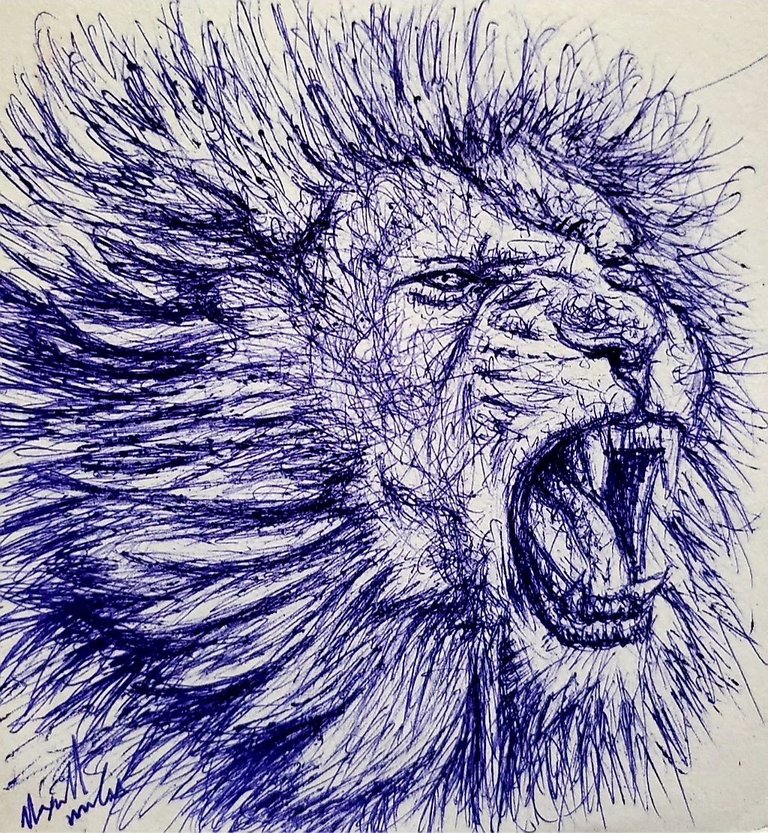 Thank you.
---
---