Drawing A Portrait [1265]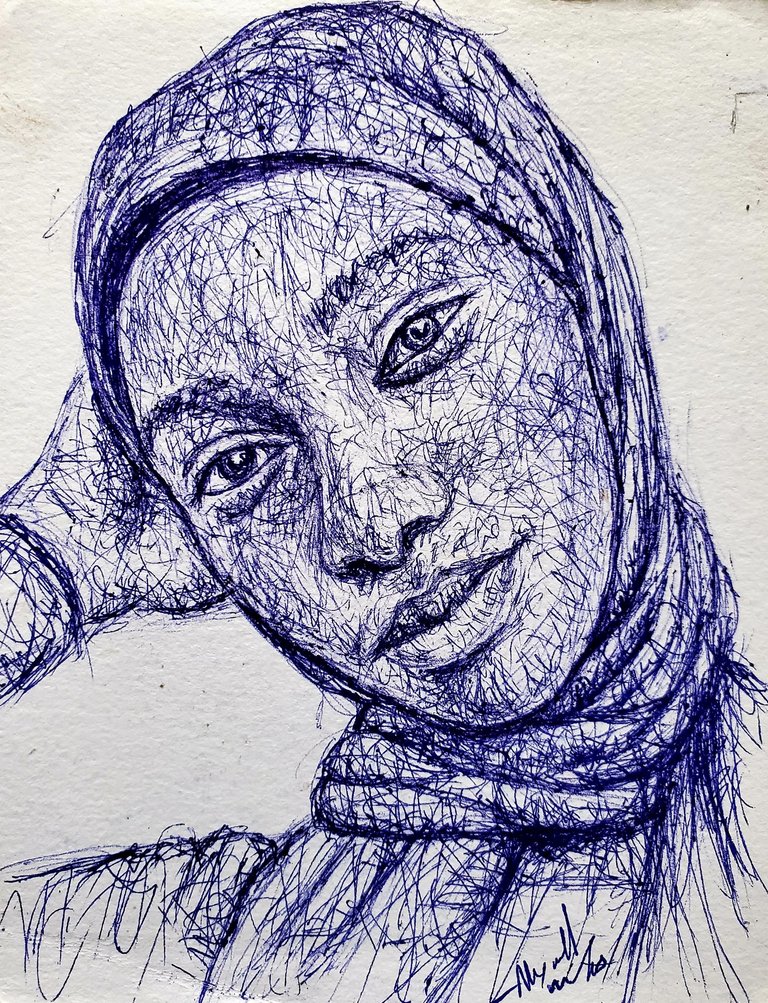 Here is my new pen drawing.
It's a pen drawing of a beautiful lady bending her head and wearing headtire which goes round her head and neck.
Drawing someone in a bending position can be tedious and also challenging to artists. That's because most of the sketches we do are people in upright position.
Yeah it can challenging but sometimes, it is good to try out other postures.
The piece was done with a blue ballpoint pen on a cardboard paper using scribble style. Here are my steps: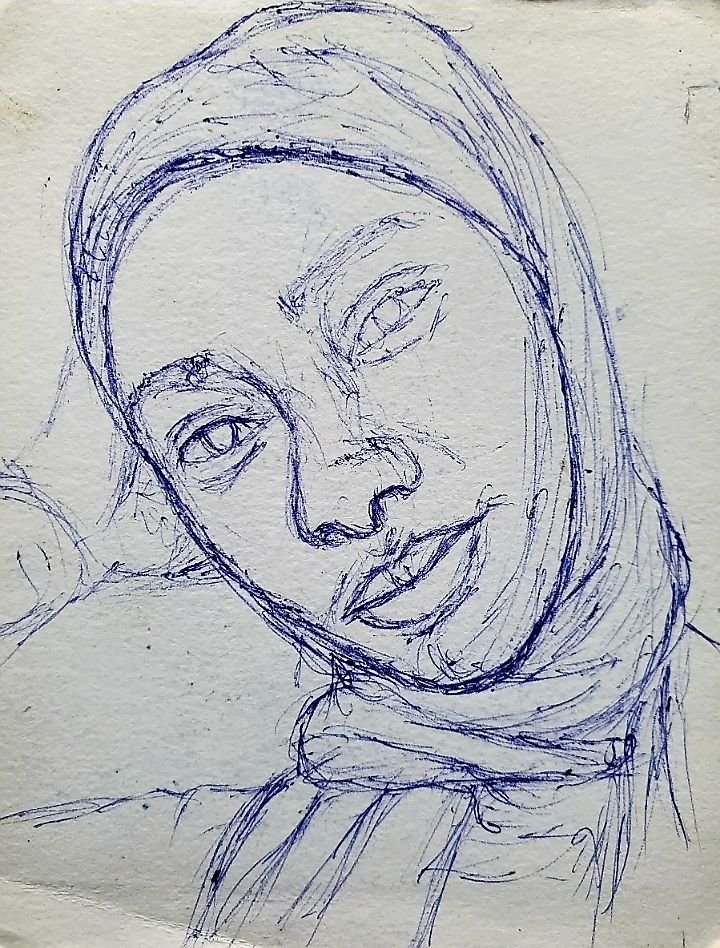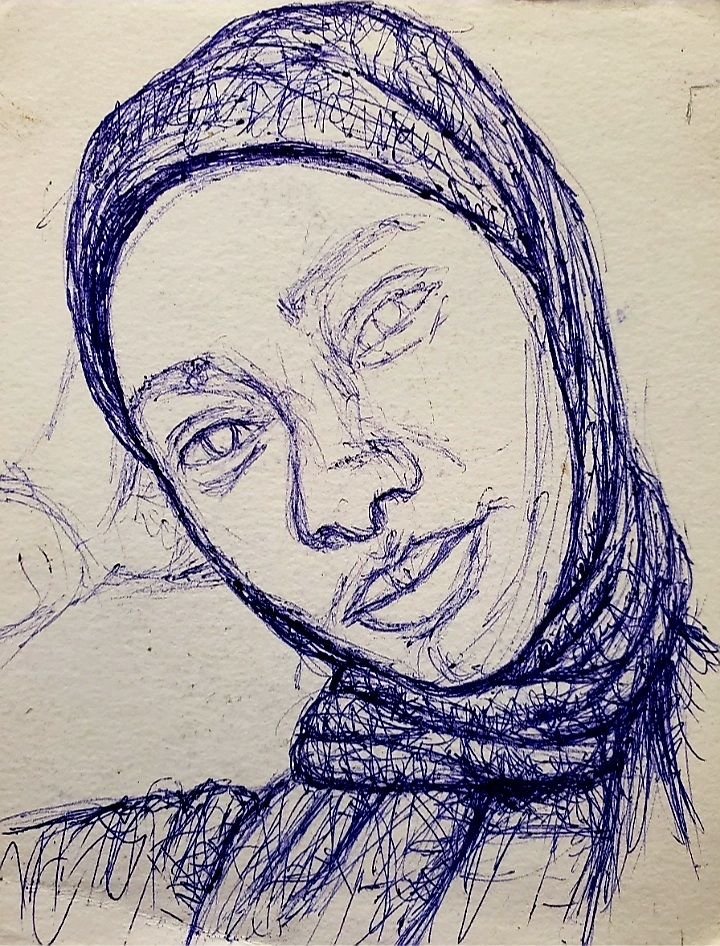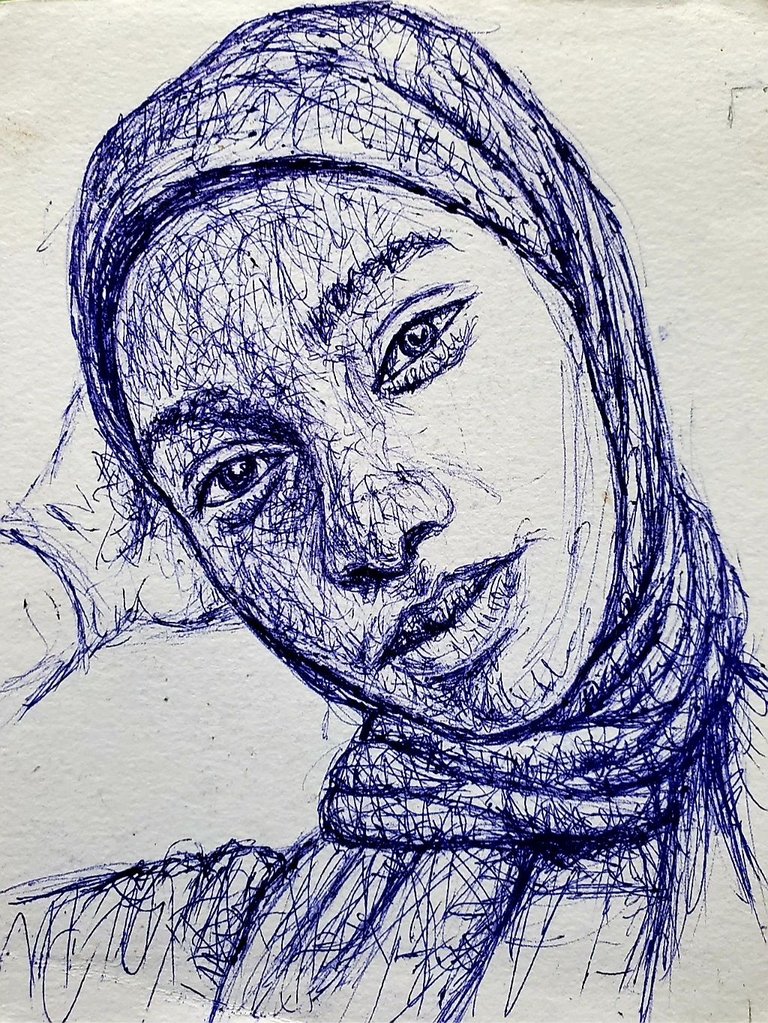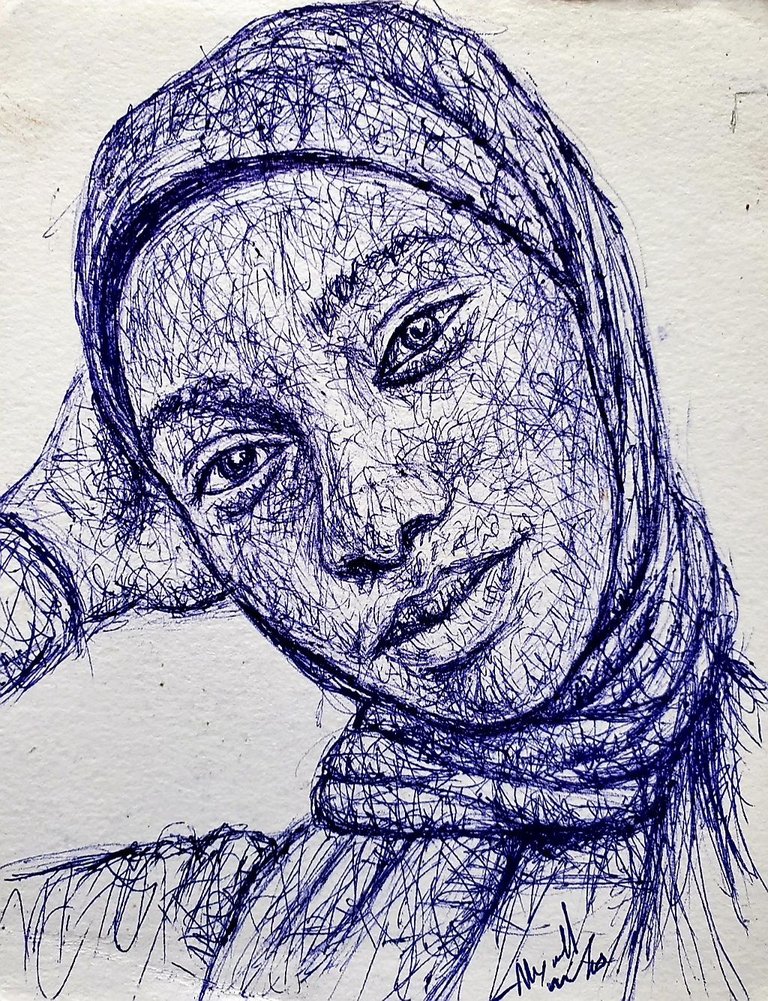 Thank you.
---
---