Exhausted - Pen Drawing
Hi all, happy new week.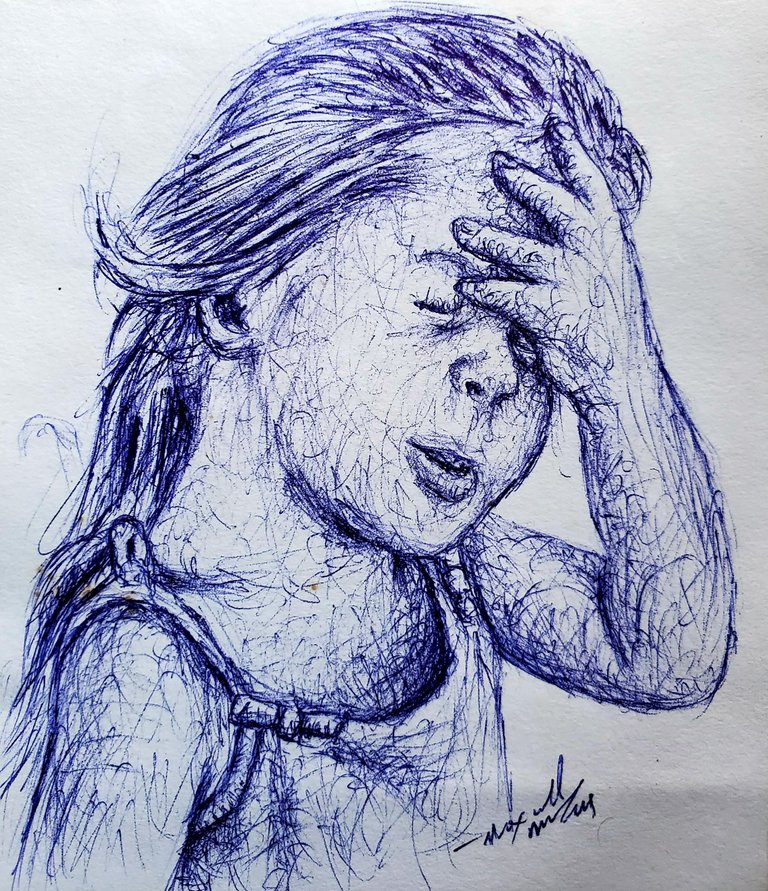 Here's my latest art work. It's a pen drawing of a little girl feeling exhausted and tired. Looks like her head is heavy as she uses her left hand to support it.
The sketch was done with a blue ballpoint pen on a cardboard paper using scribble style. You can see my steps below: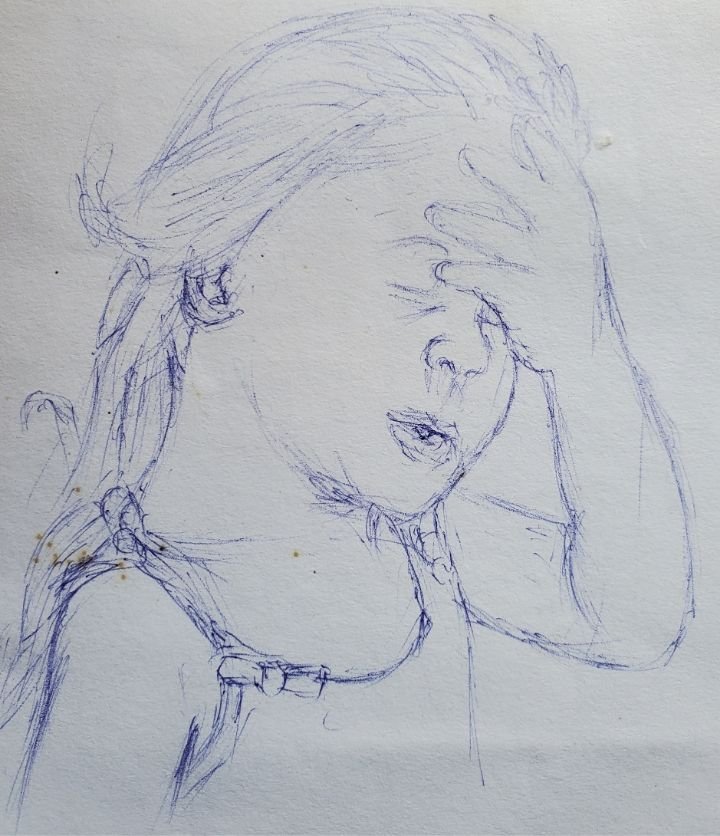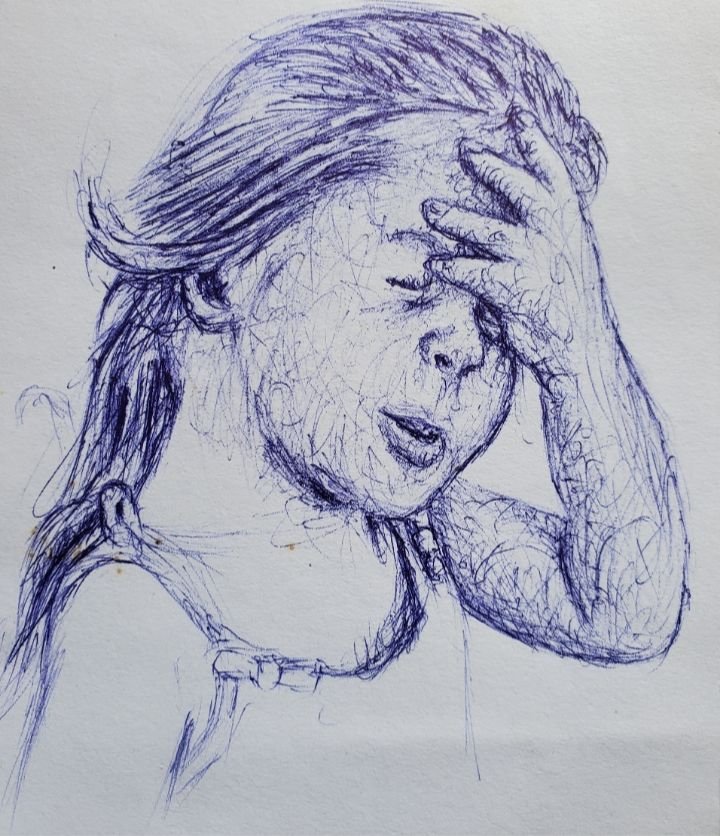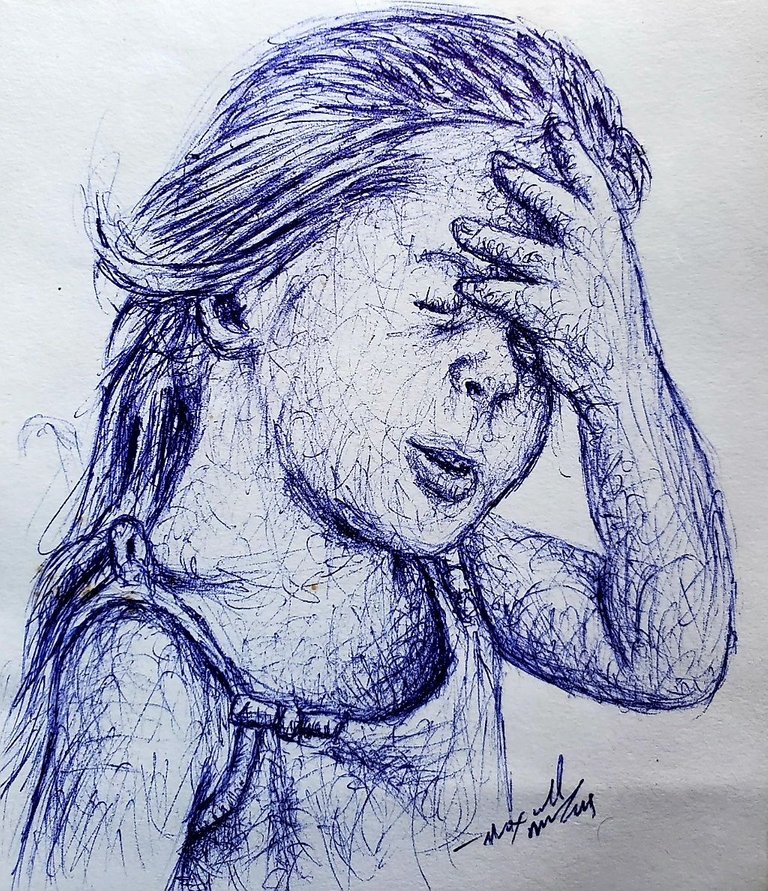 Thank you.
---
---