Gore - Drawlloween Day 23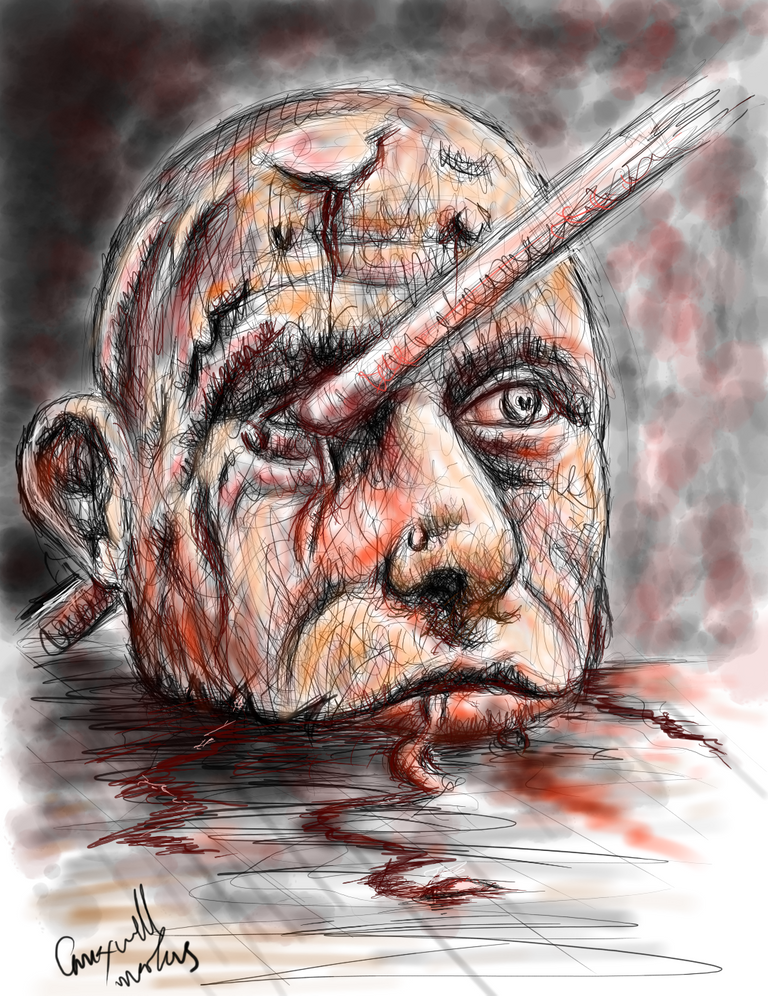 Checking out the following theme for Halloween drawing under drawlloween day 23, I realized it is Gore which has to do with blood stain, I decided to come up with this concept.
A dead man's head with a stick peace piercing through one of its eyes with blood all over it and on the ground.
This sketch was done with AutoDesk sketchbook application.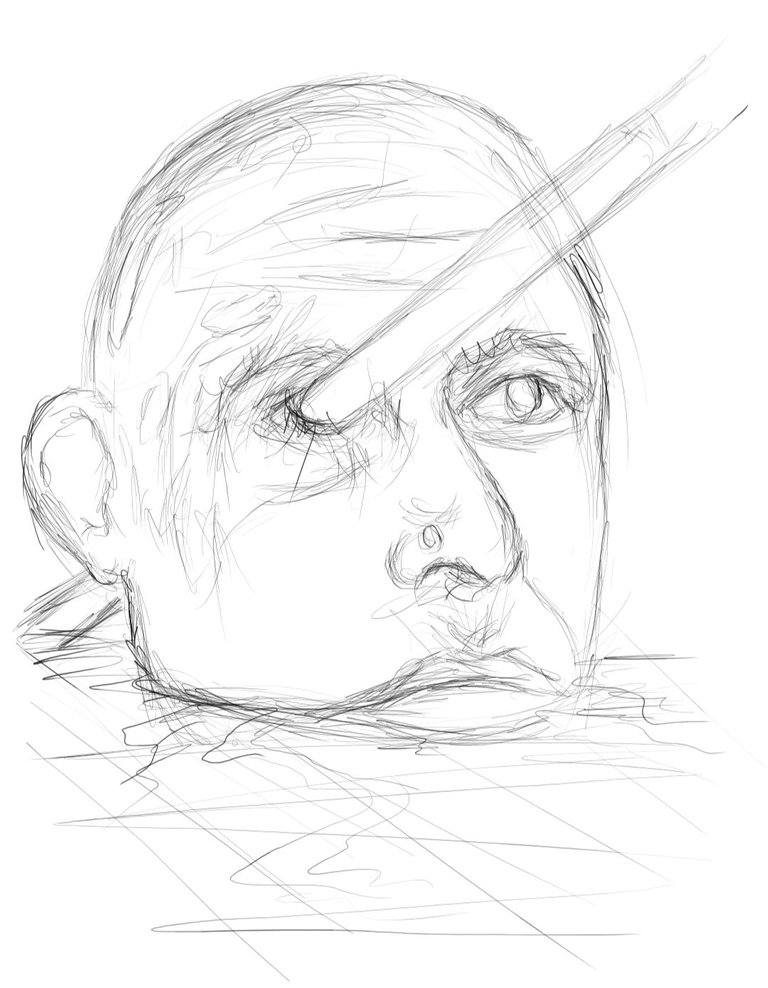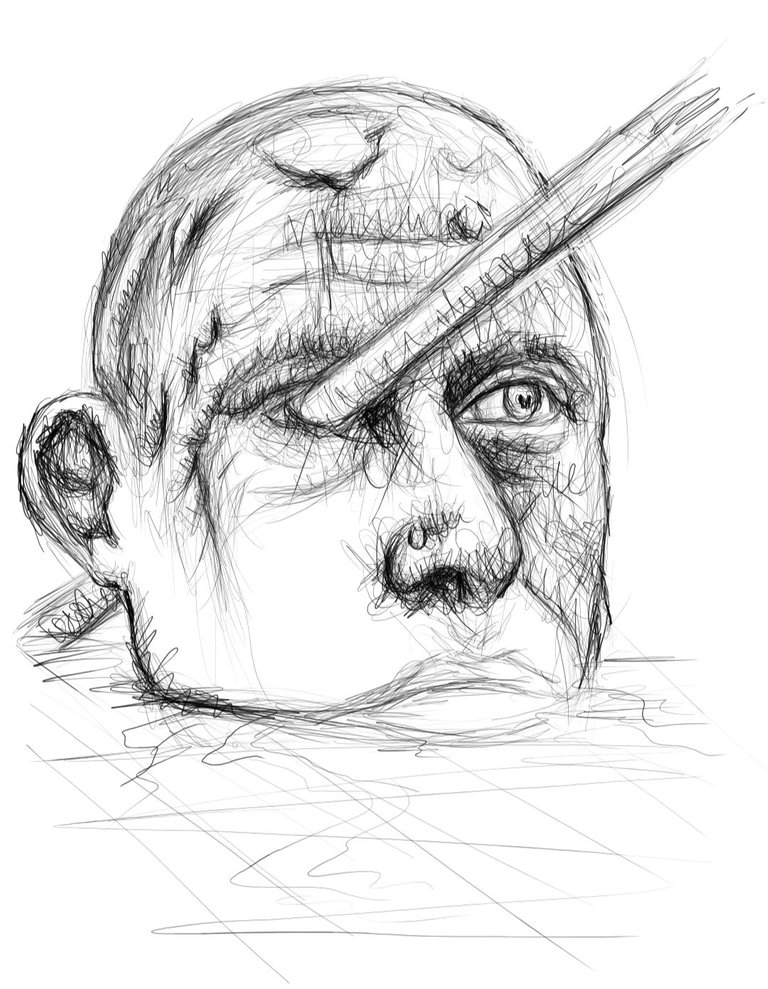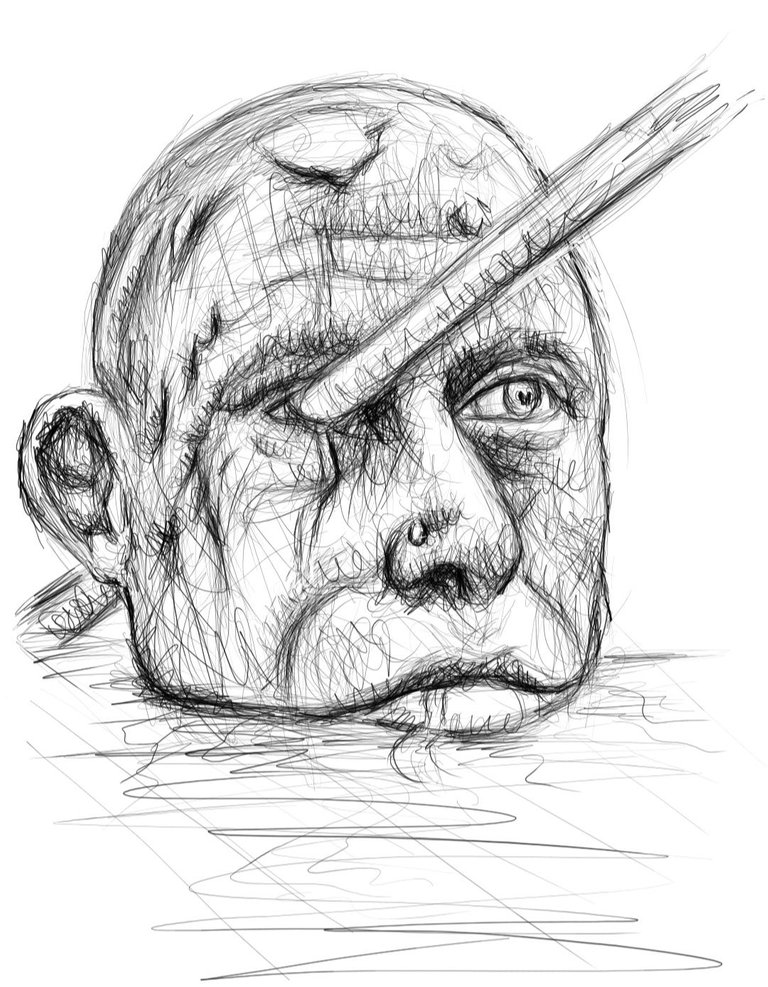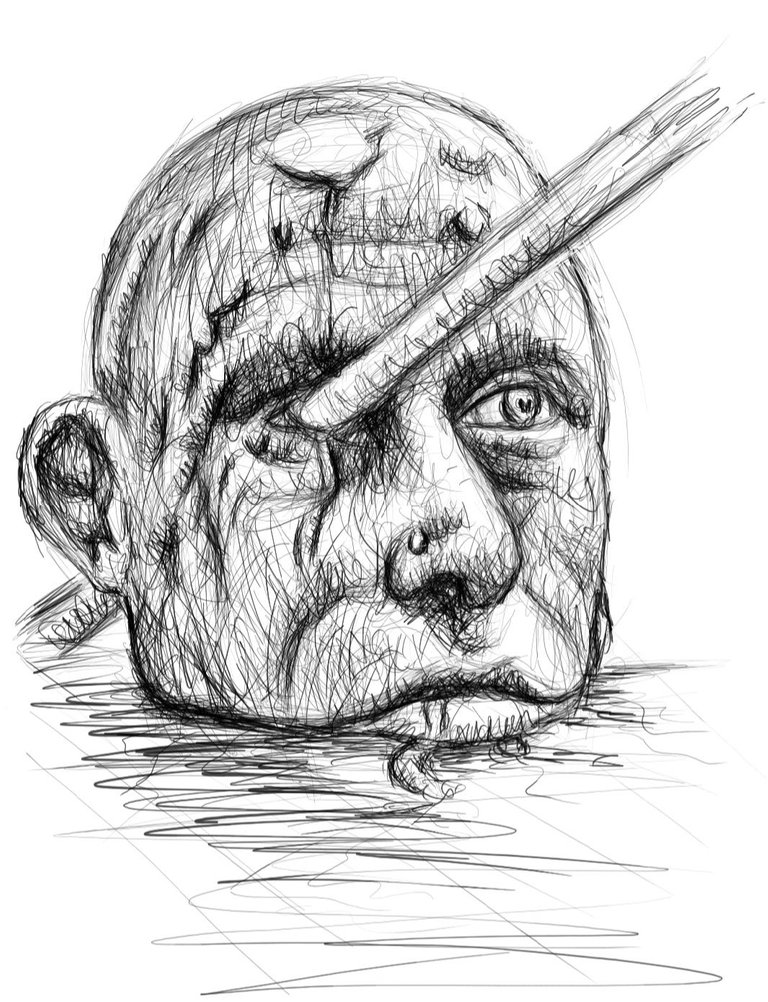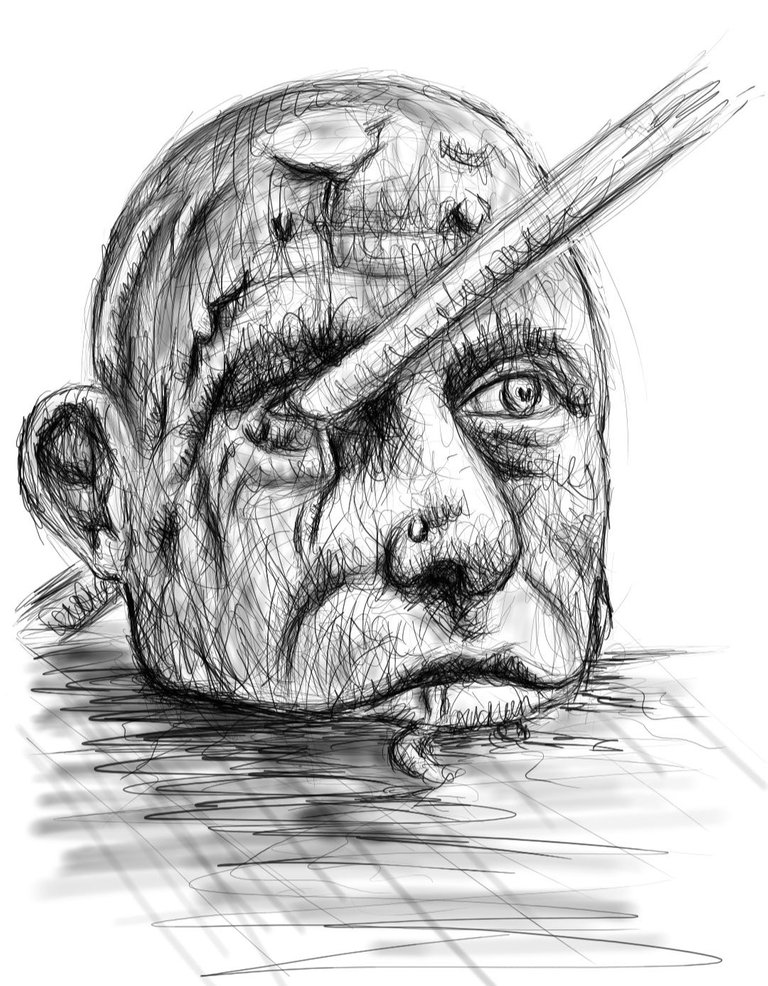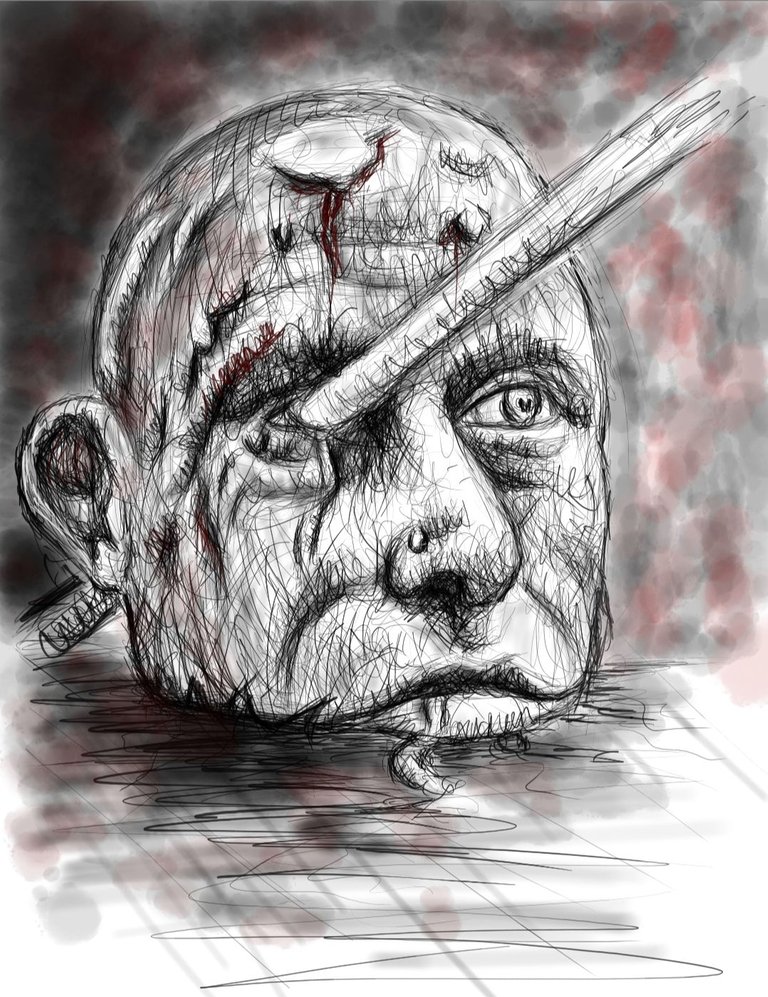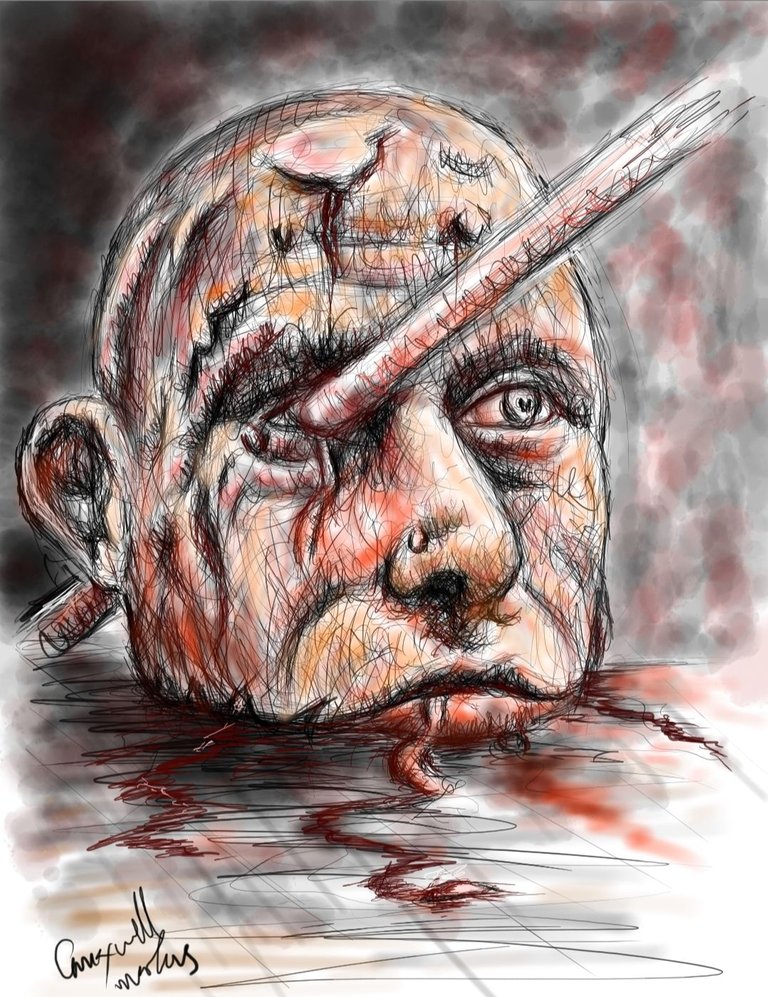 ---
---