Grasshopper - Animal Series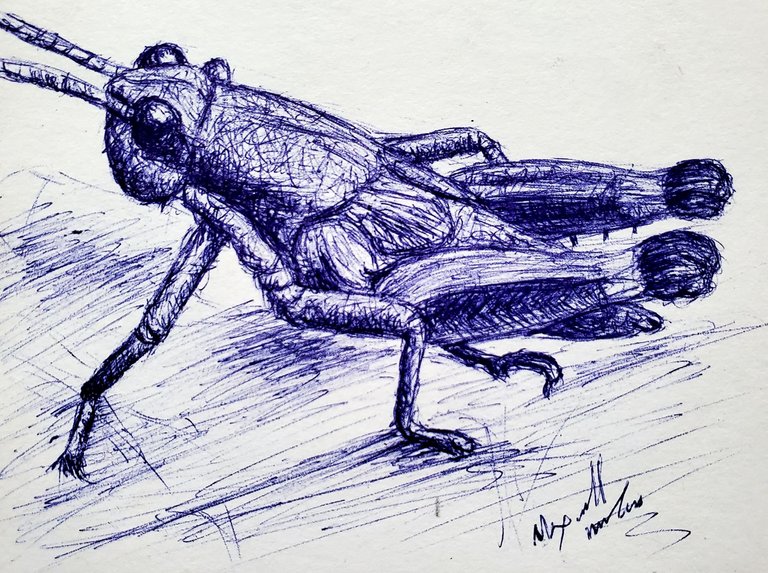 Hi all, greetings.
From my animal series, I present to you my new artwork. It's a pen drawing of a grasshopper perching on a ground. It is a nymph that is still on its verge of becoming an adult.
This kind of insect is usually found in a lowland tropical forest such as the farm and in fields. Grasshopper usually pass through 3 stages of life cycle - from the egg, to the nymph stage and to the adult stage.
This drawing was done with a blue ballpoint pen on a cardboard paper. Below are my steps: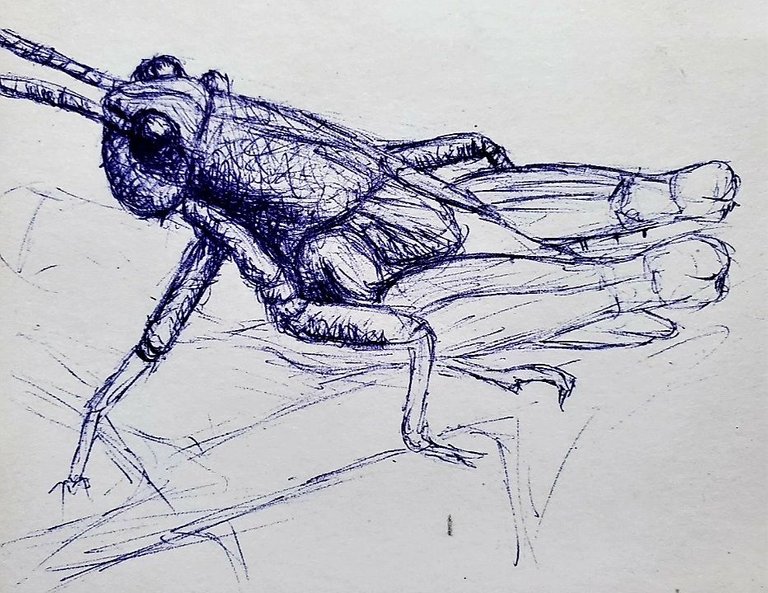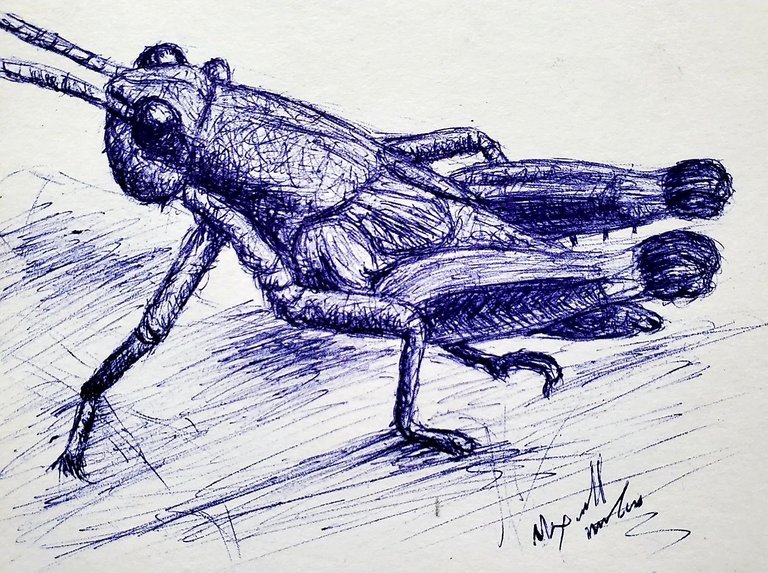 Thank you.
---
---