Halloween Candy - Digital Illustration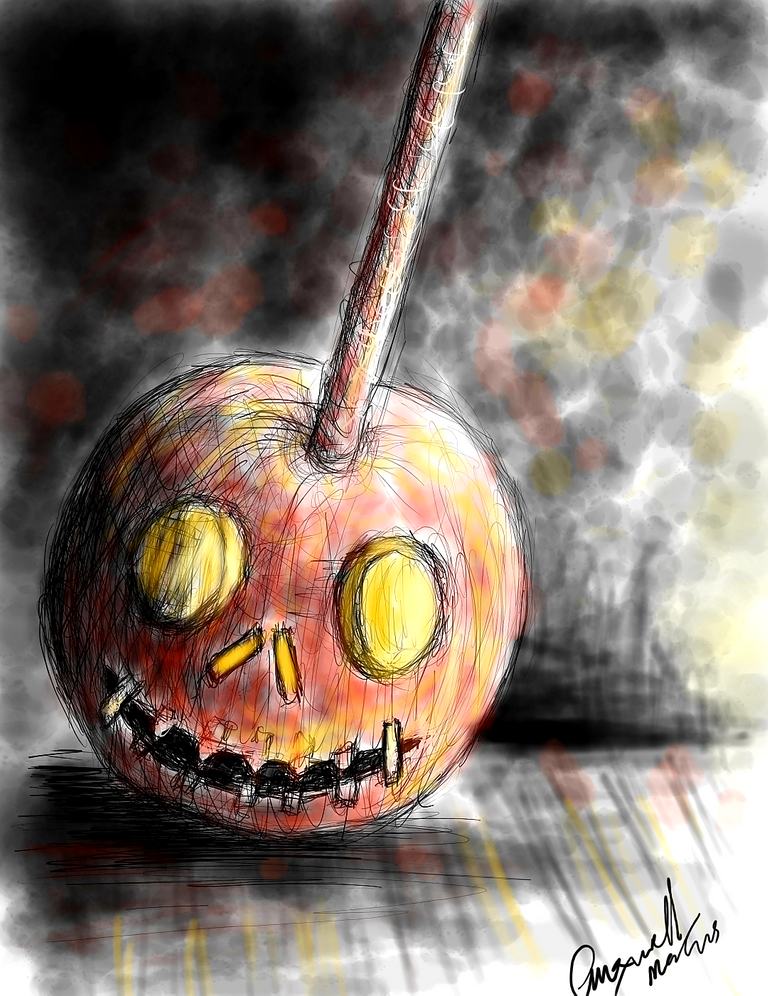 Here's my new digital drawing. It's a sketch of a Halloween candy.
After finding out that my next drawlloween theme is Candy, I thought I should go for something more ferocious. I made a terrifying sketch of a candy with laughing or mocking emoji.
Would you like to take a link of such candy if given? Your guess is a s good as mine.
I love the few colors I added on the background. It rhythm with the candy.
This sketch was done with AutoDesk sketchbook application.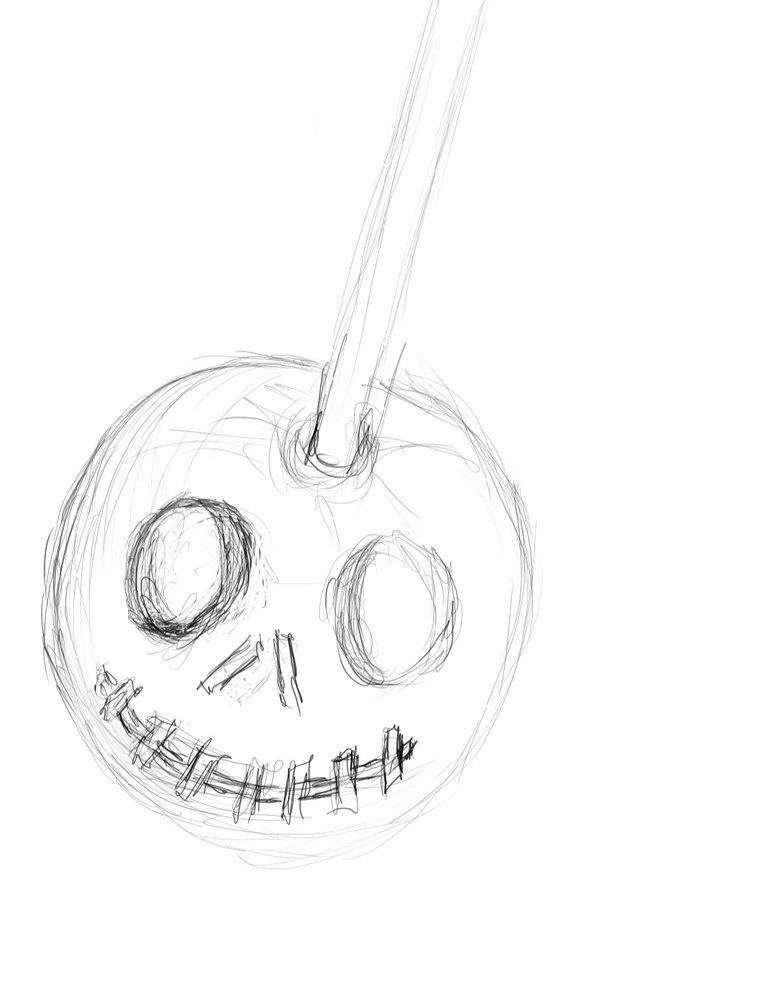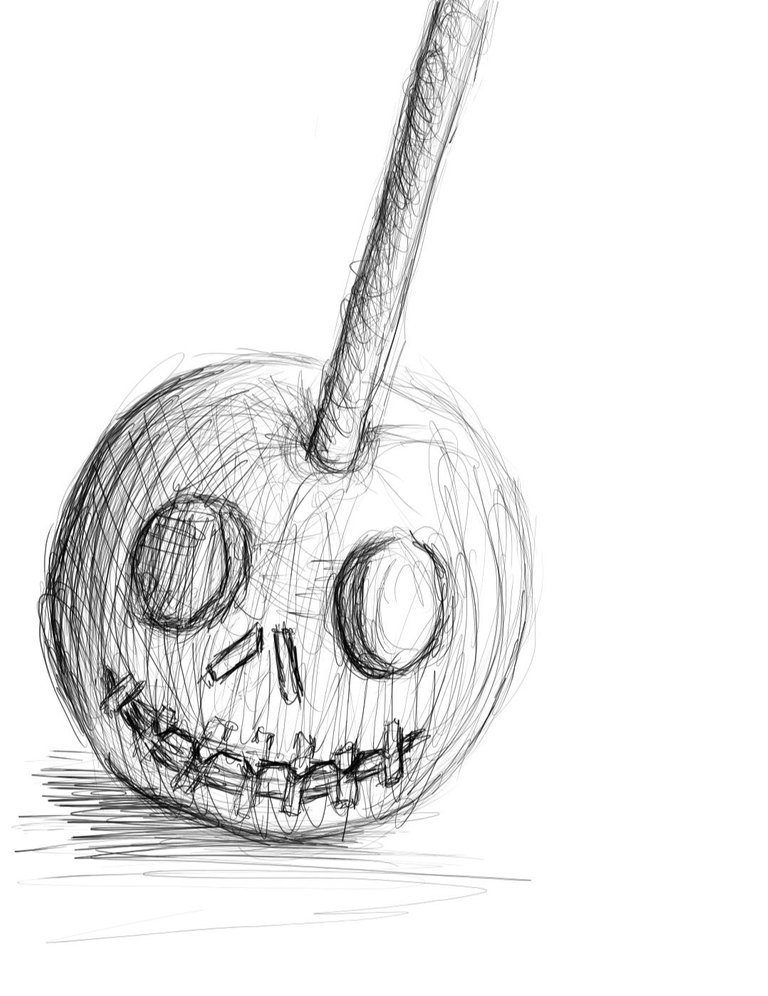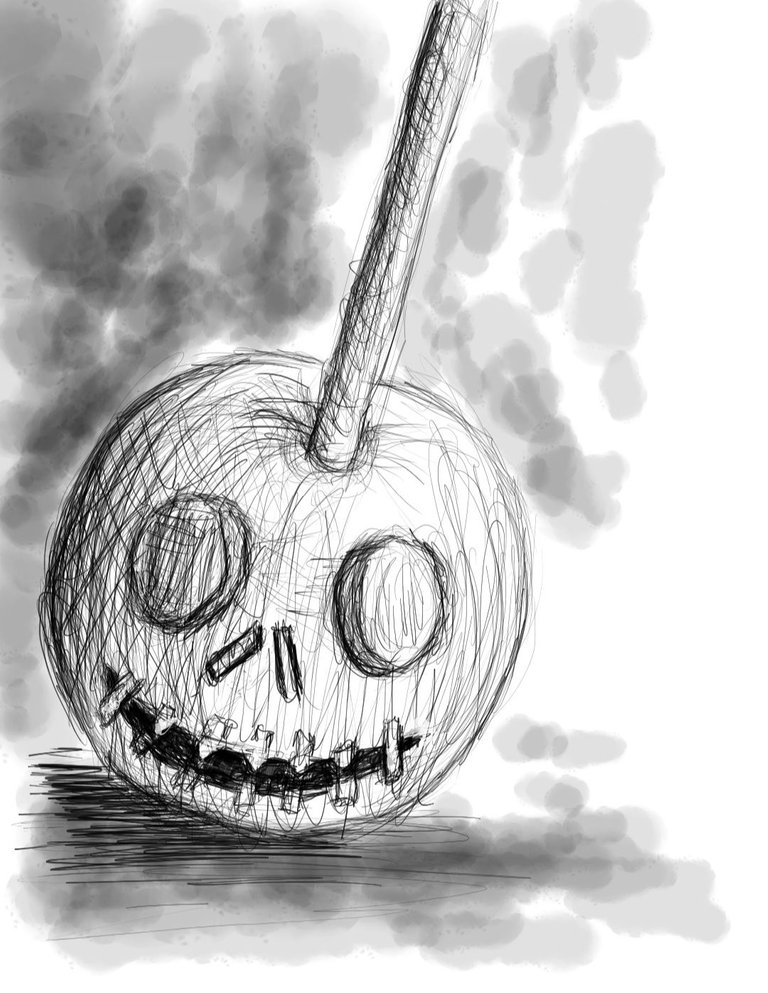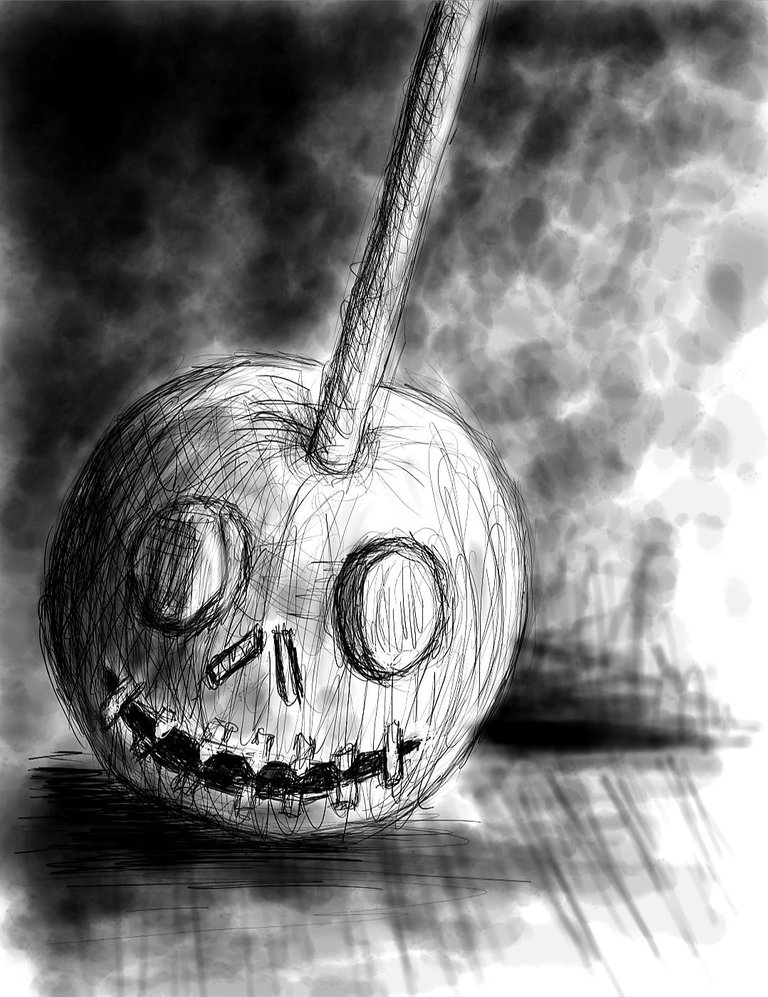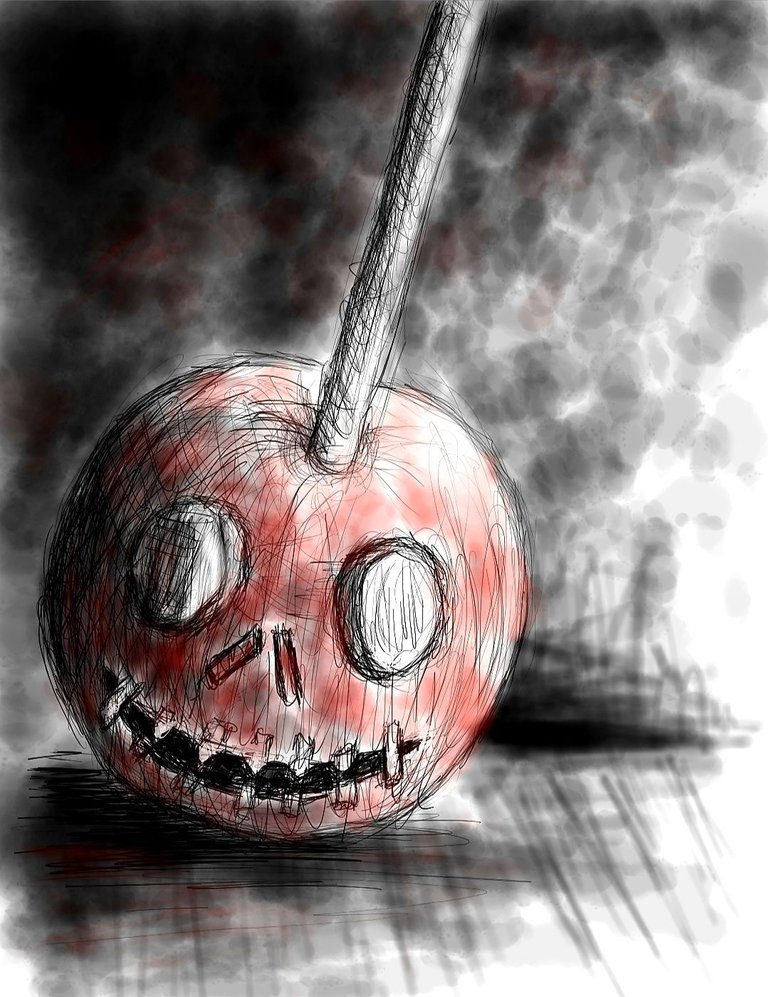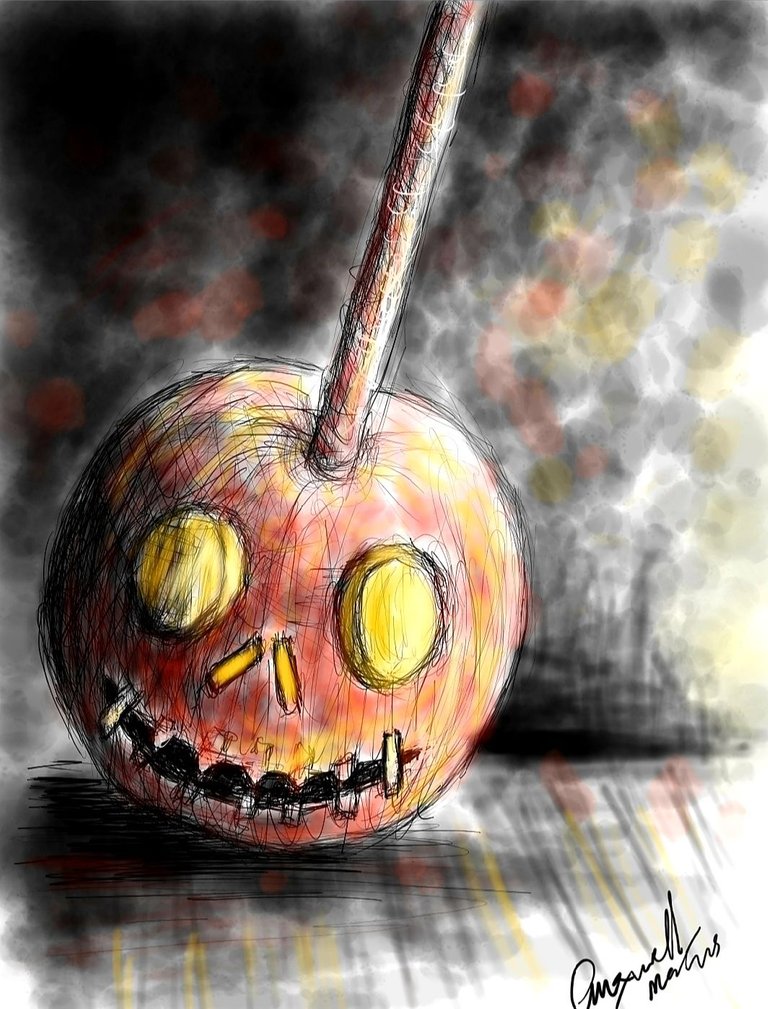 Thank you.
---
---