Hands In Prayer - Digital Drawing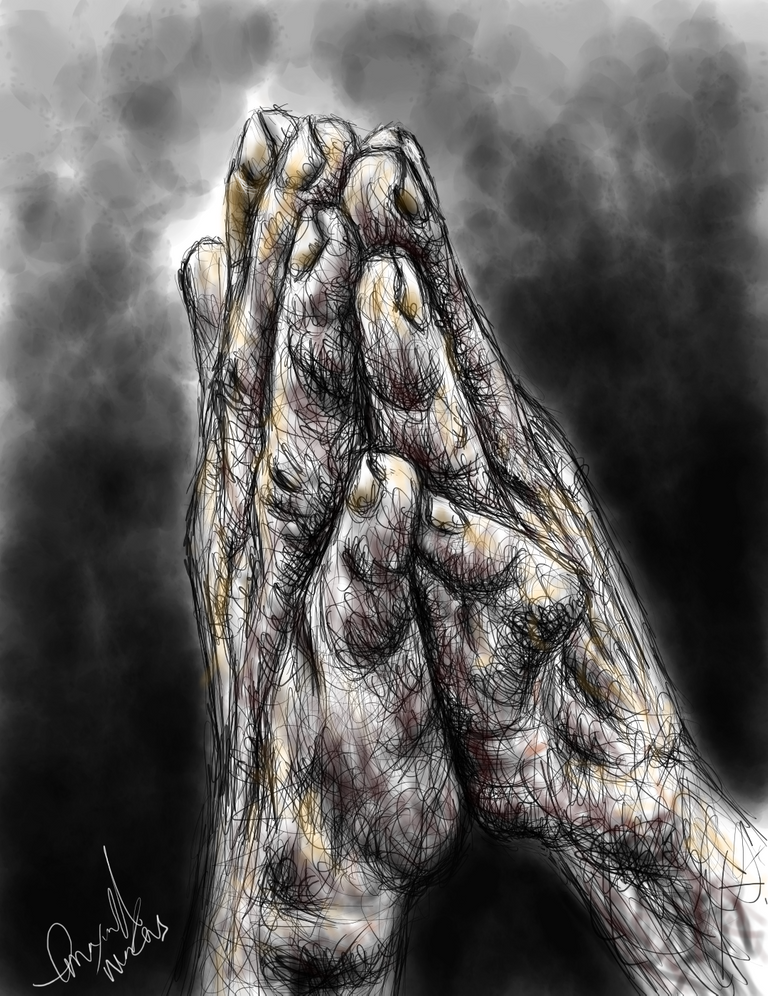 "For I know the plans an thoughts I have for you; plans to prosper you and not to harm you, plans to give you hope and a future...Amen."
Jeremiah 29:11
Here's my new digital drawing summarized by the lines above. Two hands in prayer with a dark background looking like a rumble in the sky.
The piece was done with AutoDesk sketchbook application using scribble style. Below are my steps: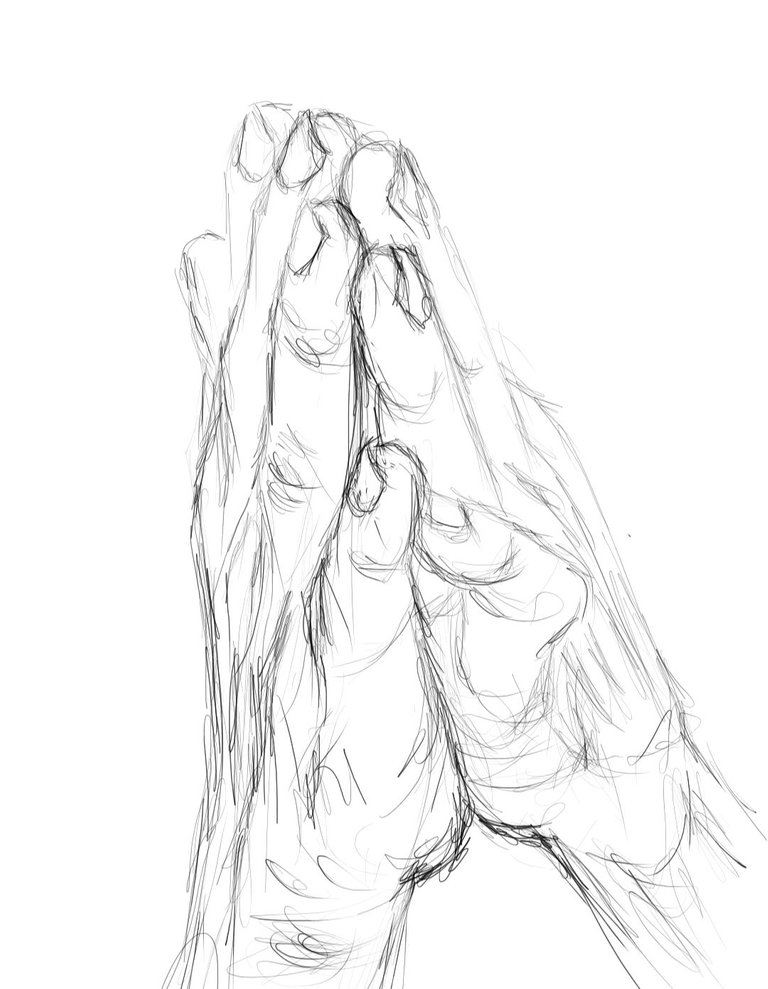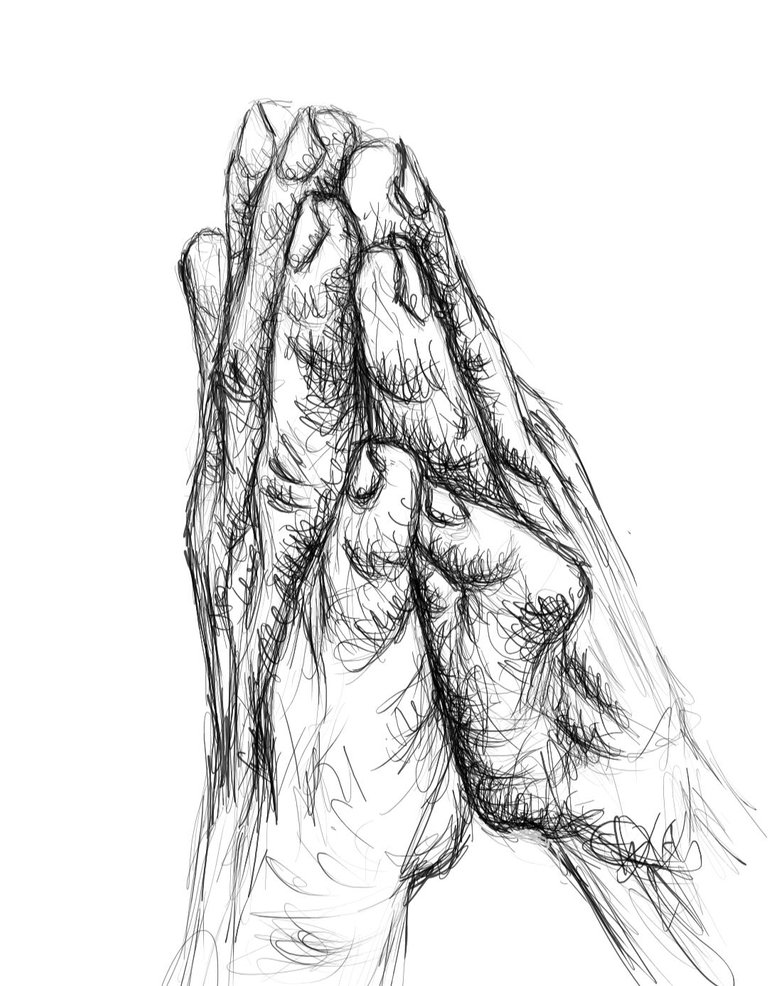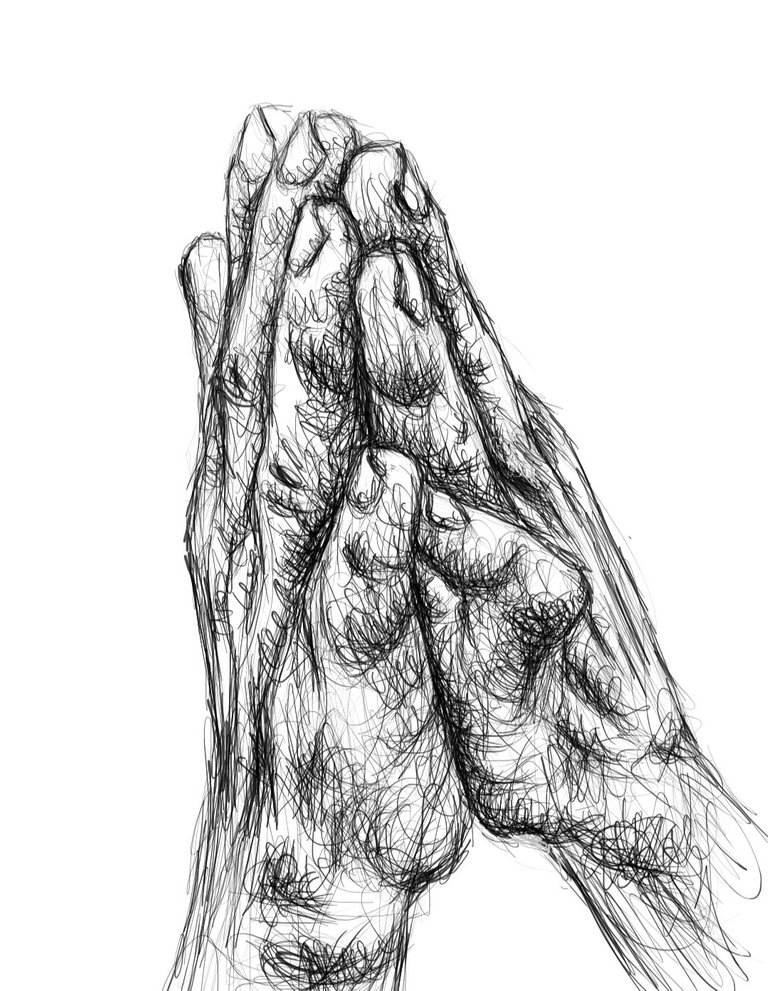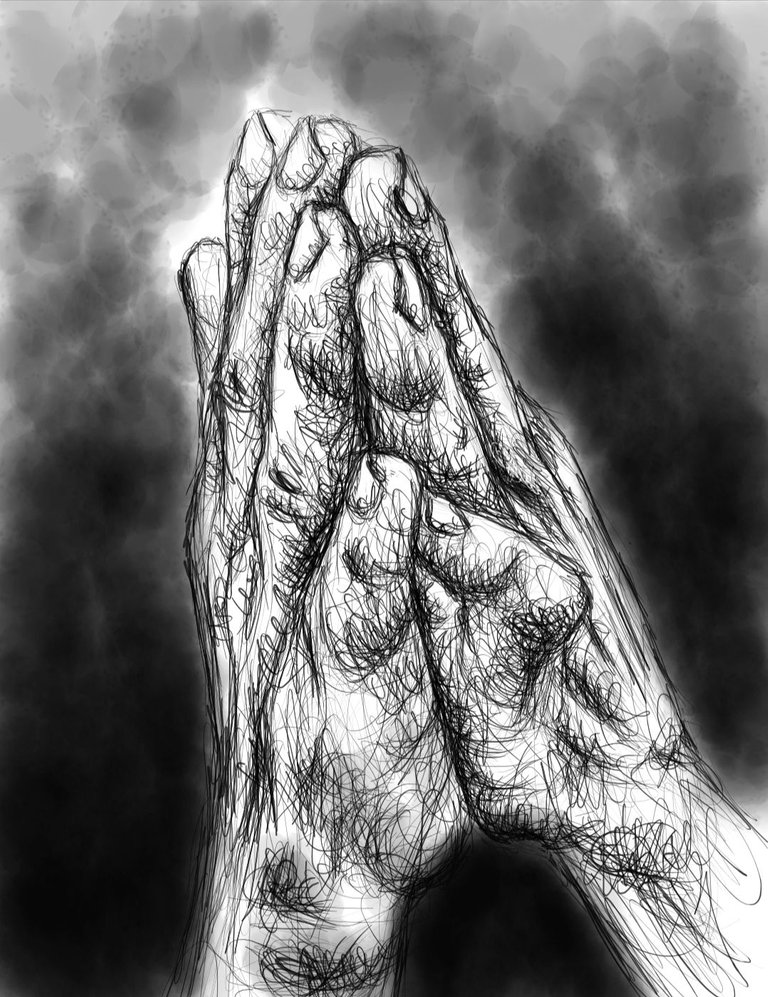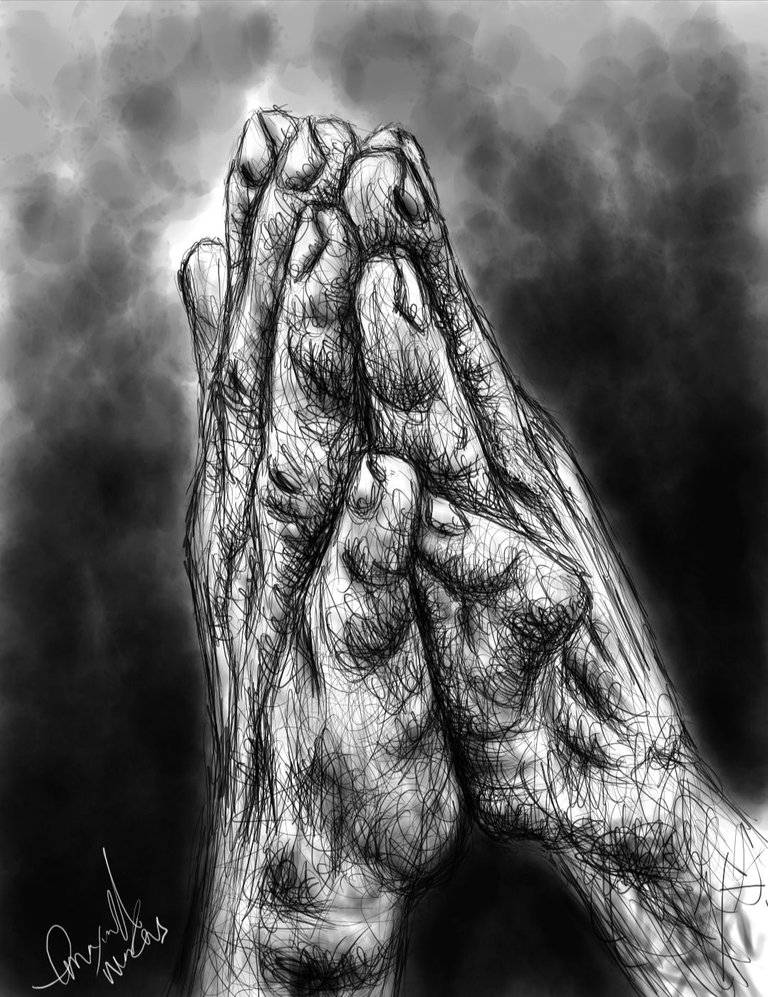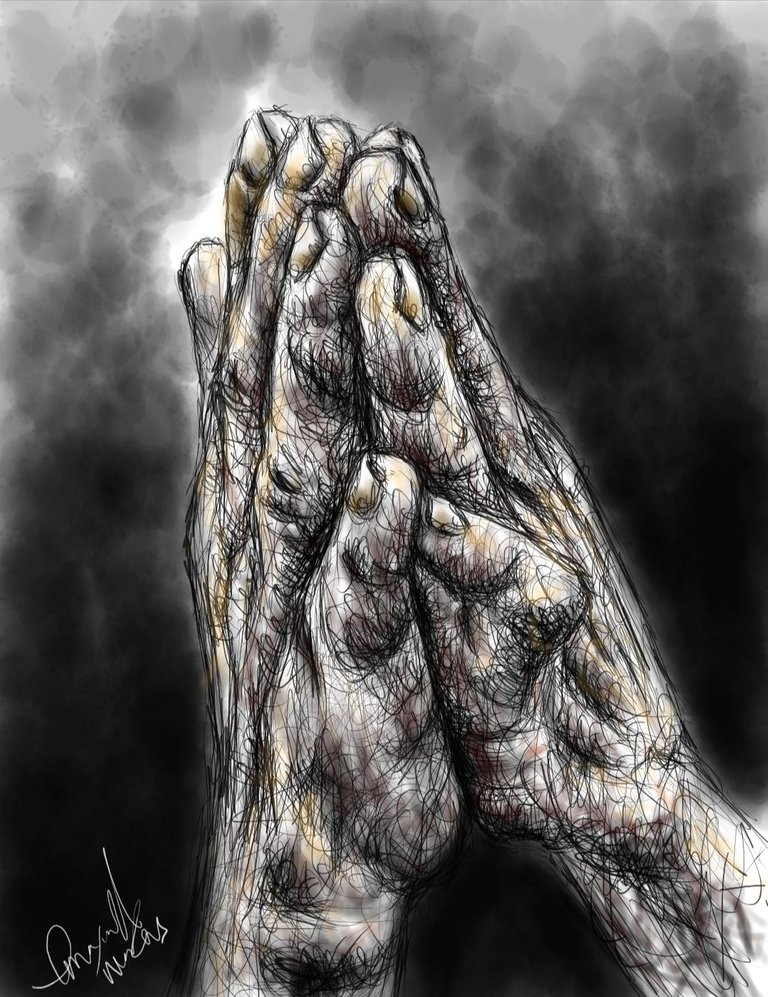 Sometimes, I love adding few colors at the last stage which gave it a new and cool feel.
Thank you.
---
---