Hellboy - Pen Drawing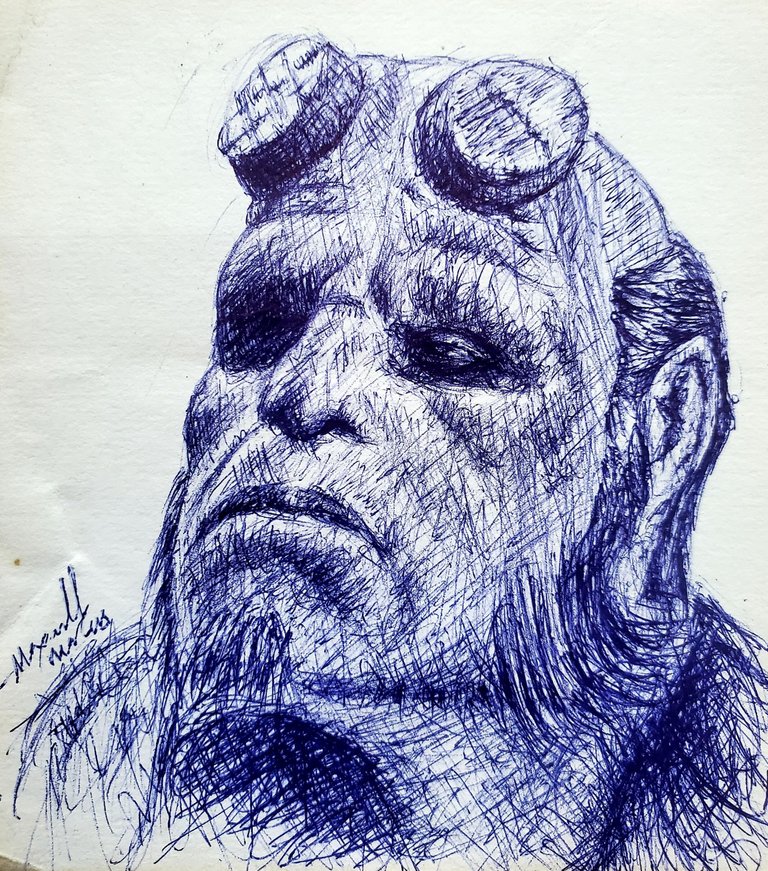 Hi all, greetings.
Here is my new pen drawing. It's a sketch of a fantasy character believe to be a supernatural being sent to protect the earth against the forces of evil, the ancient witch. His name is Hellboy.
He looks like someone with evil mind and intentions but the reverse is the case. Yeah, he was created for evil but he chose to change his destiny for good.
He joined forces with the Defence department to fight against evils that want to bring about the end of the world.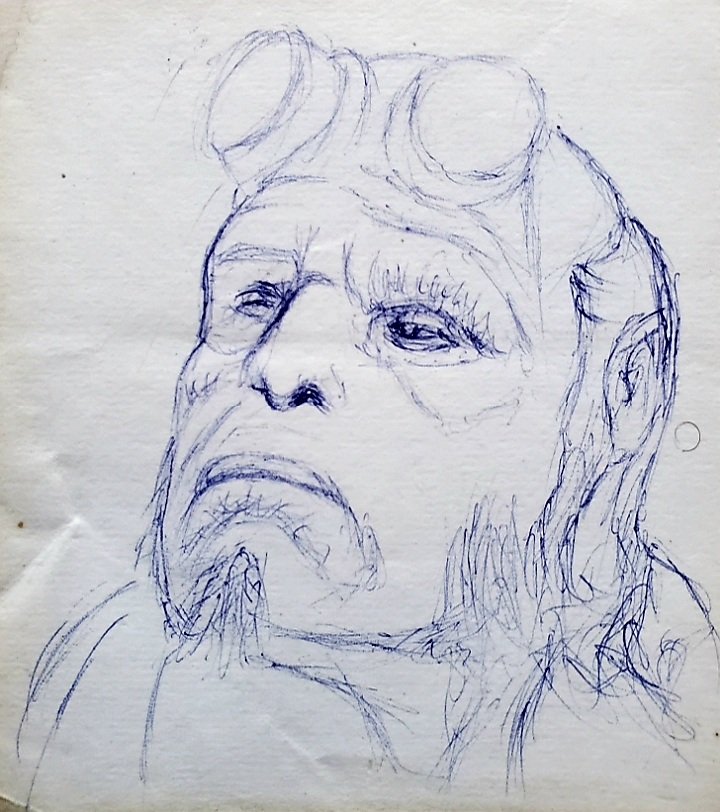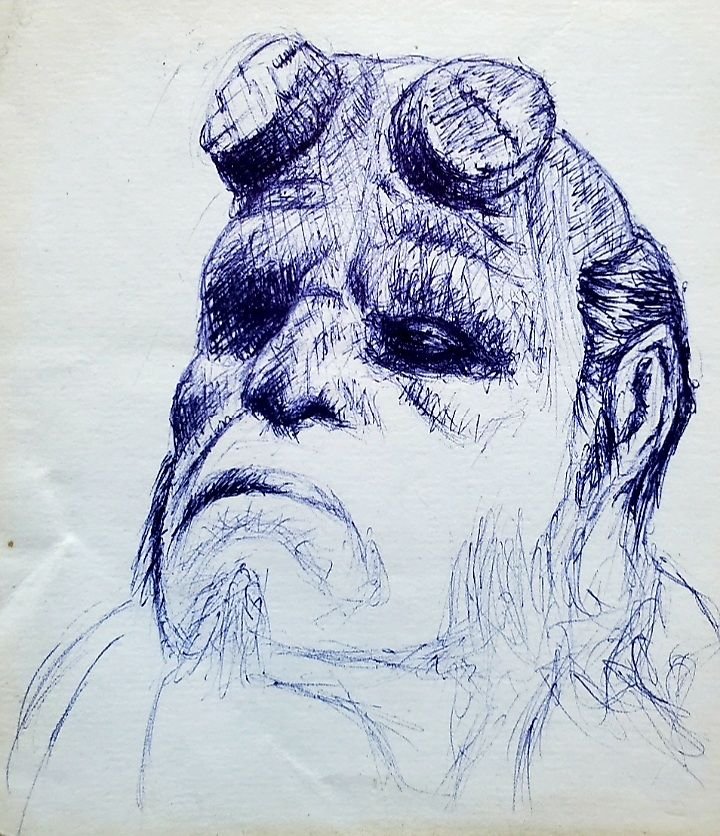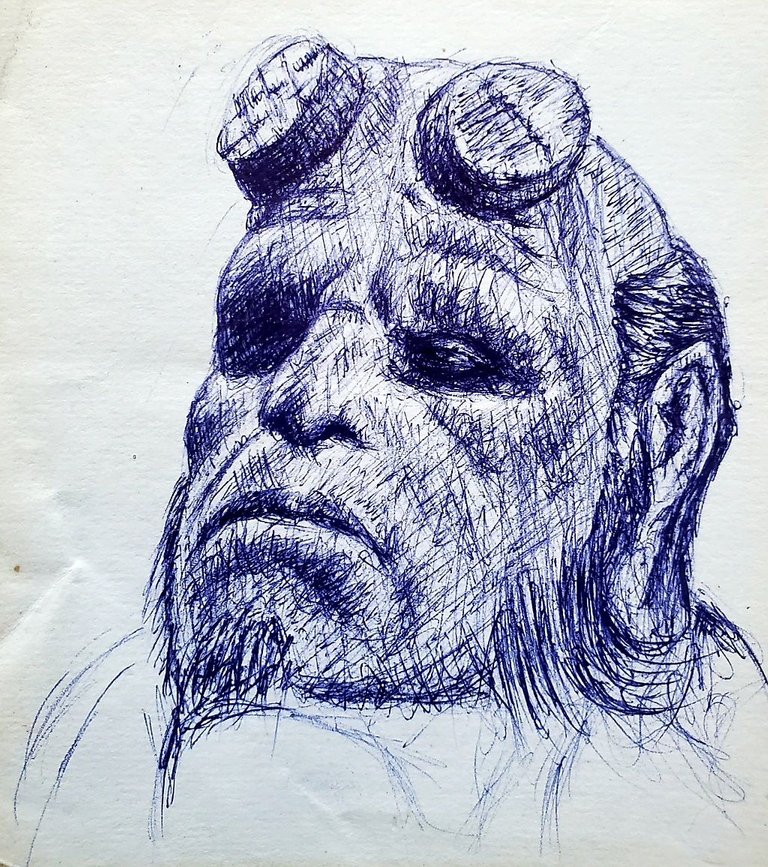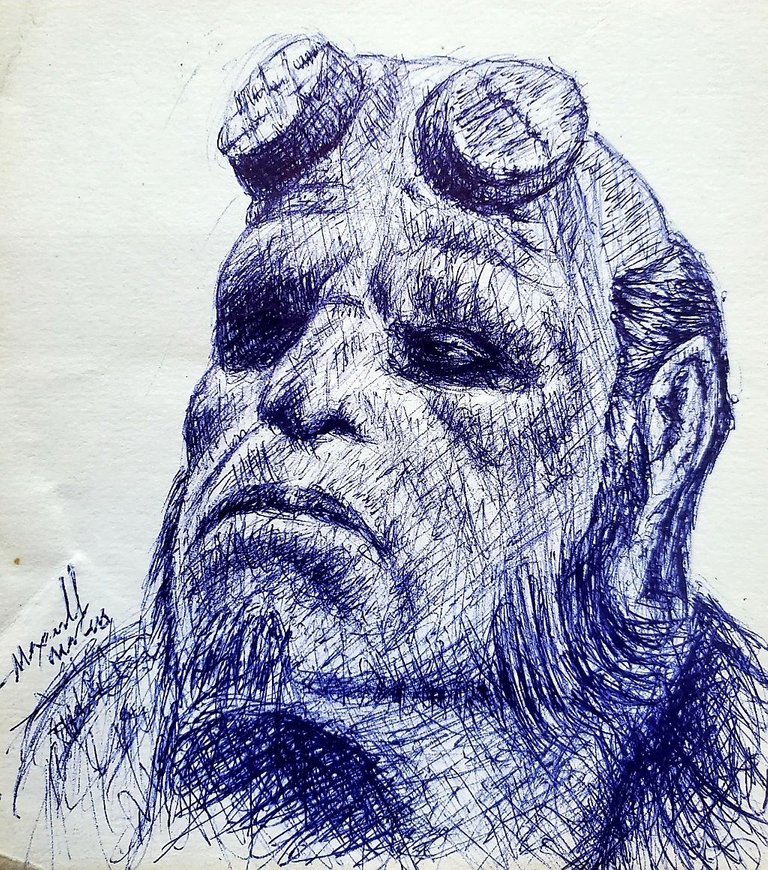 Thank you.
---
---