Landscape Painting - Village Scene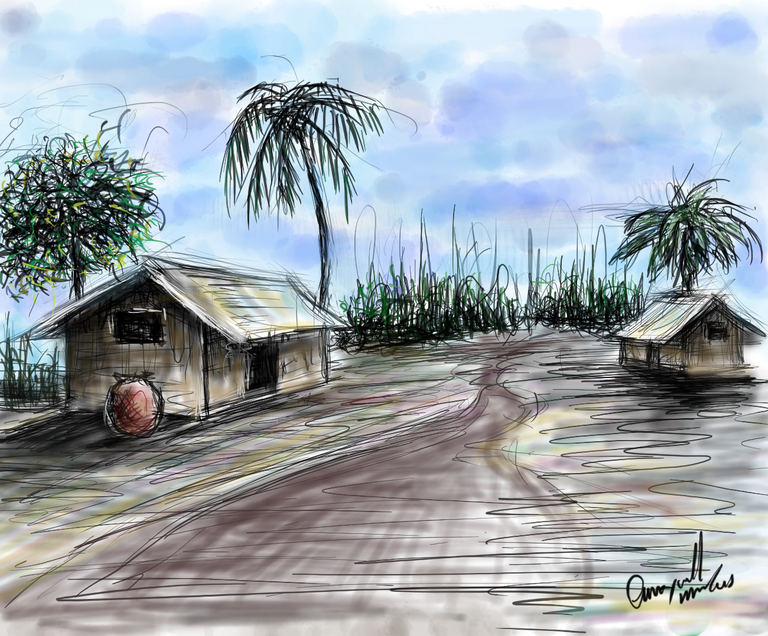 Delving into painting today to try something new. I decided to make a landscape piece and the idea of making a village scene where there is no being in the scene popped up.
Two houses can be seen on the opposite sides. They were built with muds and roofed with raffia palms.
Trees can be seen at the back of the houses and also at the extreme are tall grasses. The sky seems to be calm here with different combination of colors which I applied.
This piece was done with AutoDesk sketchbook application and aided with an S-pen. My steps can be seen below: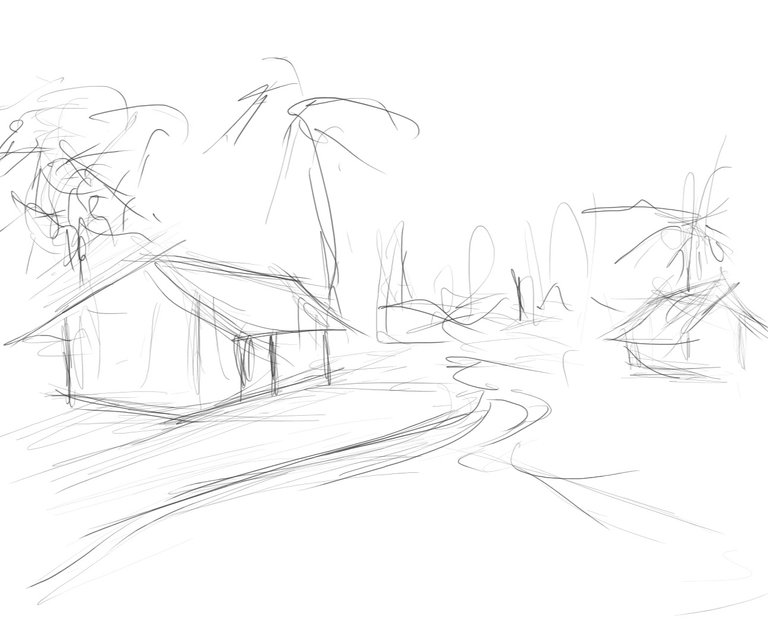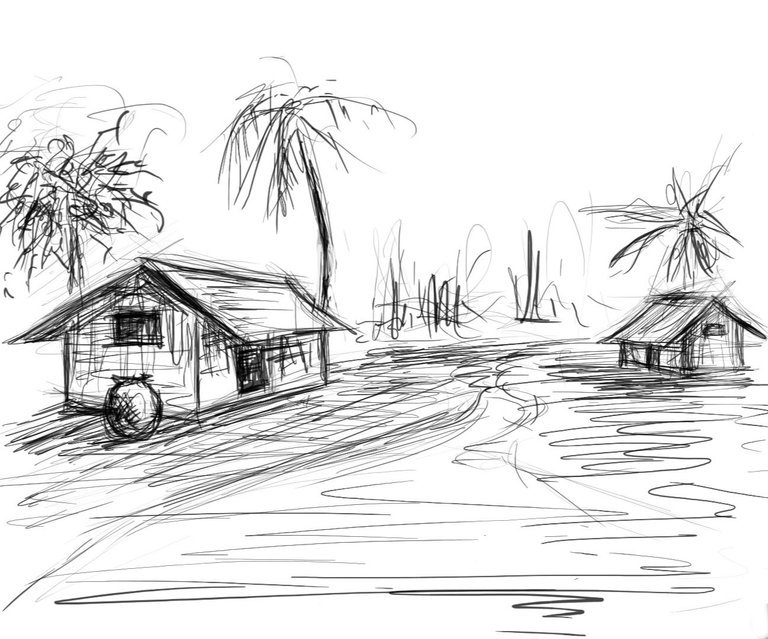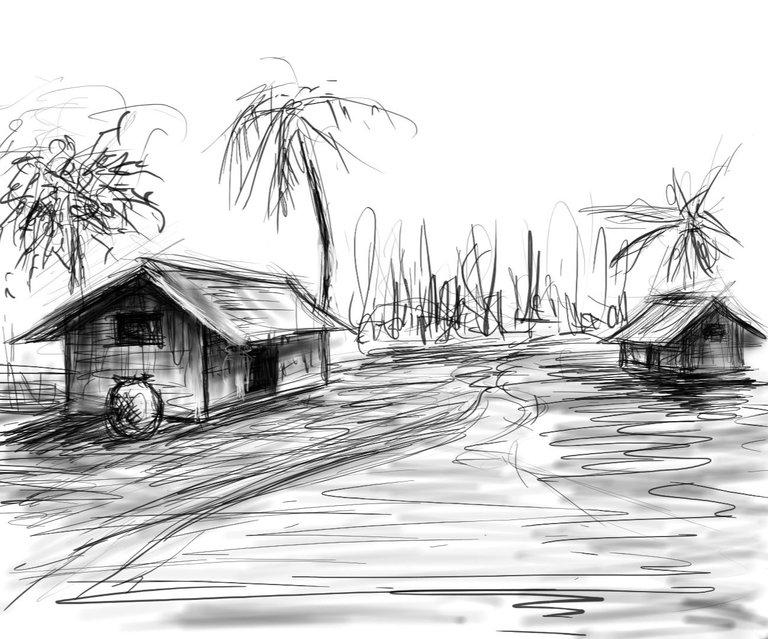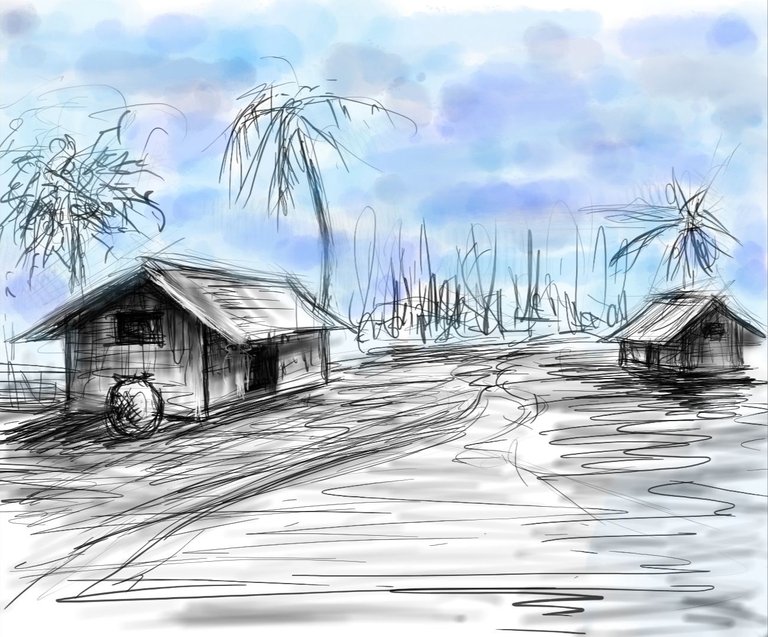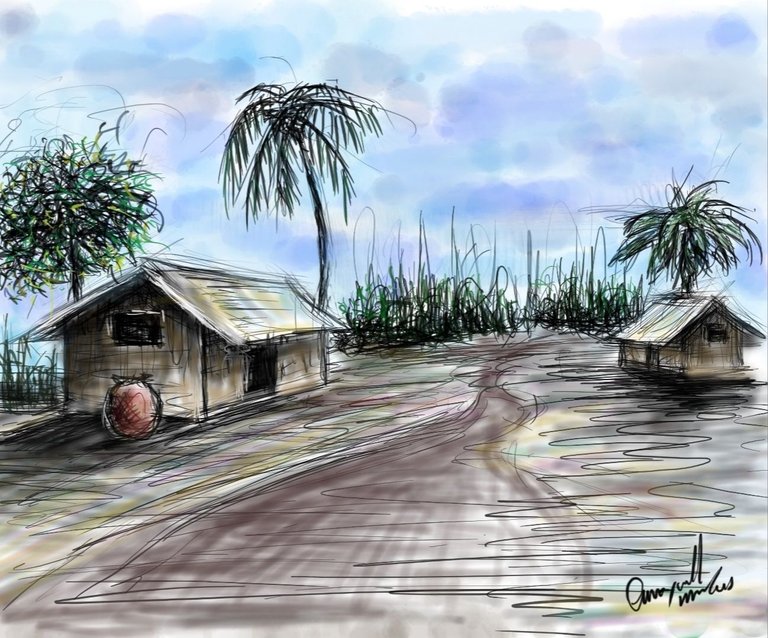 Thank you.
---
---