Leg Study - Digital Drawing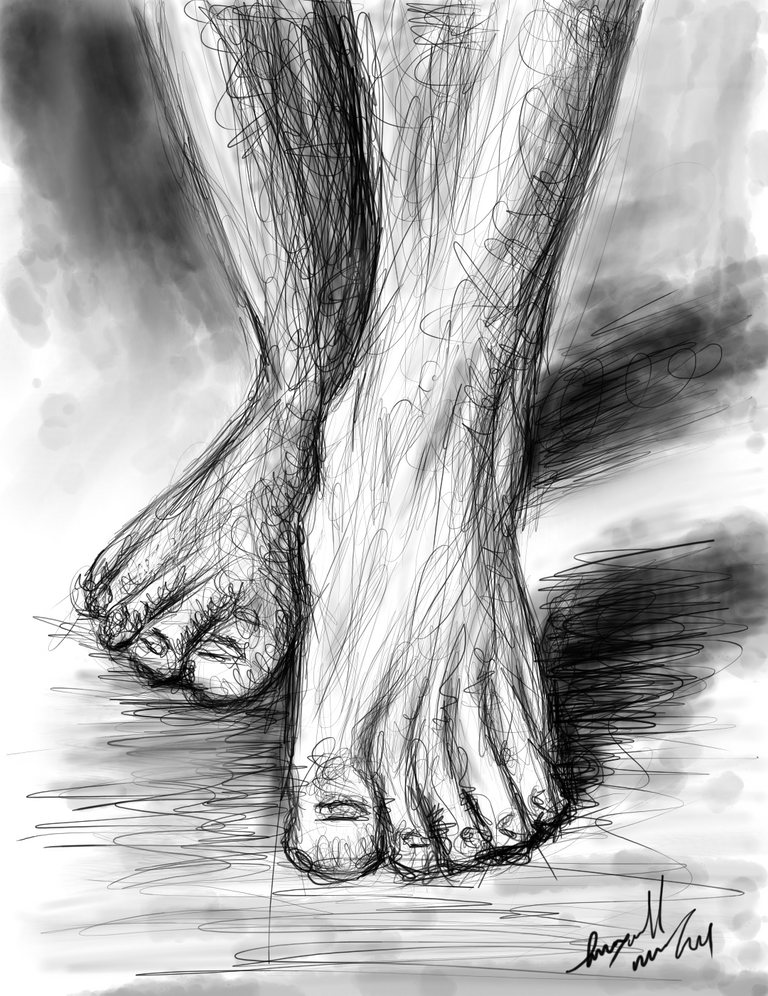 The work depicts two human legs. Here, I tried to sketch the human legs using scribble style. There are cast shadows on the ground with the strokes running round the legs to build forms.
The piece was done with AutoDesk sketchbook application using scribble style. My steps can be seen below: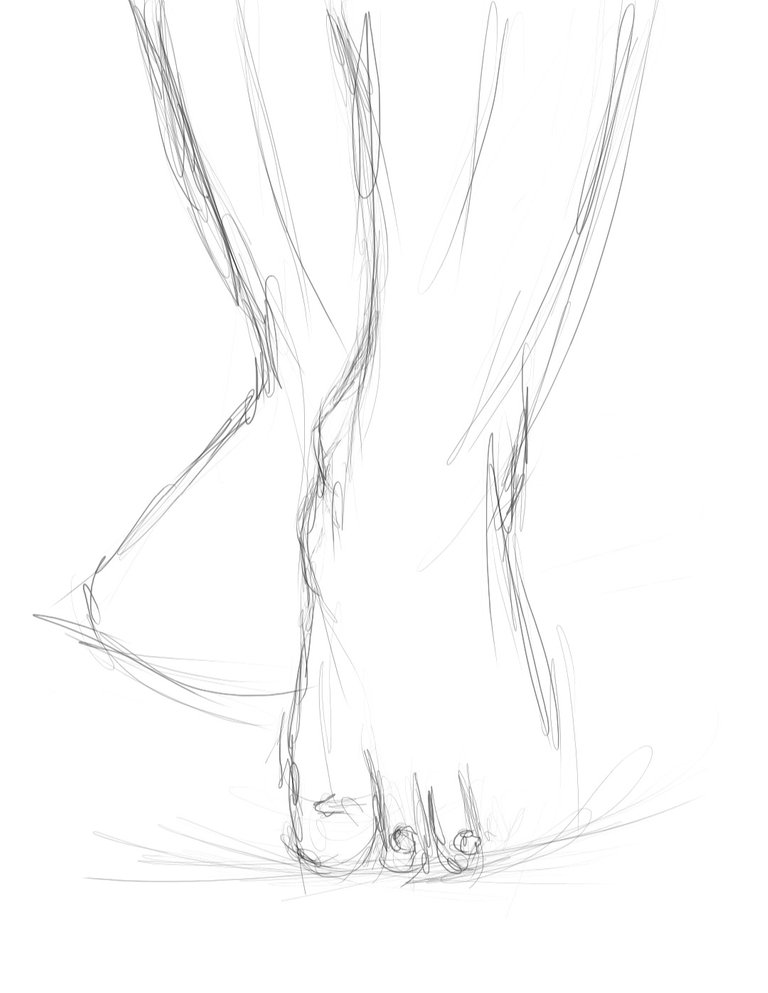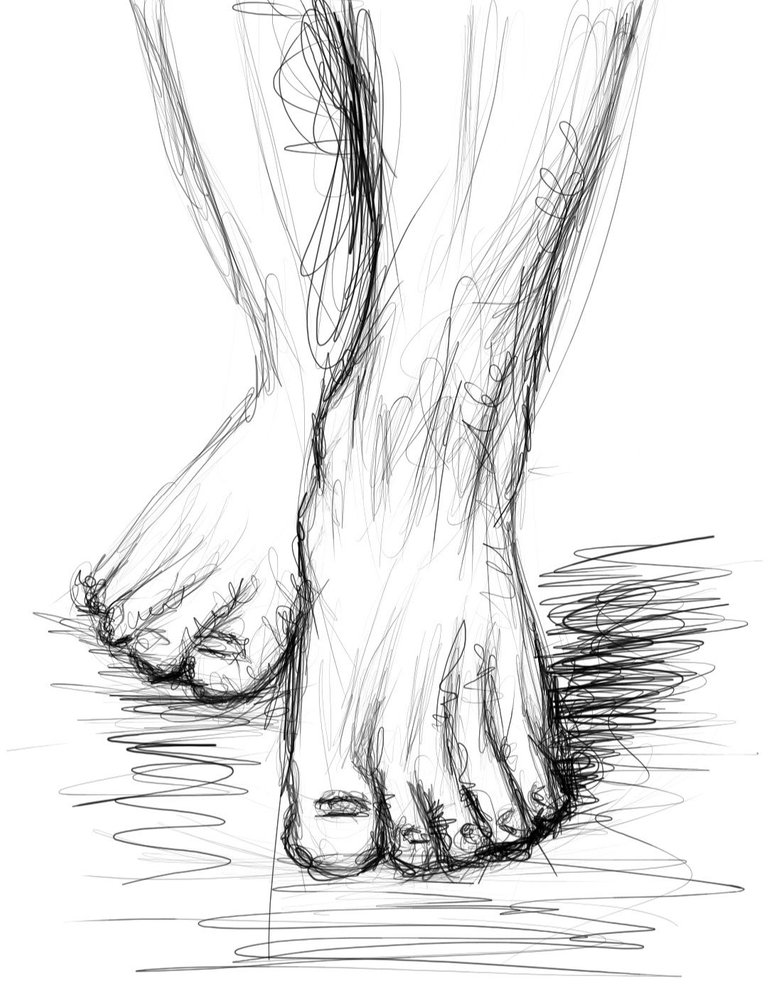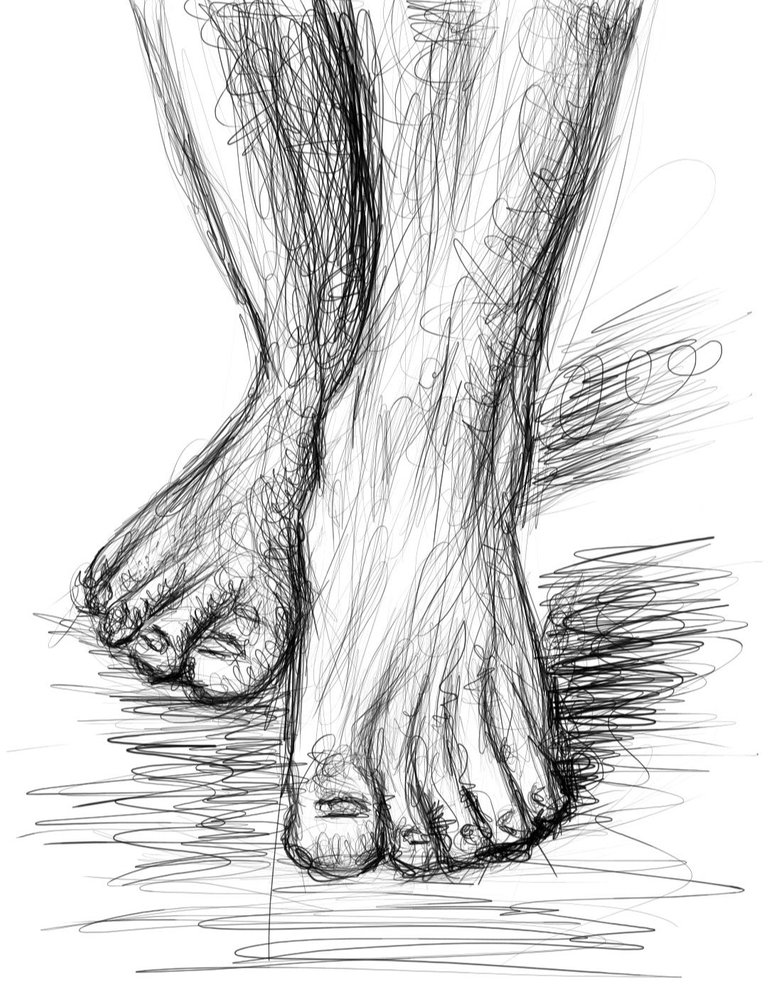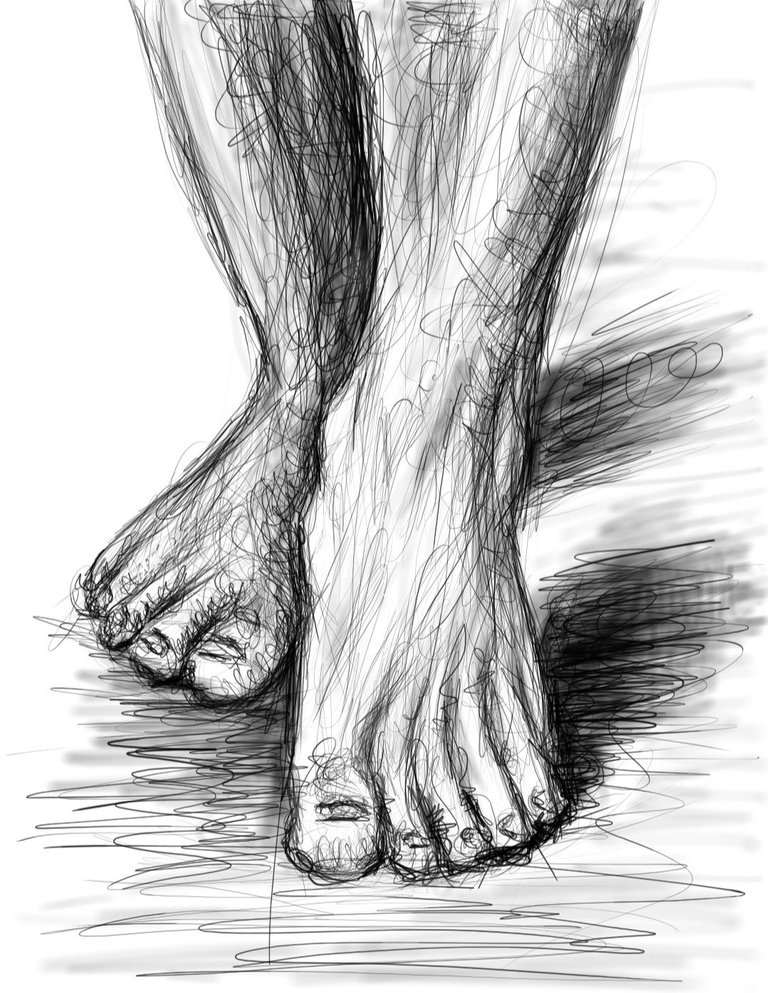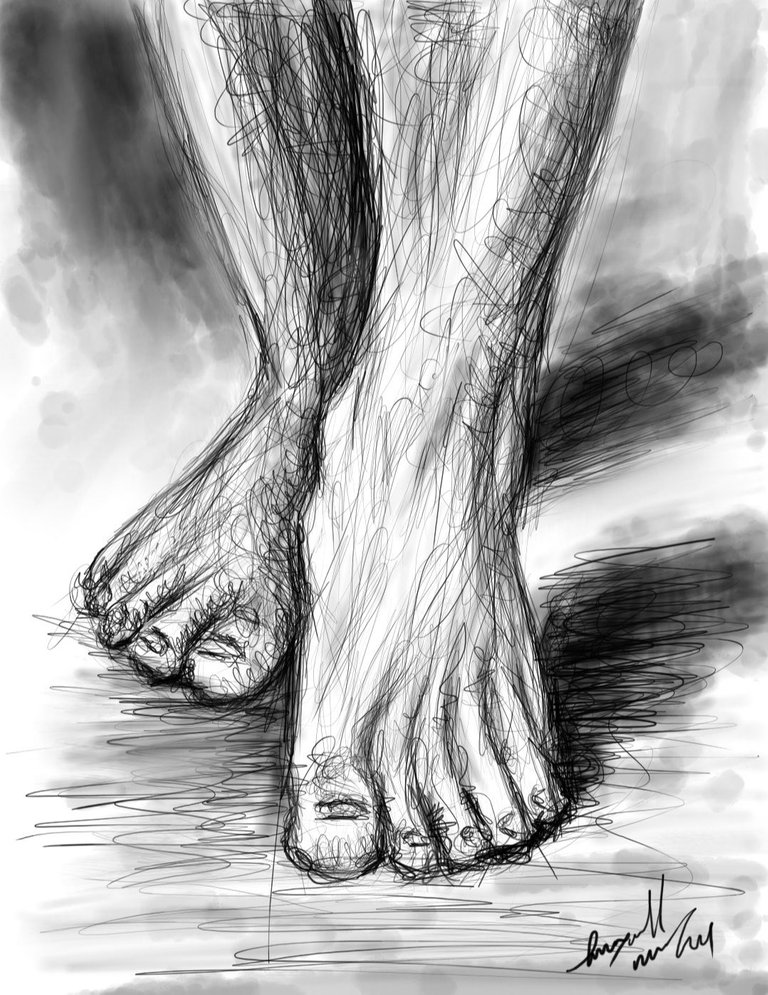 Thank you.
---
---