Leg Study III - Digital Drawing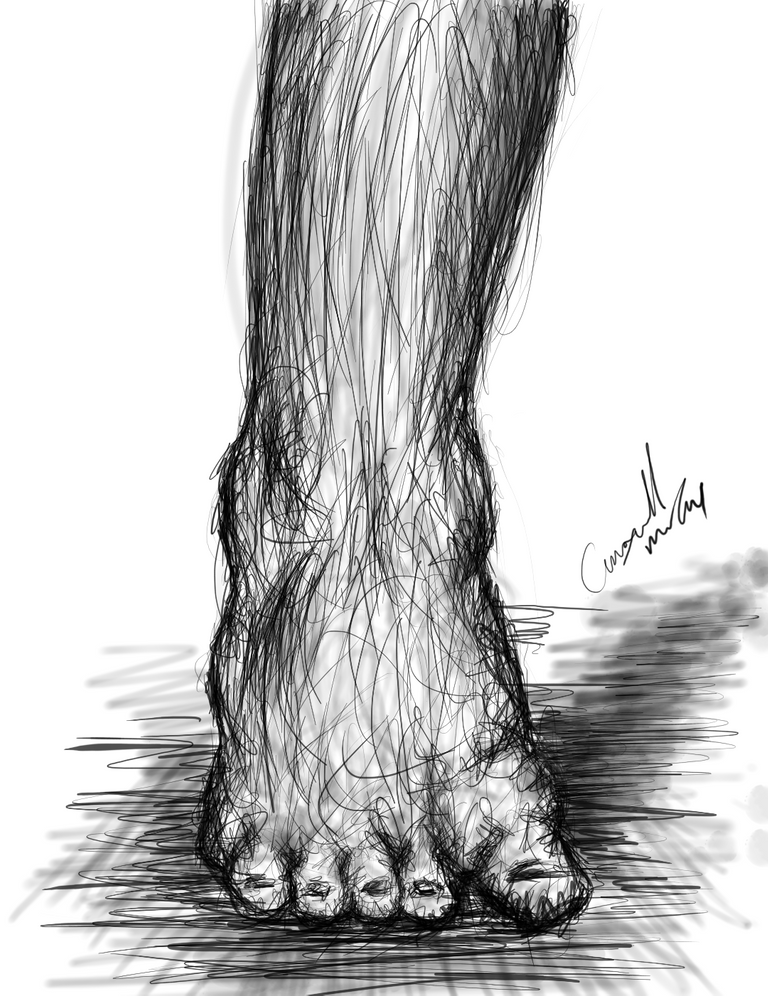 Here is my new digital drawing. It is actually my third study of a human leg. This one is quite different from the previous one with more scribbles emanating from it. The focus is on a single lower leg and foot.
I darkened the base where the foot stepped on and gave a shadow of its leg.
The piece was done with AutoDesk sketchbook application using a combination of scribbles and blurring style. My steps can be seen below: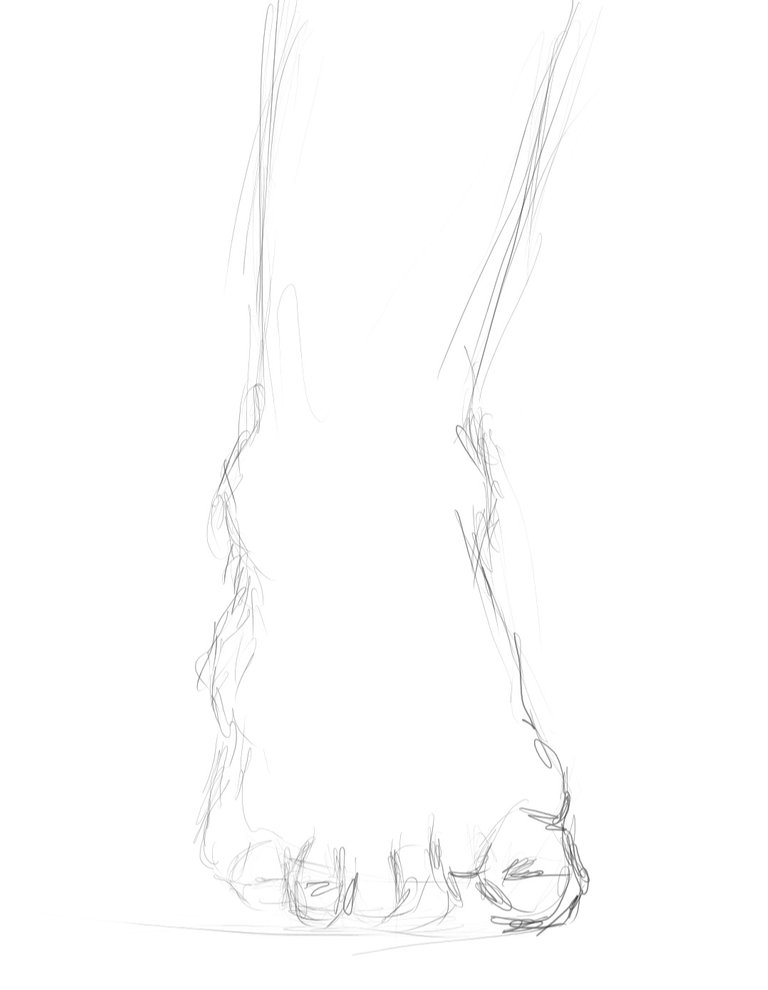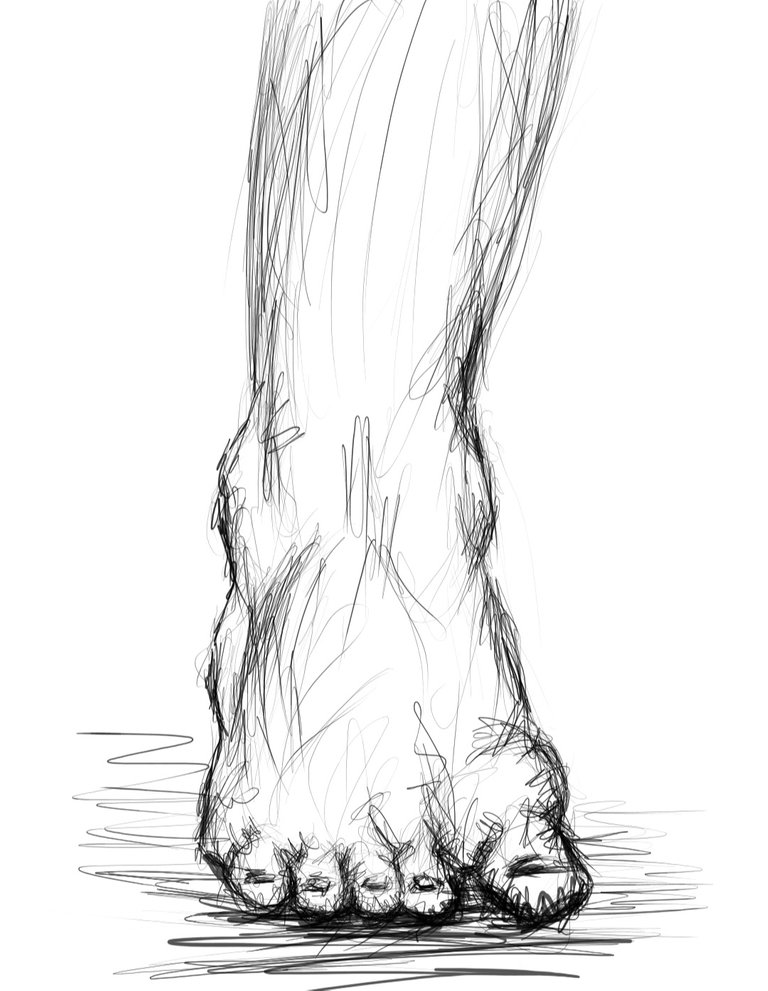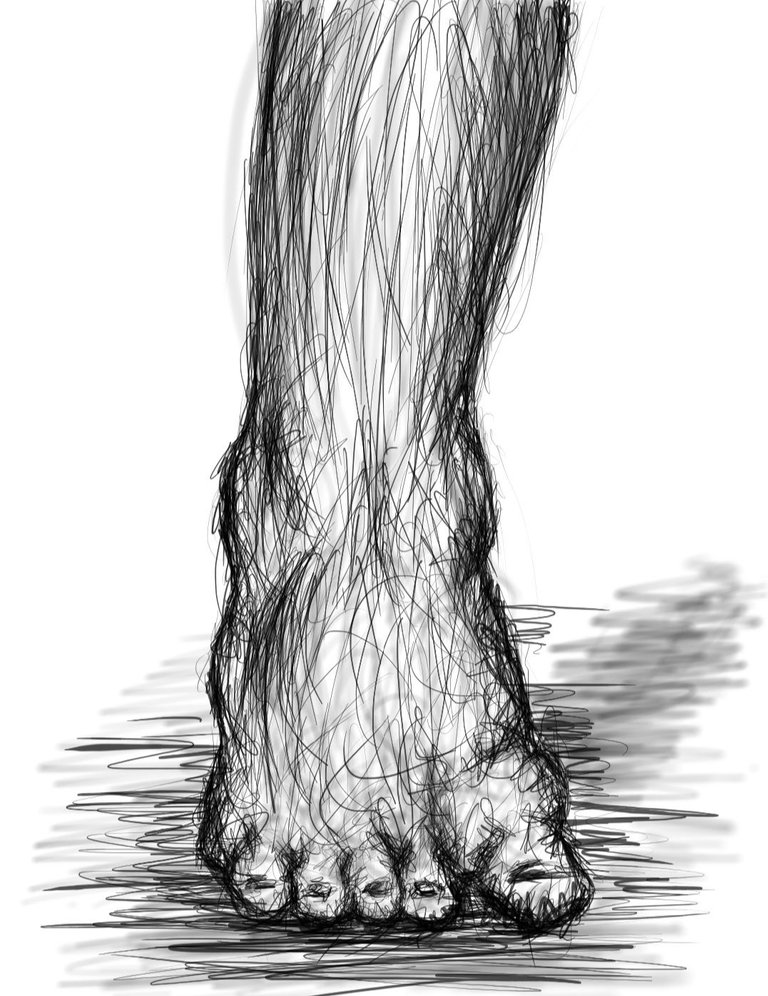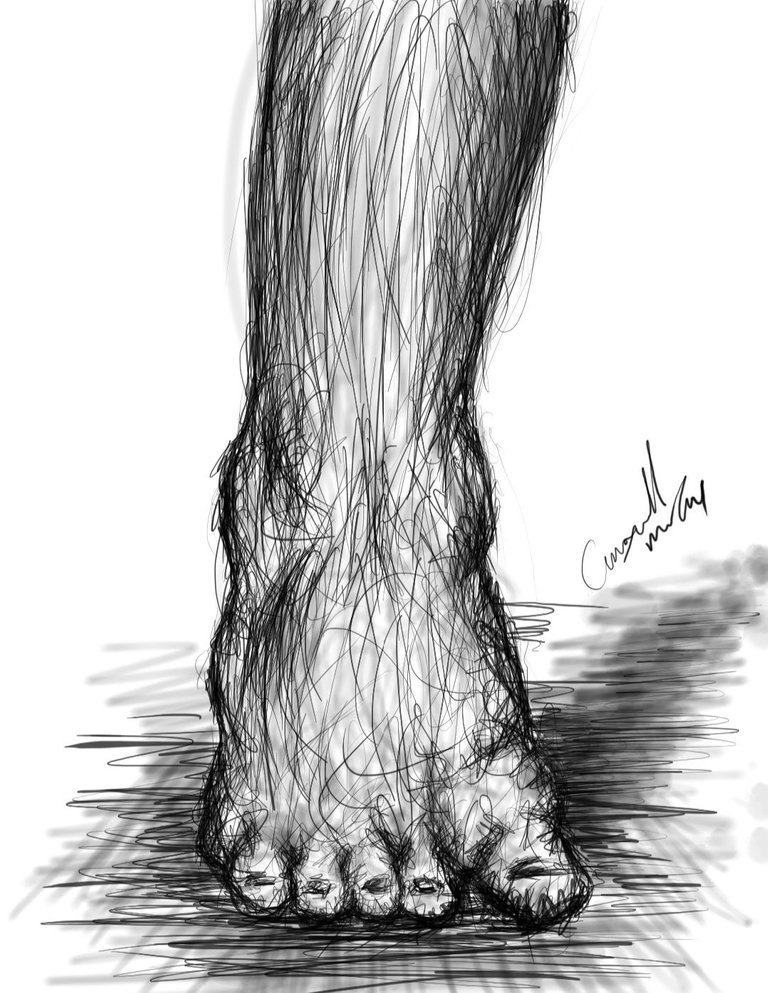 Thank you.
---
---